Giants' World Series Trophy Tour to Stop at SF State
The SF Giants world series trophies will make an appearance at SF State.
Read More
SF State gets a new ride
SF State has announced that there is a new fleet of shuttle buses to take the place of its old fleet….
Read More
Exploring the Creative Arts Building
Exploring different departments on your university campus can lead to some interesting encounters and some fun videos. We were lucky enough…
Read More
Multi-faceted Mom
Upper division business courses probably do not sound like too much fun to some. They are probably also not classes where…
Read More
Gators hockey driven by passion despite struggles
The SF State Gators ice hockey team was born out of a passion for the sport. As one of the school's…
Read More
One in a Million: A day in the life of student activist, Brittany Moore
Words and Photos by Sara Gobets While many students are locking themselves in their rooms or living in the library until…
Read More
DeMareon Gipson Recites Poems
This is a mini interview with DeMareon Gipson, student at SF State, who is releasing his new book entitled  Looking Forward at…
Read More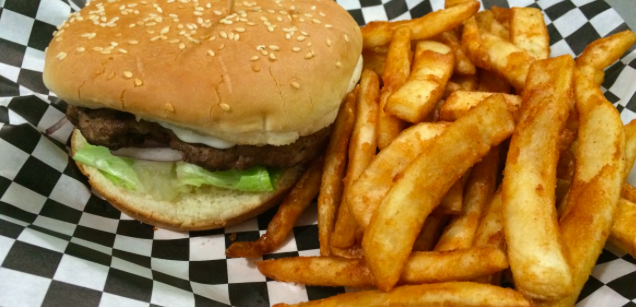 Foodelicious at SF State
Tired of eating at the same place everyday? Do you want to try something new, but have no idea where to…
Read More
Runway show celebrates women and their acheivements
With a pink flower in her hair, Yesenia Mendez struts down a runway barefoot in a long floral dress, showcasing her…
Read More
Stormageddon arrives; SF State classes canceled
Last week, I was telling a friend of mine in the Philippines (where I went to high school) that with the…
Read More
XPress Magazine's guide to finals at SF State
Contributed to by Tami Benedict Step 1: Realize that you have not bought the books for the finals. Step 2: Frantically…
Read More
A look into Queer Women's Fashion
A woman's appearance has been shown in studies to be one of the top indicators of stress in their daily life….
Read More