Dreaming, Still.
"This is why I think this is bullshit," 19-year-old Vanessa R. Cuevas exclaims. "How can they threaten to deport people when this is the only country we've ever known?"
After President Trump's recent order on September 5, 2017 to end DACA within six months, hundreds of thousands of DREAMers are scrambling to see what they can do to prevent deportation.
DACA, which stands for Deferred Action for Childhood Arrivals, is an Obama-era program which allows undocumented, young adults – who originally came to the U.S. as kids – to receive benefits such as safety from deportation and work permits. However, the fee that these DREAMers pay is roughly five hundred dollars out of pocket for every two years when their renewal is due. With that being said, there is a large misconception that U.S. taxpayers are paying for this program, but little do people know that DACA is actually a self-sustaining program, hence the large fee that they must pay.
In order to qualify for DACA, one must have/do the following: be younger than 31-years-old, came to the United States before your sixteenth birthday, lived continuously in the U.S. from June 2007 to the present, were physically present in the U.S. on June 15, 2012 and at the time of applying, came to the U.S. without documents or their lawful status expired as of June 15, 2012, are currently studying or graduated from high school, and have not been convicted of a felony or any misdemeanors.
San Francisco State University students and sisters Vanessa R. Cuevas and Jessica D. Cuevas came to the United States from Mexico alone when they were only three- and four-years-old. Since they are originally from Michoacán, they were put on an airplane to get closer to the border. There they were picked up by two ladies that would eventually take them across the border in their car. They reunited with their dad somewhere in Los Angeles and he brought them to the Bay Area. About a week later, their mom was brought over and they were all together. They settled in a home in Menlo Park, East Palo Alto and have been there ever since. They both currently work at a Cheesecake Factory near their home.
Vanessa is a third-year student with an undeclared major but plans to declare as a Political Science major. Jessica is a fourth-year Latina/o Studies major with minors in Education and Philosophy.
It was decided that Jessica, now 21-years-old, would wait for Vanessa so they could apply for DACA together. The process took around four to five months – they needed to have various documents on hand. Luckily, their mother saved all their childhood award certificates so that they were able to prove that they have been here since they were very young. When it was time for Jessica to start applying for college, she realized her options were very limited. Since she isn't allowed to apply for FAFSA, she could not accept going to Sonoma State University. Instead, she waited until the very last day to accept her state-issued financial aid (CA Dream Act) because she didn't get her acceptance to San Francisco State University earlier.
The two recently noticed that the program is taking longer than usual to send them their paperwork to renew everything.
"It's making us nervous," Vanessa explains.
"Usually they send us the letter by now."
They explained their frustration with not knowing what will happen in the near future.
"We don't know if we'll we be working for four more months or two more years," Jessica says. "My only options would be to not work or to work illegally."
The girl's' parents have told them that no matter what happens they will just have to move forward.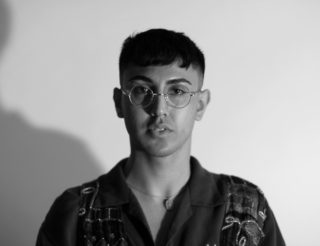 Jesus Peraza, 20, Psychology Student at SFSU
"I hope ICE gets us," 20-year-old Jesus Peraza says. "I don't like living here."
This is what Jesus once told his parents after living in the U.S. for a short while. He was originally born in Sonora, Mexico and came to the U.S. about twelve years ago. He lived alone with his mother and aunt until he was about five-years-old, when his mother married his now stepfather. They traveled to the U.S. with a tourist visa.
Jesus was told by his mother and stepfather that they were coming to the U.S. for about three months,and would eventually return to Mexico. However, once they got there, he realized that wasn't true because his mother enrolled him in an elementary school in Paramount, California. It was there that he was able to learn English; his teachers took extra time to help him which made it easier for him to pick it up.
"Kids would bully me and call me names," Jesus laughed, "but I didn't know what they meant."
Though the name-calling didn't phase him, he still felt like an outcast therefore he devoted himself to school. The language barrier was just one reason for Jesus' culture shock, along with food and the way people communicated. Christmas in the U.S. wasn't the same and even until this day, Jesus despises Christmas because in Mexico he was able to celebrate with his large family.
Jesus, now 20-years-old and a third-year psychology major at SF State University, is currently a DACA recipient. He hopes to continue school after his bachelors degree in order to receive his masters degree.
After hearing about Trump's decision, Jesus did not go to school that day because he realized that this decision not only affects him and others just like him, but also his parents. Luckily, he just recently renewed his DACA paperwork.
Since Jesus is undocumented and is under DACA, he is prohibited from leaving the country at any time. This has prevented him from studying abroad and traveling the world.
"Even though I have this program that somewhat protects me, I still feel restricted. I feel chained up to a system that doesn't allow me to be completely free."
He has friends that travel and it makes him feel stuck, or as he says "frozen."
"I stopped picturing my life in Mexico a long time ago… so it's scary to think that I may not have the ability to work, get married, have kids," Jesus continues.
"It's daunting."
Now when walking around campus, he starts to worry if he'll even be able to continue studying at SF State. He also describes that his immigrant and queer identities have been attacked since now President Trump began campaigning. "They might take DACA away from me, but they will never take away my education," Jesus says confidently.
Although there are several ways to get approved for citizenship here in the U.S., marriage was not an option for 18-year-old, Maya F. Ochoa. Soon after President Trump announced the want to repeal the DACA program, Maya's lawyer emailed her with the recommendation of getting married soon so she can apply for citizenship.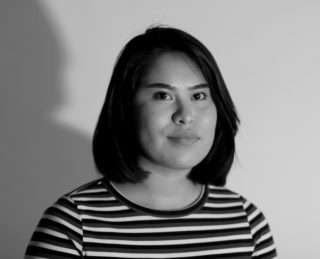 "I couldn't believe she told me that because I'm only 18… I shouldn't be having to think about that," she says, still stunned.
Maya, a first-year Chinese language major at SF State University, came to the U.S. when she was only five-years-old. Originally from Guadalajara, Mexico, Maya, her brother, and mother also came with a visa on an airplane. They first established themselves in Whittier, California and her family continues to live there.
She is the first in her family to go to college.
In a non-marital attempt to get her U.S. citizenship, her father's sister and her husband have offered to adopt her. However, she refuses because she would then have to change her last name and live with her new legal guardians.
Maya F. Ochoa, 18, Chinese Language Major, SFSU
At times, Maya questions if it is worth it to stay here and she sometimes considers going back but resents the idea of having to start her life over.
"I appreciate that my parents brought us here to have a better life," Maya says slowly.
"And I'm not going to lie, we are more financially stable here than if we were to stay in Guadalajara, but I still feel trapped."
Maya, just like Jesus, wishes she could travel and study abroad. With pursuing a bachelor's degree in Chinese language, one part of learning a foreign language is the ability to use it in its country of origin, but Maya cannot leave the country.
Maya explains the reasons why people from all over the world, not just Latin America, come to the U.S. to escape horrible conditions in their own countries, such as war in the Middle East, government corruption in Venezuela, gangs in El Salvador, and drug cartels in Mexico.
"The government does not understand [these situations]," she said firmly.
"But if the script was flipped, they wouldn't like to be treated the way they are treating us."
One idea that Vanessa, Jessica, Jesus, and Maya came up with was the idea of not continuing school. This consideration did not come to their heads because they simply do not want to continue fulfilling the "American Dream," but because they are not sure that they will be able to. Sure, they can continue and finish school but the same questions these four ask themselves is similar to "what will I be able to do with my degree?" and "will I even be able to find a job because I am an immigrant?"
Though the future of these young dreamers is currently in the state of unknown, they continue to study with the hopes of prospering and growing in this country because the U.S. is the country they call home.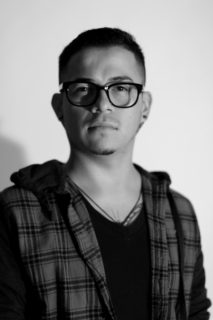 Robert Arriaga, 26, Sociology Major SFSU