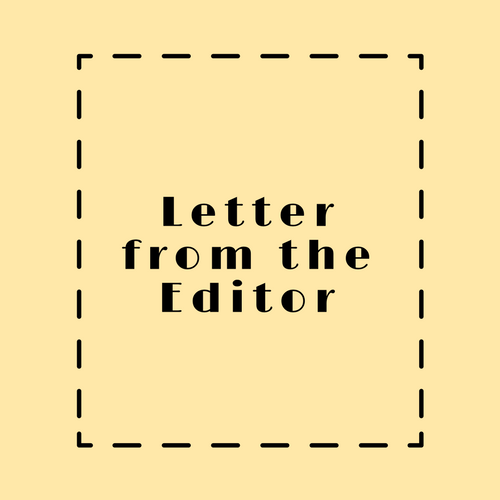 When I first started my journalism journey back in 2012, many wondered what the hell I was going to be doing with the path I was on.
This field made no money, print was going extinct, and it seemed to be a dying industry.
But then, good ol' Mr. Trump came along.
And now whenever I mention I'm a journalism major, it's followed with a, "Good! We need more people like you, now more than ever."
The thing is though, there's always been people like me. Well reported information has always been there for people to absorb. Unfortunately ,it took a rude wake up call for the majority of people to realize how important we are, but hey, we're here, and there's no point of putting the blame on anyone now.
What matters is where we go from here.
How we document the truth and how it is delivered is something I've been thinking heavily on since I came into this position. So when I gathered my editorial team, I made sure to make it clear to them: we need a voice that's personable, trustworthy, and relatable.
We're millennials and so are our readers. We poke fun at how hard it is to find affordable housing while having good paying jobs with benefits, and yet, somehow turn up for march after march, fighting to make a change for future generations. We're being accused of killing a different failing industry at least once a week, but making everyday changes within ourselves, hoping to positively influence society.
With this in mind, I wanted this issue to be strictly online.
I want to test our readers.
I want to take social media strategies, apply them, and see exactly what we get when our main goal is to not only inform, but to engage with them.
Gathering inspiration from Teen Vogue's Editor in Chief Elaine Welteroth and Digital Director Phillip Picardi, I'm offering our readers more, too. Our students here at San Francisco State are so diverse.
You deserve more.
Whether it's reading our article about using the N-word, listening to our End-Of-The-World podcast, or reporting fashion trends on campus, and learning workout routines on Instagram; we want you to know that we're hustling for you, our multifaceted readers.
Enjoy what we have to offer this semester.