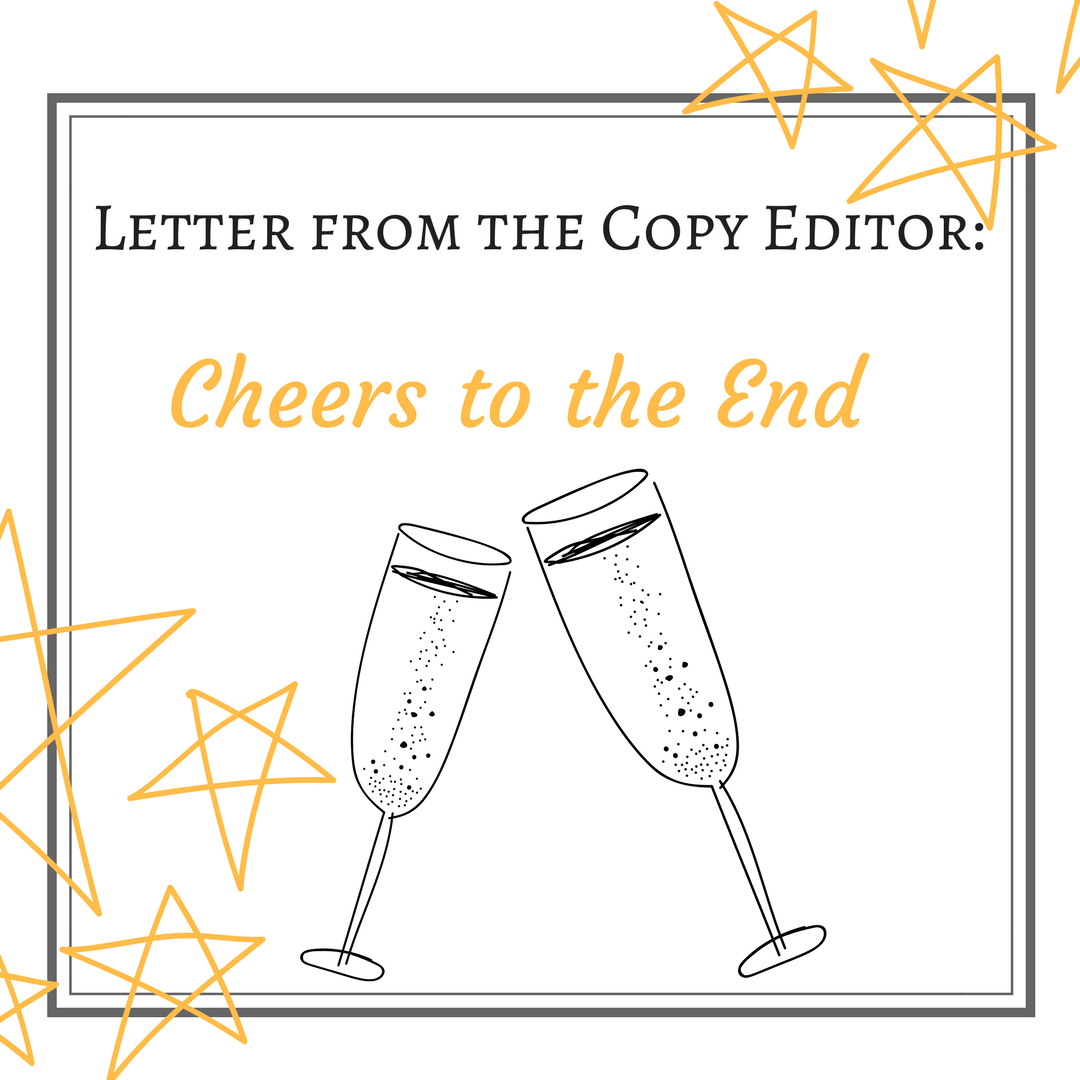 As the year comes to a close, it's the perfect time for a little reflection. As all but those who were born in it will know, this year has been one hell of a ride.
So to help deal with the aforementioned reflection, as well as the required amount of nostalgia, I think it's only natural to recommend an adult beverage that goes hand in hand with this particular trip 'round the sun.
For this trip, I've decided the Chateau de Passavant Crémant de Loire will do just fine. After all, it does drink like a mini champagne and while there's always an occasion to drink sparkling wine – this one really gets the juices flowing, if you know what I mean.
And as a Sommelier, I will do you one better. I shall walk you through this entire experience.
As with all proper reflection and sips of wine, you start with where you are now. And where I am now, is finishing the last legs of my last year at school. Scrambling to get the last pieces of homework turned in, the final touches on projects, and beginning to realize this is the last time of enduring the headaches and all-nighters. It's strange to wonder what I'll be doing this time next year… let alone two months from now.
Let's take a moment, enjoy a sip or two of wine just to help digest that thought – I'm finally done with that cycle.
Sure, I'll probably still be at the same job that I have a serious love/hate relationship with. I'll probably have the same roommates, the same repetitive conversations about whose dirty dishes are in the sink or who didn't clean out the shower drain, and if I'm being honest, I probably won't have touched a book, written a story, or started studying for the Certified Sommelier exam.
And unfortunately, Trump will probably still be our President – although hopefully on his way out.
Make sure you take a longer sip after that one, really savouring the stress and Tweets we have had to deal with this year. After such a bold political bouquet, feel free to polish off the glass. Really, you've earned it.  
When I began my journalism journey, I really had no idea what I wanted to do with it or where it would take me. Looking back, it feels like I've struggled my whole way through. The only areas I feel I excelled in are copy editing and procrastination. I still grapple to find my voice. I bargain with Premiere Pro, strive to remember which angle the camera needs to be when interviewing a subject, and I still get nervous when approaching someone just to ask them a simple question about whatever subject it is I'm trying to find the right angle for the right story just to make sure I get that A on the assignment.
And with all that being said, to even think that there isn't a part of me that is excited and enthusiastic about graduating and having the ability pursue stories or topics that I want to write about would be false. I am.
Ah, time to add some more wine to that glass for another sip. This time for the uncertainty and unpredictability of the finish that life leaves on your palate.
I'm unsure where my place in the journalism world is, or my place in the world in general is.
All I know is the same thing I knew when I started my degree – I want to make a difference in someone's life with what I write. I think that's a large part of why I chose to minor in criminal justice. Understanding how to read Supreme court cases enthralled me, and breaking down what the latest ration of Tweets from POTUS really mean, or what the changes proposed by Betsy DeVos to Title IX means for college students. The ability to understand the gravity of each word, to be able to convey the complete and total meaning – and to be able to put it down on paper in a way that others can understand; it gave me a purpose.
I want you to sit back in your chair, and admire the glass in front of you. Realize that even though you have been drinking from it, it is still half full.
Because looking back on the past year, specifically, gives me hope. The multitude of events that have happened in the last year that break my heart – and leave me terrified for the future – from Trump being elected, Betsy DeVos revoking and replacing the Title IX guidelines, to threats of nuclear war with North Korea and building a wall on the Mexican border, and the seemingly endless wave of sexual allegations that are dominating almost every industry – not to mention how pissed off Mother Nature is at us – it's no wonder there is this overwhelming feeling 'what do I do now?'
Our glass is still half full – even with a few sips taken.
If there's anything I've learned in my time in college, it's that being vulnerable is scary, it's not always supported as much as we think it is, and that trying to fight the continual struggle of balancing life, work, and school is a real challenge.
So as I embrace the final weeks of my college career and start a new path… life… adventure… whatever you want to call it, I am left with a fear of the future looking a lot like the past I've read about, but holding on to hope that change is upon us and it can and will be great. But I've got a strong grip, holding on to whatever I can to help me get through whatever is thrown my way.
With the rest of the bottle filling our glass, I hold this toast to you.
To the students pushing their way through the system to get that piece of paper that open doors to new opportunities. Keep doing what you have to do until you can do what you really want to do. Keep climbing the stairs, step by step until you reach your goal. I promise you it's worth it in the end.
To all the #metoo's… I hear you and I am sorry. I am sorry for every experience, every emotion, every ounce of pain, fear, anger, and doubt that you have once felt, but I am so proud to be a part of a community that is as strong as you are. Keep speaking up, keep voicing the wrongs that have been done, keep fighting for a change in behavior and in our culture.
Hold those accountable for the wrongs they have done regardless of their power, let yourself be heard.
To all the DREAMERS out there in the world. To say that I understand what you are going through would be unfair and untrue. I can only begin to imagine the fear you face on a day-to-day basis with the trigger, I mean Twitter-happy POTUS that we are so unfortunately stuck with for now. But keep fighting, keep telling your stories because America would truly not be what it is today without you, your family, and your heritage.
And lastly to all the journo's and future journo's… keep kicking ass and taking names. Call out the Fake News, call out the faulty, sketchy, unproven, unfounded, and ridiculous things that are said in the media and by those in power. Keep telling the stories of those untold, keep pushing for the marketplace of ideas that was so deeply ingrained in us in the early years of our degrees. Keep fighting for ethical and fair journalism and keep fighting for long, in-depth, eye-opening stories that show the true meaning of what journalism is and can be.