Are San Franciscans Really Boycotting Russian Products?
Since Russia invaded Ukraine in February 2022, some have called for the boycott of Russian products in the United States.
May 13, 2022
Anna Voloshyna sits down at her kitchen island countertop, and she readies herself to answer questions that'll hit home for her — literally. Behind her are her mixers, stove, pots and pans, all of the tools necessary for her to create dishes that remind her of her current mission. She is cooking for Ukraine, where the invasion is about to mark its third month. When she holds fundraising dinners, she serves vodka but makes sure that It's not Russian vodka.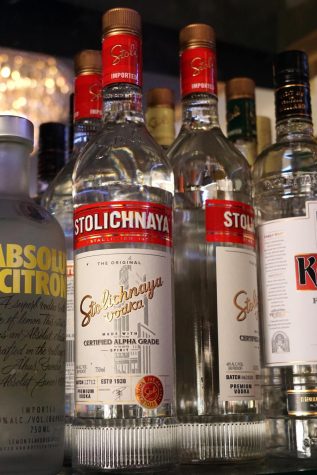 The war in Ukraine has caused some to call for the boycott of Russian products, specifically vodka. On Instagram, hashtags such as  #norussianvodka and #russianboycott have appeared since the conflict began. On March 8, the White House announced in a press release that the U.S. would be banning the import of "Russian oil, liquified natural gas and coal." On March 11, another ban on Russian imports was announced that would include alcoholic beverages, seafood, non-industrial diamonds, other luxury goods and "any other products of Russian Federation origin."
Meanwhile, some states, including Alabama, Iowa, New Hampshire, Ohio, Pennsylvania, Utah, Vermont, Virginia and West Virginia, have decided to ban Russian-made vodka. However, some local businesses say that they have not seen much of a difference in their sales, and according to foreign trade data from The United States Census Bureau, Russian trade increased from $1.9 million in January to $2.7 million in March. 
Voloshyna is a Ukrainian chef and currently lives in San Francisco, where she has been busy holding dinners and virtual lessons in Ukrainian cooking to aid the humanitarian crisis in her home country. She makes it a point to source local products for her recipes but does buy imported goods from time to time, depending on the dish. 
"If we can block the economic power, if we can prevent money from flowing into the country until this country is no longer at war with my country, that's something I'm willing to do. I'm not buying Russian stuff, I didn't do it before, but now I'm very conscious not to do it," said Voloshyna.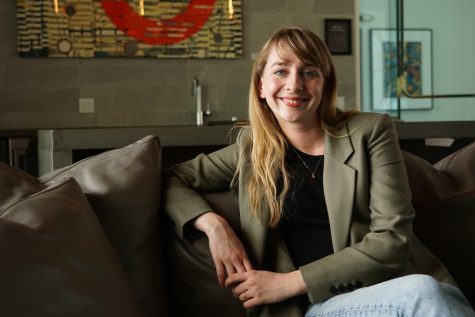 Voloshyna likes to make vodka infusions and has included some recipes in her new cookbook, "Budmo!" which means "let us be" in Ukrainian and is the equivalent of cheers. For these infusions she uses roots, fruits, vegetables, herbs and honey. She uses American or European vodka brands, but not Russian. 
"This is a personal choice for everyone and if you think that this war isn't fair and it's cruel and it must be stopped then the decision is obvious," said Voloshyna.
Sam Siddique, the owner of Tony's Market & Liquor on 2751 24th St., San Francisco, said the business had seen no decrease in the sale of Russian vodka since the beginning of the conflict. Siddique carries Stolichnaya, a vodka that is believed to be associated with Russia. But, in reality, it has been produced in Latvia since 2000, with headquarters in Luxembourg. 
The brand's founder, Yuri Shefler, left Russia in 2002 due to his opposition to Russian leader, Vladimir Putin. Stolichnaya, now just Stoli, is currently going through a rebranding as a response to the Russian initiated war against Ukraine. However, there is one state-run distillery in Russia that has been disputing the trademark, with bottles labeled as Russian-made.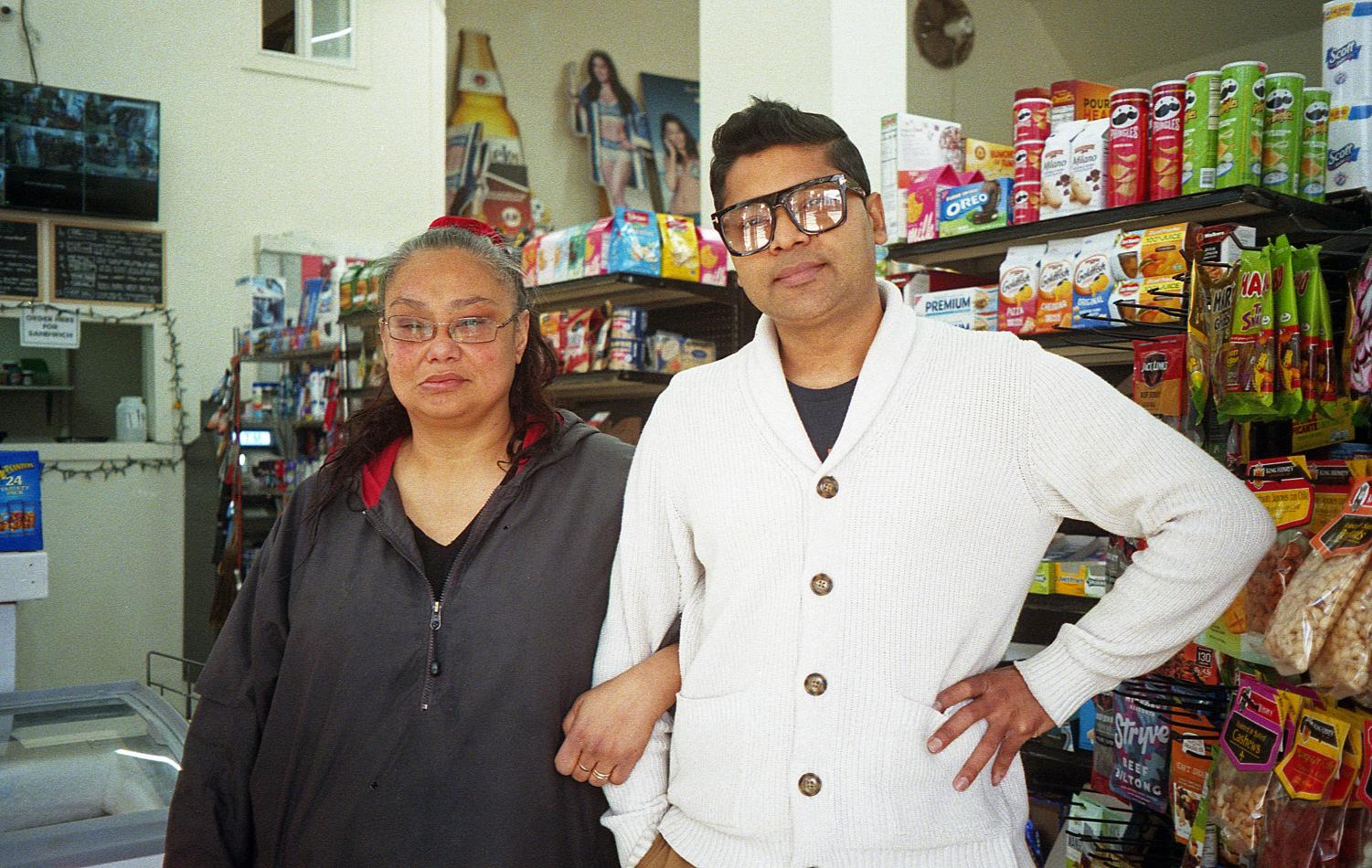 "Some customers have said not to carry Russian vodka," said Siddique as he pointed over to the vodka section where the Stoli is.
Jessica Stemwedel has been working as a representative of Southern Glazers, a Bay Area liquor distributor, for 12 years. Some of the brands that they distribute are Absolute, Kettle One, Skyy Vodka and Grey Goose, as well as San Francisco brands like Hetchy Vodka.  
Since Southern Glazers mostly carries non-Russian brands, Stemwedel said she had not seen a big difference in sales. They do carry the Russian vodka brand Beluga Noble Vodka; however, Stemwedel says this brand of vodka isn't asked for as often since it is more of a niche product. A bottle of Beluga vodka can cost anywhere from $30 to over $100, depending on the size and collection.
"It's more on the luxury side of the vodka market. Obviously, the name Beluga, as in Beluga caviar, works a lot better with customers who have a caviar pairing," said Stemwedel.
She said that prior to the war in Ukraine, no one asked about the origins of their vodka brands, but that since then, some customers have been inquiring. She had one customer ask her if their company carried any Ukrainian brands of vodka and that some have double-checked the labels to make sure that they aren't Russian products.
Ali Mohammad is the owner of W-K Market, which is located at 3098 24th St. in San Francisco. His store carries various vodka brands such as New Amsterdam, Titos, Stoli and a Ukrainian brand called Khortytsa.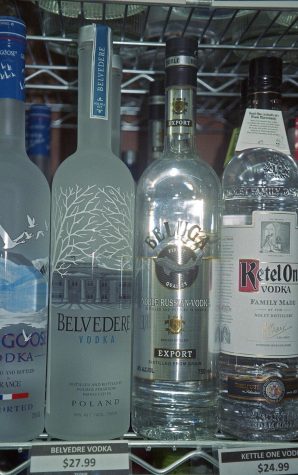 "The Russians are good people, and I don't know if boycotting Russian products impacts the political part itself," said Mohammad as he stood behind the counter. "I hope it doesn't affect the Russian people themselves because you know, again, they're people and the ones who are making these decisions are their government."
Viktoria Kot, who is from Russia, is a bartender at the Irish pub called The Napper Tandy at 3200 24th St. in San Francisco. She is from District Bogorodskoye in the Moscow region. Her parents and relatives are in Russia, and she also has relatives in Ukraine. 
Kot said that during the beginning of the war in Ukraine, customers would ask her about the situation. But she hadn't noticed any changes in the bar or guests deciding not to order Russian vodka or drinks. 
"There should be no politics in the bar because people have their own beliefs. When alcohol is included, things can get fired up," said Kot.
Wyktor Cavalcante is Kot's co-worker and has been working at the bar for six months. He is aware of people trying to support the Ukrainian humanitarian crisis by not consuming Russian products but says that few customers at the bar have been inquiring about Russian vodka. 
Boris Fudym is the owner of New World Market, which caters to the Eastern European community of the Richmond District and is located at 5681 Geary Blvd. in San Francisco. The back of the shop is filled with the aroma of warm piroshkis. A walk through the tea section evokes the smell of Russian teas with blackberry leaves, and the deli counter is filled with a variety of cured meats.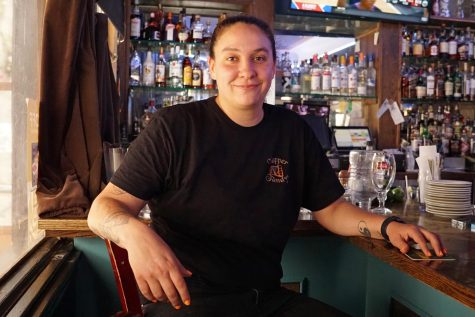 Fudym, who is from Ukraine, said he holds no animosity towards the Russian community. He said that his clientele is a mix of Eastern European and Asian people. Russians and Ukrainians share a very similar diet, and they often end up purchasing similar items of the same brands, Fudym said. His sales of Russian products have remained the same, and he said that he hasn't heard of any other local businesses taking down Russian products. 
"If they want to eat grechka [buckwheat], they're going to eat grechka, and they know it's better to buy Russian because it's better quality," said Fudym.
Anya El-Wattar is the owner and executive chef of the restaurant Birch & Rye at 1320 Castro St. in San Francisco, which serves modern Russian cuisine and twists on classic traditional dishes. El-Wattar, who is originally from Moscow, Russia, found the whole situation devastating since she has family both in Russia and Ukraine. She has been helping her friends and family leave Odessa and move to Poland or Germany.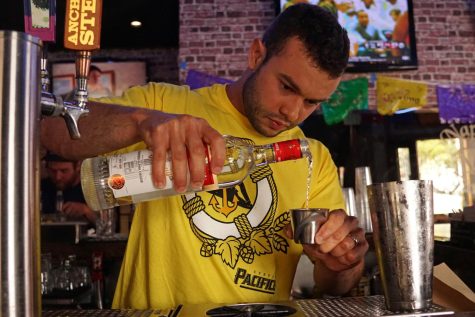 Birch & Rye hosted a fundraiser on April 14 alongside chef Dominique Crenn for World Central Kitchen's relief work in Ukraine. They managed to raise a total of $108,000 and have also been raising money for Doctors Without Borders with their cocktail "Olena's Flowers."
The restaurant's Instagram page shows pictures of her dishes and also of her pro-Ukraine stance. El-Wattar said that her servers have been getting questions about the situation in Ukraine and they have made clear their support. 
"At its core, this concept was designed in the spirit of promoting peace. We see food as a universal connector; we understand eachother's humanity better when we talk to eachother," said El-Wattar.