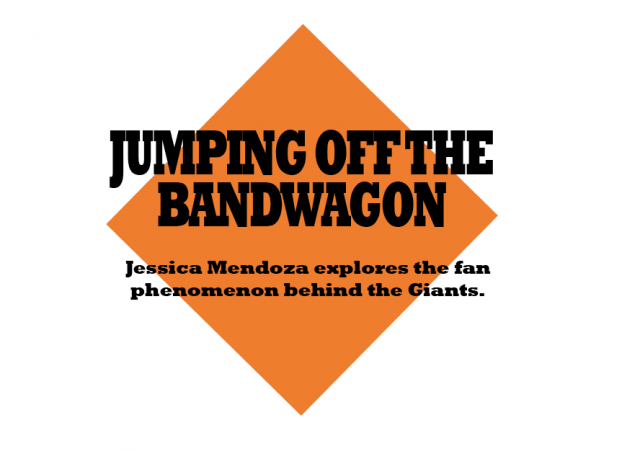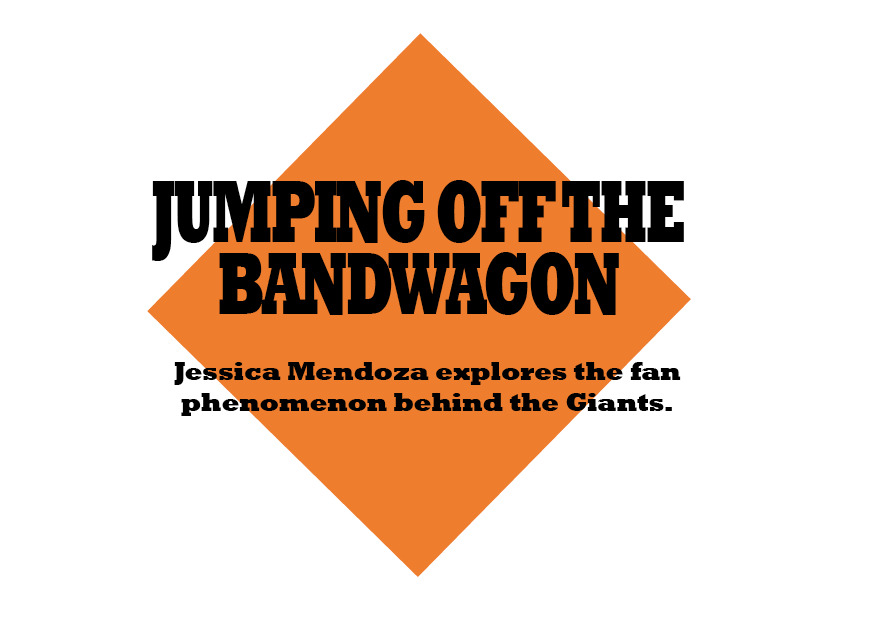 Written by Jessica Mendoza
Now that baseball season is just around the corner, Giants fans are preparing themselves for another exciting season by sporting their Giants gear and rushing the ticket booths for the best seats possible.
On February 1, 2014,  AT&T Park swarmed with attendees of the twenty-first annual Giants FanFest to the point that the entrance to the fields was clogged for a long period of time. Fans spent over an hour in autograph lines just to meet their favorite player.
Where do all the Giants fans come from?
The Giants are coming off a horrific season. They finished the year nineteenth in the league and could not defend their previous title as World Champions. As a Giants fan, it was heartbreaking.
More and more people show up to Giants games than ever before. According to ESPN's Major League Baseball attendance status report, the Giants are in the top five for most sold-out games over the last three years.
After the Giants won their first World Series title (since moving to San Francisco) in 2010, everywhere you went, someone was wearing a Giants jacket or baseball cap.
The bigger the fan base for any sports team usually means more sold out games, giving the team more morale. Right?
Many people started watching the Giants play only when they were winning, especially after their World Series championship.  However, long-time Giants fans are not very pleased with the many people jumping on the bandwagon.
Characteristics of bandwagon fans include only showing up to games when a team faces their rival, attending more games than usual when the team has a winning record, and not paying attention to the team during offseason and spring training.
"I can spot a band wagon fan by the way they dress such as going to a game with, or having on those foam fingers and wearing them during the game," explains Marc Miranda Jr, a physical therapy major at San Francisco State.
Miranda and his parents are season ticket holders and have been attending games since the Giants played at Candlestick Park.
"Those casual fans might scoop up tickets to go to games, but then sit on their phones or talk non-stop to their neighbors or leave in the fourth inning if the home team isn't winning," Chelena Goldman, a sports writer for SFBay, says.
But what makes a true Giants fan? Are true fans required to have loved the Giants since birth? Do they have to attend every game throughout the season? Must they splurge on Giants gear?
Many die-hard Giants fans believe bandwagon fans are not in tune with the team at the same level as the most devoted. They think fans should watch the games both on and off the screen. Die-hard fans will watch the local sports channel for highlights and interviews and stick by the Giants during a winning or losing season.
I personally think a true baseball fan is someone who loves the game of baseball. Whether it be someone who has been a long-time fan born into a family of Giants fans like Miranda, or someone who has just jumped on the bandwagon.  If you love the game, you're a fan.