Christianna Fjelstad

May 30, 2017
Plastic has become commonplace in our lives today. Plastic bags, coffee cups, and water bottles can be seen on our streets and in our oceans. This video explains the negative affect that plastic can have on our oceans and wildlife, and one man might have a solution to help solve this endemic proble...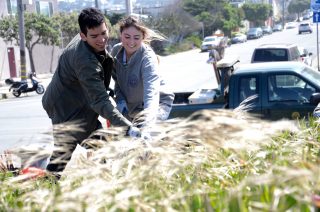 Christianna Fjelstad

May 30, 2017
Marc Hernandez is president of the Eco Life club at San Francisco State University. Marc is currently a junior and his major is mechanical engineering. Every Thursday night, Marc is in Mary Park Lounge running the Eco Life meetings. The club plans off-campus and on-campus events, such as beach clean- up...