Editor in Chief
Caroline Raffetto is a journalism major and humanities minor at SF State and is currently serving as the Editor in Chief for Xpress Magazine.  She has always been passionate about writing since she was able to hold a pencil. After she attended two different community colleges and tested out almost every creative major under the sun, she finally discovered that journalism was her calling. She loves being able to give a voice to different communities and tell stories that normally don't get told in mainstream media. When she is not writing or creating videos, you can find her drinking a cold beer watching true crime documentaries! 

Managing Editor
Eian Gil is a journalism & political science student at SF state, currently serving as Xpress magazine's managing editor. Originally from Modesto, he bounces back and forth between Los Angeles & San Francisco (although he prefers the latter). When he's not writing, most of his free time is devoted to taking care of his plants and animals.

Photo Editor
Abraham Fuentes is a photojournalism major with a minor in political science at SFSU. He is  the photo editor  for Xpress Magazine. He is a Sonoma County native and located in Santa Rosa, CA. He loves to take photos with his film camera. His favorite film stock are Kodak 400TX and Cinestill 800t. He hopes to tell stories through photography.

Multimedia Editor
Oliver Michelsen is a fourth-year journalism major and history minor. Oliver has had a passion for taking photos and creating videos since he got his first camera in middle school. In his free time he likes to camp, draw and read unhealthy amounts of One Piece in one sitting.

Social Media Editor
Nadia Castro is a fourth-year Journalism major and Management minor. She enjoys magazine writing with interests in A&E, pop culture, profiles and features. As a transfer student, she previously worked on The Breeze, Chaffey College student publication. She has a passion for reading and hopes to publish her own book in the future. Nadia is also a staff writer for the HerCampus organization at SFSU.

Diversity/Content Editor
Justine Brady is the diversity/content editor for Xpress Magazine this semester. She is a print/online journalism major with a minor in anthropology at SF State. Justine has written for the Golden Gate Xpress newspaper and Xpress magazine. When she is not looking for story ideas, she is busy exploring the city looking for the best food places to try.
Design Editor
Ximena Loeza is a Latinx woman born and raised in the Bay Area. She enjoys writing about arts and culture and on underrepresented communities. She has a passion for telling the stories of people who are not represented in the media. In her free time, she enjoys discovering new restaurants and bars in San Francisco and pottery.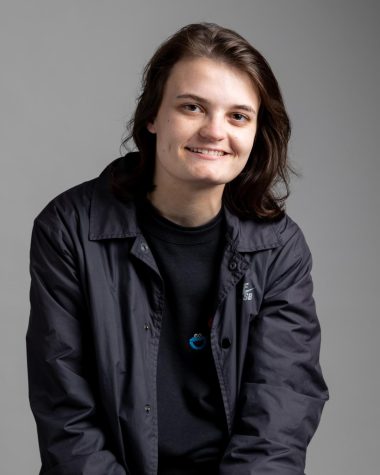 Copy Editor 
Sarah Bowen is a journalism major and copy editor for Xpress Magazine. Before transferring to SF State, she attended University of Oregon for two years. Sarah is originally from Los Angeles. When not writing, she likes exploring the outdoors (on foot or mountain bike), watching sitcoms and hanging out with dogs.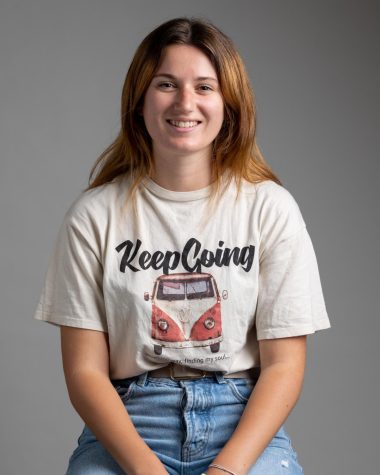 Staff Writer
Asiah is an exchange student from Italy. Two years ago she moved to Amsterdam to pursue her Bachelor in Communication Science, where she was a writer for Medium Magazine. Her passions include traveling, talking and re-watching Gilmore Girls. When in doubt you can find her sitting in the park reading and eating some snacks (although San Francisco is a bit too cold for her taste). Through her writing she hopes to inspire people and let them know they are not alone, she thinks it's always possible to find someone who can understand what you're going through, all you have to do is be brave enough to make the first step and tell your story.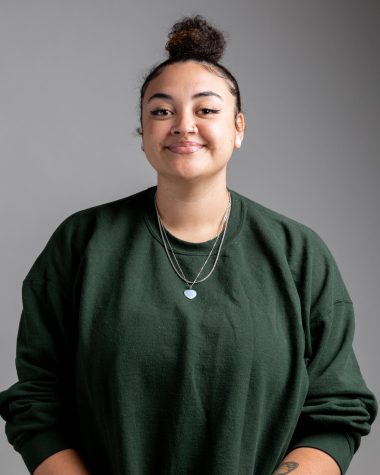 Staff Writer
Ciara O'Kelley is a current journalism major and Africana Studies minor at San Francisco State. This is their first semester as a staff writer for Xpress Magazine. She covers popular culture, music, food and anything falling under those categories. In their free time, you can find Ciara reading, writing fiction, baking or slaying a 1000+ piece jigsaw puzzle.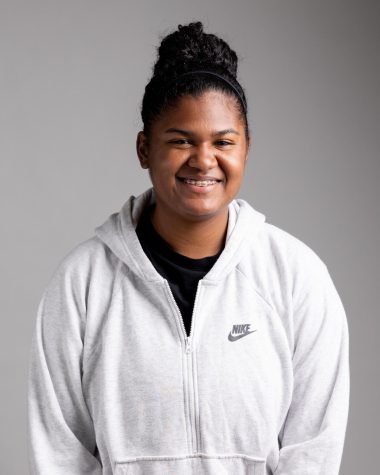 Staff Writer
This is Destiny's first semester on the Xpress Magazine as a staff writer. She is passionate about sports, specifically basketball and hopes to work in the industry as a sports journalist. Her previous stop was in her home town of Sacramento at Sacramento City College where she studied Journalism and contributed to the school's newspaper. Her favorite story  she has written is a feature about e-sports and its process to be recognized as a collegiate sport at the Community College level in California.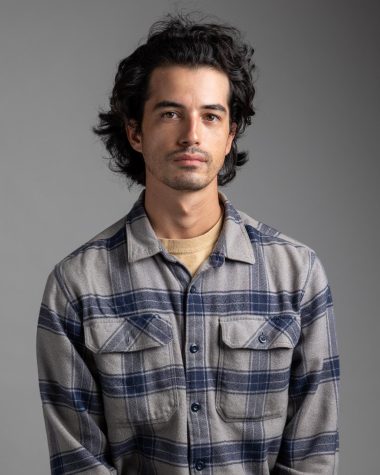 Staff Writer
Nathan Hitchcock became a staff writer for Xpress Magazine in 2022. He is dedicated to reporting on labor issues and underrepresented small businesses. Other topics Nathan likes to explore are politics and American culture. When he is not writing, Nathan enjoys tinkering with engines and riding motorcycles in his free time.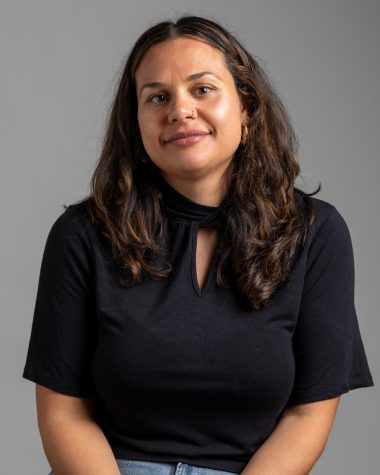 Staff Writer 
Angelina Casolla (she/her) is a journalism major at SF State.  Prior to attending SFSU she attended Cal State Long Beach where she started her studies in journalism.  Angelina currently works for a successful staging/ interior design company (think real-life HGTV) though her most important job is being a mom.  In her spare time Angelina enjoys being outside and listening to her daughter play the piano.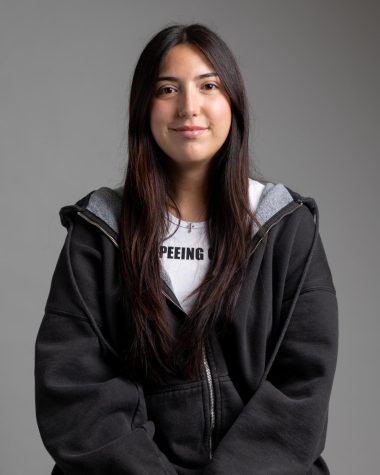 Staff Writer
Giovanna Montoya is a fourth-year journalism major at SF State and is originally from Los Angeles. In her free time, Giovanna loves spending time with her friends and trying out new restaurants and bars in the bay. Some of her favorite things include her dog, Pixel, the beach, Modern Family and pickles!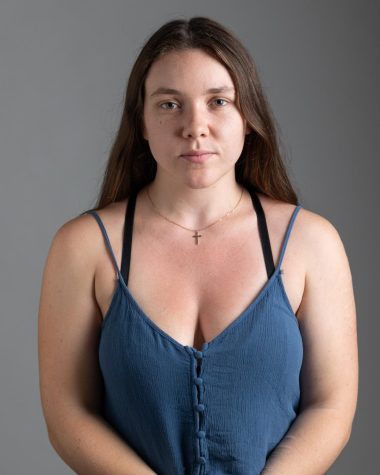 Staff Writer 
Caroline Van Zandt is a staff writer for Xpress Magazine at San Francisco State University. She is a Journalism major with a focus in Print and Online Journalism and has a minor in Comparative and World Literature. Upon being asked, Caroline had no clue what to include in a bio about herself, given that she has no grasp of adult life and no experience with any publication. That being said, she was optimistic about a rewrite. Upon graduation, Caroline looks forward to entering the book publishing world as a copy editor. She loves correcting others' mistakes.
Staff Writer 
William Reutter is a writer and multimedia journalist in his final year at San Francisco State University. He is majoring in print and online journalism with a minor in race and resistance studies. Will values journalism as a critical means of expression and exploration, and his favorite topics to cover are music, food, art, and education. He grew up in Concord, California and has lived in San Francisco for five years. It is likely you can find him in the Mission, the Castro, or somewhere in Golden Gate Park.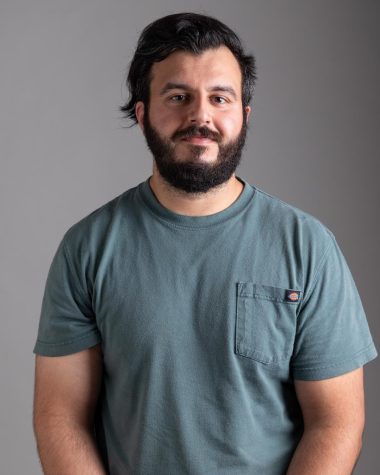 Staff Writer
Kamal Taj is a writer for Xpress Magazine. He's loved stories and been somewhat of a storyteller since he was a kid. A film photography class in high school spurred his passion for the art and he hopes to put those skills to good use for the magazine. As a writer he enjoys Arts & Sciences, and looks forward to bringing more of that into future issues.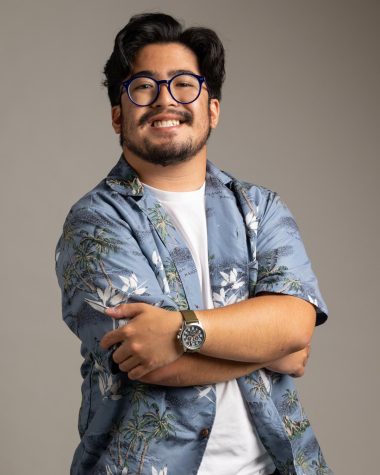 Staff Photographer
Miguel Carrion is a fifth-year photojournalism major and Asian American studies minor at SFSU. While he claims to be a country-singing, Bronco riding cowboy in some other version of the multiverse, he is currently serving as a photographer for the Golden Gate Xpress and Xpress Magazine. Outside of school, he works as a freelance photo/videographer and his work has appeared in BBC North America, The Philippine Daily Inquirer, Positively Filipino Magazine, and The Filipino Channel. When not working, you can find him at The Pub or in the back of his friends' cars belting Zach Bryan lyrics out of tune.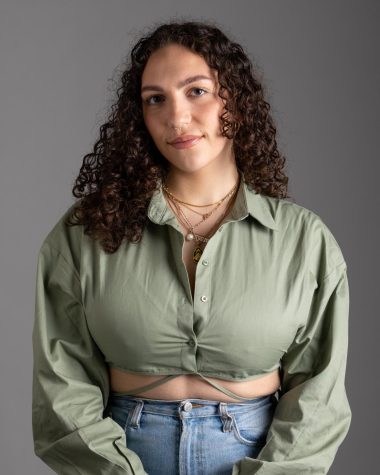 Staff Photographer 
Tatyana Ekmekjian is a photojournalism major and hospitality and tourism management minor at SF State. Tatyana has a great passion for the culture, industry and preparation of food in the commercial world. She hopes to combine her passions for food and photography with her love of thoughtfully expressing her thoughts to propel herself as a food critic or writer in the future.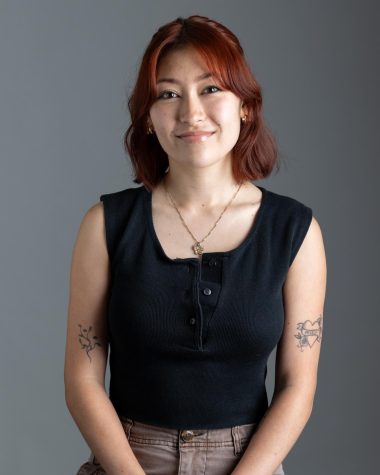 Staff Photographer
Juliana Yamada is a Japanese American photojournalist with a passion for storytelling through her photos on underrepresented communities, as well as life in San Francisco. Juliana loves that journalism can help others learn more about each other, and she hopes to further that through her photos. In her free time, you can find Juliana at the thrift store, trying new restaurants, or taking care of her many houseplants.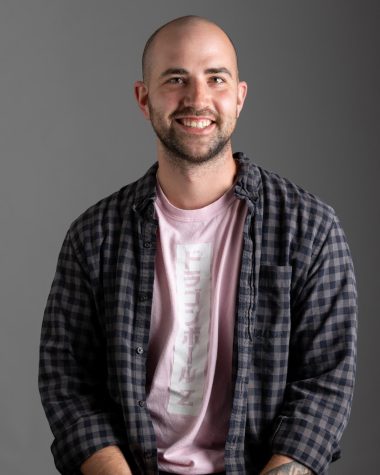 Staff Photographer 
Joshua Carter (he/him)  is a photojournalist from Missouri/Oklahoma who loves to cover the under-covered people and topics that make up music scenes and conservation. He worked at Alternative Press as an editorial intern and is waiting to launch his production company. In his free time he reads, hikes, plays music, and complains incessantly.