Xpress Staff
Meet the Editors
Malakai Wade
Editor-in-Chief
Malakai is a senior journalism student at SFSU. She is in her last semester after finishing a minor in International Relations. Malakai wants to focus on multimedia productions such as podcasting and video, as well as magazine design and publishing. She likes writing about global feminism, community organizations, and other artists. She also co-hosts and produces The Happy Hour Podcast, a comedy/news/talkshow all about happy stories. Catch her at home or wearing a mask when she goes out.
Camille Cohen
Managing Editor
Camille is a photographer, journalist, and lover of symmetry. She likes to read fiction to cure bad days. She enjoys reporting on international relations, social justice, and environmental issues. She runs a small business throwing art shows and fundraisers. San Francisco will always be her favorite city, no matter where she is living.
Eloïse Kelsey
Art Director
Eloise Kelsey is a senior Photojournalism major and French minor. Her French and American background have helped shape her interests in visual storytelling. She likes long term social documentary photo stories and unique photo series. She draws inspiration from all arts, as she also enjoys painting, collaging, and fashion design.
Saylor Nedelman
Photo Editor
Since childhood I have always been a storyteller, constantly sharing pictures, analyzing song lyrics, and narrating memories that shaped me into the person I am. Today, nothing has changed as my infatuations with these things has only grown deeper. Moving to San Francisco for college amplified these feelings and gave me a new, creative space to pursue photography. It has allowed me to expand my skills as a photojournalism student at San Francisco State, a College Marketing representative at The Orchard, and freelance at some of the most historic and contemporary venues in the state. I am happy to use the camera as a tool to celebrate human connection and capture everyday experiences in an unusual light. Inspired by the constantly-evolving live and electronic music scene, I am drawn to the euphoric nature of concerts and the moments they create. My ambition and attention to detail lead me to the right place at the right time in any venue. Aside from shows, I enjoy shooting portraits, events, and weddings. We all have stories to tell. This is just a small piece of mine.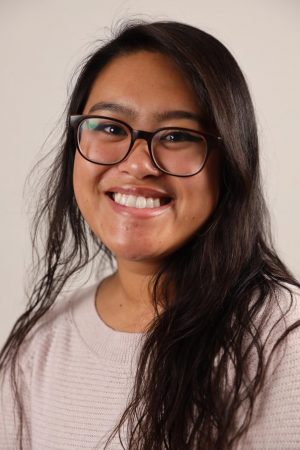 Sam Joson
Online Editor
@sharkysam
Sam is majoring in journalism and minoring in women and gender studies. She cares deeply about feminism and starting necessary conversations that people want to have, but are too nervous to begin. She's passionate about gender equality, comprehensive sex education and helping others feel empowered. Find her singing, playing guitar, playing video games and petting dogs.
Ryce Stoughtenborough
Multimedia Editor
@sugarspiicenothingnice
Ryce Stoughtenborough is working through her final (fingers crossed) semester of Journalism at San Francisco State University as the multimedia editor at Xpress Magazine and the Teaching Assistant of Josh Davis. Outside of school, she's an intern reporter at the San Francisco Examiner. Ryce enjoys accidental alliteration, being a struggling single mother to her cat Rory and watching Korean horror films.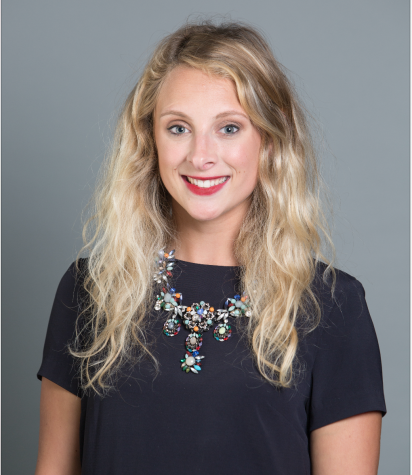 Rebecca Schupp
Social Media Editor
@beccili
Rebecca Schupp is a Journalism major at San Francisco State University. Schupp leads Digital Marketing at Infosys, Ltd., which also includes managing all marketing efforts for Infosys Foundation USA. Schupp is originally from Germany where she worked at Procter and Gamble as Shopper Based Design Specialist and Editorial Assistant at the German news station ZDF. By moving to California in 2014, Rebecca fulfilled a long desired dream. She is now living in San Francisco, together with her husband.
Omar Morales
Copy Chief
Omar is my name and grammar is my game. I am a senior majoring in international relations with a double-minor in journalism and professional writing and rhetoric. My passion for writing stems from my love of poetry, reading, traveling and the news. I am the 2018 winner of the City College of Chicago's Excellence in Writing About Literature Award and have most recently been published in City Brink literary magazine, as well as the Golden Gate Xpress newspaper. My motto in the era of COVID-19 is: There is always another page!
Meet the writers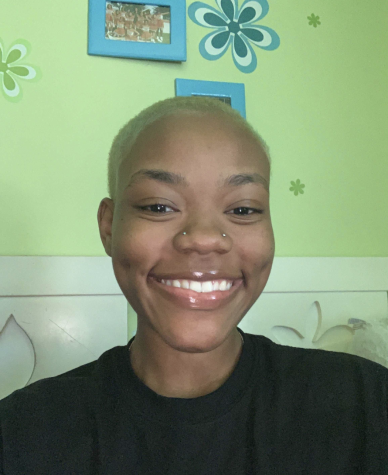 Nia Coats
I am San Francisco born and raised and I am interested in telling the stories of
marginalized people and other people from San Francisco. This summer I
covered the stories of many protests and the stories of Black lives in mental
health and in the cannabis industry. This story would only be adding to
that collection. Most of my work is located on Lucky 7 Magazine and the stories
talking about protests, mental health, and businesses are located on Golden
Gate Xpress.
Christian Cabang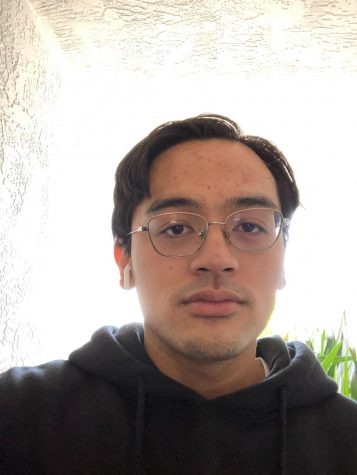 Dan Dejesus
My name is Dan DeJesus and I am in my second to last semester here at San Francisco State. You can say I am like a super senior or something. Been living in the East Bay for all my life. Journalism major (print/online) with a minor in critical social thought. Love writing about music. Passion is hip hop music as that was my first love for music journalism. Bay Area hip hop fan.
Erica Gray