Undocumented – Fear and Mystery Plague the First Weeks of New Trump Era
It's an uncertain time for many San Francisco State University students, who have a new president that is aggressively working towards fulfilling his election promises to his followers, and fast.
For undocumented students enrolled at SF State this time brings out more than just questions and speculations of what the future holds; it is a time filled with actual fear.
For studio art major Pamela Ortiz, fear is not an unusual feeling; it has been a constant part of her everyday life since her mid-teenage years. She first felt it when she was sixteen-years-old and she decided to get her driver's license.
"Like any kid excited to drive," Ortiz said, "I was pushing my parents like 'Hey, when can we go take the test? Can we do it today? What about tomorrow? What about next week?'"
Her parents seemed opposed to the idea and blamed the lack of commitment on being too busy with day-to-day responsibilities and priorities.
"Until they finally gave up and told me 'You can't drive,'" Ortiz recalls. That's when she discovered she and her family members were undocumented.
Although the twenty-three-year-old's story is unique, Ortiz is not alone in being an undocumented student at SF State. She shares her fears and thoughts about the uncertain future with 600 to 700 other undocumented students currently enrolled at the university.
"This is so mentally and emotionally stressful," she said. "It's really hard to do your homework when you're thinking about 'Is my family still going to be home tonight?' I call my family every night now, when I didn't use to… Just to know that they're safe."
Ortiz is heavily involved with the undocumented-student community on campus, including being the co-chair of Improving Dreams Equity Access and Success (IDEAS), a student-led organization and a go-to place for undocumented students in need of support.
"It's not just me. It's kind of scary for everybody," Ortiz said; other students in the organization share her fear. "We're all just kind of waiting to see what is going to happen. But [Trump] is moving forward with so many things that people didn't think he was going to do, it makes it really scary for our community. There's a lot of uncertainty."
She said the group does a lot of advocacy and outreach work for undocumented students, but that the organization's mission changes depending on the political climate.
"This semester for example, we're considering taking a step back instead of putting out all of these programs," Ortiz said. "We feel like it might be a semester to heal, from all of this trauma that is happening."
The organization also functions as a community for students to interact with others who have similar experiences and can relate to one another. The group was also involved with the fight for a safe space on campus where undocumented students could turn to administration for help.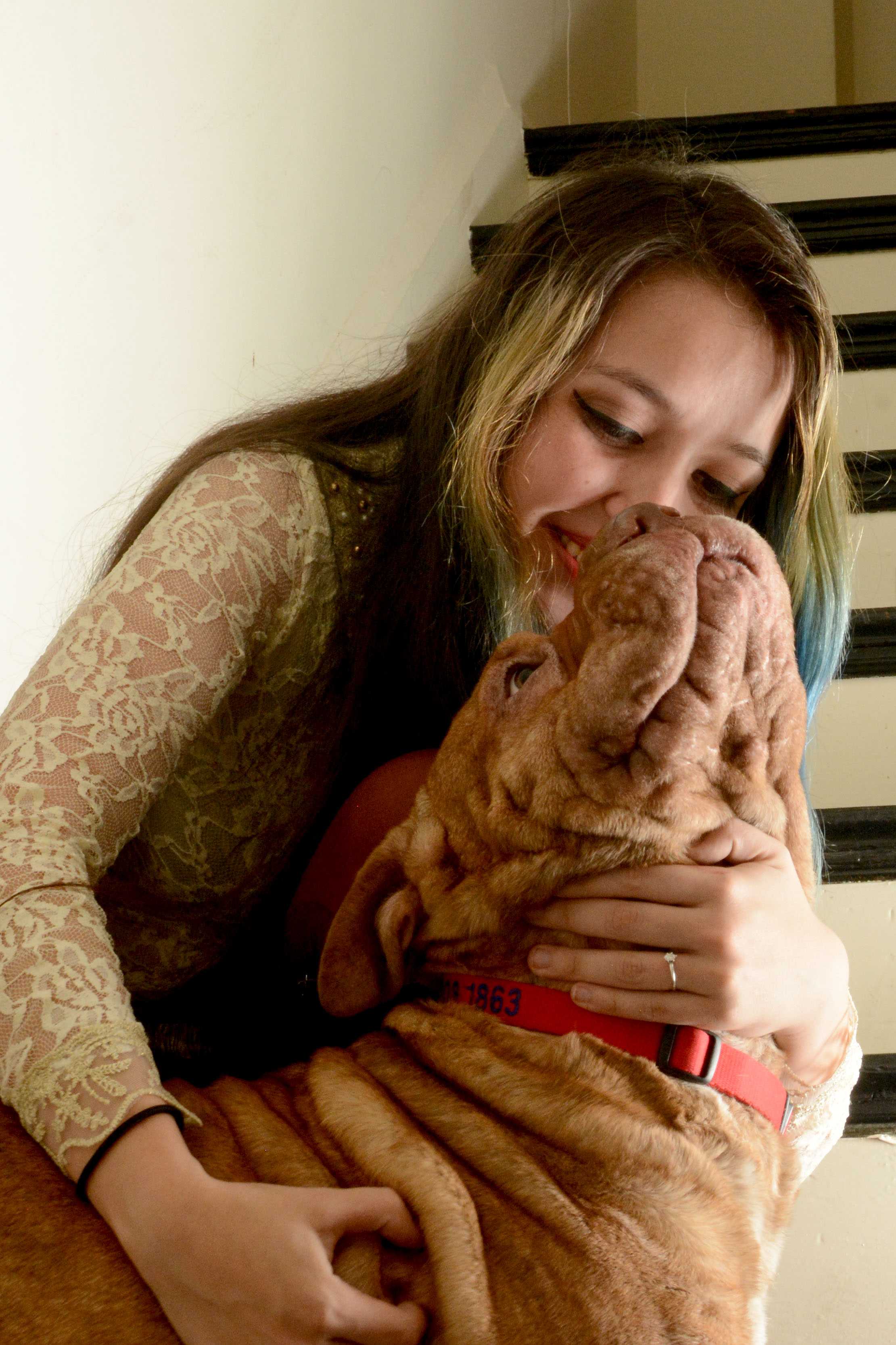 Norma Salcedo and the Dream Resource Center
The result, the Dream Resource Center, was established to assist students on campus and provide a safe place, especially to those undocumented. The center, a small office located inside of Mary Park Hall, is managed by the college's Assembly Bill 540 Dream Coordinator, Norma Salcedo.
The role was developed to support students who are AB 540 eligible, which means that they are able to pay in-state tuition even if they are not United States citizens. The assembly bill has been in action since 2001 when, then, Governor Gray Davis signed it into law, and was then amended by AB 2000 in 2014 to include a broader range of students.
"As undocumented immigrants, they face a lot of obstacles," Salcedo said, "all the way from when they apply to when they get here, there is a series of obstacles that they face because of the lack of citizenship status." The center, and her position, are a way for the college to offer these students more help.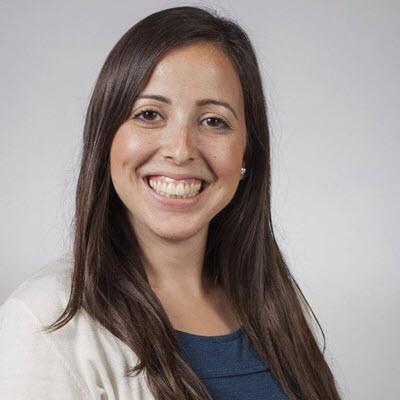 Salcedo has worked for the school since July 2016, and is the first person to be appointed as an AB 540 coordinator. Although new for San Francisco State, the position is not unique for the California State University system, and is found on other college campuses throughout the state.
"I also work closely with undocumented students here in the community," Salcedo said. "So I just help them navigate campus procedures, campus policies, and just understanding how to navigate the campus."
Since the grand opening in January, Salcedo has been offering her assistance within an actual office. She said this is important because the ability to close a door creates a safer place, and is something the undocumented-student community has fought for for a long time.
"Being undocumented is not something you go and shout out to the world," Salcedo said. "These are private conversations that I have with these students, so it's important that I have an enclosed space."
Safety is a reoccurring theme when speaking to Salcedo, and many others who are involved with the undocumented students on campus; many seem to believe this safety of immigrants has been jeopardized after the election. Salcedo has noticed an increase in fear when talking to students; especially with the amount of executive orders signed in just a first few weeks.
"I think it's the not knowing. Not understanding what is going on," Salcedo said. "A lot of students have been very scared that their DREAM aid is going to be removed."
She explained that one of her roles as coordinator is to help students understand the differences between the various policies that affect undocumented students, both at the federal and state level.
"They're scared they're not going to be able to afford to come to school if their DREAM aid is removed," Salcedo said.
The California Development, Relief, and Education for Alien Minors (DREAM) Act, which works similar to financial aid for students who are ineligible for federal funding, and AB 540, are both state laws and cannot be removed by the president. However, the Deferred Action For Childhood Arrivals (DACA) policy, which enables people to request consideration of deferred action, can be terminated.
The Trump Administration has yet to deliver a solid response on the future of DACA, but mentioned that new executive orders and Homeland Security's enforcement policies will not affect the law. President Trump even expressed his feelings towards the law in a press conference last month where he said "We're gonna show great heart," and continued with "DACA is a very, very difficult subject for me, I will tell you."
However, at least one person with DACA status has been detained under this new administration. Daniel Ramirez, nineteen-years- was arrested by Immigration and Customs Enforcement (ICE) officials on the grounds that he had gang affiliation, something his attorney denied, as reported by The Atlantic. Ramirez passed both of his background checks required when applying for DACA, in 2014 and for his renewal in 2016, determining that he posed no threat to national security.
"I don't know what is going to happen with DACA, so right now we're just waiting to see," Salcedo said. "It could be removed at any time by the president so it's definitely something that the students are worried about. If it gets removed then they won't be able to work, so that is a huge fear."
Salcedo also does outreach in the community, helping current and prospective students. The college offers programs and events to help students gain skills to succeed in school, ranging from scholarship to internships.
Salcedo is persistent to note that undocumented immigrants is not just a Latino issue, as many presume. These students come from all over the world, and are here for various reasons. She explained that many don't even know they are undocumented until their teenage years, or some decide to stay even after their Visa expires.
The work Salcedo does now, was previously done by different employees on campus. She is happy the campus finally decided to create this position tying all the resources together; giving students a single place to visit.
"I always try to honor the work that was done before me so that people know that it didn't start with me, it started with staff and faculty providing resources to students," Salcedo said.
She added that there has also been peer education to help out before the coordinator position was installed. "They were kind of supporting each other and lifting each other up, and giving each other resources."
Off-Campus Student Support and Legal Help
Besides IDEAS and the Dream Resource Center, the college also works on connecting undocumented students with off-campus resources for services the school cannot provide, including legal services.
La Raza Centro Legal is one of the legal organizations San Francisco State works closely with, and last semester representatives came to campus several times to help with legal issues students were facing.
According to Marcos Pacheco, who has worked at La Raza Centro Legal for about two years, the organization works closely with Salcedo, and the initiative enables them to consult with students on the spot about documentation and any other legal matters. Last semester they helped more than twenty students, and the work will continue throughout the spring.
In response to the current political climate, the Dream Resource Center invited the organization to the "Let's Talk Politics" event help on campus. At the event students were provided with information from legal experts meant to help them understand the different executive agreements issued, and how they can prepare.
"I would say that students are a little more concerned," Pacheco said. "I think they're concerned with the uncertainty of their future, they're concerned with whether they're going to have work authorization once they graduate from college, for example."
Pacheco said he has seen students become more active since the election, especially because the future of DACA remains ambiguous. Those who are eligible for the program have begun looking into other options in the case of DACA's termination.
"Students have grown more concerned, and I think they're angered because they were given this opportunity, and then it's just possible that it can be taken away so easily," Pacheco said.
The Trump Administration and The Future
Ronald Hayduk, a political science professor at San Francisco State who teaches about U.S. immigration, said that many of his students have had concerns after the election and the newly signed executive orders.
"There were a number of students in the class who are undocumented or have family that is undocumented and they're worried," Hayduk said.
According to Hayduk, the question of what the executive orders actually mean is currently being investigated by civil rights advocates and attorneys; there are still questions about the scope of the orders and how they will be implemented.
San Francisco officials have declared the city a sanctuary for immigrants, but there are still questions regarding the power of immigration officers, Hayduk added.
CSU Chancellor Timothy P. White sent out an email earlier regarding the safety of DACA students on CSU campuses, in response to President Trump's more strict deportation commands.
The recent statement from White ensures students that the DACA policy is not affected by the recent executive orders and that it "remains in full effect." Chancellor White also wrote that the CSU "is carefully examining these federal directives and reviewing their potential impact on CSU campuses."
"As I have emphasized in the past, the California State University is committed to being an inclusive and welcoming institution of higher education that is enhanced by our global community," White says in the letter. "As such, we will continue to make every lawful effort to provide a safe and welcoming campus environment for all of our students, faculty, staff, alumni and members of our community."
President Trump has been in power for a little less than two months and has already shown a clear vision of his immigration-policy plans. Although Ortiz's, and many other undocumented students futures are unclear, she continues to stand her ground in the face of uncertainty.
"[Trump] did so much in those first weeks we felt like it had been months, and we were like 'It's only been a week, how are we going to make it for four years?'," she said. "But, you know, I feel like we fluctuate a lot;—we go through moments where we cry, and we're tired, and we're frustrated, and then we get back up, and we do what we have been doing forever."