Questions Flaming- Student Housing Conditions Spark Safety Concerns
A move-in frenzy took over Buckingham Way near San Francisco State University in August last year as University Park North (UPN) student housing opened up. After her gratifying freshmen experience living in the Towers of Centennial Hall last, 21-year-old sophomore, Joanna Sanchez was excited to see her new residence. Upon arrival though, she stood aghast at the site of her new home — a building encrusted with colonies of mold, windows puzzled together with plywood, and an array of litter along the unkempt lawn that lent the building an added sense of cynical abandonment.
Sanchez, perturbed by the outer shell of her new living space, shifted her attention off the building and toward an assemblage of shattered glass on the sidewalk. One of Sanchez's neighboring residents walked back from the school library and stared at the rubble in dismay. The smashed glass was her car window that now lay on ground like a thousand tiny daggers. She told Sanchez that she was forewarned about car break-ins around their complex but didn't think her car would appeal to anyone.
Feeling uneasy, Sanchez left to pick up a bed she purchased for her unfurnished apartment. Upon return she found several cop cars parked outside of UPN. Unaware of the circumstance, she hauled her furniture up the mosaic-like paint chipped stairs, to her third floor apartment, only to find police raiding the neighboring unit. The excitement of move-in day was long gone and frustration grew as she was told by police officials that the obnoxious situation, less than ten feet away from her living space, was "confidential."
While Sanchez explored each room, she discovered failing outlets, an outdated wall heating system, and acquainted herself with the castoff smell; her mother and other concerned parents inquired about the scandal.
They came to find out that people had been illegally living in the apartment that other students were moving into that day. No one had a clue that the intruders were staying there until new student residents attempted to open their door. The squatters broke a window and got away. Feeling at risk, Sanchez and her new roommates, Stephanie Berrospe and Woesar Tenzing, attended the UPN student housing welcome meeting the following day to voice their concerns.
Sanchez tucks her holly berry red hair and exposes a look of frustration in her narrowed almond eyes that quickly fill with hurt as she recalls, "Once questions surfaced about safety and changes, they kind of just brushed it off as if we were complaining, but we were just questioning what safety strategies they plan to implement."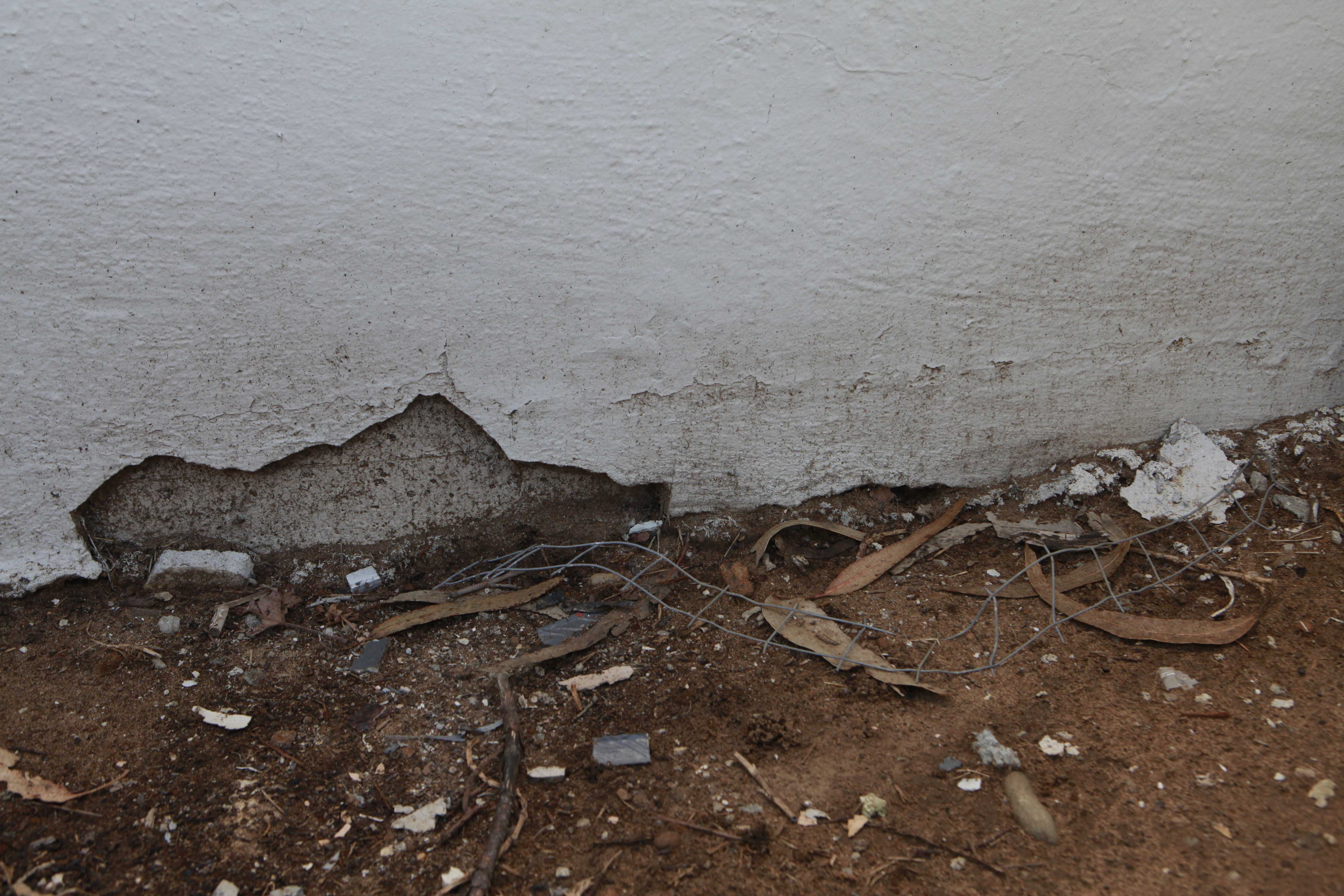 Universities often laud their student accommodations for being safe and convenient alternatives to renting off campus during a student's academic career. SF State's' adverts hint at stress-free living in University Park North on twenty-four "beautiful" acres next to Stonestown Galleria and University Park. They declare that students can, "enjoy living in one of the most exciting cities without the hassle of hectic downtown," and that, "the property boasts spectacular views of Lake Merced and the Pacific Ocean, only steps away from San Francisco State University main campus."
While walking across her off-white carpet to the fractured living room window of her UPN apartment she describes her view: the usual glimpse of a homeless person lurking by an abandoned bridge covered with graffiti just a few steps from her home. "Our block is closer to the mall so we're next to two abandoned parking lots and people just come to smoke, pee — some people like to race their cars during the night."
At SF State, freshmen are automatically placed in the on-campus housing buildings, which consist of the Mary Ward and Mary Park halls, and the Towers and Village at Centennial Square. Those buildings offer furnished rooms, paid utilities (including wifi and cable), meal plans, fitness centers, building entrance authorization, and rooms to study and socialize in. After that, students are offered housing in University Park North (UPN) and University Park South (UPS), which lack most of the amenities freshman housing accommodates. "As a freshman I paid double what I'm paying now," says Sanchez. "The thing about student housing is that it caters to freshmen because they bring in more money, and our buildings aren't cared for like the others."
Sanchez has had to take out loans to pay for housing, and she still has to keep a full-time job to complete her part of the rent and additional expenses. Even though she took a semester off of school to save money for housing, she is currently $23,000 in debt with student loans. She predicts she will graduate drowning in a debt of up to $40,000. "My roommates and I have been looking for housing elsewhere in the city but San Francisco is just ridiculously expensive," Sanchez sighs. "You need like six people to rent a small, three, or even two-bedroom place." Sanchez and her roommates pay a cumulative total of $2,917 a month for a modest, two-bedroom apartment at UPN. She says, "There's a lot of gentrification going on. It sucks because it affects us as students, and we just don't know where to go."
According to The Guardian, María Poblet, executive director of Causa Justa, a housing rights group, states, "We shouldn't have to choose between affordable housing and safe housing." She says, "If you can't afford to buy a million-dollar home, then you can't afford to live in this city unless you're willing to risk your safety. And that's unconscionable."
Stemming from the recent Oakland fire that claimed thirty-six lives on December 2, UPN student residents have grown concerned over the fire safety of their housing units. According to SF State's Annual Security and Fire Safety Report, "In accordance with the University policy, a fire drill is conducted in every residence building each semester on day and evening shifts. Staff members take part in the drill and help evacuate the building."
There are visible signs in the UPN halls with directions on what to do in case of a fire. All three roommate's confirm that the drill for fall 2016 was held in October, two months after moving in. Sanchez dubiously shares,
"Even though it's possible the building is up to code, I don't know for sure and I'm very concerned for my safety."
Danny Mak, San Francisco's building inspector of District 10, the region where UPN is structured, confirms that the city does not perform SF State's housing inspections. He suggests the building is inspected by a private inspection company. The University Park Administration was asked to comment on the date or result of UPN's most recent inspection, however they failed to respond.
Following an apprehensive laugh, Tenzing, twenty-two, shares a story of the time she thought she started a fire in her kitchen after she left something cooking on the stove. "There was so much smoke and there are no vents over our stoves so I had to open a window and start fanning out smoke with a towel to get to the pan," she flails her arms rapidly, acting out the quickness that was used to air out the kitchen. "There was so much smoke I had to get Stephanie to help me fan it out." Lucky for her, no open flames sparked, but that moment enkindled a fear she hadn't felt before. College students often times face increased risks of starting fires due to the lack of experience they have of cooking without supervision.
The 2016 SF State housing Campus Fire Statistics report states that there have been six reported fires between 2013 and 2015 — four of those occurred in a University Park North residency.
Section 310.9.1.4 of the California Building Code specifies, "One smoke alarm should be placed on each floor in non-sleeping areas. In addition, one smoke alarm must be installed in each room where sleeping occurs and one smoke alarm should be located in each hallway that leads directly to sleeping rooms." Sanchez and her roommates all believe they should have more fire detectors than just the one located in the hallway leading to their rooms.
Former SF State Housing Property Management employee, Kaylee Fagan says, "If students don't have a smoke detector, they can just call and someone will just bring one over." As of January 1, 2016, California law SB seven hundred forty-five says that landlords may no longer make tenants responsible for maintaining alarms.
California SB seven hundred forty-five maintains that all houses must have at least one smoke detector if they were built before 1974. After that, any remodeling or improvements costing more than one thousand dollars or more, trigger compliance with the codes in place at that time. University Park North was recently acquired by SF State, but was built before 1974. Residents of UPN report that the building received new flooring and a full exterior paint job in 2016. However, costs for those improvements remain unknown.
While each situation is different and there is no exact timing of how fast a fire spreads, the Department of Homeland Security says that in just two minutes, a fire can become life-threatening. According to Rolling Stone, in the Oakland fire, "The fire spread so quickly that firefighters at the station one block away had trouble even entering the building before immediately retreating to a defensive position." It has been speculated that the warehouse where the Oakland fire occurred was not up to code, and many believe it could have been prevented had it been up to date with new California fire safety laws.
Berrospe, twenty, expresses, "We still have that fear that something could happen to us because of the fact that the building is not really as up to date as the other buildings that the university offers." All of SF State housing buildings are equipped with fire safety sprinklers with the exception of UPN and UPS. The Fire Sprinkler Initiative Organizations declares, "If you have a reported fire in your home, the risk of dying decreases by about 80% when sprinklers are present." The grandfather clause of fire safety and building codes are applied to these off campus residencies due to the year they were built, but does that consider them to be safe?
"The reason for student housing is for a student to have an educational environment where you can be more focused on your studies and make connections," says Sanchez irately. "I feel like I'm not getting any of that here, if anything, living here just makes me more stressed about my safety and how I'm going to afford next month's rent instead of the midterm due next week, and that's not how it should be."
Tenzing shares in Sanchez's frustration with the housing crisis but with wavering hope in her voice, she says, "I feel safe. It might be because it's school owned, that might be the case, but I don't know. I am paying this much, and I trust the school to have my well-being in mind."