Gassed Out
SF State Commuters Brave Record High Gas Prices as Classes Return to Campus
March 18, 2022
Three days out of the week, Jonathan Torres wipes the sleep from his eyes in the early hours of the morning. At 5 a.m., he stays as quiet as he can, careful not to wake up his girlfriend and six-month-old daughter while he gets ready for his day at school.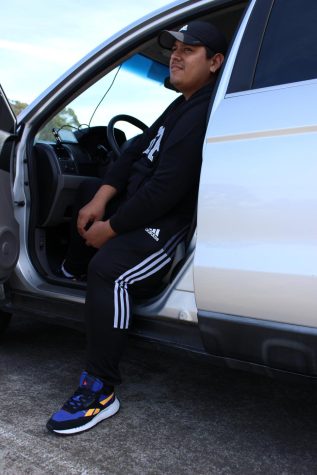 "You never want to wake up a sleeping baby," he said. 
For Torres, the next three hours are dedicated to the 44-mile commute to his 8 a.m. class at SF State. After leaving the house in Martinez, Torres drives to Richmond to drop off his car at his parents' house. From there, he either gets dropped off at the BART station or somewhere his friend, Ricardo Sanchez, can pick him up. Torres said they started carpooling once the campus opened up following the COVID pandemic.
"We don't have to rely on no one, just ourselves," Torres said. "We just both agreed to say 'Fuck it, let's carpool together.'"
Like many other SF State students, Torres faces a long and often expensive commute to the university. According to the 2021 SF State Common Data Set, 98% of the undergraduate population lives off-campus and most need to find their way to their in-person classes. Torres' commute costs more because of events that resulted in rising oil prices. When Russia invaded Ukraine on Feb. 25, 2022, prompting the U.S. to impose sanctions on Russia, global gas prices surged to record highs, according to the American Petroleum Institute.  As of March 17, the AAA Gas Prices website reported the average in California was $5.79, making commuting for SF State students more of a financial burden. 
"I don't have the luxury to fill up my tank," said Torres.
He does not put more than $35 in his gas tank at a time when he buys fuel every other day, but those $35 are taking his car fewer and fewer miles.
A year ago in San Francisco County, the average price of unleaded gas was $3.76, but as of March 17, the average price was $5.90, exceeding California's highest recorded average price of $5.79.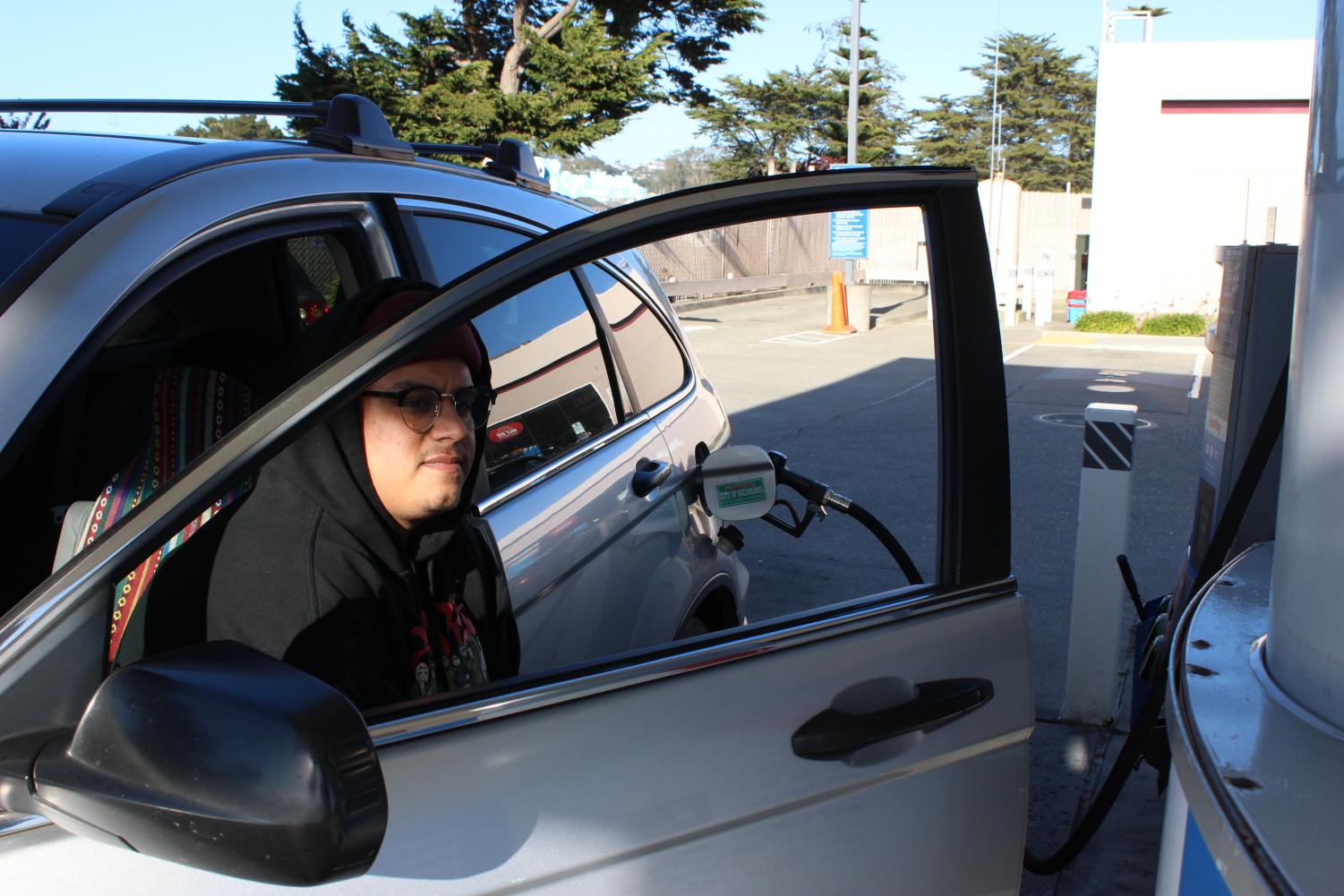 Rising gas prices have affected Sanchez in various ways, like having to constantly refill his tank just to make it to school throughout the week. He said he lives paycheck to paycheck, so like Torres, he also has to stagger his gas station visits to make it between his pay periods working part-time at Amazon.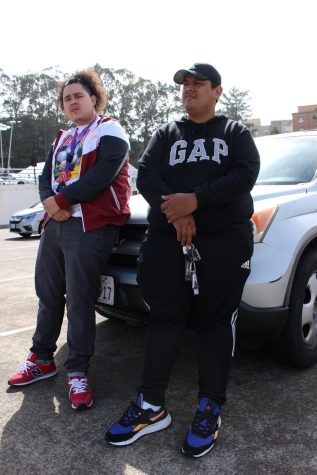 "I come to school at least four days a week. I had to put at least $30 every other day in my truck to make it over here." Sanchez said. "Depending [on] if it's three or two of us, it makes it a little bit faster if we take a carpool, but it's a big hit on my budget."
Sanchez said he could take public transportation more often, and the BART fare would even be $10 cheaper. But his need to make smart economic decisions and manage risks — such as car break-ins and unreliable BART schedules — leads to tough, everyday choices.
"I don't have a safe place to leave my car [at] BART, so that's another dilemma that I have," Sanchez said. "Sometimes my car is better [and] sometimes when I'm really broke I'd rather take BART, but then I have to come even earlier than when I usually come."
Torres and Sanchez are not the only students at SF State who are financially affected by the rising gas prices. Vanessa Lopez commutes to the university from Marin County, which takes approximately half an hour without traffic. Though she describes her commute as relatively short, it is still biting into her wallet and changing significant aspects of her life. On top of paying for gas, she also has to pay a rising Golden Gate Bridge toll, which is currently $8.05 for FasTrak users, $8.60 for one-time payments and $9.05 for toll invoices, according to the Golden Gate Bridge Highway and Transportation District.
"I've had to use a lot of my scholarship money just for parking, for transportation," Lopez said. "Because if I wasn't able to have that money, I just wouldn't be able to finish school, honestly. Or at least I would have to delay it for a bit."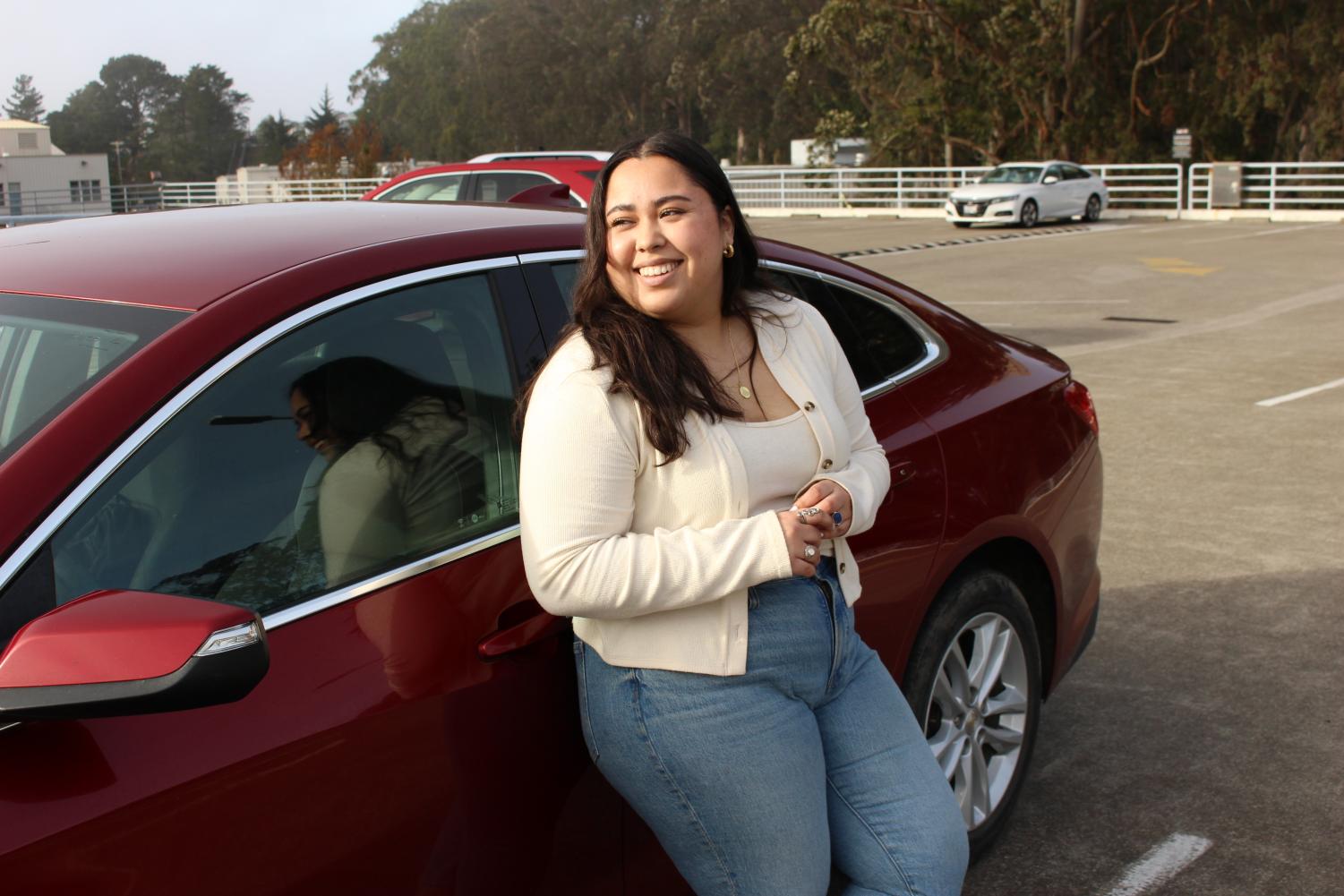 She carpools with her high school friend, Caroline Van Zandt. Van Zandt said that after Lopez finally got her license last fall, they started carpooling. They found out their schedules worked out with each other, and they could save a lot of money by driving together. Even though swapping driver and passenger seats has saved them money, they still have to make choices such as avoiding morning stops for coffee in order to cut back on any extra mileage.
Beyond the commute itself, rising gas prices have caused Lopez and Van Zandt to make significant changes to their daily life and education. Van Zandt has skipped paying for lunch, been compelled to skip classes on days with just one class and even purchased the virtual parking permit for the long-term savings. Both recounted often setting aside half an hour to get gas from the cheapest station in their area. 
"I just try not to get gas in the city," Van Zandt said. "Which makes things a little bit more nerve-wracking, because I'll be running on fumes into a gas station in Marin."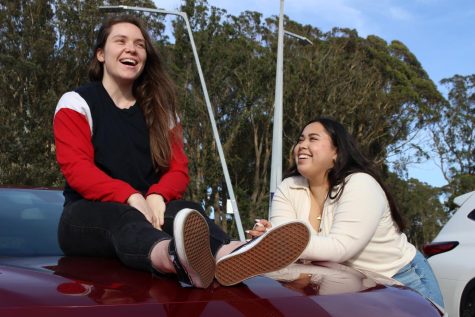 Both pairs of friends have to pay a high amount for gas, bridge tolls and school parking. Torres, Sanchez, Lopez and Van Zandt do not have much confidence that the high price of gas will decrease or even stop increasing any time soon. Torres speculated that electric vehicles or transitioning to hybrid learning could help alleviate commuter costs, but he was ultimately unsure if it would make a difference. 
"It's crazy. Gas is going up; everything is going up," Torres said.