Becoming a Nurse in the Shadow of a Pandemic
The next generation of nurses is graduating into a workforce shortage.
May 4, 2022
Even before the pandemic began, the world was experiencing a nursing shortage due to the ever-growing aging population. This shortage was made worse because of the number of nurses who retired or left the field during the pandemic. 
The number of registered nurses in the U.S. is expected to grow by 9% in the next 10 years, according to the Bureau of Labor Statistics. Even though the industry is growing fast, according to the American Nurse Association, a 2020 study by the National Council of State Boards of Nursing and the National Forum of State Nursing Workforce Center reported that the average age for nurses is 52. The survey also found that 20% of them were intent on retiring within the next five years.
According to Elaine Musselman, director at SF State's School of Nursing, the current nursing shortage is being caused by multiple factors.
"Due to the pandemic, there are more nurses retiring," said Musselman. "Some who are retiring earlier than expected and also younger nurses who are leaving the profession due to long-COVID, or post-COVID symptoms, and the stress of caring for patients during the pandemic."
However, Musselman said that the number of applicants to the nursing program has also increased during the pandemic. This new generation of soon-to-be nurses is close to finishing their degrees, looking to the future with different hopes and dreams.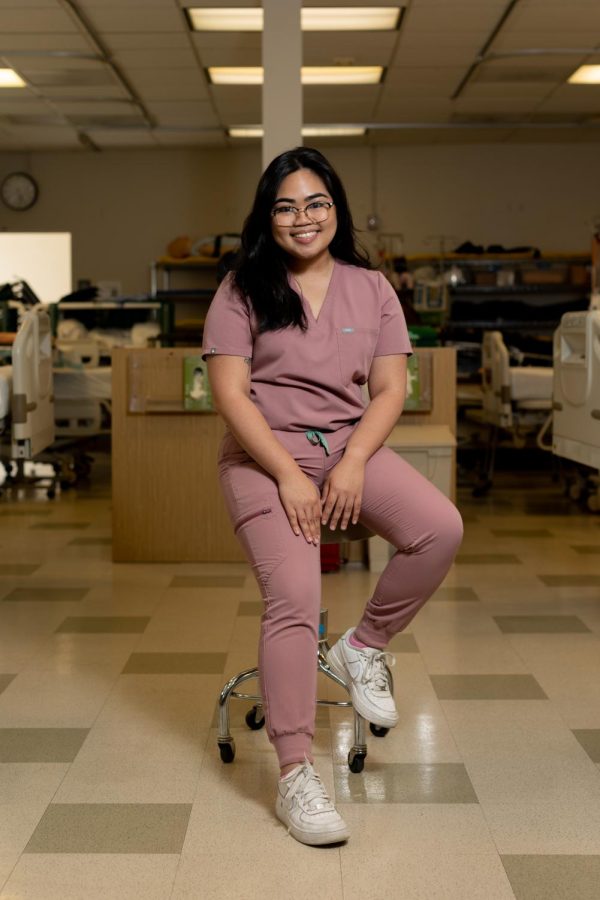 Angelica Tumandao
Angelica Tumandao, SF State's Nursing Student Association president, is graduating this semester from the nursing program. Her interest in nursing was fortified after one of her family members got cancer, and she saw the treatment the nurses gave to them. 
"They were all super caring, not just to my family members, but to my whole family too," she said. 
Tumandao was in the program during the pandemic, and as classes shifted online, the practice became less hands-on. 
"It was hard. We didn't get to learn skills in person," said Tumandao. "We would have a skill-day where we would do all of the skills we learned the whole semester crammed into one day, and that was hard, because a lot of nursing skills are learned by practicing over and over again." 
She advised anyone who is looking into the field of nursing to look for any opportunity to volunteer or get a job where they can get a small taste of the healthcare industry. 
"Nursing school is hard; you need to have that motivation and drive to continue forward," said Tumandao.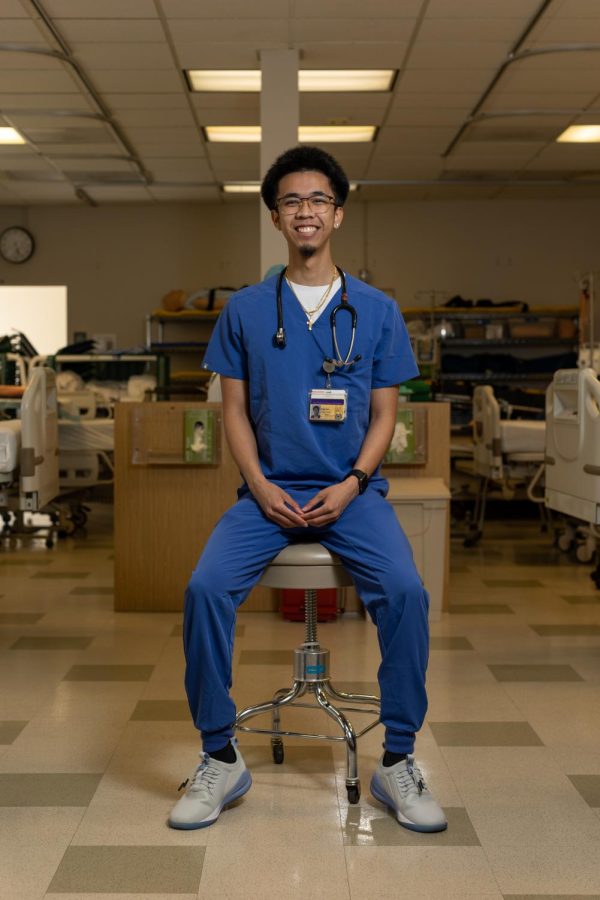 King Angelo Sun
King Angelo Sun is one of the many students who will be graduating this semester from the School of Nursing. His interest in the field started when he was 12 years old after his grandfather had to be hospitalized due to lung cancer. 
"I was around the hospital a lot when he was hospitalized; the nurses, doctors and staff were just really nice for our family," Sun said. "And I knew that that's what I wanted to do in the future and just emulate their care."
He hopes to land a job in an intensive care unit because he's most interested in bedside nursing and likes the idea of getting to know his patients. 
"I feel even more empowered to do nursing because I know that there's a nursing shortage," said Sun. "I knew that I needed to step up and make sure I got my degree to help those people in need." 
Sun recommends students who are starting their nursing journey make time for themselves.  
"Nursing is something that comes from the heart. If that's inside of your heart, and you have that flame, you never let it burn out. You have to take care of yourself and just gotta keep going." said Sun. "Nursing is a high-stress environment. And it's very important to make sure you spend time with your friends and your family to get that motivation and breaks."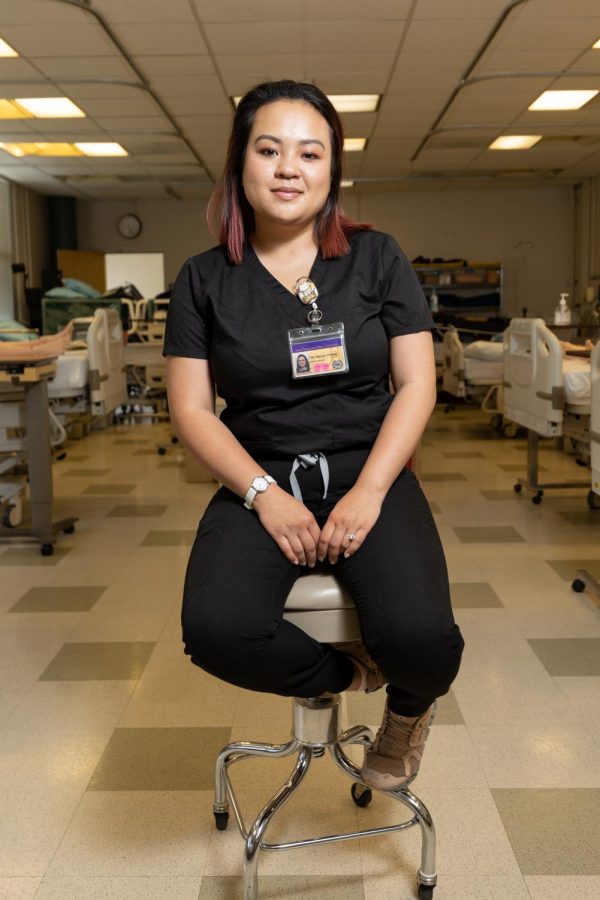 Teena Nguyen 
Teena Nguyen is one of the nursing students who will be graduating this year from the School of Nursing. She grew an interest in nursing after she traveled to Vietnam to an orphanage for disabled kids.
"I worked with nurses who got paid $20 equivalent a month and saw how these nurses utilized their critical thinking skills. You know, they didn't have a lot of resources, but they really just tried to make it work," said Nguyen. "They did it for the patient. It's always for the patient first."
During her time in Vietnam, she never felt a greater sense of fulfillment. When she returned to the U.S., she started to work with health care workers, which strengthened her passion for the field. 
Nguyen said she was part of the class that shifted to online learning during the early days of the pandemic, but this did not break her resolve to be a nurse.
"Every day, you feel like you're an imposter and that you're not good enough," said Nguyen. "If you truly love this, that's already what you need to be a great nurse because there are a lot of people out there who are doing things that they don't love."