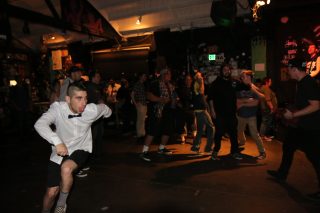 Maria Garcia-Hernandez

May 29, 2017
A night filled with dancing, laughter, and high school memories, but also includes stress and the occasional tear comes from the society pressures of wanting to have the perfect prom night. The 924 Gilman community center holds a large variety of shows open to the public every weekend, and last Ap...
Maria Garcia-Hernandez

March 26, 2017
Sweaty palms, an increased heart rate, and cold stares await Republican students who express their right to the First Amendment at San Francisco State University. Engineering student, and member of the Republican Student Union (RSU), Brian May, has realized his political views might not always be...