Rapper "The Jacka" Shot And Killed in Oakland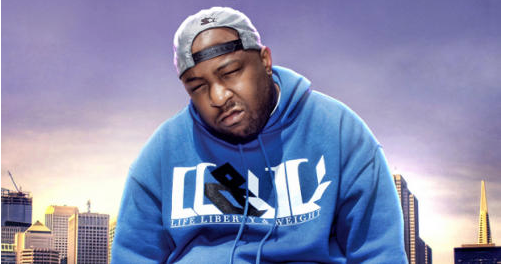 The Jacka was reportedly shot and killed this morning in Oakland. Photo from The Contra Costa Times.
A Bay Area rap veteran was shot and killed in an apparent shooting in East Oakland Monday night, KPIX-TV reported. KPIX 5 Reporter Christin Ayers confirms that the victim was 37-year-old Dominic Newton, who went by the stage name "The Jacka."
According to CBS San Francisco witnesses said they heard several shots fired around 8:15 p.m. on MacArthur Boulevard and 94th Avenue.
The gunman is still unidentified. According to Mercury News, the Police and Crime Stoppers are offering as much as $20,000 reward or information leading to the arrest of the killer. Anyone with information may call police at 510-238-3821 or Crime Stoppers at 510-777-8572.
The American rapper got his start in Pittsburg with his first group Mob Figz, whose first album 'C-Bo's Mob Figaz was released in 1999, according to AllMusic. In the early years of his career, he was influenced by local heroes such as C-BO, Mac Dre, and Too Short.
According to AllMusic, he launched his solo career in 2001 with a self-titled album. His second album, The Jack Artist, appeared in 2005, followed by a series of mixtapes and street level releases. In 2008 he won Ozone Magazine's Patiently Waiting: California award.
In early 2010, The Jacka released his most recent album, Broad Daylight. He ran his own record label, called Artist Records.
According to iMesh Box, Newton converted to Islam in an early age and changed his name to Shaheed Akbar. He was born to teenage parents and raised in a hip hop culture, iMesh Box reports:
"I spent so many years in the studio just making songs, I really practice my craft. I make good music and a lot of these cats just do it because they wanna be famous. When they got the ball they dropped it because they're not as raw as people was making them out to be, you know? I always had to prove myself and I never had anybody to just hand me anything, I was always putting in that work."
The Jacka was 37-years-old. A rapper gone to soon. #TheJacka
View Comments (1)