A Slice of Sports with Liz Carranza: I Got Love for Woodson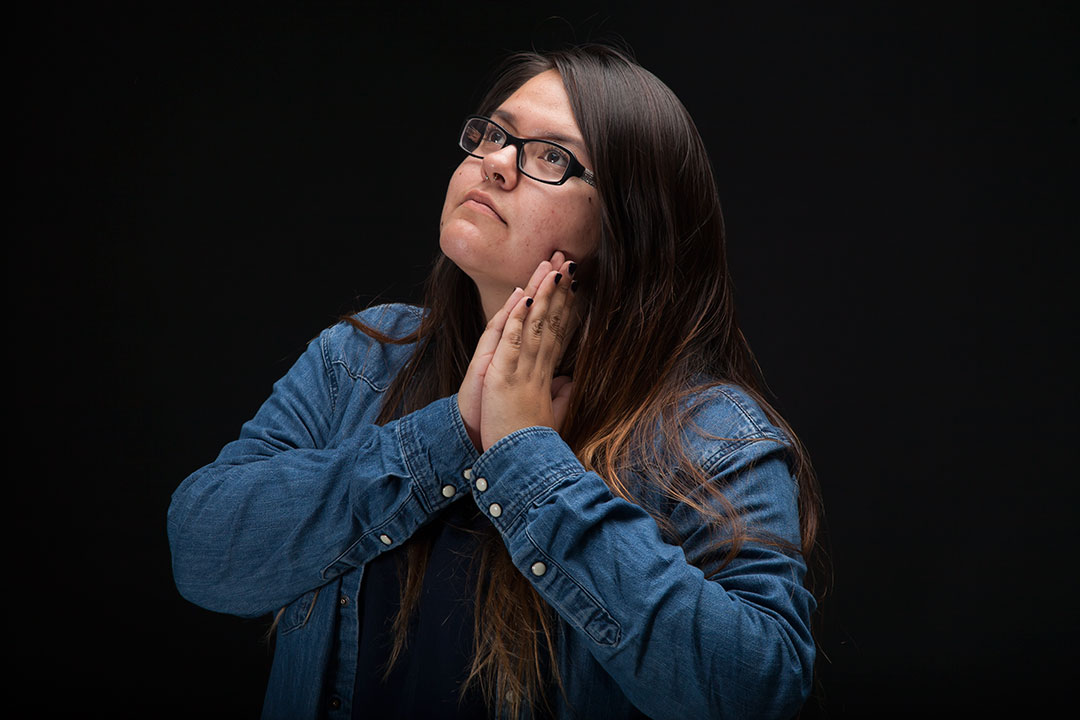 Photo by Martin Bustamante
By Liz Caranza
As I walked up the ramp, the smell of steak and bacon wrapped hot dogs filled the air as a sea of silver and black cheered "Raiders!" I couldn't stop smiling because, after a year, I was finally reunited with my Raider Nation family. I was finally home.
I could not wait to get inside the stadium to watch my team play against our AFC West division rival the Kansas City Chiefs on Sunday, and, most importantly, watch my favorite Oakland Raiders player of all-time dominate the field.
It was a second-and-tenth play and the Chiefs had the ball on the Raiders' 42-yard line. The game was tied 7-7 with only 1:09 left in the second quarter. The coliseum was packed and the "Raiders!" chant filled the coliseum.
The Chiefs' quarterback, Alex Smith, threw a quick pass to Travis Kelce. Kelce spun his way through defenders, and, at this point, I clasped my hands together because I knew he had the ability to reach our end zone. Then, Kelce was brought down by Raiders' safety Nate Allen at the Raiders' 25-yard line. It is here where everyone in the coliseum went wild.
Running down the sideline with the football is a black jersey with the number 24 in silver and the name WOODSON on the back. Raiders' safety Charles Woodson made history once again, and I witnessed it.
The 39-year-old veteran, for the first time in his 18-year NFL career, recovered two defensive fumbles in one game. Woodson also appeared in his 250th career regular season game, which is the most of any active defensive player and is tied with former Raiders' kicker Shane Lechler for the fourth among all active players in the league.
As the game came to an end with us blowing our lead for a 34-20 loss, I sat in my seat and waited for the line to exit the coliseum to shorten. At that moment I recalled a date that is forever stuck in my memory: April 18, 1998. I was 4-years-old. I remember sitting down on the couch with my fingers wrapped around the handles of my pink sippy cup next to my dad and older brother. I was a tad bit confused of why they were cheering so loudly and high fiving each other.
There's three reasons why I remember this day so clearly. One, my mom took a picture of the three of us sitting on the couch geared up in Raiders' attire. Two, my mom loves to pull out the picture from the family photo albums to laugh at how I had an "annoyed-with-the-world" facial expression. Three, and the most important reason why, it was the day of the 1998 NFL Draft where Woodson was drafted as the fourth overall pick by the Raiders.
So why is all of this relevant? This is pretty much when I started to follow Woodson's career.
I've seen him improve over the years, and seen him become a leader for our defense. It's football plays such as Woodson's two interceptions off Manning in week five of this season where he made NFL history that make me love football and Woodson even more. I witnessed, for the first time in NFL history, a 39-year-old defensive back intercept a 39-year-old quarterback. If you sit down and think about it, it's pretty insane that it took Woodson 18 years to read Manning's moves to finally pick him off.
Even though Sunday's loss left a bitter taste in my mouth because we completely blew any chance we had of making a playoff run, I witnessed Woodson add another accomplishment to his Hall of Fame career.
Woodson has truly committed to one of the Raiders' slogans, "Commitment to Excellence," that not many players who have worn the Silver and Black uniform have done. His passion and commitment to the Raiders' organization is a big reason why I respect and love him so much. Thanks Mr. Charles Woodson for everything you have done for the Raiders' organization. You will always be a part of the Raider Nation until you decide to leave the game, and you will always remain one of my favorite players of all-time.
Leave a Comment