New Students: The Struggle to Acclimate to SF State
After a cold San Francisco summer, San Francisco State is brought back to life at the end of August. Another semester begins as the campus welcomes a new set of faces. As many students rush from one building to another, using their wonted shortcuts to get to their common classrooms, some find themselves in unfamiliar territory. These new students face a new academic standard with new peers and new surroundings. Some settle in quickly while others never gain traction in the flurry of SF State and San Francisco.
SF State eagerly welcomes its new students, but the problems a new student encounters in a new school, and city, are overlooked by the administration and the students themselves.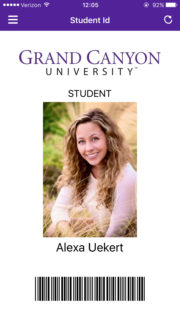 Alexa Uekert started her freshman year in the fall of 2014. At the ripe age of eighteen, she moved from her home in Chino Hills, a small city found in San Bernardino County, to the 14 floor of the nearly overwhelming Towers at Centennial Square. Her excitement did not radiate like the other freshmen joining her. She toured a few schools during her spring break of her senior year of high school, but quickly had an aversion to SF State once she saw it in person.
"I started crying," shared Uekert, laughing at her reaction to her first university.
"It wasn't what I expected, but it was the only California school I got into."
She already had a game plan in mind for her college career: move away to a school that she loved and graduate within four years.
CollegeBoard reported that from 2008 to 2011 only twelve percent of students graduated with a bachelor's degree within four years. For Uekert, these statistics were not helping her plan become a reality.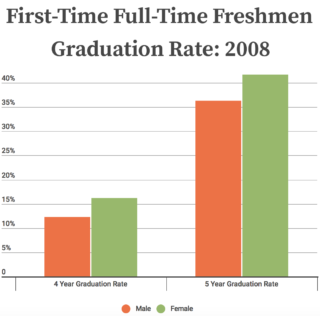 Graphic by Kiana Fillius, via Infogram.com
Her experience at SF State's orientation did not help calm her nerves either, although that is one of the goals for the event.
"I went to the orientation and was stressed about getting the schedule together. My friend Jake was there and I told him 'I can't do this. I'm going to have a panic attack,'" Uekert remembers.
With the help of her friend and another freshman she met at orientation, she started to relax and finish the taxing event on a happier note, although the feeling of uneasiness still lingered.
During her first semester at SF State, it became harder and harder to ignore her lack of a strong mental state. Laurene Domínguez, a clinical counselor at SF State's Counseling and Psychological Center, encounters many students that struggle with transition to college life. The biggest issues she comes across in her office is anxiety and depression. She explained that the severity of these issues depend on how prepared people are when they start their college career. Without a solid support system, students find themselves struggling to balance their personal lives and their academics.
"It is hard to separate yourself from what's going on and it can affect your ability to study," Domínguez explains.
While her mental state weakened, Uekert's disdain for the school grew stronger. She went into her first semester with an undeclared major, hoping she would eventually be accepted into the impacted nursing program. Her hopes were not high because of the small acceptance rate into the program, initiating a fear that she would not graduate in four years.
In high school, she was heavily active in school events and loved to show school spirit, but once at SF State she struggled to come by that type of atmosphere. She treasured dancing, but was unable to find a dancing team on campus, which pushed her to minor in dance so she would not lose touch with the art she treasured.
Half way through her first semester she visited her boyfriend at his school, Grand Canyon University in Phoenix, Arizona, and immediately felt at ease.
"It was my ideal picture of college. The people didn't seem as warm and welcoming at SF State as they did here," Uekert says.
During her short visit, she experienced the school spirit she sought and found a dance team that reached her expectations. She felt that Grand Canyon University was where she was supposed to be and quickly began to plan her next three and half years at GCU. As the fall semester of 2014 ended, so did Uekert's relationship with SF State. She moved back home and never returned to the busy campus.
Even though she was relieved to leave school, she went home with her head held low.
"I went through a really hard time when I went home," shared Uekert.
"I was disappointed in myself."
She spent her second semester of freshman year taking online classes through GCU and taking her mother to appointments for chemotherapy.
Three months later, Teresa Hernandez entered the SF State campus to begin her freshman year for the fall 2015 semester. After moving from wine and barbecue rich Santa Maria, California, the university's environment overwhelmed eighteen-year-old Hernandez.
"I did not know what to expect and I had trouble making friends during my freshmen year," Hernandez says.
Unlike her, Hernandez's roommate attended SF State with her two best friends, causing Hernandez to feel lonelier.
Majoring in business, she struggled through her freshman year, but continued to push through with help of her family.
"I probably wouldn't be here without my family's support," Hernandez says, who kept in constant contact with her family during her first year at SF State.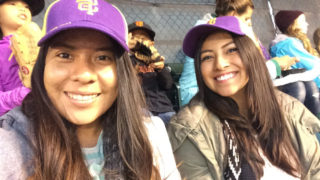 Teresa Hernandez (Right), with her friend Liliana Chavez
As her sophomore year rolled around, she finally found a sense of belonging in her new sorority. Phi Gamma Chi introduced her to a group of girls that quickly became her best friends and helped her grow more comfortable with the school. While Hernandez struggled with the campus, she never had any complaints about the city. San Francisco made it easier for her to make friends and invite people to different places for a fun day or night.
Hernandez still attends SF State, finally enjoying her life on and off campus. The third-year considers the sisters in her sorority as her second family. Looking back on her freshmen year, she wishes SF State offered a few more welcome days that were not as intimidating as the ones they hold.
Now twenty-one-years-old, Uekert is excited to graduate from GCU in the spring of next year, allowing her to stay on schedule with her four-year-plan.
"I still love the city." shared Uekert, explaining that San Francisco itself was not a reason she left.
Like Hernandez, she wishes SF State would offer ways for students who do not live in San Francisco to get connected on campus because that was her largest problem while she was there.
San Francisco solaced Uekert and Hernandez, but it did not affect every student in that way. The city is a distraction, causing some students to lose their academic focus. Jason Jacobson, the director of undergraduate advising center, calls San Francisco a double-edged sword.
"SF is an amazing city with a lot to do. It is really exciting and can pull students from their studies," Jacobson explains.
Although he understands the distractions of the city, he also understands that the city offers several opportunities for students to supplement their academic learning. He urges students to find the balance of fun and responsibility through the help of resources available on SF State's campus.
A feeling of disconnect can lead to loneliness for new students, which can also lead to more serious issues. While mental health plays a large role in a student's decision to leave, struggling with the fast pace of college can discourage students from moving forward with their academics.
If SF State students are struggling with their mental health, they can reach out to the Counseling and Psychological Services in room 208 of the Student Services Building. Students who are facing difficulties with their studies can seek help at the Undergraduate Advising Center in room 211 of the Administration building.