Queer People of Color Makes its Way Back to SF State
More than a decade after it was first formed, an advocacy group for queer people of color is making its return to San Francisco State University.


The aptly named Queer People of Color, or QPOC, began in 2005 as a club funded by Associated Students. According to future active member TreVaughn Roach-Carter, it is "an advocacy group that would provide a safe community for students of all genders, sexual ties, and identities, as well as working to address issues affecting queer people of color."
Today, Roach-Carter wants to revive the defunct organization.
"I think we need this organization because both people of color and the queer community are marginalized groups," Roach-Carter says. "But, it's also very common for queer people of color to feel alienated in queer spaces and also feel like outsiders in the POC community."

He hopes that QPOC will be able to return to SF State as soon as the fall semester of this year, or around spring of next year. Roach-Carter explains that the current goal of QPOC is to be officially recognized on campus.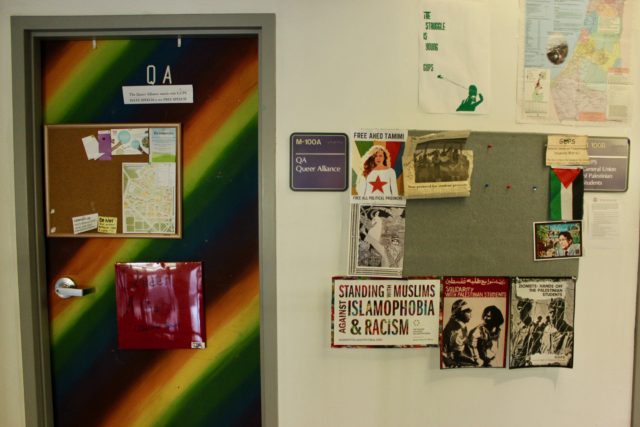 "Queer people of color experience life differently than white queer folks," Queer & Trans Resource Center Director Quinn Solis says. "They live in the intersection of race, gender, and sexuality."
The return of QPOC sheds light on the normally white-centered LGBTQ movement in America.

Often, there are personal struggles within the LGBTQ community can be overlooked. In a way, it rings back to the early days of feminism, when white women were pretty much the only voices that were heard within that movement. Since the beginning of the LGBTQ movement, queer people of color have not been represented as equally as white voices within the community.

It wasn't until 2017 when the iconic rainbow flag—first designed by Gilbert Baker in 1978—was given a black and brown stripe to represent LGBTQ individuals of color. This is just one small step in giving everyone within the queer community an equal voice. This new flag design can be seen hanging in front of the QTRC in the Caesar Chavez building.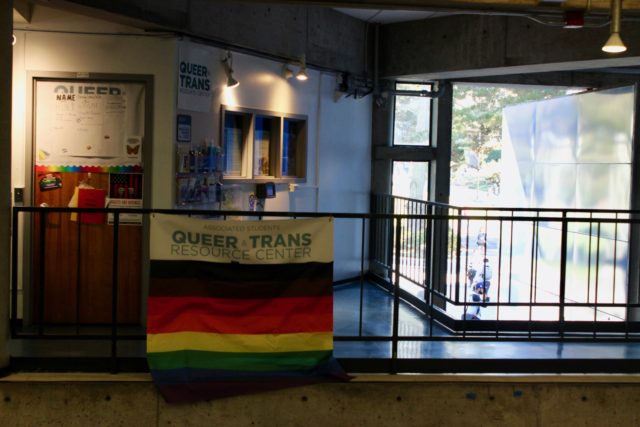 Solis says that the QTRC gets a lot of students who come in to ask if there are resources for queer people of color.
"Most programs in Queer Alliance and QTRC are QPOC-focused," Solis says. "SFSU has the first and only college of ethnic studies. So it makes sense that we would continue to create these spaces for queer people outside of that college."

"Currently, the institution does not have any programs for queer people through university money," Solis says. "The QTRC and QA are part of the Associated Students. AS is a student driven program that collects money from student tuition to fund various programs on SF State."

Milan Barranco, a current member of Queer Alliance at SF State, opens up about her struggle as a queer person of color.

"I feel like I get discriminated more in my community," Barranco says. She shifts a bit in her seat. "Being a latino/black queer person, I face more discrimination than a white queer person would. There's systematic discrimination, police brutality, and I am also a woman."
Barranco believes that it is extremely important to recognize the minorities within the minority. She is one of the many students who stand at the intersection of discrimination and disadvantage. Even though there are many queer groups currently on campus, they still are not fully representative..

Ashesh Arora is another student who sees the need of more spaces for people of color. He was born and raised in Phagwara, a small town in northern India in the state of Punjab. He moved to San Francisco late last year.
"Queer identities are vast and community building is important, especially today," says Arora. He says that he was able to finally be proud of his sexuality once came to the United States.

"It was relieving," Arora says, "But there was still something missing. I saw the dominance of white queers in the community. I personally needed a place where I could talk to people who understood what it meant to be a person of color, and when I talked to people, they have been looking for a similar thing too."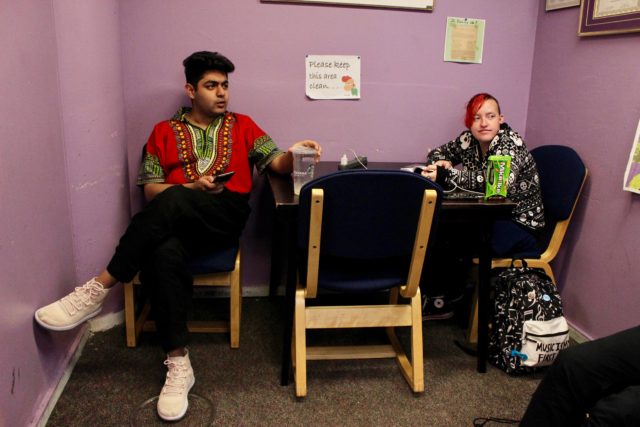 Arora credits QTRC Assistant Director Vanessa Hamill as the person who has been most instrumental in reviving QPOC. "Vanessa Hamill thought of it, and is very passionate about it."
Hamill says that QPOC was just one of the many groups that came about after Queer Alliance was founded in 1969. "Members of the Queer Alliance felt like there was no queer spaces for people of color on campus, and so they decided to be that," says Hamill.
In their past iteration, QPOC hosted several events designed to raise awareness on campus. These included variety shows, game nights, a research symposium, a skate-a-thon, and even a speed dating event.
Historically, QPOC and QA operated from the same room. If all goes according to plan, that will be the case again, with the two groups sharing a space on the second floor of the Caesar Chavez Student Center.
"When the people who started QPOC graduated, there weren't enough people around to support the organization," Hamill says. "It went from being an organization, to being a support group. People didn't know it existed anymore, and so it eventually fizzled out."

The return of QPOC came about because of growing demand on campus.
"QA put up a poster in their room which stated, 'what do you want from QA?'" Hamill says. "At that time, people wrote that they were looking for poc spaces. This was one of the voices that they felt was unheard at the time."