News updates: Some stories you may have missed while in the midst of a global pandemic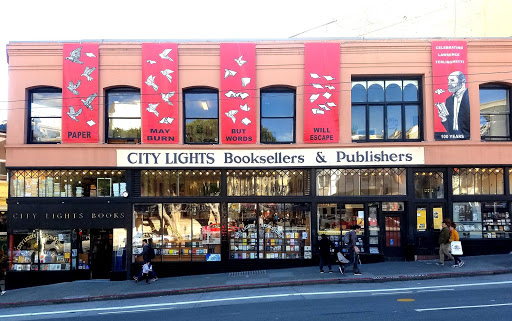 Story by Andrea Williams
April 24, 2020
Although it may feel like time has stopped and COVID-19 is the only thing on anyone's mind, the world still goes on turning. "Normal" life is drastically changing as millions of people cannot work and stay at home. Reading the news has almost become synonymous with checking COVID-19 case statistics and graphs and daily press conference updates. 
It is easy to get overwhelmed, but it is important that we try to stay calm, informed and supportive of each other during these times. Believe it or not, there are things happening in the world outside of coronavirus coverage. Here are five important stories that may have gotten lost in the shuffle these last few weeks. 
1) 2020 Census – Have You Been Counted?
Who cares about the census, it doesn't really matter, right? Actually, the census is a vital tool for giving lawmakers and business owners an understanding of what American communities look like and need. 
Data from the census determines where hundreds of billions in federal funding will be allocated and used to impact our communities in the coming decade. This funding goes to schools, public transportation services, hospitals, school lunch programs, SNAP, grants for community mental health services and much, much more. The data is also used to redraw congressional and state legislative districts to ensure that each state and district has the right number of elected representatives. Collecting census data began in mid-March and continues online even in the midst of COVID-19 closures. 
The national census count only happens once every 10 years, and not getting an accurate count severely impacts communities. Minority communities historically have been and continue to be undercounted. Some indigenous communities are so isolated that there are issues in reaching them. Many other minority and immigrant communities don't trust the government and chose not to participate in the census out of fear. Other groups, like people of Middle Eastern or North African descent, don't have their own box and are forced to mark themselves as "white" or "other" — which doesn't accurately portray their community or their experiences.  But with that being said, it is important to try and get more accurate census data in order to better represent our communities and more fairly allocate resources. To learn more about how inaccurate census data disproportionately affects minority and indigenous communities listen to this short podcast by Al Jazeera. 
It is important to remember that census data is protected by law and cannot be used against anyone by the FBI, CIA or ICE. 
Being counted matters.  Click here  to learn more about the 2020 census and to respond, if you haven't already. 
2) City Lights Bookstore Temporarily Saved by GoFundMe
San Francisco's iconic 67-year-old bookstore and publishing house, City Lights, is safe from closing their doors permanently after raising almost $500,000 after the Chief Executive created a GoFundMe and announced a cry for help as the business struggled during COVID-19 closures.
The generous outpour of support from the community was a welcomed surprise to City Lights, generating almost half a million dollars in a single weekend. Although half a million dollars is a lot of money, it has merely bought City Lights some time to plan for the future since there are no plans of reopening and generating income anytime soon.
City Lights is a literary landmark in this city for having significant importance to the Beat Generation. Throughout the years they have held countless events and readings and have been a staple to the North Beach neighborhood for decades. Unfortunately, City Lights is not the only local business struggling and on the verge of closing due to COVID-19 restrictions. To learn more about this local fundraising victory, read these articles from SF Gate rom The Guardian. 
3) Locust Invasion Ravages East Africa and South Asia 
Massive swarms of locust are wreaking havoc in East Africa, threatening livelihoods and widespread food supply shortages. Locust migrations and swarms are regular occurrences, however, swarms of this size and magnitude have not been seen in decades. According to Al Jazeera, coronavirus travel and flight restrictions are disrupting and slowing the ongoing effort to stop these swarms.
Swarms can be the size of major cities, one square kilometer can contain at least 40 million adult locust. They are also very hungry and not very picky eaters. Desert locusts will eat any type of vegetation and consume approximately the same amount of food as 35,000 humans in a single day. These swarms and the inability to control them are threatening millions of people who face hunger and loss of income. To see footage and learn more about the current locust crisis facing East Africa and South Asia, watch this video from DW News and look at these photos from BBC.
4) Two Thousand Israeli's Gather in Protest — Six-Feet Apart 
In response to what some view as anti-democratic actions by Israeli Prime Minister Benjamin Netanyahu, thousands of Israeli's in face masks stood six-feet apart from each other while protesting in Tel Aviv on April 19. 
The protest's movement "Black Flag" started gaining popularity in March when Netanyahu passed anti-democratic policies, including allowing Shin Bet, Israel's controversial top secret internal security service, to track the cell phones of all citizens in the name of fighting COVID-19. 
Shin Bet already has a sophisticated surveillance system and technology which they use mostly in secret and up until now only on Palestinians in occupied zones. Now they can use these surveillance practices on Israeli citizens to rank them on their likelihood of contracting the illness and even text them personally to tell them to stay home. Somehow Netanyahu approved this policy without the parliament's approval. During the same week, Netanyahu's Justice Minister also postponed the prime minister's criminal trial on bribery and corruption charges that were scheduled to start last month.  
Netanyahu also approved prison sentences for people who break isolation orders and is allowing police to use "reasonable force" to break up gatherings of more than 10 people. Some fear the government will not forfeit this power once the pandemic ends.
To see pictures of and learn more about the protest, read this article from Haaretz. To learn more about Netanyahu's controversial policies and the citizen surveillance, read this article from The  New York Times or watch this video from Al Jazeera. 
5) Are Small Businesses Getting Cheated Out of Bail-Out Loans?
The Paycheck Protection Program is a $350 Billion fund specifically made to give loans to small businesses with less than 500 employees and were required to spend a portion of the funds on wages for workers. However, large hotel and restaurant chains are now qualifying for these loans and are requesting to spend less of it on their workers. 
According to an article from Politico, there is continual emerging evidence that many large hotel and restaurant chains that made millions and even billions in revenue last year were able to tap into the first round of potentially forgivable loans meant for the smallest and most vulnerable businesses. 
This is a complex and ongoing issue, decisions are being made and these loans are affecting businesses as we speak. To learn more, read this Orlando Sentinel article. Stay updated on this topic by checking in with your favorite local businesses and keeping an ear out for the Paycheck Protection Program (PPP) in the news.