Letter From the Editor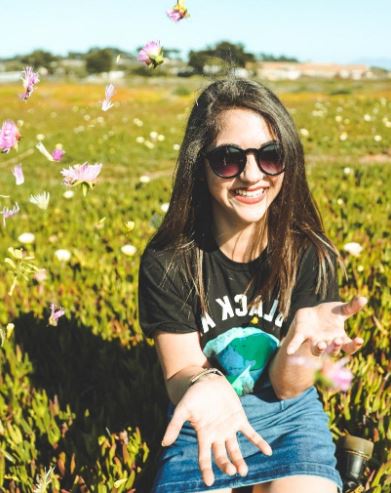 Amy Bigelow
March 18, 2020
Springtime is just around the corner, and in the Bay Area we've had to bid Karl the Fog a warm farewell. Sunnier days and budding flowers are now a welcome change around campus, making it tempting to skip class, but alas, the Xpress staff have been busy working hard on this second edition. Writers have been out in the field and around beehives to report the stories you are about to read — from the bee decline to service dogs, cultural erasure to female body image. 
Our eyes have glazed over computer screens, double- and triple-checking drafts. We have relentlessly teased our photo editor for the one job he has — please don't quit Will, you deserve another gold star. And my art director and I have thoroughly enjoyed picking out every font featured in this issue. 
I've had fun bringing this magazine to fruition with the Xpress staff. Amid inhaling over 40 LemonMint Ricola cough drops, I'd gladly sit in another field again and have flowers repeatedly thrown in my face to get the sequence you see above. 
It is with my deepest pride and greatest pleasure to present our second issue of Xpress Magazine for spring 2020!