Sunset Youth Services provides stability for San Francisco youth
Dawn and Ron Stueckle set out to make a difference in the lives of youths in San Francisco when they founded Sunset Youth Services in 1992. Youth programs are beneficial for kids who've grown up in less fortunate environments and this establishment provides a safe space for these kids to learn and grow in a supportive community.
SYS is a multifaceted program that specializes in serving youth with juvenile records through digital arts, workforce development, restorative justice, family support and healing arts programs. The goal of the organization is to give their clients the tools to navigate the legal system and enhance their quality of life.
"
I think it comes out of this realization and our belief that kids are in desperate need of connection and not just correction.
— Melissa Laureta
Fego Navarro, the center's creative lead, described SYS as a therapeutic space. Clients are able to open up about the personal challenges they're experiencing and channel them into music. Navarro's first glimpse into the work at SYS was with a 14-year-old involved with digital arts. His lyrics described the harsh realities of being surrounded by gunfire, but also that he'd soon be a father. Navarro then realized his work at the center would go well beyond the confines of music.
"It's not just about the music. They might be actually in a situation where they need support," Navarro said.
Music can also be used as therapy. Verbal expression helps to improve socialization skills, mental health and uplift attitudes. "[…] This program helps them wrestle with themes of identity, equity, justice, healing, love of themselves, of their community, of their family […]," said Melissa Laureta, who oversees development and communications at SYS.
The founders of SYS placed the facility in the Sunset because the territory was seen as void of turf wars and gang activity. The staff encourage and enforce rules that don't allow gun talk, or gang-related topics in lyrics.
Justice services at SYS provides support for kids involved with the law and/or need assistance obtaining legal documentation. Natalie Rodrigez, Transitional Age Youth Case Manager, does just that.
Rodrigez said it's not a good idea to lock our youth up. She explained that she thinks juvenile hall traumatizes and impacts their future negatively.
"Sometimes a kid is out on the streets because maybe things at home aren't the best […]," said Rodrigez. 
Rodriguez has found that communication is one way to gain insight about the struggles youth at the center face. By allowing youth to open up about personal challenges, Rodrigez and the staff at SYS are better equipped to help their situation.
"And so our strategies foster relations, like deep relationships, so that all of our kids experience trust, value and security." Laureta said. "And that in and of itself empowers them to claim dignity for themselves. They can practice social skills, develop resilience and then thrive." 
It's common for kids who show higher risk factors to run into trouble with the law. Whether they find themselves in unsafe home environments, or have a history of family abuse, the staff at SYS are there to help. External circumstances, such as domestic violence or child abuse, are factors for why kids are sent to prison at a young age. SYS made it a commitment to pay attention to the details of youth's lives in order to help them become more resilient.
"Yeah, we don't treat our youth as clients. We don't even call them that. […] I always say my youth, or our youth, and a lot of people think that they're young kids," Rodrigez said.
Oftentimes youth programs accommodate those in early adolescence, or those under 14, all the way up to early adulthood ages of 18-24. Although this is the targeted demographic for SYS, they "never say no to anyone," according to Laureta. Sunset Youth Services is proud to claim that they stay in touch with their members for life. Even after their youth have grown and have had families, SYS remains a resource to those in need.
"Because when we say 'we're in relationship' and when we say 'relationships heal', […] we mean it," Laureta said.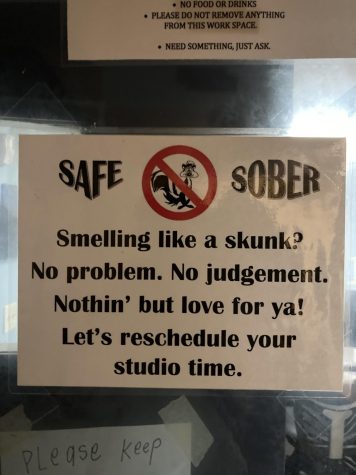 SYS received a grant from Lucasfilm in 2001, which helped start the digital arts program.Youth are attracted to digital arts because of the program's resources to record and make music videos. The digital arts program also provides resources to learn songwriting, music production, audio engineering, photography and videography. SYS even started their own official music label, Upstar Records, in 2010.
"I think it comes out of this realization and our belief that kids are in desperate need of connection and not just correction," Laureta said.
Leave a Comment
About the Contributors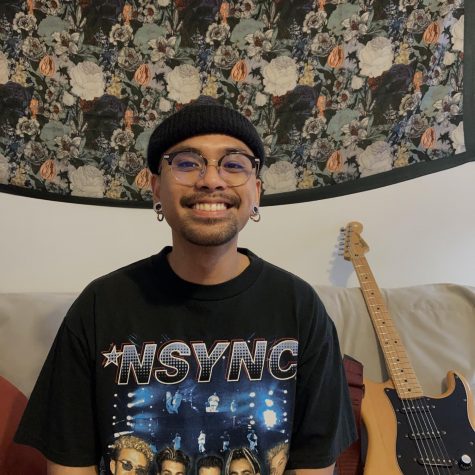 Christian Cabang, Multimedia Editor
Christian Cabang is a print and online journalism student at San Francisco State University. He's a former writer and music curator for an online music...