Thrift Culture: the wave of thrifting and reselling
Thrifting has always been a part of our lives. Generations before us have had the concept of "thrifting" but with the help of Generation Z, thrifting has become more common than ever before and has evolved into more than just a mom & pop shop or Goodwill. 
According to the Association of Resale Professionals, "About 16 – 18% of Americans will shop at a thrift store during a given year. For consignment/resale shops, it's about 12 – 15% … consider that during the same time frame; 11.4% of Americans shop in factory outlet malls, 19.6% in apparel stores and 21.3% in major department stores," 
Retail shops that buy, sell, trade, and resell high-end fashion, such as Buffalo Exchange, have become the go-to spots where people can find rare gems at a low cost. 
The pandemic's economic effect has left people without employment, just last month the U.S. Bureau of Labor Statistics reported that 10.7 million Americans have been unemployed due to the pandemic which makes thrifting an affordable way to shop. 
"You really don't have to sacrifice style for your budget, especially somewhere like Buffalo Exchange where you can find so many great sales in one place and I also think people just find it fun … it's the thrill of the hunt," said Buffalo Exchange Marketing Associate Manager, Jessica Pruitt.
Oftentimes when one shops, the biggest concern is budget and whether the item of clothing is really worth the price. 
"It's also kind of thrifting, but it's a little bit different because we hand select and pay customers for all of our inventory so it's a lot more curated. Then, it's [Buffalo Exchange] a little bit more expensive than say your traditional thrift store but still incredibly affordable, especially if you're comparing it to traditional retail prices," said Pruitt.
Due to the Stay-At-Home orders many have found free time to sort through their closets and change their style. Emptying out one's closet to donate or resell is not only beneficial for the environment but reselling those old blue Levis jeans might end up leading you toward a large profit or store credit.
"Thrift shopping will only continue to become more popular as people become more aware of sustainability in terms of the fashion industry," said Pruitt. "With the pandemic, and things like that, people are budget conscious so that always kind of brings people back to secondhand shopping. I think now that people have seen the value of it and seeing how great it is, it's become more accessible," said Pruitt. 
Buying "second hand" clothing instead of purchasing something new, creates less of a supply and demand for big fast fashion retail companies. Fast fashion is when a company mass produces a fashion product quickly and makes it affordable for consumers, while keeping the production costs low. 
"I think Gen Z for one is more aware of their impact on the world around them and on the environment and they want to make sustainable choices," said Pruitt. 
One of the pros of thrifting, alongside budget, is sustainability. 
"You're recycling clothing instead of buying brand new and contributing to environmental pollution that way," said Pruitt. Donating or reselling unwanted clothes to thrift stores helps keep clothing out of landfills. 
Out of the continued popularity of resale shops, the concept of pop-up shops (a temporary location designed to market products) has also emerged as a way for people to open their own temporary thrift store. 
According to the National Association of Resale and Thrift Shops, "As consumer interest in resale increases, more and more people are opting to open their own resale shops—resulting in an industry growth of approximately 7% a year."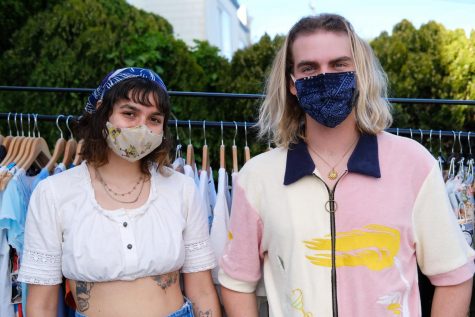 Bradley Kearsley and Klarissa Jennings are co-founders of Dream Vintage, a hand-selected vintage clothing pop-up shop held every Sunday – that isn't raining – at the Sunset Mercantile located in the Sunset District. As roommates, Kearsley and Jennings started their business while in quarantine; bonding over their passion for thrifting and using this outlet as a form of self-expression to promote second hand shopping with sustainability in mind. 
"Thrifting is going to be somewhere where you can go, that you get secondhand clothing, that's not only a good price but also something that can be continuously worn through different styles," said Jennings. "Like somebody older, years ago was able to keep it in style, then why can't we redo it." 
Keeping an open mind while thrift shopping is important as one can never know what they will find. Some of the best finds are the ones that are least expected. Mindfulness always opens the door to a fun retail experience. 
"I didn't know you could like, be fashionable and dress well without spending a lot of money before I got into thrifting," said Kearsley. "Thrifting is just a form of sustainable fashion…but at a thrift store, you can find a shirt that's been around for 40 years, it's gonna last that much longer." 
The selections that thrift stores offer can be endless with one-of-a-kind items that aren't found anywhere else ranging in different styles from egirl to hipster and hippie to urban, and different eras from 60's to 80's and 90's to contemporary.
As Pruitt declared, "You might have to sort through a lot of stuff to find the gems."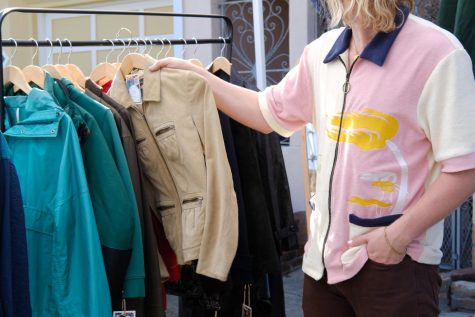 Jennings described thrifting as a way to connect with her own desired fashion from different eras. "For myself it's 70's style, that's where I'm aiming towards right now and there's just things that you can't buy in this day and age, that's made good, and they really like being able to capture exactly what you're looking for," said Jennings.  
San Francisco State University business student, Dillion Eng, 22, started thrifting eight years ago in high school and doesn't plan on stopping anytime soon. 
"I think in the next few years it will definitely grow more popular. I've been thrifting since my freshman year of high school and I'm a senior in college now, but now everyone's really been loving it," said Eng. "I would rather go thrifting with some friends rather than spend $50 on a new piece."
Generation Z's substantial use of social media platforms like Instagram, TikTok, Depop and Facebook have influenced their fashion beliefs and become a vital staple in our society. From the look of things, thrifting won't be dying out anytime soon.  
According to Jennings, "I don't think that the want and the need is ever going to die out."
Leave a Comment
About the Contributors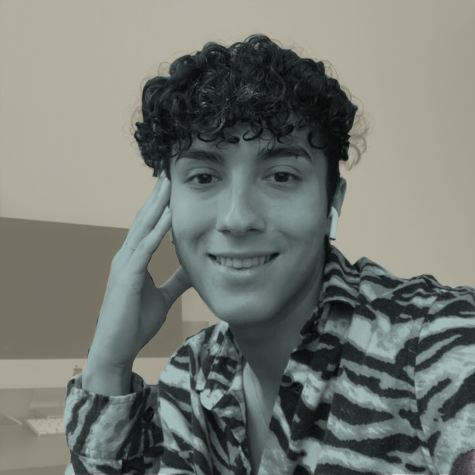 Justin Garcia, Social Media Editor
Justin Garcia (he/him) is a senior at SF State and serves as the social media editor for Xpress Magazine. His interests are fashion and music and he is...