The thin line between appreciation and appropriation in fashion: Where does it lie?
Three designers give their insights into the issue of appropriation.
When it comes to fashion, a designer can make a variety of pieces, while basing the collection on a number of things. Some like to make trendy collections, some choose to do avant garde while others tend to make their collections based mainly on personal beliefs and culture.
Freelance designers come from everywhere and although some of them never reach Rick Owens or Alexander Mcqueen status, the smaller designers stay true to their roots by designing with cultural experiences and identities. 
25-year-old Diego Rivera from Miami graduated from the Academy of Arts in San Francisco last year and revealed that during his time in school, he realized that every other design student was chasing the same dream and falling under the same design aesthetic. To separate himself from other designers, he decided to use his cultural roots as inspiration.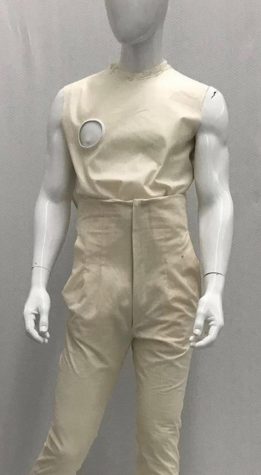 Fashion schools tend to have strict guidelines that hold their design students to make certain silhouettes to satisfy mainstream fashion. 
"I realized that my culture and my background was more interesting to explore than that of a Mcqueen or a Galliano silhouette." said Rivera. "I think the Latino culture is so underrepresented especially in fashion that it would be dumb of me to not push that and put that on the forefront." 
Rivera gained a lot of inspiration from his parents' home country of El Salvador; a nation full of culture from music, art, fashion and in this case, vehicles too. Rivera rides the bus when he visits El Salvador, and each bus is decorated by the designated driver. Most of the time, the buses are decorated with cultural symbolism from Latin culture. It may seem odd to take inspiration from vehicles, but Rivera pays close attention to detail. He finds himself looking at the shape and color of the bus, and the people riding it serve as a certain creative aesthetic to create a garment. 
"It's awesome because each bus driver decorates it like their own style so each bus is super different and unique and they got lights and huge speakers blasting cumbia through the streets. and ever since I was little, I was enamored with these busses because they were so cool," said Rivera. "They used to have prints of like bugs bunny and pink panther, so yeah I took that as one of the inspirations for the usage of foilers and I thought translating that into clothing would be the best." 
Cultural authenticity and diversity is important for Rivera as a designer of color and explains how big fashion houses sometimes fail to include people of color in their design teams and runways.
"I think it is more important to be an authentic diversity I feel like a lot of design houses are the whole, 'oh yeah we're gonna cast the all Black and Latino and Asian and people of color models' but then their design team is all white people so it's almost as if its a trend to like cast people of color but then hire white people and eurocentric people." said Rivera. 
In Paris, Haliun Zhou, is a fashion designer currently working as a dressmaker. Originally from China and also an alumni of the Academy of Arts in San Francisco, Zhou understands the importance of culture in fashion. During her time as a student, she was able to incorporate her own culture and showcase it as a very unique senior thesis collection.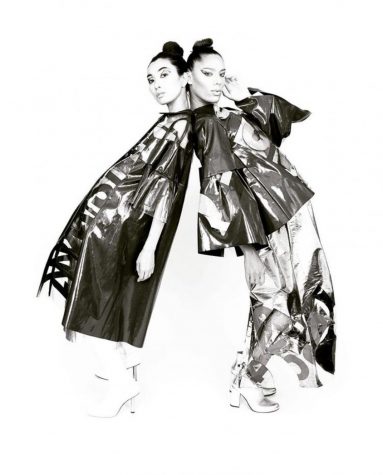 "I think my culture and my background is actually in my blood and when I am designing it catches my eye because you are familiar with your own culture and then you just want to bring something to it," said Zhou. 
Zhou further explains how big fashion houses should shy away from stealing cultural designs and prints, and if so, the designer or brand should credit the country of inspiration. To go even further, some Western designers have tried to incorporate Chinese sewing techniques in their work. She believes that a designer or brand should understand a culture before taking on any idea in a collection.
"I see these big designers using that technique in their own designs and although it's handmade and it is very beautiful, it lacks something," said Zhou.
Many designers do make collections with intention to salute a culture, but sometimes it is executed in a way that can cause controversial headlines. For example, the use of dragons and Asian letterings can be found in many collections. It appears as a trend for a certain season, and then carries on to the next.
"It's better to collaborate with a good Chinese designer who has a good taste in Chinese culture," said Zhou. "Nowadays everything is global before some western designers take some inspiration from eastern culture … You know the designer has a western background he or she will take that inspiration and then express it in their way, but if they use the same designs in collections to China or to Korea or to Japan it will cause some problems if they do not use it wisely."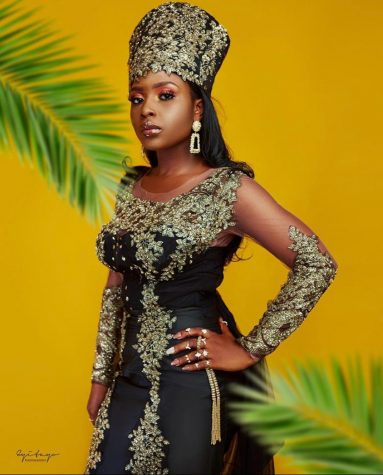 In Nigeria, designer Olaoluwa Adekunmi, is also finding ways to incorporate her culture into her work. Currently living in Lagos, Adekunmi works as a fashion consultant and designer, and a stylist for many musicians and models in the Lagos area. She recently started her own brand and the inspiration she pulls from her surroundings and family has led her to focus her work on using native fabrics and prints of Nigeria.
"I grew up seeing all the African styles… integrated, so I just added to my style, Nigerian. Is considered very versatile. We also have our native prints, which comes in different colors and different shades," said Adekunmi. "They're very beautiful, because they originated from different tribes. Nigeria is very rich in culture and there's so much." 
African prints and fabrics are known for their unique shapes and colors. Countries in Africa, like Nigeria, also have tribes that each carry a unique color palette and fabrics.  The use of these fabrics is very sacred in African fashion culture, according to Adekunmi. She also mentioned how many African designers don't  make the spotlight, due to African fashion being modernized to Western society. 
Like Zhou, Adekunmi believes that a designer should give credit to the culture if an idea is used. If not, it can often come off as offensive. 
"We don't see much of African print on big stages and stuff, but I think African culture and African fashion is very versatile, meaning there's so much you can do with it. Even these days African material and other stuff is being modernized, like, you can even use it to make red carpet dresses." said Adekunmi. 
View Comments(1)
About the Contributors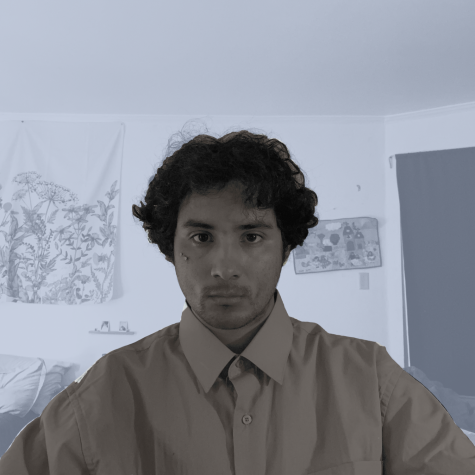 Teo Mata, Online Editor
Tèo Mata (he/him) is a graduating senior and the online editor for Xpress Magazine. He is a journalism major with a minor in race and resistance studies....