Eight places to visit in Northern California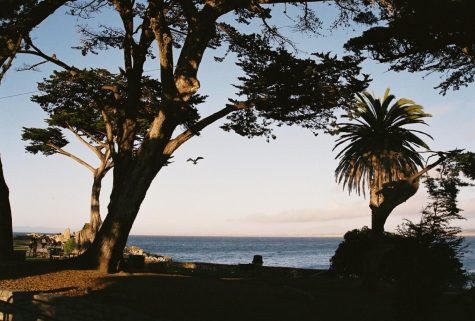 Monterey: Each year, millions of visitors from around the world visit California beaches to surf, kayak, fish, dive, or just enjoy the scenery. According to Sinauer, California borders the Pacific Ocean, which makes up almost half of the world's ocean area and is home to much of the planet's biodiversity. Just offshore, Monterey Bay Aquarium expressed that the California Current is the feeding grounds for millions of fish, mammals, and birds. On California's central coast, the waters of Monterey Bay include a two-mile-deep submarine canyon, kelp forests, and coastal estuaries.
Lake Tahoe: Lake Tahoe is the second-largest naturally occurring lake in California and sits on the border of California and Nevada. Tahoe is also the second deepest lake in the United States after Crater Lake in Oregon. On average, approximately 20 million tourists visit Tahoe each year for summertime activities on the lake as well as winter sports in the nearby mountain peaks. Temperatures range from highs in the 80s and lows in the mid-20s annually.
Big Sur (McWay Falls and Bixby Bridge): Big Sur is an 85 mile stretch of coastal land across California and is home to mostly underdeveloped serene landscapes. McWay Falls, located in Julia Pfeiffer Burns State Park within Big Sur, is an 80ft waterfall (also a tidefall during high tide) that flows into the McWay Cove along the Pacific Coast. Bixby Bridge is a 700ft long and 260ft high bridge that stretches over Bixby Creek and is one of the most photographed bridges in California. The bridge was built in 1932 and only took one year to build. Many tourists visit both locations year-round since they are easily accessible via Highway 1.
Half Dome (Yosemite): Half Dome is located within Yosemite Valley in Yosemite National Park. This iconic granite formation is 8,800ft above sea level and has access to a 14.2-mile day hike via Misty Trail that takes roughly 10-12 hours to the peak and back. Among many other trails in Yosemite, the view at the peak overlooks Yosemite Valley. Near the end of the hike closer to the peak, there are twin cables that hikers use to scramble up the back-face of Half Dome. Permits are required to take this trial.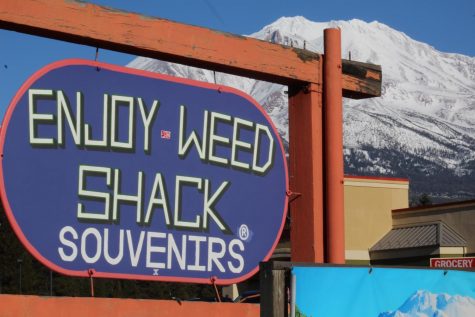 Crescent City: Crescent City is a beautiful coastal town known for its beach access, redwood hiking trails, and small-town vibes. Many visitors might not know the city has its own unique aquarium, bowling alley, museum, and places to venture along the city lines. California coastal highway 101 cuts directly through the center of town, where family-owned businesses, street artists, tsunami-themed shops, and restaurants are found. Crescent City is known for its tsunami-themed companies. Unique signs warn visitors that the town is a tsunami hazard zone which only scratches the town's history. Past tsunamis have shaped the land and this shows on the markings on the ground.
Fort Bragg: Fort Bragg is a tourist destination for its charming views of the Pacific Ocean. It has an average elevation of 85 feet above sea level and is known for its point of interest like Glass Beach and the California Western Railroad. The town was founded in 1857 before the American Civil War as a military garrison. Later in 1889 it was incorporated as a city and was named after Braxton Bragg, a U.S. Army officer who served in the Mexican-American War.
Leggett: Leggett, which was once formally known as Leggett Valley, is home to some of the largest redwood trees and according to the 2010 census the town has a population of 122 people. Its "Drive-Thru Tree Park" is a hot spot for tourism, where guest can drive their car through a 276 feet Sequoia called "Chandelier tree." The name derives from its particular limbs which look similar to a chandelier.
Navarro: Along Route 128 is the hidden town of Navarro, located about 75 miles north of Santa Rosa and within Mendocino County. It's home to the Navarro River Redwoods State Park, which covers 660 acres and is a secondary redwood forest, a woodland area which has been re-grown after a timber harvest (logging). The forest stretches about 11 miles, from the town to the Pacific Ocean.
View Comments (1)