A star on the rise in Inglewood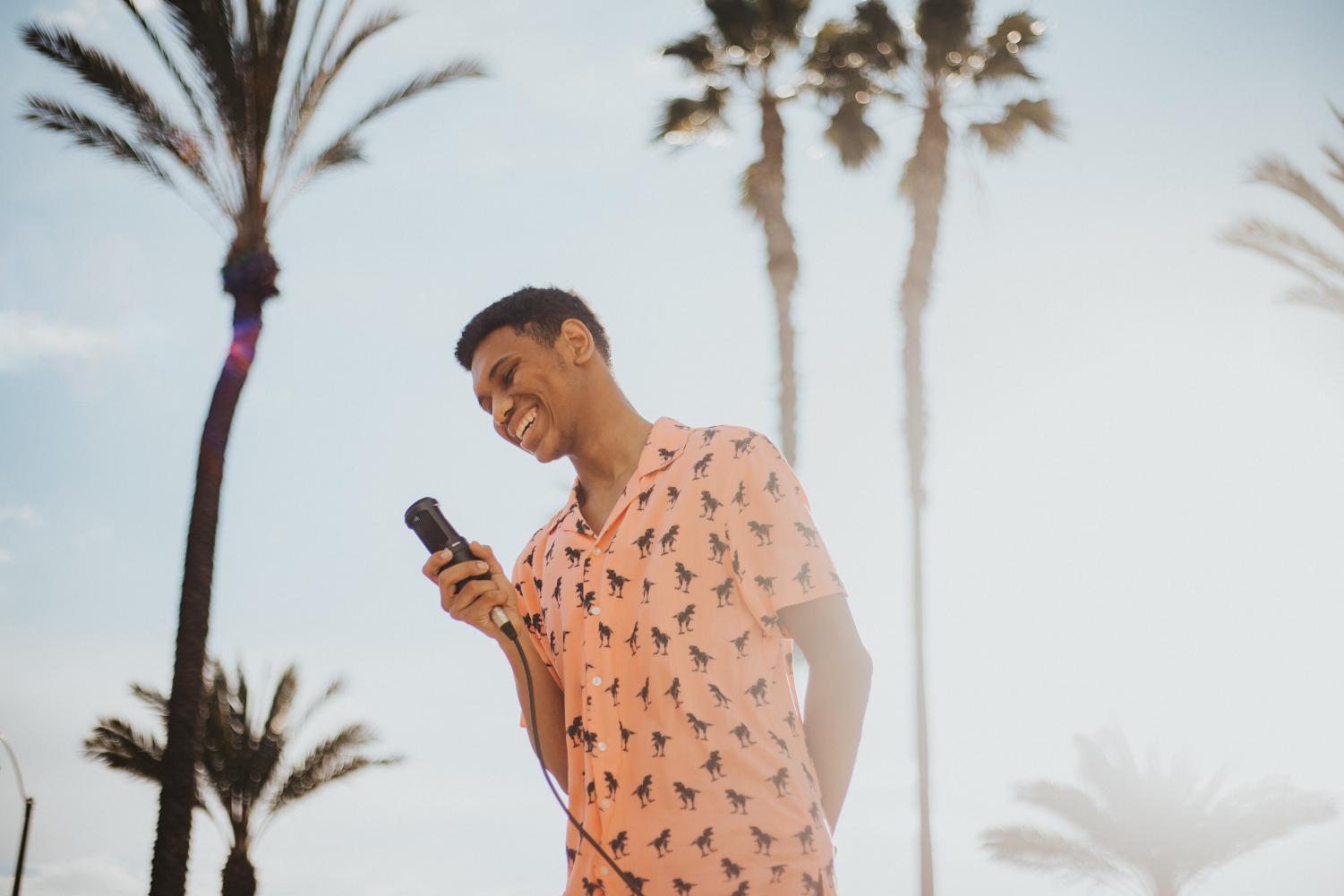 When 22-year-old Joshua Luellen was just a regular student preparing for his high school talent show, he had no idea that the performance would alter his music passion trajectory.
After rehearsing for weeks, he still felt nervous on the day of the show. Behind the curtain, Luellen described himself as anxious and jittery; he remembers peeking out and seeing a full house.
He collected himself after an encouraging talk with his friend, went out and performed "Billionaire" by Bruno Mars, calling the moment an "out of body" experience.
"The crowd started screaming. I was like, that's my fuel. That's my drug. I need that," said Lullen. "And we did great, that show is the reason people know who I am. So I will forever hold that performance near and dear to my heart."
Residing in Inglewood's highly saturated city – in the greater Los Angeles area – with emerging musicians and artists, Luellen tries to separate himself from other artists by taking local gigs.
Thanks to his breakout performance, which started as a hobby, Luellen's began making music his future career goal.
After college, Luellen worked on multiple singles including the song titled "Frozen" in 2020, "Party at T's" in 2019 – which was his most popular and the latest single, and "Attention," which was released in February of this year. His first album, "T.A.L.I.A," was released in 2017 after high school.
After numerous projects, he is still trying to find his niche and audience. Luellen is working on his second album titled 'Into the Night.'
Luellen aspires to continue his late grandfather's musical legacy and make his family name a household name.
"
The crowd started screaming. I was like, that's my fuel. That's my drug. I need that."
— Lullen
Who inspired you to make music?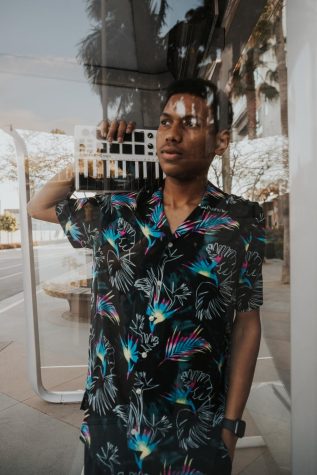 A: For the first nine years of my life, I had strict parents, and the only artist I was able to listen to was Michael Jackson. Watching his videos, listening to his music and just that confidence and swagger he brought in like his voice; It was pretty dope. When I was able to listen to other songs as I got older, I started with Drake, and then I listened to the Weekend, Childish Gambino and Charlie Puth. I mean, a lot of things sparked me to be a musician. It was a talent show, it was my love for music and storytelling and my grandfather being a musician in the past. It was just a bunch of things that made me want to pursue it. It's in my genes and it's in our family. I want to continue and amplify what he started.
What was your plan after high school?
A: I decided when I graduated [high school] that I wanted to go to school for music. But I think I was a little too immature to handle college. When I first started college, I didn't have money and my college was far, so I had to Uber. I was struggling, I would do my work but I didn't know how to balance everything. I got a job at Jamba Juice and then I worked at 'And waffles' in North Hollywood, so going back and forth was a lot. Obviously, at some point, I'm just going to blank out and not have any focus on schoolwork at all. I did feel behind for the most part because everyone already knew what to do. And all I knew was songwriting and just wanting to use my voice as an instrument. In the end, I made it. I still graduated. 
What did you do after college? Did you start working on any personal projects?
A: After college, that's when I started working on what I want to say, resurgence as an artist because anything I put out before December 2018 was mediocre. I still, to this day, hate some of the versions of songs that I did. I just wanted to build a catalog to overshadow the old one to get rid of the old records. I started with my big comeback, which is my song "Wish you were here." It was the first single off my first album, and I put it out, and everyone loved it. I was shocked.
Did this give you the confidence to make an album?
A: I wrote the album 'Good guys love lasts' throughout 2019 and a little bit of 2020. I released the first half as 'Just good guys,' and then I released the second half as part of the whole album. That's when I realized people are starting to like my music. I felt like anything was possible as long as I invested myself, which I had never done before.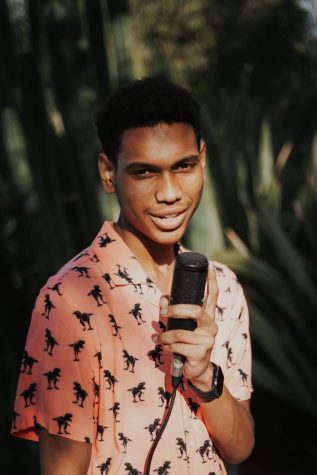 What reactions did you receive, and how did it make you feel?
A: It was the next big step in my music. It was a new era that I'm promoting, and I wanted to be so cryptic with it. I think I handled that the best way possible. Everyone was reaching for it – leading up to the release when the song came out [August 2020] – so when it came out, people bought and streamed the song. It was hitting numbers. That same day the song came out I was in Pasadena filming the music video, which came out the following week. Today, it's sitting at 1.4 thousand streams, and people love this. The only issue is marketing the song. I don't know how to get it out there to more people. I'm still trying to find out where the audience is. I'm still scrambling to find out where and how to reach them and bring them to my social presence.
What are you currently working on?
A: Right now, I'm announcing it first. I've been kind of low-key about the title for this album, but I'm currently working on my second album called 'Into the night,' which dramatizes my breakup. It starts pretty much with me being mad about the breakup. I'm angry about something. So lyrically, you're going to listen to this and think, 'Oh, you're mad about a girl?'
In what ways would you like your music to impact people?
A: I never really had inspiration like that. I want to be the voice of inspiration for a lot of kids and a lot of people in general who want to do music and put themselves out there that are not really confident enough to do it. Another friend of mine came to the studio a couple of times while I was recording this album. Just being in an actual studio made him feel inspired, after not doing music for like three, four years, just because of me taking him into the studio one day. It inspired him and made him want to do music again.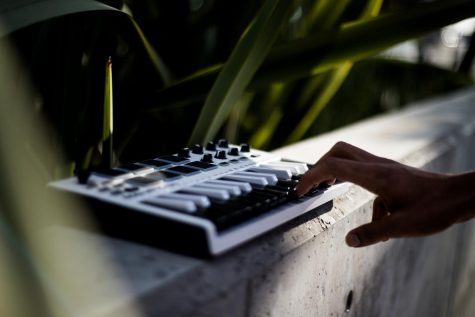 Where do you envision yourself to be in five years?
A: I see myself just beginning. Honestly, I feel like I will be hitting that mark within two, three, maybe four, or five years from now. If it happens sooner, I already have a plan outlined for everything. I want to immediately start my label and my own production company. Basically cover all bases for everyone to where my label is the Apple in the music industry. I want to give everyone a platform to show off their talents because an artist can't just walk into a record label, and I want it to be like [that] if you're going to be on my label. I want to give you a chance to apply for a job. Go through many interviews, auditions and show what you can bring to this label. What can you bring to my label that I don't already have? And that is the big goal.
View Comments (1)
About the Contributor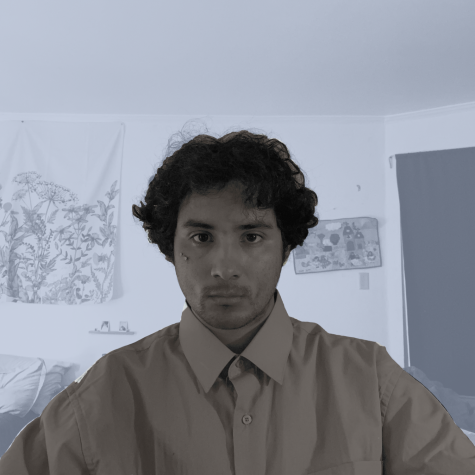 Tèo Mata, Online Editor
Tèo Mata (he/him) is a graduating senior and the online editor for Xpress Magazine. He is a journalism major with a minor in race and resistance studies....