Resurgence of vinyl records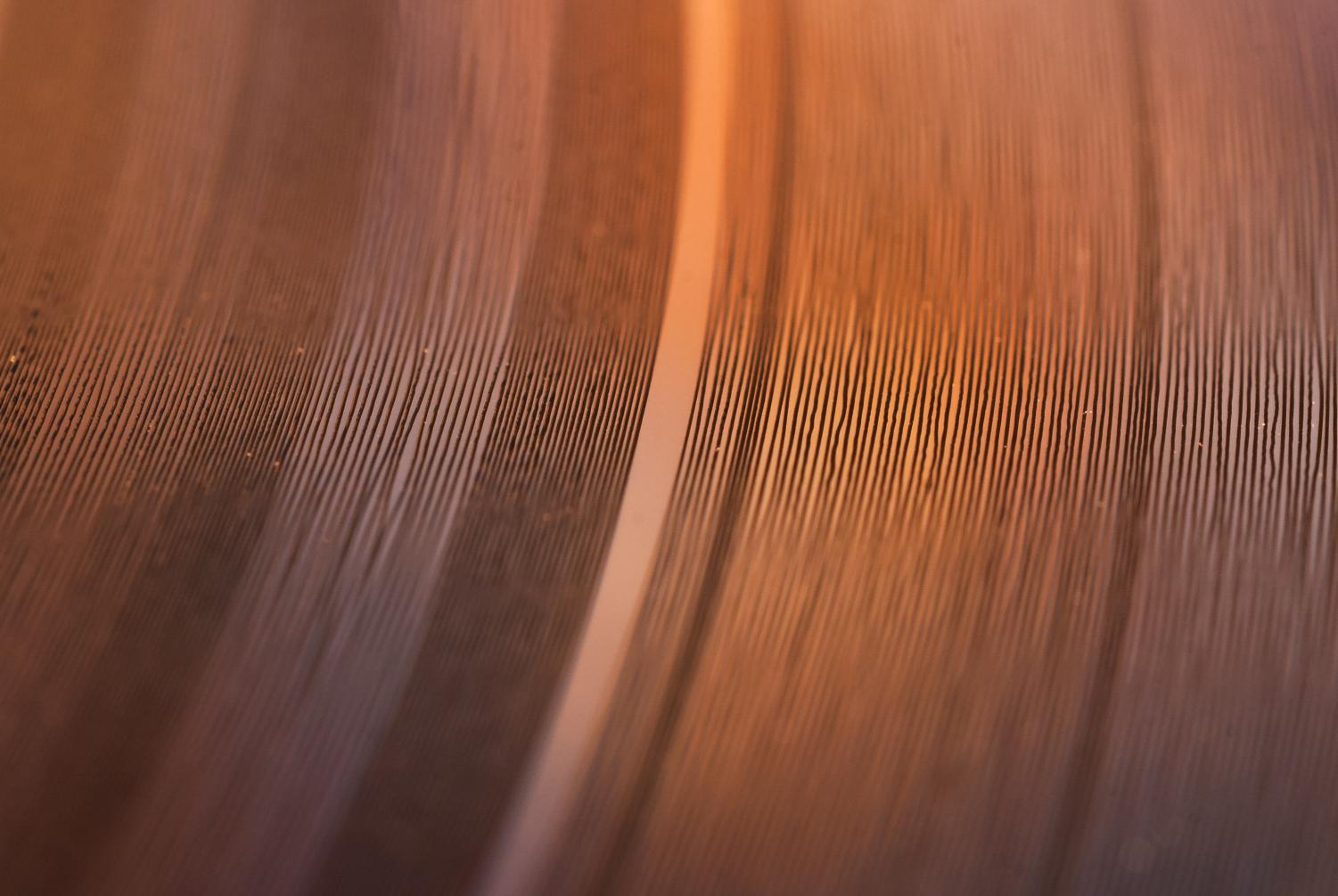 Part of experiencing music through vinyl is the act of listening – the sound of the needle touching the record, the light buzz from the record player and the occasional audio skip from old, beaten records. Often, it's the act of holding a physical, tangible copy of the music that gives listeners and collectors a much more enjoyable experience.
For the first time since the 1980s, resurgence of newer record collectors pushed vinyl record sales to surpass CDs during the pandemic in 2020. According to RIAA Revenue Statistics, record sales are up 3.6 percent and CDs are down -47.6 percent.
Steffen Franz, founder of Independent Distribution Collective (IDC) predates his love for records as early as a teenager in 1966. Franz first bought vinyl through a mailing subscription service where he'd tape pennies on the back of a card, mail it in, and receive a record per penny.
"
It has a good hefty weight to it. It has a smell that you can smell when you open up the record. People perceive value in that."
— Camilo Landau
Starting from when he was a kid, his collection grew to over 10,0000 pieces of vinyl, and as a young adult, he often used those same records to DJ across the country.
Franz expressed that his feelings associated with vinyl came nowhere near other forms of tangible music. To this day, his collection still holds significant value in his life – much like a friend.
"As a collector over my life, I have collected records that were important to me when I was younger. I've collected records that I played out in clubs," said Franz. "I've collected records because they were sample-able, and I wanted to sample what was on them. Then I collected records because they were collectible. I wanted those records; I wanted to own them."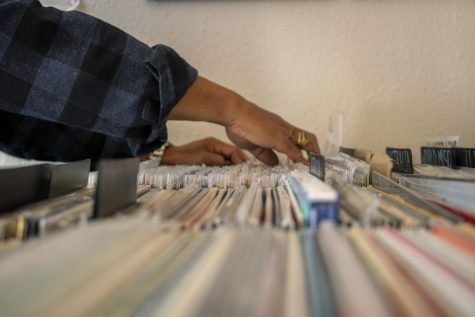 Vinyl records have stayed relevant due to the fact that they come packaged with physical benefits.
Camilo Landau, the founder of Round Whirled Records, described vinyl's appeal through the senses that are activated when interacting with records.
"It has a good hefty weight to it," said Landau. "It has a smell that you can smell when you open up the record. People perceive value in that."
The physical interaction with the record becomes part of the music experience – choosing the record, taking it out of the sleeve, placing the record on the turntable and then pressing play.
Erik Peper, Professor of Holistic Health at San Francisco State University, explained that with more body movements, "we tend to store information or emotions better."
Peper explains the nostalgic part of music through older adults placed in convalescent homes who struggle to physically move.
"You try to get them to do movement – it doesn't work well," said Peper. "But if you play the music of their childhood or when they were teens and 20s, then their whole body will start moving as if it recaptures that earlier time."
Rare records also draw people in.
George Chen, the founder of a record label known as ZUM, describes record collectors as "people who are willing to spend a little more to have a rare object."
Being on the opposite side of the consumer, Chen limits the number of records produced for his label.
"It's very expensive per copy," said Chen. "I know I'm putting up a lot of money to do this but I think ultimately, there will be at least 300 people interested in it. I think each of these will find a home."
Small communities on Facebook such as "Japanese Vintage Vinyl" have shared their Japanese-pressed records from the 70s and 80s.
"
But if you play the music of their childhood or when they were teens and 20s, then their whole body will start moving as if it recaptures that earlier time. "
— Erik Peper
One of the novel things about these records is that they are pressed in Japan and Japan only. The noticeable difference between Japanese-pressed records is the Obi strip along the album cover's sides, which signifies that it's an imported record.
Because of the oil embargo in 1973, manufacturers had to cut down vinyl production costs; therefore, records sacrificed sound and production quality. Dominic Siracusa at Originals Vinyl explained that the "Japanese at that time didn't have the oil embargo, and so they were still using 100% virgin vinyl."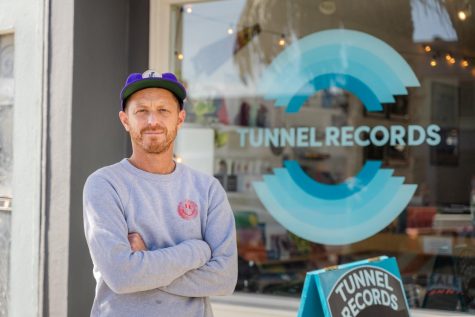 A more recent phenomenon is a Japanese genre called City Pop, which originates from Japan's 70s and '80s.
Siracusa says that a DJ market drives Japanese city pop. The genre itself is very catchy, danceable music and is highly well-produced. DJs often collect these records to rock parties or keep them as collector items.
Millions of listeners have gathered together on YouTube to listen to these records and are frequently spotted in record shops around town.
Ben Wintroub, owner of Tunnel Records, expressed that the Japanese records he receives sell rather quickly.
"It's hard to stock consistently because […] if it's a new product it's usually done in small quantities and if it's a used copy, I get one copy, then it's gone," said Wintroub.
Collecting records is also a big business. Original pressings of artists like Frank Wilson, The Beatles, and Wu-Tang Clan auctioned online started at thousands of dollars. With websites like rarerecords.net, which sell high-priced records from the 70s and 80s, vinyl records still show a substantial value in the marketplace.
With streaming platforms like Spotify, Apple Music, and Tidal, the newest song is easily accessible with one quick search. With playlists categorized by genre or mood, music is often used as background music for cafes, stores, and everyday life. These subscription services are often seen as devaluing the music.
Even though producing a vinyl record costs slightly more than a compact disc, CD sales continue to fall with vinyl records proving their worth to music lovers who associate some type of significance to the music.
"That is exactly the tie that I think anybody who buys vinyl today feels. They feel like that thing has a special place in my life, and I will keep it with me as a keepsake of that time. Forever," said Franz.
Leave a Comment
About the Contributor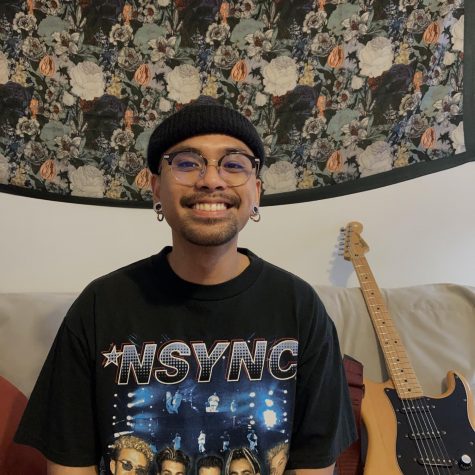 Christian Cabang, Multimedia Editor
Christian Cabang is a print and online journalism student at San Francisco State University. He's a former writer and music curator for an online music...