Spotify's music leaders
Since launching in 2008, Spotify has become a leader in recording music charts. The streaming service has over 150 million subscribers and over 70 million tracks listeners can hear. Spotify keeps track of charts titled "Top 200" and "Viral 50," which are more recent popular streams.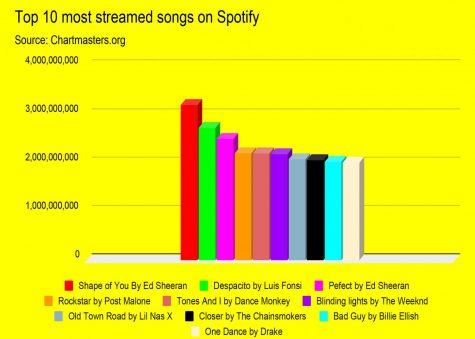 According to Chartmasters, as of April 7, 2021, the most-streamed song on Spotify is "Shape of You" by Ed Sheeran, streamed over three billion times and continually growing. In the second seat is "Despacito" by LuisFonsi with over two billion streams and sitting in the middle is "Tones and I" by Dance Monkey. Moving down to number 10 on the list is  "One Dance" by Drake sitting around two million streams.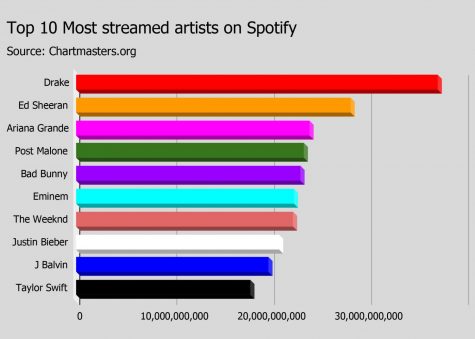 The most-streamed artist is Drake with over 37 billion streams. In second place is Ed Sheeran with 28 billion streams, and in third is Ariana Grande with 24 billion. The number five spot belongs to Eminem with just about 22 billion streams. The number five spot is highly contended by The Weeknd with 22 billion streams. Sitting at the bottom of the chart is Taylor Swift with over 17 billion streams.
Leave a Comment
About the Contributor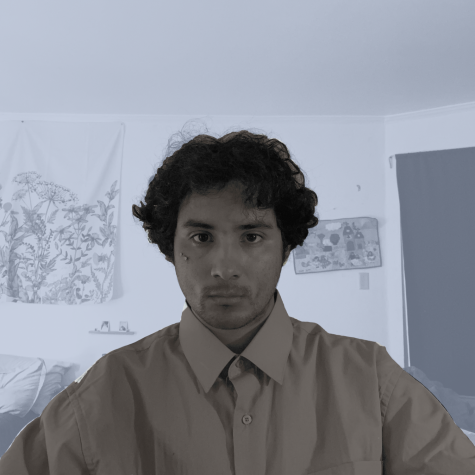 Teo Mata, Online Editor
Tèo Mata (he/him) is a graduating senior and the online editor for Xpress Magazine. He is a journalism major with a minor in race and resistance studies....