Having 'Pride' in their identity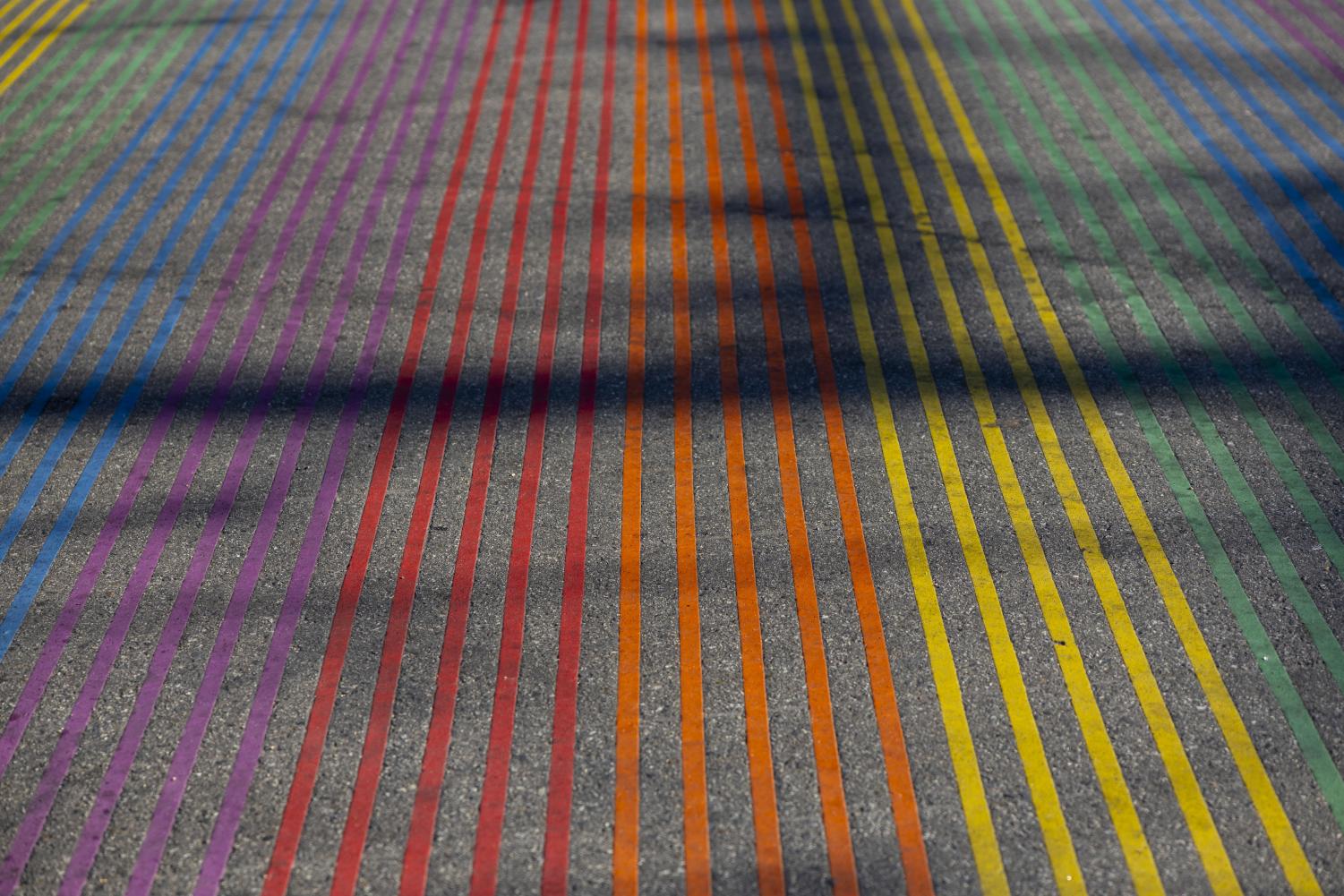 As the June summer heat melts San Francisco, sweaty face glitter drips everywhere. The beat, 'thump thump', explodes from the Civic Center stage as strangers dance in the streets with bacon-wrapped hot dogs in one hand and a rainbow flag in the other.
Marching down Market Street with heads held high, their cocoons start to shed. It's time for them to shine bright.
Pride isn't just a weekend parade. The whole month of June is spent celebrating the LGBGT+ community.
According to the Library of Congress website, "June is Lesbian, Gay, Bisexual, Transgender, and Queer (LGBTQ) Pride Month. This month-long celebration demonstrates how LGBTQ Americans have strengthened our country by using their talent and creativity to help create awareness and goodwill."
Dr. Carol Queen, a 63-year-old sexologist, author, activist, and frequent Pride attendee, can remember her first parade back in 1975. She's been to pride parades across the world, such as San Francisco, New York City, and Stockholm Europe, but for Queen, San Francisco's Pride does not compare to others.
"When people come to San Francisco and see the depth and the queer community here, it's just a stunning experience for people. We've got a really important one," said Queen.
Not only was Queen an activist during the HIV & AIDS epidemic in the '80s, but she was a two-time Grand Marshal of San Francisco pride.
"That Pride was meaningful to me. My experience riding down the street was amazing," said Queen. "Pride is necessary and joyous."
Her fondest memory was at 21-years-old seeing, for the first time, San Francisco-style drag queens.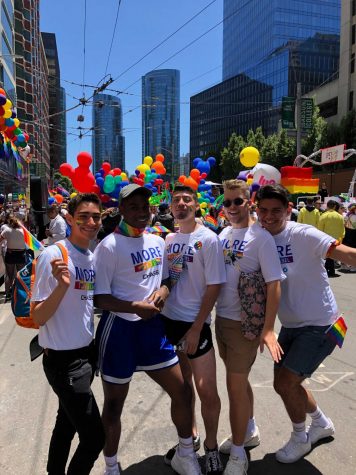 "I was pretty familiar with drag queens, but I had never seen San Francisco-style drag queens with three wigs piled up and glitter in their beards…it was great," said Queen.
San Francisco State Senior Alexis Perez, 22, expressed that, for her, Pride is liberating.
"Pride month for me is a time where I can reflect back on how far I have come in being comfortable with myself and being able to be proud of being a part of the LGBTQ+ community," said Perez. "It's a very heartwarming time where you get to be appreciated for being yourself and not being afraid to love who you want."
Due to COVID-19, the city canceled its 2020 pride parade. Many members of the community were upset but understood the public health precaution.
"When I found out the pride parade was canceled I was upset because I feel that this is the only time of the year where queers and allies can gather and celebrate," said Perez.
At Pride, the diverse set of organizations and members set a standard for the event and month for the community.
The LGBTQ+ Center in the city has been around since 2002. As stated on their website, their mission is to "connect our diverse community to opportunities, resources and each other to achieve our vision of a stronger, healthier, and more equitable world for LGBT people and our allies."
"It is an opportunity for me to connect with all of those that I love, both my family of origin, [and] my family of choice," said Roberto Ordeñana, Deputy Executive Director at the SF LGBTQ+ Center and San Francisco State alum. "With my fellow colleagues in the community doing community work, Pride is a month-long of so many different events, community gatherings, art and cultural events, as well as political events that raise awareness about the issues that we're championing… it's a wonderful month."
Not only does the community march down Market Street during the San Francisco weekend pride parade, but so do organizations such as PFLAG: Parents, Families and Friends of Lesbians and Gays.
PFLAG unites parents, families and friends who are dealing with LGBTQ+ issues, coming out, or building a support group.
Organizations like PFLAG have been allies of the LGBTQ+ community since 1973, "We aim to support, educate, and advocate. Number one is support," said PFLAG San Francisco Board President, Kenda Horst.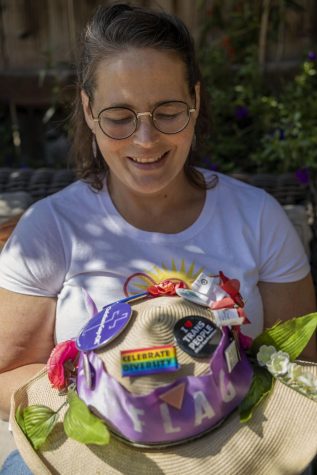 "The world is the place that needs to change, not your child," said Horst.
Organizations like this help support the members of the community struggling with acceptance of their identity/sexuality from their families.
"We are the representation of a lot of people's families that have not been accepting of their identity/sexuality," said Horst.
She believes attending Pride is a "great honor."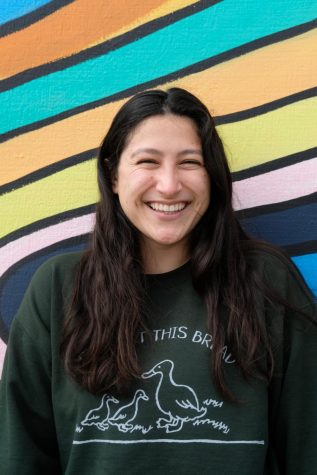 San Francisco State senior Claudia Suez, 22, has been attending San Francisco pride since she was 14-years-old.
"I love to see all walks of life come together to celebrate the same thing," said Suez.
The diversity of Pride radiates happiness and unity. This safe space is cherished and celebrated by and for the community.
"Pride month, especially SF pride, has always been close to my heart," said Suez. "Growing up, I always watched pride events and wished that I would be able to celebrate myself one day. Pride is time to reflect and learn about the BIPOC who created the space for us to celebrate the LGBTQIA+ community with Pride."
Not only is Pride a celebration but also a time to educate, advocate, and support this community as a whole.
According to San Francisco Pride, a nonprofit organization, Pride 2021 is happening with limited in-person events and prioritizing public health. Their theme this year for the 51st anniversary is "All in This Together."
San Francisco Pride Treasurer Anjali Rimi, 41, said, "Our mission is to educate the world, commemorate our heritage as LGBTQ+ folks, celebrate our culture, uplift and learn from our history, and finally liberate our people all around the world."
"Fingers crossed that the SF pride parade will be held in person this year," said Suez.
Here is a list of upcoming events organized by SF pride during pride month.
Leave a Comment
About the Contributors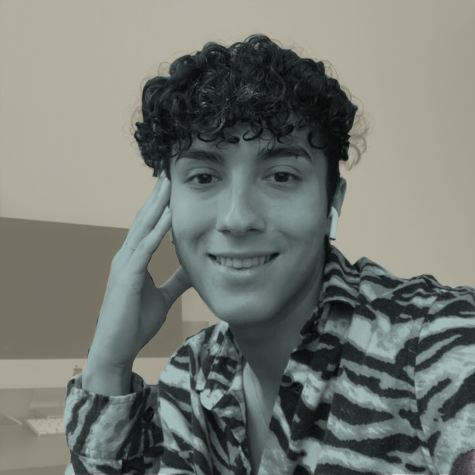 Justin Garcia, Social Media Editor
Justin Garcia (he/him) is a senior at SF State and serves as the social media editor for Xpress Magazine. His interests are fashion and music and he is...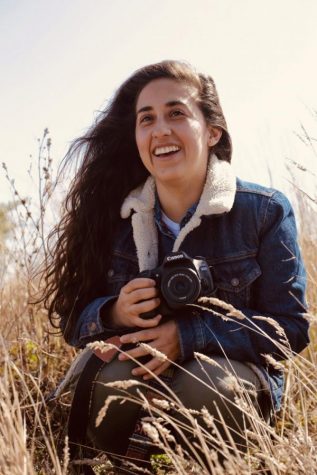 Emily Curiel, Photo Editor
Emily Curiel is a senior photojournalism student currently in San Francisco. Emily lives life through a viewfinder. She has a hummingbird superstition...