Fego: Escaping into authenticity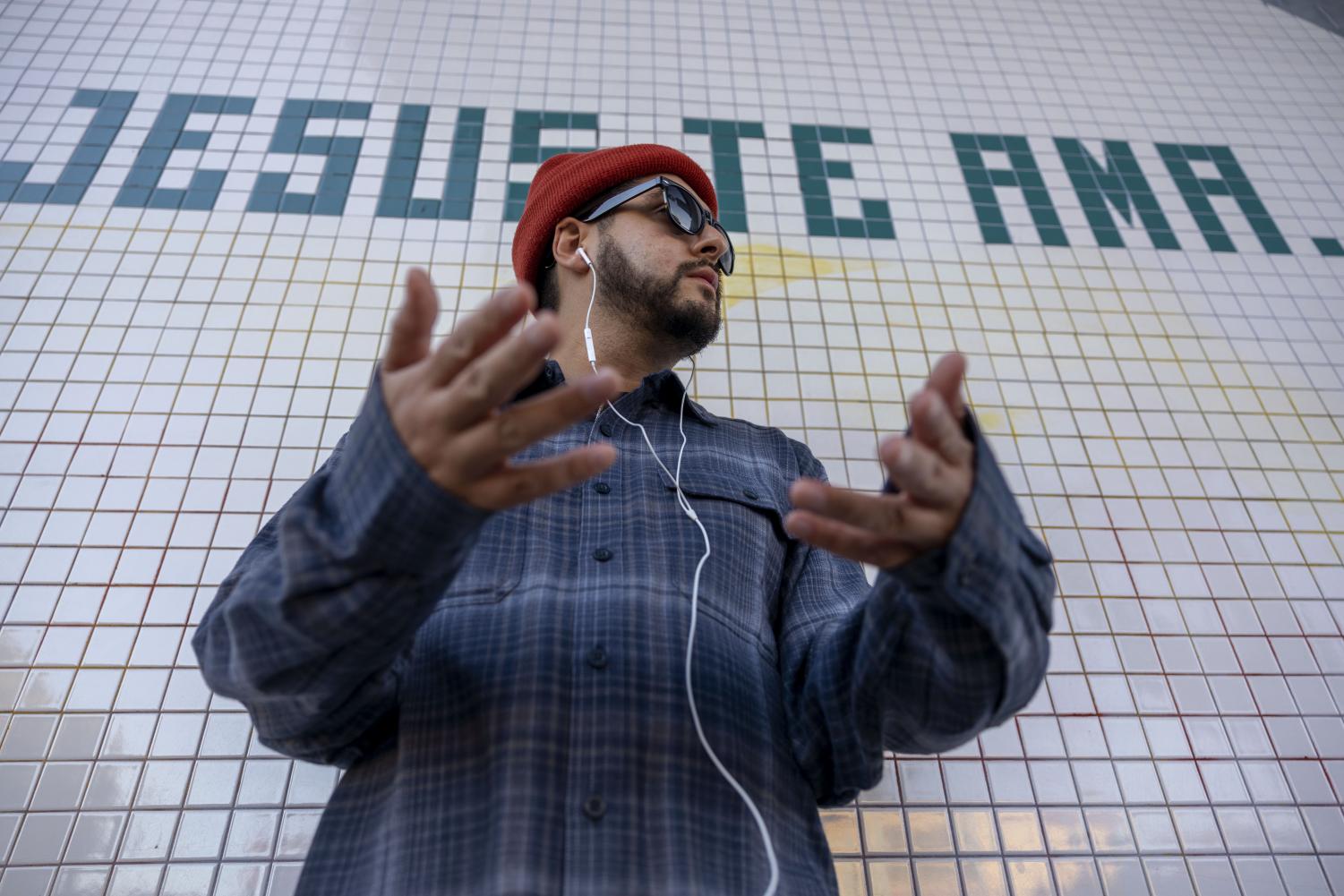 When Fego Navarro, a Bay Area artist, was nine years old he noticed his church brothers leaving the church building and forming a group in the backyard.
Fego could hear them begin to speak in rhythm, flowing into freestyle, leading into rap battles; it intrigued Fego so much he wrote his first rap once he got home,
"Mig-xy master, king of disaster, microphone master.
You better listen up because I'm gonna rap faster."
As a child, Fego, birth name Miguel Navarro, traveled with his family to El Salvador to visit his grandparents who'd take them to church. Once they came back to the states, his parents made sure to continue to take Fego to church.
"Around high school, I kind of went on my own journey to discover what faith meant to me," said Fego. "So it's always been there. It just became more of a personal relationship rather than being under a specific church or title of a church."
Now at 31-year-old, Fego, pronounced (fee-go), has been creating music ever since he first fell in love with "this thing called hip-hop" and during the midst of the pandemic, he finds himself creating music based on falling in love – which in turn helps him evaluate his previous choices and being honest enough to ask God for help.
After growing up in different Christian denominations from Jehovah's Witness to Catholicism, Fego discovered what it means to have faith.
"I believe in one god. I believe in Jesus," said Fego, a discovery that gave him clarity in a world full of various religions and beliefs.
Fego grew up hearing people say, "You gotta go to church and you gotta join" and it often felt forced. He doesn't believe establishing a connection to a higher power should be forced.
Fego said no one wants to learn by force. Instead, he believes everyone is on their particular path, where people willing to seek, as he said, "will seek, and they may find," not through an institution but as a result of a person's own commitment to their spiritual path.
He draws inspiration from outside of Hip-hop, but he was originally drawn to the poetic nature of rap.
Fego uses "music as a form of therapy, to talk about things I don't talk often about."
Music is a form of self-expression for Fego.
He considers his upbringing stereotypical, growing up he heard comments like, "Boys don't cry," which allowed for music to become a place for him to open up and talk about his emotions among topics that interest him.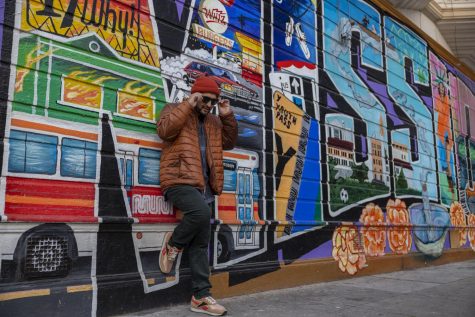 In March of this year, Fego released his second EP, titled 'Escapism.' It's a project he's been working on before the pandemic and a project where Fego talks about the different relationships he's had. It has allowed him to escape momentarily from the stress surrounding living in a pandemic.
The playful nature of "Café con Leche," featuring Bspokeit, talks about that insatiable feeling of falling for a person so much it begins to feel you need them – just like needing caffeine on early mornings.
"Wanna wake up with'chu,
Café con leche.
Always on my mind, baby
always en mi mente."
Through the DJ Project, Arsenio Hernandez, also known by his artist name Sineo, met Fego when he was 14. It was a program that used hip-hop as a tool to equip youth life skills through seminars such as managing business as a musician.
"This young dude comes in, ready to get into this freestyle battle, and I was like, "Who's this cool cat?" he was animated and aggressive," Sineo said about Fego.
Sineo explained Fego's performance, "He had this aggressive element where it was like, he's coming for you and it's not all on some super technical wordy stuff. He used God as the ultimate power."
Being half Salvadorian, Sineo and Fego bonded over sharing family stories about their experience with El Salvador's civil war in the 1980s. Sineo pointed out that although they were only kids, they saw the trauma and emotional effects the war had on their parents.
As a child, all they could do was sit, watch, and listen. Whenever feelings of hopelessness creep in, Fego thinks back to seeing his grandparents leave to harvest coffee in El Salvador.
"

They got up at 4 a.m. and made it work for themselves. I gotta do the same.

— Fego Navarro
"They got up at 4 a.m. and made it work for themselves. I gotta do the same," said Fego.
Malachi 'Mali Q' Salaam, a 26-year-old musician who's picked up sound engineering, has worked with Fego on multiple projects including Escapism.
"It became a team type of situation; building the team, little by little, finding guidance through each other," said Mali Q. "That's my God that I go to, I don't really want to go to nobody else."
Mali Q reminisces about late-night studio sessions with Fego when he lived in the Bay.
He believes in the importance of good vibes. Energy imbalance can affect people's personal energy and work ethic, he said.
"It's weird, some songs (Fego's) are very abstract, like "What does that mean?" but some songs are very direct," said Mali Q. "And he does it in a consistent manner. So, it feels like his identity is right there, which makes his music authentic."
On the seventh track of 'Escapism', Fego explores seeking love in all the wrong places.
He believes love is a precious, the most powerful force in the universe, but he also believes sometimes people do self-destructive things when they, according to Fego, "confuse infatuation for love."
Within Fego's song, 'WYD' featuring. Mali Q and Dez Mac it says,
"I guess I get what I deserve,
Playing with that fire.
Usher telling me to let it burn,
These are my confessions."
"It's ['WYD'] almost like having a conversation with your friends, everyone's been there, with a certain someone that's hurt them in some way," said Fego.
The song features three different perspectives that revolve around wanting to talk to someone that's hurt you for the sake of missing them, a universal relatability.
"I know and noticed the songs come from personal experience. So that's another thing for him to be able to form those songs and then do it in a catchy manner," said Mali Q. "Is something other artists in our field may not be doing right now."
Fego and Christian Bustos met at San Francisco Christian Center, a church in the Outer Mission.
Bustos known as Cross Allan in the music world is 35-year-old San Francisco State alumni who founded Lyrical Opposition. A nonprofit art organization composed of poets, musicians and activists that aim to build community solidarity in the Bay Area.
The program aims to assist curious artists within the community build their identity as people, look into their cultural heritage and talk with one another about it. The goal is to help artists talking about their backgrounds and hopefully understand others.
Sineo is a co-host of Lyrical Opposition's live stream radio show Lyrical Ones, and Fego is one of the artists who helps with the digital arts programs at Lyrical Opposition and helps artists in the program write and record music.
They worked together on a show that they both helped produce called "The seven last poems." After seeing each other work at other community events, they began talking.
"When it comes to authenticity, you need to be able to know what's real or not," said Bustos.
"

When it comes to authenticity, you need to be able to know what's real or not.

— Christian Bustos
Hip-hop often carries the connotation that its songs are about getting the girl, flashing riches and spending long afternoons high, all of which never Fego said he's only interested to a certain extent.
It's important for Fego to remain true to himself and even if sometimes he doesn't, he knows "God will humble you," said Fego. "That's something that you hear a lot in church."
"If you're not real, you know, people can check your card (a metaphor for identity) and then, it'll show that you're not real," said Bustos. "But as far as artists like Fego, people can vouch for him. He's validated in the community as far as the work he does, and the positivity and you know, the realness behind his music."
The last song on Escapism, 'Signs' (Live from Berkeley Art Museum and Pacific Film Archive BAMPFA), featuring Bspokeit, slows down the high temples into a soft confession,
"Damn I haven't heard you in a minute,
I remember how you inspired me to write all these lyrics."
You – being god, I – being a believer who attempts to justify the hardships they've faced and hoping its lessons were meant to teach them how to become better. Confessing, it never got easier.
"Talking to God like I'm the only one that understands,
and I feel a little nervous my friend."
"You don't have to be scared, because a lot of times people are escaping because they're scared to deal with what's really going on," said Fego. "I added that song at the end because it's me coming to grips with everything I've been trying to escape from."
(Listen to 'Fego's inspiration for escapism' – a playlist of songs that inspire Fego's music.)
Leave a Comment
About the Contributors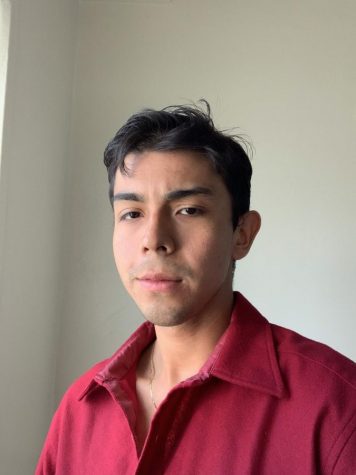 Fernando G. Pacheco, Staff Writer
Fernando G Pacheco is a student journalist minoring in queer ethnic studies at San Francisco State. He writes from Los Angeles, CA. His favorite mornings...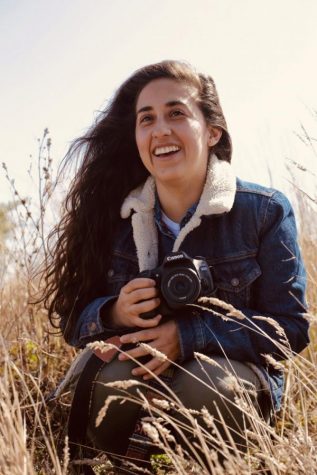 Emily Curiel, Photo Editor
Emily Curiel is a senior photojournalism student currently in San Francisco. Emily lives life through a viewfinder. She has a hummingbird superstition...