Tailoring Trash into Treasure
Under a clinically bright light, the damage is assessed.  What was once a pair of jeans is now a messy heap of fabric, open-faced on the operating table, waiting to be stitched back together. The limbs, now barely attached, have been methodically separated with a sharp blade, as have the belt loops and the waistband. To a fashion-lover, this may look like a crime scene in the making, but to a professional tailor, it's all in a day's work.


Tailors were once part of the backbone of society. Before the industrial revolution allowed for garments to be mass-produced at top speed, most ready-to-wear clothing was purchased by wealthy people who could afford to commission bespoke clothing, according to Melissa Leventon, a professor of fashion history at California College of the Arts.
"Somebody rich and fashionable would wear something for its fashionable life, and then it would get sold into the secondhand market. It would be bought by somebody who would then alter it to suit themselves or their clients," said Leventon. 
Today, tailors are now almost synonymous with suits and bridal gowns — not thrift finds and ready-to-wear clothes. Yet, in 2016, over $62 billion of clothing were returned due to poor fit, according to a market research study by Body Labs, a software company that develops artificial intelligence that can predict the body proportions of shoppers based on photos or video. The study found that among reasons for returning clothing, 64% of customers cite incorrect sizing.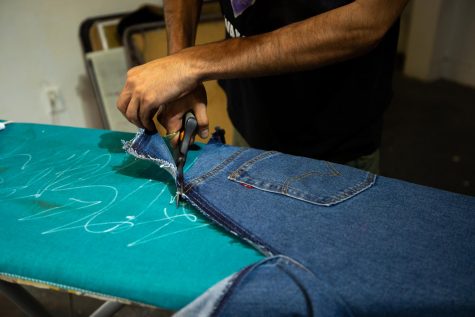 Leventon said that fit has long been an issue in the clothing industry but it became especially difficult after the industrial revolution when machinery made it possible to mass-produce clothing at a faster speed by people with fewer skills. Since then, clothing sizes have generally become less form-fitting and more forgiving in order to fit a wider range of body types.
Pants particularly suffer from bad sizing because of the large variation of the human body when it comes to the width of the hips, waist and thighs, according to Leventon.
"I think it's the type of clothing that requires the most engineering," said Assad Bruno, an Oakland-based clothing designer who runs a freelance tailoring business. 
Bruno got his start as an in-house denim tailor in a Levis store. Now he specializes in altering, updating and fixing pants. He is one of many young designers who has taken up the traditional art of tailoring and applied those skills to refurbishing and updating everyday garments.  
"I never really liked the clothing in big corporate stores," said Sky Benally, who routinely buys oversized pants from thrift stores and brings them to Bruno to resize. Their latest project: a $12 pair of old women's Levis from Goodwill that he paid Bruno to shrink 10 sizes.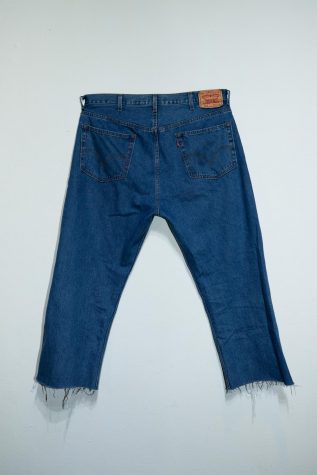 For Benally, tailoring isn't just a means to buy exactly what he wants without having to worry about gender and sizing– it's also a way to protest fast fashion.  In an industry with rapidly accelerating trend cycles, where consumers are constantly bombarded with targeted advertisements, choosing to alter clothes instead of getting rid of them can almost feel like a protest.  
"Say you lose weight or gain weight, you can basically just get the same pants tailored," said Bruno. "That's major."
 A 2003 study in the Clothing and Textiles Research Journal concluded that women's denim sizing issues tend to boil down to the individual manufacturer's interpretation of their customer's median size, which varies widely throughout the industry.
"Every manufacturer has their fit model that they're basing things on. And they are very often of white European heritage," said Miriam Lewis, a costume designer and lecturer in the fashion department at San Francisco State University. "People, culturally and ethnically speaking, have different body shapes, so there's already a cultural bias built into sizing."
"Even if you are the same size (as the fit model) and your measurements are very close, your proportions may be totally different," said Leventon. "Something that looks great in the picture might look terrible on you." 
The fashion industry is also rife with deceptive sizing practices, not the least of which is "vanity sizing," which refers to the fashion industry's tendency to label their sizes smaller than they actually are in order to flatter the client, according to Leventon. 
"Sizing is essentially a psychological game. Because there is such pressure in our culture for people to be thin," said Leventon. "It's flattering to people to fit into a smaller size than they think they are."
Today, tailoring is considered a luxury for special occasions, and most people no longer have the skills or time to modify their clothing at home — so they don't. Meanwhile, the fashion industry itself relies heavily on tailoring and alterations to market their ready-to-wear clothes to the general public.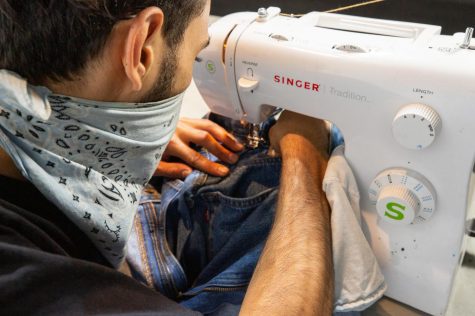 Jessica Geesey, the women's denim designer at Banana Republic, reveals that during photoshoots, it's standard practice for major retailers to hire professional tailors to alter garments on the spot so that they fit the models.
"It's not to mislead the customer in any way," said Geesey. "It's really just to make sure that it fits them as flattering as possible in that moment so that the customer gets the idea of what this is supposed to look like. Because if it doesn't look good on the model on the website, why would the customer want to buy it?" 
Actors and celebrities, who also represent a major source of advertising for the fashion industry,  are known to have their clothes professionally tailored. 
 "So when we go into the Gap or order something that we've seen a celebrity wear and it doesn't fit us like that, it's like, what is wrong with me?" said Lewis. "Fashion is great. I love clothes, I love design, but I don't want to be at the mercy of people who are making me feel bad about myself with this stuff."
Average prices for professional tailors range anywhere from $15 to shorten a pair of pants, to $80 for adjusting the waistband and the crotch. Although many mainstream brands will offer tailoring services for free with the purchase of a garment, including Lululemon, Madewell and Uniqlo. Other brands, like Levis, offer tailoring services for a small fee depending on the extent of the work. 
In tandem with the rise in popularity of activewear, clothing has become more elastic and as a result, the garments fit a wider range of body types. But synthetic fibers used to create the stretch, usually derived from plastic, can make garments prone to sagging and shrinking, causing a whole host of other sizing issues and often shorten the life of the garment, according to Geesey. 
Greenpeace, a non-profit organization that promotes solutions to global environmental problems, has identified synthetic fibers as a major environmental hazard because plastic microfibers inevitably make their way into the wastewater stream and end up in the ocean.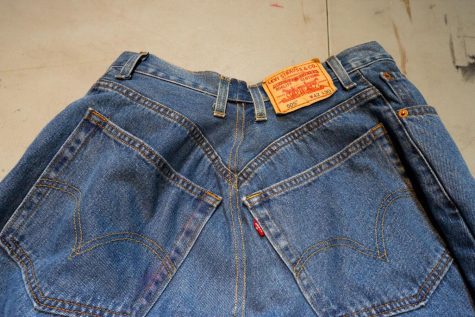 "I already feel kind of pangs of guilt with what I do sometimes because I know it's not the most sustainable industry, and I try to do whatever I can to minimize my footprint," said Geesey. 
For her personal wardrobe, Geesey said that she gravitates towards 100% cotton denim and vintage clothing that has higher quality, and often opts to get her vintage finds professionally tailored. 
"It's brought me a lot of joy because I've been able to find these really special pieces that are then one of a kind and tailored to myself. And it just makes it that much more special," said Geesey. 
Geesey said that those who struggle to find properly fitting pants should consider buying pants that fit the biggest part of their body and having a professional alter the rest. 
"A lot of the time we can't find something right off the rack that fits perfect…Alterations aren't that big of a deal," said Geesey. "Because then it's going to feel really good. And it's going to look really good." 
Leave a Comment
About the Contributor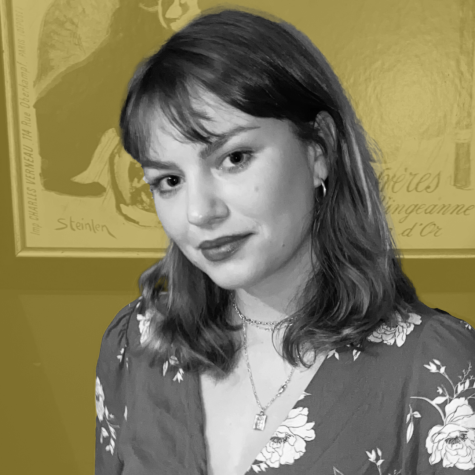 Saskia Hatvany, Editor-in-Chief
Saskia Hatvany (she/her) is the editor-in-chief of Xpress magazine. She is a freelance writer and photojournalist from Oakland, California. Her work has...