Healing the Mind, Body and Soul after a Breakup
Join Xpress Magazine's Mariana Garrick as she talks about healing and self-care after a break up with special guest Madison Youngstrom.
Trinity Wong felt lost as she scrolled through the endless array of videos on the popular social media app TikTok. Her 'For You' page, TikTok's curated front page feed, displayed funny videos that were meant to amuse her — they didn't. It displayed dancing videos that were meant to get her moving — it failed at that as well. 
At the time, the 21-year-old was going through "one of the worst heartbreaks ever" that left her days feeling long and hopeless. Social media helped with the heartbreak; it distracted her from the heart-wrenching feeling of coming out of a relationship. 
Wong soon came across advice videos that found her through TikTok's algorithm and surprisingly those videos stuck out to her. Somehow, her 'For You' page knew exactly what she was going through and different content creators told her everything she needed to hear. 
Feeling inspired, Wong picked up her phone and created her own TikTok account under the username @itstrinbabyyy that chronicled her healing journey as she was coming out of a relationship. Just like many others, she used TikTok as an outlet to heal her through what she described as "the worst pain she's felt thus far."
TikTok's hashtag #heartbreak has a total of 11.6 billion views and consists of an overflowing amount of content ranging from advice from everyday people and licensed therapists to motivational speeches and breakup playlists. Some content creators are taking it a step further by showing their day-to-day healing process as they navigate their newly single lifestyle for billions of app users to see.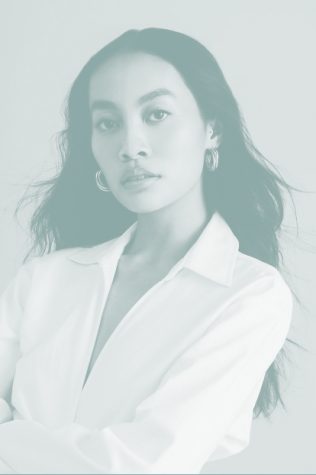 Wong began to film the good and bad days she had during her healing process in hopes to help others through the same pain. As the days went on, Wong began feeling more like herself as she tracked her progress and helped others through the same situation as she was in. She soon gained over 152,000 followers and 3.7 million 'likes' across the platform as a result of her vulnerability.
Wong explains that she doesn't want people to feel alone in what they're going through and she wants them to feel as if she's a big sister who's not too far away. 
"The main reason why I do what I do is just to make sure people know that it's honestly human to feel heartbroken," said Wong. "We're not given an instruction manual on how to get through a breakup. The way everyone tolerates pain is so different." 
What started as a dancing and lip-synching app has evolved into something more and Wong isn't the only one who has found comfort in assisting others through their heartbreak.
When 54-year-old Darlene Kollet's 31-year-marriage ended suddenly, she was in crisis trying to figure out how to get through it on her own.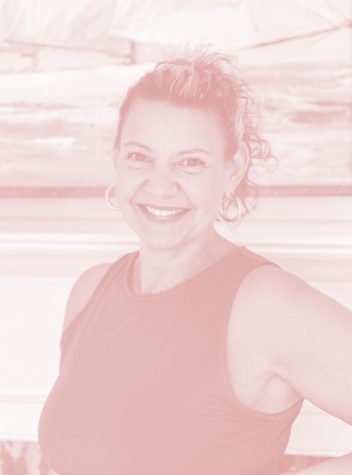 "I kind of had to learn on my own how to get through it," said Kollet. "You can't just listen to what everyone tells you to do. You really have to run your own race and go through this terrible grieving process kind of on your own." 
Kollet's wounds healed as time went on and she later became a relationship coach that specializes in breakup recovery. She reached an even wider audience once she created her TikTok account, @heal_with_darlene, where she helps her 122,000+ followers by offering reassurance, advice and gentle affirmations. 
Her biggest advice to people coming out of relationships is to "get comfortable with being uncomfortable." Kollet explains the crisis after the breakup will only last for a little while, but it's important to take some time for yourself and ask if the relationship was even healthy. To avoid romanticizing the person, she suggests making a list of what things went wrong in the relationship to keep yourself grounded.
"Every time your mind goes to that romantic side of the relationship, just bring yourself back to reality," said Kollet. "As you look at that list, if you get back together again, those are things you have to work on. Even if you get with someone new, those are your new deal breakers. Your standards are gonna be up the next time you get into a relationship whether it's with that person again, or someone new. Keep yourself based in reality and don't get carried away with the fantasy of who this person was."
Kollet's large following on the app attracts an influx of clients who seek her help on a daily basis, especially when friends and family are tired of hearing the never-ending discussion about relationship issues.
"I feel like sometimes people wear out their friends and families to a point where finally everyone's saying, 'Are we still talking about this? Like, are you over it by now?' And the answer is no" said Kollet. "It takes months and years to actually work through the breakup. So when people dismiss it, I think they're not understanding the depth and pain of that trauma." 
Lindsay Walden, a Missouri-based licensed professional counselor, certified sex therapist and relationship coach, agrees that the grieving process is sometimes overlooked and not given the attention it deserves, which is why therapy is so vital. Walden describes therapy as an "interesting" process that allows people to sort through what they're feeling. To her, it's almost like an interactive journal.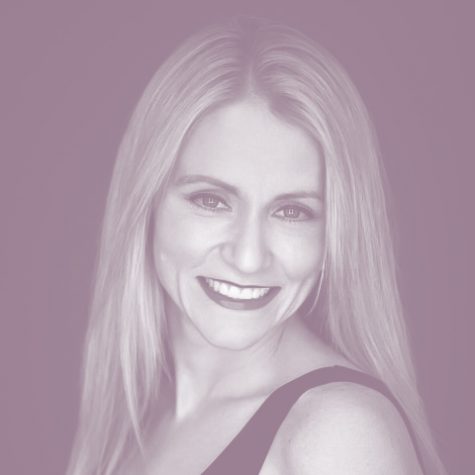 "You're very much in a safe space where no one's gonna hear your thoughts other than you and the therapist that you're talking to," said Walden. "But instead of it just being you and your thoughts, it takes it to the next level. Now you have a trained professional that hopefully has training in the area that you're seeking services in to really reflect those things back to you." 
TikTok's inclusivity of a wide range of topics has allowed therapists, counselors and relationship coaches to participate and offer free advice to anyone seeking it through the app. Sometimes that's where 21-year-old Christian Garcia gets his advice from. 
While scrolling through his 'For You' page during the pandemic, Garcia noticed the large number of people going through hardships. He especially felt lost during this time because he was going through a breakup.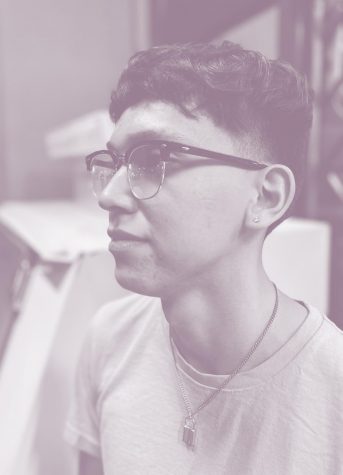 Like many others, he began his TikTok journey by making his own content to help others, while he was also helping himself through his heartbreak. While documenting his healing process, giving advice and seeking it, Garcia's account, @christmasgarcia, gained over 50,000 followers and over 1.4 million 'likes' across the app. 
Garcia typically draws inspiration from what he's learned in church while creating content for his fans. Outside of church, counseling and therapy were important to Garcia during his healing process. 
"Healing is a never-ending journey. Life is just going to happen," said Garcia. "For some people, going to the gym is one thing. But in my opinion, the gym can only get you so far. Therapy, to me, is the gym for your brain, and ultimately what's going to heal you the most is your brain. The mind and body work together."
Jacob Santhouse, an Idaho-based licensed clinical and mental health counselor, said that people share their most vulnerable moments on social media so they feel as if they aren't alone in their struggle.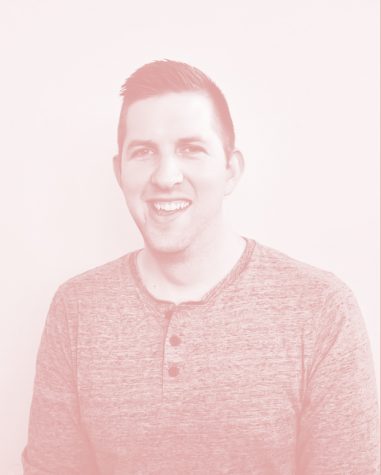 While examining his own TikTok page, @jacobsanthouse, Santhouse explains that by posting publicly, people recognize they're not the only ones going through something.
"Posting on social media, especially a highly interactive platform like TikTok, gives people a chance to feel as though that struggle can benefit others if they share it and therefore it has a purpose," said Santhouse. 
On top of his previous revelation about reaching out to others to avoid feeling alone, Santhouse emphasizes that the end of a relationship has a significant impact on us. He explains that often, people only have two or three key relationships and when one of those suddenly gets cut off, it actually hurts us in a way that we physically feel it.
"When you experience emotional pain, you feel that in the same place in your brain that you feel physical pain," said Santhouse. "Which is why incredible emotional pain physically aches. We also feel it because we feel like it's a threat to our survival."
Leave a Comment
About the Contributor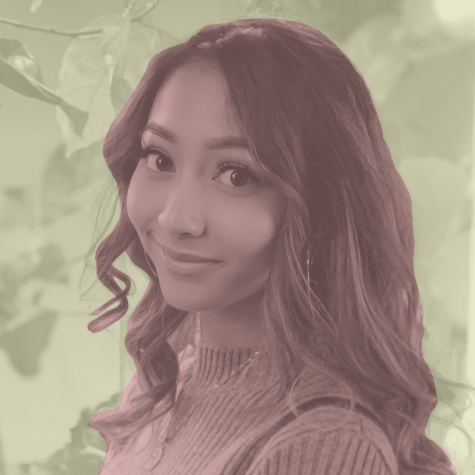 Mariana Garrick, Staff Writer
Mariana Garrick (she/her) is a fourth-year journalism major and sociology minor at SF State. She is a former writer and news anchor for On Campus, Insight...