Life After Addiction: The Journey of Recovery
On his sixth consecutive day without sleep, Jalen Dillon was almost ready to pack his things and leave rehab behind. Hallucinations were kicking in due to insomnia and the effects of restless leg syndrome were only temporarily relieved by scorching hot showers. The withdrawals had left him miserable. 
Dillon, 20, started dabbling in drugs and alcohol in high school, but it was when he started using oxycontin and fentanyl that he realized he was addicted to opioids by the age of 18. 
After months of battling his addiction to opioids, Dillon was tired of the loneliness that being high left him with. Like so many others who are familiar with this same exhausting battle, he decided it was time to begin his journey to recovery. 
According to an article by StatPearls Publishing, three million U.S. citizens and 16 million individuals worldwide have had or currently suffer from opioid use disorder (OUD). 
Dillon's friends also used substances, but he was the first out of everyone to feel like something was wrong, "I was spending $100 a day, getting really skinny and experiencing withdrawals," he said. 
His tolerance was sky-rocketing, he had completely run out of money and one night he had finally hit his rock bottom. The next day, he made the decision to go to a Narcotics Anonymous (NA) meeting.
According to Narcotics Anonymous World Services, NA is a 12-step, non-profit fellowship or community of those recovering from or who struggle with substance use disorder. They meet regularly to help each other stay sober and the only requirement for membership is the desire to stop using. 
"Once I went to my very first meeting, that's when recovery started for me," Dillon said. "That's when everything changed." 
To try to resist the urges to use again, Dillon started attending meetings every day, working with a sponsor whom he grew close to and spent most of his time with. Without the constant support of his sponsor, Dillon said that he "honestly might've died."  
The extreme isolation Dillon faced was the hardest part of navigating addiction and recovery. The meetings are what he feels saved his life. 
"I felt like I was the only one who felt suicidal, alone, and just crazy. Meetings are a sense of community and belonging," he said. 
Nicole Gabbay, case manager at Clear Recovery Center, an addiction treatment center in Hermosa Beach, California, spoke highly about Alcoholics Anonymous (AA) and the benefits that she gained from it throughout her recovery.
"I've stayed sober for 10 years because I've stayed really close to AA," she said. 
According to Gabbay, people that have never struggled with addiction have this preconception that AA and recovery are "strictly about wanting to use."
"It's so little about using and so much more about emotional sobriety, spirituality and being comfortable in your own skin and forming friendships," Gabbay said. 
Dillon added that many people have a preconceived notion that those who struggle with addiction want to be that way or want to be addicted. 
"There is always a reason. People use because there are other underlying issues," Dillon said. "There is always a problem. That's what rehab is for. Once you address the problem you don't really need this drug use anymore." 
Dillon went through a total of 40 days in detox and cognitive behavioral therapy (CBT) at Elevate Addiction Services in Lake Tahoe, California where he experienced insomnia, restless leg syndrome, nausea, vomiting and more. 
To fight off the restless leg syndrome, counselors at Elevate held exercises for clients where they would lift their legs up in the air while laying down for two minutes. This would cut off the circulation and make their legs feel numb. 
"I wouldn't wish those withdrawals on anyone," Dillon said.
Dillon is now a year and 10 months sober.
Chris Buenrostro, 22, is an outpatient facilitator at Elevate, where he runs sessions Monday through Friday to talk about any challenges clients may be going through in relation to their recoveries or well-being.
Before working at Elevate, Buenrostro was a client there in 2018. After becoming involved with drugs and alcohol in college, he attended the three-month program during what would have been his sophomore year. He's been sober and working in the industry ever since. 
"I've linked my recovery in some aspect to all of these people that I've worked with. I feel a sense of accountability to them and have a responsibility to stay clean in part for them," Buenrostro said.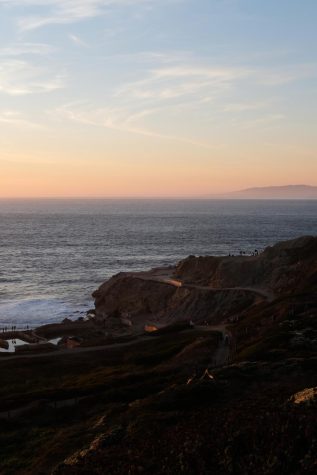 Buenrostro explained that any disorder that comes along with substance abuse, causes substance abuse. For example, things like generalized anxiety, depression and obsessive-compulsive disorder are the norm and not the exception when it comes to people in recovery, he said. 
"The vast majority of people that are attending treatment centers suffer from, in most cases, undiagnosed disorders," Buenrostro added.  
Not only did Elevate give Dillon a new perspective on his addiction and ability to stay sober, but it helped guide him through the depression and anxiety he had to face while becoming sober. 
"A lot of people think that when they get clean, they're never going to have anxiety or depression again because they're not on drugs anymore," Dillon said. 
Dillon still dealt with his depression for several months after leaving Elevate, expressing that he had a strange feeling of not knowing what to do with his life since he stopped using. 
Not only was that one of the most difficult parts of his own personal recovery, but Dillon also felt that no one prepared him for "being young and getting clean."
Peter Ehrenfried, 29, case manager at Clear Recovery Center, touched on the difficulties of getting sober as a teenager. 
Ehrenfried, who's been sober for five years, explained that while it's easy for someone his age to feel comfortable saying no or not doing certain social things, that may not be the case for some teens or young adults. 
"The most important thing to teenagers is their friends," Ehrenfried said. 
The most difficult thing is being the sober person at a non-sober event, Ehrenfried said, adding that it can make you feel alone and disconnected from people. 
Dillon has had plenty of experiences like this, to the point where he's filled up red Solo cups with water or pretended to sip on a drink throughout the night to feel like he's fitting in at social events. 
"That's the hardest part. When you're young it's all about having a good time and making memories when you're fucked up," Dillon said. 
Ehrenfried touched on his own experience trying to reintegrate back into relationships where drinking was still prevalent in their lives and said that he's faced feeling uncomfortable several times. 
He tells his younger clients to always have a friend or two that they feel comfortable confiding in. This is something he's used in his own experience. 
"It's been really cool sometimes to have a friend look at me and maybe pick up on if I'm okay or if I'm uncomfortable," Ehrenfried said. 
Dillon believes that the conversation regarding addiction should be shifted in a more productive way. To help others that have gone through the same situation, he aspires to open a rehab facility of his own one day. 
"I want people to know that if this happens to them, it's not forever," Dillon said. "Life is not over."
Leave a Comment
About the Contributor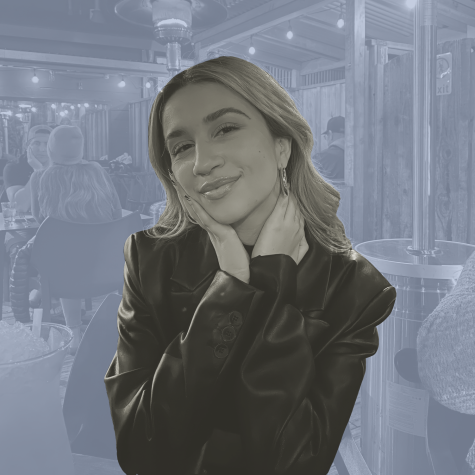 Gia Opsahl, Staff Writer
Gia Opsahl (she/her) is a writer and creative based in Monterey, California. She is a journalism major with a minor in race and resistance. Opsahl is extremely...