Porn: Fantasy or Sex Education?
Pornography consumption is often kept and viewed in secret through its 24/7 availability. Pornography has become a regular part of the online world.
Although it can be said not everyone has watched porn, porn is often searched for when in need of connection, stimulation, comfort and education. 
A U.S. study surveying two groups of adolescents and young adults found that individuals that fall into the age group of 18-24 identified pornography as the most helpful resource in learning how to have sex.
"As problematic as it is in so many ways, it can sometimes be the only outlet because it's affordable, I mean it's free," said Natasha Singh, a sexual literacy educator who is based in the Bay Area. 
A study on problematic pornography usage revealed that the desirability portrayed within pornography can activate addictive behavior and evoke compulsive behavior, especially when consumed in uncontrollable excess.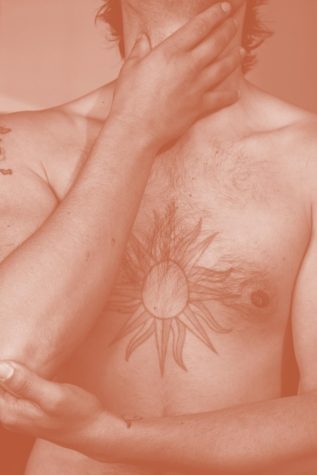 If pornography has become a means to learn about sex, how can people ensure they learn healthy sexual skills that can benefit their sexual relationships?
According to Singh, the first step might be to drift away from subjective terms like "healthy." 
"I found myself moving away from terms like healthy and unhealthy because there's always this question of, 'Healthy for whom?'" she said. 
Singh has taught sex-ed courses for different age groups throughout the Bay Area. She recalled an instance after a class session where a gay adolescent student approached her to say that he wished she had mentioned how porn is important for people like him who've used porn to discover gay sex. 
Porn is a way for LGBTQ individuals to see internal sexual desires from an external source, but also provide a connection with themselves and others.
"It had helped him realize he wasn't alone," Singh said. "Porn is different things to different people. For some people, porn is not just fantasy, it's sex education, and for some people, it's their primary outlet."
However, Singh added that people should become critical about the pornography they consume by questioning the narrative and the imagery used to tell the story. She encourages viewers to pay attention to the surrounding text used to present porn and think about the real-world implications it may have. 
Singh suggests viewers take into consideration the conversations that had to occur prior to the performers having sex such as fair wages, age verification and consent. 
A content analysis of popular porn videos revealed approximately 88% of the 304 scenes analyzed contained some form of physical aggression. 
When Charnell McQueen was in middle school she stumbled upon "smut" while online. Smut refers to erotic fanfiction that depicts sexual encounters between characters from television shows or movies.
Her adolescence was spent on Tumblr, where smut and fanfictions were harvested and shared for consumption.
McQueen was particularly intrigued by smut's passionate and romantic language surrounding some of her favorite show's characters. 
Now 27 years old, McQueen notes that relationships in her erotic readings had unbalanced dynamics that pushed tropes of women and feminine-identifying people saving their masculine-identifying partner's internal mental health challenges.
"You'd have a character's partner that is verbally or physically aggressive. It's like 'The titties will suppress them and make them feel better,'" McQueen said, referencing erotic fiction she read in her teens. "And it's like, no, that person has anger issues, nothing can fix that — therapy can fix that."
McQueen said the narrative became visible when she started watching pornography and seeing femme-identifying individuals were often presented as submissive nurturers.
"For a long time, I thought this is what porn is. It's just white people, a man and woman, fucking," McQueen said. "Anytime there was a Black body, I was like, 'Okay yes! Open a new tab.' I didn't know what it was, but I knew there was a Black person."
McQueen felt grateful to see Black bodies in porn, but the joy floated away once she noticed the language used in the title, caption and comments of those same videos.
"It's so weird to see Ebony which is usually associated with Black women and then BBC (Big Black Cock) is usually associated with Black men. I'm like, 'Can I just get porn with Black women making out that's hot?' That's what I want," said McQueen. "I don't want any 'Ebony goddess tongues down her stepsister.' Like, I'm tired of it."
She points out that pornography feels like a fantasy, often scripted, striving for perfection seen through an inconsistency of people sweating or practicing safe sex precautions such as applying lube or putting on a condom. 
McQueen has learned to not compare herself to porn performers. She knows they're doing their job, one that they choose to refine their skills for. She'd rather focus on herself than worry about being perfect.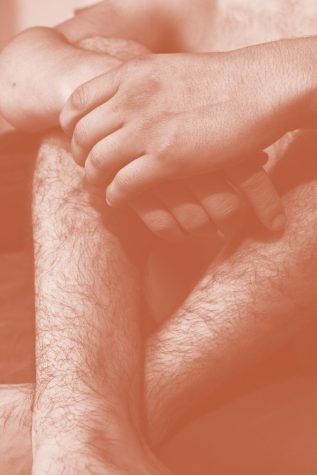 Cindy Gallop had first-hand experiences with men who struggled to communicate in bed. Their actions mimicked those believed to have been learned from porn, and the frustration lead Gallop to start Make Love Not Porn (MLNP), a social platform that highlights real-world sex.
MLNP is not porn. Its motto is, "Pro-sex, pro-porn, pro-knowing the difference." 
As a social media platform, MLNP uses the dynamic of networks such as Facebook, Tumblr and Instagram, and applies it to sex. 
Gallop, who is based in New York City, originally started the website with the goal to help make open and honest conversations about sex easier for every person to have.
Gallop said porn is not a reference point to MLNP, and points out how people tend to classify videos featuring naked bodies as pornography. However, according to Gallop, not all sex videos are porn because sex isn't porn. 
"MLNP users are simply doing what we already do on every other social platform, in every other area of our lives, which is to capture what goes on in the real world as it happens spontaneously in all its funny, messy, beautiful, comical, awkward, fabulous, hilarious humanness," said Gallop.
The submitted content gets filtered through human curation, meaning a team of people review each submission to decide whether to publish or reject, which often involves a detailed email as to why anyone's submission went unpublished.
"All we're doing is holding the mirror up to how we all have sex in the real world. Nobody is doing anything for anybody," Gallop said. "MLNP is how you have sex when nobody's looking."
The content is not directed, nor scripted, much less performative, Gallop said. It's a reflection of real-world moments.
"On Make Love Not Porn, you see the actual sex, but you also see the relationships. Because in our videos, those two things are indivisible," Gallop said. "You see what it's like to be madly in love and having sex with each other."
Gallop wanted to make a site that celebrated the real world everything: the human body, its natural hair, the different sizes of penises and breasts and all forms of vulvas. 
She believes nothing makes people feel better about their own bodies like seeing people who don't fall into the typical beauty standards naked on film enjoying themselves and having loving sex. 
Porn visually excites people. Smut and erotic fiction's words stimulate the imagination. MLNP videos resonate with people's emotions. 
Critical thinking about the sexual content people consume is not about overthinking the content, but rather realizing that it's not all about porn, nor the words, but about the real-life sex. Porn is about trying to learn how to experience pleasure in various ways, and how to give it to others.
Leave a Comment
About the Contributors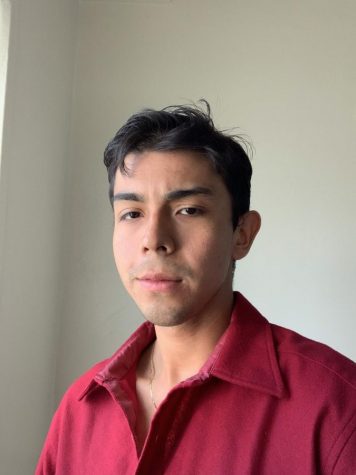 Fernando G. Pacheco, Staff Writer
Fernando G Pacheco is a student journalist minoring in queer ethnic studies at San Francisco State. He writes from Los Angeles, CA. His favorite mornings...