The Mental Effects of Social Media Consumption
The alarm rings and the snooze button is hit for a couple more minutes of sleep. The alarm rings again. This time we should probably get out of bed and begin our day — instead, we continue to lay cozy in bed, rubbing those eye boogers out of the way to aimlessly scroll through social media to consume everything we missed while asleep.
After being caught up with our social media feed, we feel able to get out of bed and begin our day. It could take between 10-30 minutes to get out of bed due to the consumption of social media immediately after waking up.
Social media can be used for different reasons, including but not limited to communication, business outreach, creative outlet, media sharing or information sharing. The reason people use platforms such as Instagram, Twitter, Facebook, TikTok and Snapchat vary; consequently, the consumption of these social media platforms is still on the rise.
According to a Pew Research study, the use of social media has become a way of life as 72% of  Americans utilize at least one social media platform in 2021. Platforms such as Facebook, Instagram and Snapchat are visited by users at least once a day. 
Natalie Moore is an LA-based holistic psychotherapist, as well as a licensed marriage and family therapist, who focuses on "empowering individuals to make positive changes to optimize their life," according to her website.
Moore provided three key problems that occur with social media consumption: overstimulation, self-esteem and addictiveness. 
"Overstimulation can cause anxiety or make it difficult to sleep at night or make it difficult to focus on other tasks that are more important or more pressing because we can actually become somewhat addicted to that overstimulation," said Moore.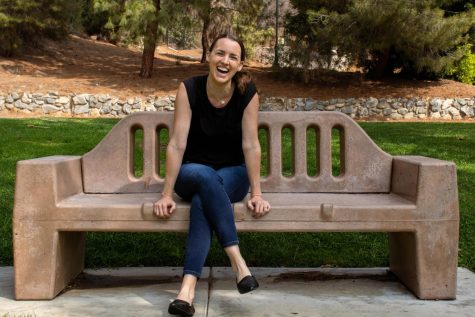 She explained that overstimulation doesn't let people focus on other important tasks and one can grow addicted to that sensory overload.  Over-consuming digital media and constantly thinking about it could affect your wellbeing. 
"We're seeing beautiful photos of people's weddings, people's vacations and people's beautiful new babies, their beautiful home, and we're comparing ourselves and our life situation to what we see other people doing. And so there's this constant comparison of 'Am I as good as them? Am I doing enough? Am I making enough money?' It can really erode our self-esteem if we're not careful about it," said Moore.
Following influencers or celebrities can harm a user's mental health and make them question themselves. Comparing social media accounts with others is another factor that could affect one's mental health and create self-esteem issues. These comparisons include not having enough likes on a picture or having fewer followers than a friend. 
Moore described that addictiveness is the biggest issue of all. Social media and technology, such as phone apps, are designed specifically to make people addicted to them. 
"They're designed to give you that rush of dopamine when you see a notification. There's this little rush that you get because somebody liked your picture or your post or somebody paid attention to you. And that can have an addictive quality where people never really take a break from their phones because they're constantly seeking validation," said Moore.
For Gianna Lopez, 16, of Whittier, California, "It helps my mental health interacting with people and communicating with others on social media," said Lopez.
Lopez is someone who is relatively new to social media due to the 13-and-up age restriction dictated by the Children's Online Privacy Protection Act. This act was made to protect minors from joining social media platforms. 
She spends four hours daily on Snapchat, Instagram and TikTok.
Letty Zamorano, a 63-year-old Los Angeles resident, said, "Social media does affect my mental health because it makes me feel like I need to do more with my life, like to go to more places and see more things." 
They spend four to five hours daily on Facebook due to family and friends constantly posting.
"I use social media to communicate with my family and friends, to stay updated with celebrities and the news," said Zamorano.
For others, social media is used to stay updated on trends, memes and tutorials.
According to a Pew Research study on social media conducted in 2021, 70% of  Americans are on social media to communicate with others, share information, engage with news content or simply entertain themselves. 
Monique Zamorano, 45, is an administrative assistant who spends five to six hours daily on Instagram, Facebook and TikTok. Zamorano said she uses Instagram the most as she is able to keep up on the latest makeup trends or collaborations between her favorite makeup artists. 
As a middle-aged social media user, Zamorano said she prioritizes her personal life and doesn't let social media affect her mental health, consuming only things that interest her. 
Maxwell Longfield, 22, of Austin, Texas is a freelance music artist and film producer. He spends two to three hours daily on Instagram and TikTok. 
"Social media is a tool that can either be very helpful or detrimental to one's mental health," said Longfield. "I have had relationships with social media where I have felt it has been detrimental to my health, but recently I have done an overhaul on the accounts that I follow and have tried my hardest not to compare myself to other people." 
Longfield describes his relationship with social media as business-related and activist-based. 
"I mostly use social media to bring awareness to my music as well as various mental health issues that people may struggle with," said Longfield.
Some of the mental health issues that Longfield advocates for are depression, anxiety, and suicide prevention awareness month which was in September. As he used to struggle with these issues he has made his platform a way to destigmatize some of these topics. 
Experts and sources provided some advice on how to use social media wisely for personal benefit rather than letting it consume you. 
Moore suggests creating boundaries and utilizing social media as a tool rather than only for personal amusement, "that you consciously use for a particular benefit or business in your life versus something that is the default habit," she said.
As a teenage user, balancing school and personal endeavors might seem difficult, but Lopez suggests to "not let it consume you and stop you from focusing on school," said Lopez. 
As an artist, Longfield struggles to divide the personal and business side out of his social media accounts but does not allow room for comparison. 
"Although some people may seem to have better lives on social media, everyone has something happening in their life that others wouldn't want," said Longfield. 
The effects of social media consumption vary for every individual but the usage of these platforms will continue to spike as we dive deeper into a digital era.
Leave a Comment
About the Contributor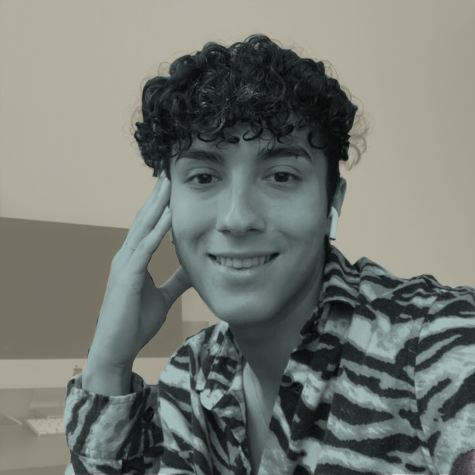 Justin Garcia, Social Media Editor
Justin Garcia (he/him) is a senior at SF State and serves as the social media editor for Xpress Magazine. His interests are fashion and music and he is...