San Francisco Restaurants Savor the Seasons
Join Xpress Magazine's Mariana Garrick as she learns about the rich family history of San Francisco's Sabella & La Torre restaurant with special guest Gina La Rocca.
Combined with the aroma of Liguria Bakery's olive oil and crisp garlic focaccia bread, Sabella & La Torre's freshly caught seafood from Fisherman's Wharf and Red's Java House's unique fluffy sourdough sandwiches, San Francisco is home to many restaurant staples that have withstood the test of time. By serving generations of families and bringing people together to appreciate different cultures, their food is a testament to why they've lasted so long and survived the pandemic. 
Liguria Bakery has remained a family-owned business since Michael Soracco's grandfather, Ambrogio Soracco, founded the establishment after immigrating to San Francisco from Chiavari, Italy in 1907. At one point, the establishment offered biscotti and sourdough on the menu but has since removed those items and chosen to strictly specialize in focaccia, a type of oven-baked Italian flatbread. The bakery resides in North Beach, a neighborhood that is rich with Italian culture. Long-time residents still continuously support the business — even throughout the pandemic. 
"Back then it was more of a neighborhood type of thing," says Soracco. "I think what's happened throughout the years is the people. You bring your kids there and then they bring their kids there, so it's up through family lines."
Liguria Bakery's loyal clientele continues to support the business through its hardships. The 110-year-old bakery was deemed essential during the COVID-19 pandemic, so it never closed and Soracco kept things going by strategizing. While delivering focaccia to other businesses, the bakery began selling not only bread-making supplies but also their signature dough to assist others in producing focaccia at home.
In Soracco's words, the bakery has remained open for years because they continue to do things the "old-fashioned way." With the original brick oven that's still standing and no machinery in the establishment, the business still remains without ever having to advertise on various platforms.
"We don't do any advertising or anything like that," explains Soracco. "We always advertise with our products. We use all the top ingredients, all top quality and just being that we've been in business for so long, I think that's the testament to how good of a product that we do make."
Soracco's old-fashioned, handmade focaccia bread has helped people nationally connect to Italian culture. With over four generations of people continuously supporting the bakery, his grandfather's idea to bring focaccia to San Francisco has gained him national attention. Soracco explains he's known nationally as the guy who runs the "focaccia place."
Liguria Bakery isn't the only place that has managed to survive the pandemic in San Francisco. Sabella & La Torre has remained at Fisherman's Wharf since 1927. Gina LaRocca is a fourth-generation family member who partners with her cousin Tom La Torre to manage the restaurant. LaRoca's great-grandfather first immigrated from Italy in the mid-1800s in search of his brothers. After they reunited, the brothers decided to open the business together in San Francisco. As fishermen, they thought Fisherman's Wharf was the perfect location to open a food stand to support their family. What first started out as a food stand that only sold crab and other seafood items to customers soon turned into a full-service restaurant due to its success.
Sabella & La Torre has remained open for nearly a century, and LaRocca explains that the restaurant is one of the last family-owned businesses that still resides on Fisherman's Wharf, thanks to their freshly cooked seafood. With recipes coming straight from the first-generation owners, the restaurant gives a little flavor of Sicily to everyone they serve.
"We're a small family-owned business," says LaRocca. "One of the last family-owned businesses on Fisherman's Wharf, which is just heartbreaking. We represent what the history was down there, and it's pretty unique what we do with the crab."
The restaurant is one of the original inhabitants of Fisherman's Wharf's and has since ventured into a crab-shipping business in addition to being an eatery. Along with LaRocca and her cousin, other family members help run Sabella & La Torre and LaRocca hopes to keep the business family-owned by showing the newer generations the ropes. 
Red's Java House is another restaurant that has become a staple in San Francisco due to its resilience throughout the years and culture-fulfilling food. The restaurant has remained in South Beach since 1955 and owner Tiffany Pisoni says she owes it all to the customers. In Pisoni's words, the people of San Francisco own Red's.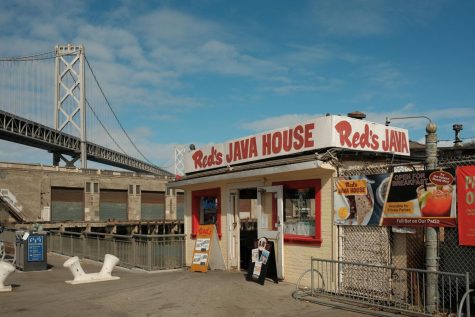 "When I say the people own it, it's because San Francisco had kept us alive during this pandemic," says Pisoni. "We really decided that we are not going to shut down and we are going to stay open and ride it out. If we had business or we didn't have business, we were going to let the customers know that we are a place that they can always come to."
Red's Java House is known for its unique sourdough cheeseburgers that were created by brothers Mike and Tom "Red" McGarvey. The establishment has been in San Francisco since 1930 but was previously named Franco's Lunch until the two brothers took over and renamed it in 1955. Although Red's Java House is considered to be American, Pisoni explains that they're not the traditional kind of American place — which makes them different from the rest. 
"We are known for our burgers," says Pisoni. "We're known for doing something a little bit different and yes, it's that classic burger that everybody knows and enjoys. But, we have our twist on it and our twist literally comes back to the McGarvey brothers. Customers always can count on Red's having the same type of food and being just a little bit different. But at the same time, it never changes."
Pisoni further explains that because of their inclusivity, Red's Java House brings everyone together. With its proximity to Oracle Park and its location in the heart of the city, the restaurant has become a go-to spot for families with kids, construction workers, people in three-piece suits and everyone in-between who are looking for a quick-but-savory bite to eat. 
The 1950s-era shack shows a different side to San Francisco due to its blast-from-the-past feeling and menu that's barely changed since the McGarvey brothers took over. After becoming the owner in 2009, Pisoni added her touch to the historical place by adding more photos to its famous photo wall and has managed to keep business booming through the hardships of the pandemic. 
Nationally, over 200,000 businesses have closed down due to COVID-19 and over 54% of small businesses have remained closed in San Francisco due to pandemic-related complications. 
Even after strategically thinking about how to stay afloat among ongoing hardships, some businesses chose to leave San Francisco for several reasons. Hillside Supper Club, a Bernal Heights restaurant that focused on Californian and Italian-based dishes, closed down after being open for almost a decade. 
Co-owner and chef Jonathan Cicotti opens up about the difficulty of owning a restaurant in San Francisco and how the pandemic and rent were factors in the restaurant's closure.
"In San Francisco, even if you're a busy restaurant, it's almost not enough to make it work with how expensive everything is," Cicotti explains. 
San Francisco is known nationally for being one of the most expensive places to live, and when the pandemic struck, it didn't make things easier for the business. Hillside Supper Club's freshly prepared dishes were not designed for to-go circumstances, which arose as a result of the public's inability to dine in due to the pandemic.
"Not every restaurant is good with to-go food. The food that we did there was prepped fresh every day. The menu was always changing, using all local stuff, and it wasn't really the kind of menu that's meant for takeout," says Cicotti. 
The Californian and Italian-influenced cuisine showed Cicotti and co-owner Tony Ferrari's culture to everyone who had the pleasure of eating there. 
"We have family connections in Italy, so we were always making fresh pasta and focaccia and stuff like that," says Cicotti. "But Hillside Supper Club was more seasonal California cuisine where the menu is just based on what was available from the farmers. So it wasn't just the Italian dishes. It was a lot of local seafood or different local needs."
After closing down the Victorian-style restaurant building he shared with his business partner at the time, Cicotti relocated to his birthplace of Washington state where he opened up a new eatery, Bar Cicotti. He emphasizes the importance of sourcing locally there too. Cicotti believes that by using solely fresh and local goods, customers can trust the food and in turn feel more connected to the culture. 
"Being a chef, I feel like that's rule number one," says Cicotti. "Use good product and know your farmers source responsibly. Then, you provide that to the guests and instantly they feel connected."
Leave a Comment
About the Contributor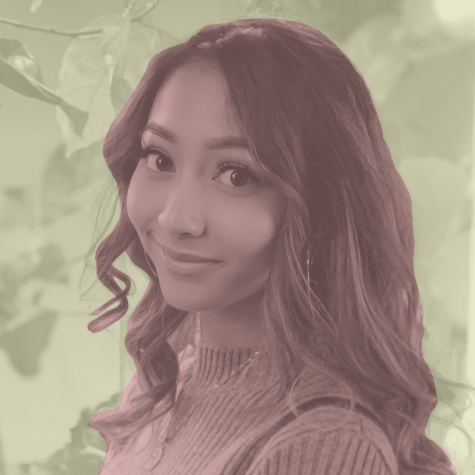 Mariana Garrick, Staff Writer
Mariana Garrick (she/her) is a fourth-year journalism major and sociology minor at SF State. She is a former writer and news anchor for On Campus, Insight...