Deep Down, We're All Clowns
On an early Sunday afternoon in a San Francisco warehouse, an unusual scene takes place. A young woman stares at a purse on the floor before gingerly placing her left foot inside of it. Across the room, a middle-aged man walks with his arms outstretched, blinded by the giant stainless-steel cooking pot he is wearing as a hat, while another pushes a wine glass across the hardwood floor with the handle of a feather duster. The entire performance unfolds to the tune of what might best be described as "circus music."
For over 20 years, Christina Lewis has been helping people discover their "inner clown." Lewis, 60, has been single-handedly running the Clown School of San Francisco ever since the previous owner, Arina Isaacson, gifted her with the school in the late '90s.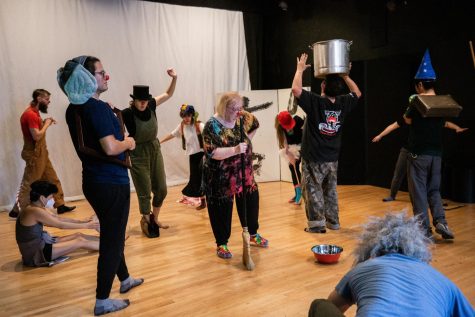 "(Arina) taught this particular type of clowning where you create a personal clown character based on your own idiosyncrasies and your personality and your walk," Lewis said. "And then using that character, you create theatrical material drawing from what's going on psychologically."
Unlike the stereotypical clown, Lewis doesn't encourage her students to wear makeup, or even to wear elaborate costumes. Instead, it's all about the red nose, which she likes to call "the smallest mask in the world."  
"The mask allows us to unmask ourselves. It's just enough distance from our pain or our story to be able to express it," Lewis said.
Throughout her courses and workshops, Lewis encourages her students to look within themselves and their lives to find inspiration for their character and performance, even if it means acknowledging trauma and grief.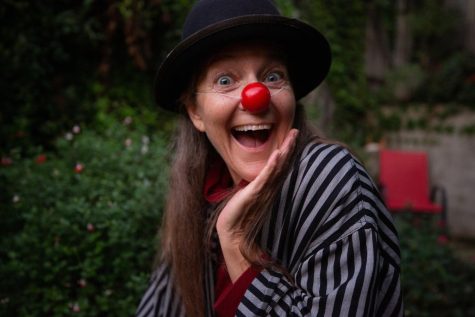 Lewis grew up in what she describes as a serious home. Her father was a philosophy professor and her mother an Austrian World War II survivor. When it was time for her to go to college, she felt a responsibility to choose a conventional intellectual career. But when she enrolled at Oberlin College in Ohio, she was drawn to the college's mime troupe.
There, Lewis secretly struggled with an eating disorder. Her first original performance piece was about a girl who would anxiously sneak into the kitchen to raid the cabinets until she was eventually devoured by the refrigerator.
"It was funny, everybody was laughing and everything, but the people who knew me knew that I had just exposed my deepest shame. And I found that there was an experience of great healing, being able to take what was secret and hidden and shameful inside and be able to externalize it, and make it into something," Lewis said.
Since then, clowning has been an inextricable part of Lewis's life. Her wedding invitation photo, which sits on a mantle in her San Francisco home, shows her and her husband striking dramatic poses, both dressed in full clown. Below is a snapshot of her daughter when she was a kid playing violin wearing a hat and a red nose.
In her living room, an inconspicuous bench sits atop the trap door that leads down to her storage area, where Lewis keeps a lifetime's worth of costumes and trinkets that she's collected over the years — a giant heart-shaped pillow, the tiniest music box and an endless assortment of hats and costumes.
Lewis was inspired by Isaacson's unique way of teaching clowning and went on to get a master's in drama therapy and then work as a special education teacher. Over the years, she became more and more interested in finding a way to combine clowning with therapy.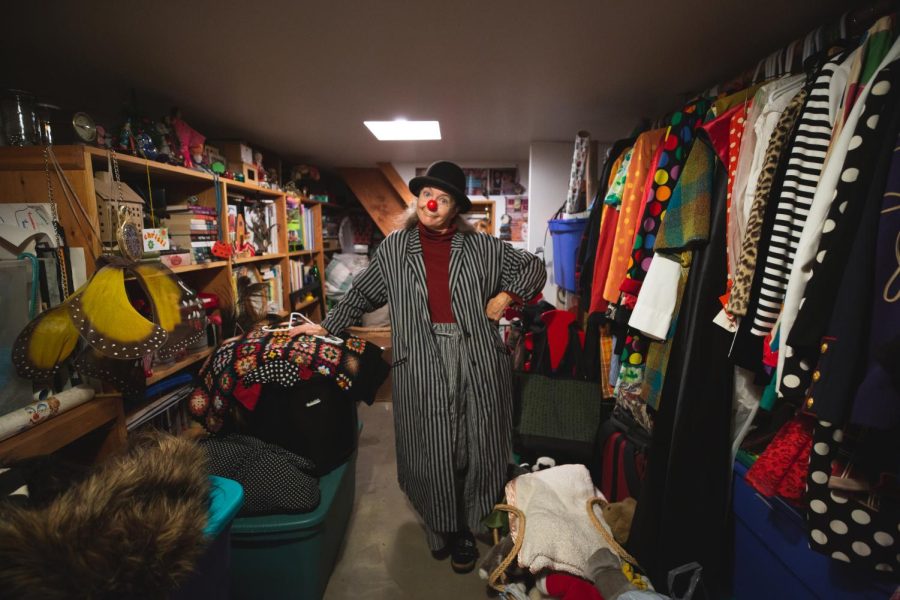 She wasn't the only one who was drawn to Isaacson's work. Twenty-five years ago, Susan Prindle was going through a divorce from a marriage that had left her feeling repressed, so she signed up for the clown school. What she didn't expect was for the experience to move her to tears.
"It was so emotional for me because I had no idea I could do that," said Prindle. "I just got totally hooked on it."
Prindle's clown character is named Rosie. Unlike some clowns, Rosie always wears the same outfit — a vintage red wool overcoat with white trim and bright yellow stockings that peek out from under a blue and white polka-dotted dress. Only Rosie's hat changes to pair with one of a large collection of different-sized red vintage suitcases. 
"I definitely feel like (Rosie is) that part of me that deep inside that I am afraid to let out, but as a clown, I get to do it," said Prindle, who is now in her 70's. "As I get older, I'm thinking, 'Screw it. I'm just going to be who I am, and I am very playful and silly.'"
All of Prindle's performances have been inspired by an element of her life, whether it be tragically trying to put the severed limbs of her childhood doll back together or lamenting the pollution in her Portland neighborhood by packing one of her red suitcases with trash and angrily pretending to shoot it with a rifle.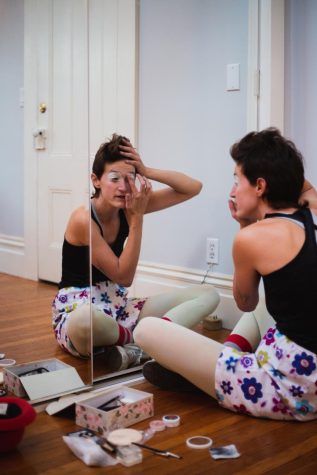 "It's often very touching," said Lewis. "I really believe that clowning is not necessarily just about being funny. The clown also really touches the tragic element of life. Tragedy and comedy meet at that point in the middle, and the clown is a beautiful opportunity to expose and access that point."
Every year, Lewis leads a five-month workshop that culminates in a group performance. The two most recent performances, respectively titled "Clowndemic" and "Clown Immunity," were forced onto Zoom after the outbreak of the coronavirus pandemic. But Lewis has embraced the medium as a cinematic element of the performances. In chaotic synchronicity, clowns of all stripes weave in and out of rectangular boxes, pop their heads through doorways and peer inquisitively into the camera. 
David Heartlife, who began taking Lewis' workshops during the lockdown, said that he started to explore different forms of therapy in order to address inner anger and traumatic events that he experienced as a teenager. He often experiences moments of deep sorrow when performing as a clown.
"The deep sadness is something that I don't show a lot, or also don't always have access to, and I would say this is probably the biggest reason why I do this, to really keep access to my feelings," said Heartlife.
Unlike many of Lewis's regular students, Rachel Milner moved to San Francisco in the hopes of becoming a professional clown. But when she got there, she suffered an unexpected breakup.
"I felt like a joke, like I moved out to San Francisco to go to clown school, left my family and community behind and then got my heart broken. I was like, 'Damn, this is so ironic,'" said Milner.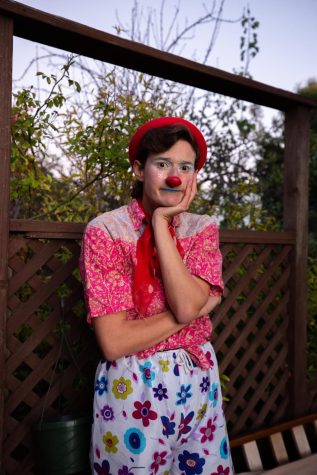 Milner studied at the Clown Conservatory in San Francisco, where people train to become professional clowns. During her yearlong course, she developed her character using the somatic clown method, a process by which people identify their characters through exploring their own idiosyncrasies and quirks, and the process was unexpectedly emotional.
"Part of my clown journey really let me explore gender in a way I really didn't have permission to before, without me even really knowing it. Because the clown provided this really gender-neutral palette," Milner said. "I would never allow myself to play in drag, but this clown could just do that."
Now, Milner works with Prescott Circus Theatre in Oakland, a nonprofit organization that serves schools in underserved communities in the Bay Area. The organization is one of many using clowning as a means for social activism. Hospital clowning has long been a fixture of children's hospitals and retirement homes, and the nonprofit organization Clowns Without Borders has sought to use clowning as a means to bring joy to children in war-torn countries.
Moshe Cohen, who works with Clowns Without Borders and the Medical Clown Project, a hospital clowning organization, believes that clowning provides a unique means to make a strong connection with people because it removes them from the rational world.
"If you're not using words, then people have to use other senses to interpret what you're doing, and so the relationship in the best of circumstances between you and that audience is going to be one of a broader human connection," said Cohen. "People only laugh when they feel connected."
Cohen got into clowning when he quit his job at the San Francisco Stock Exchange at the age of 27, packed his suitcase with some juggling equipment and flew to France. While visiting friends in Annecy, an Alpine town not too far from Switzerland, a few friends convinced him to try a street performance in town.
"I was not a very good juggler. I had no performance experience. But I had fun," said Cohen.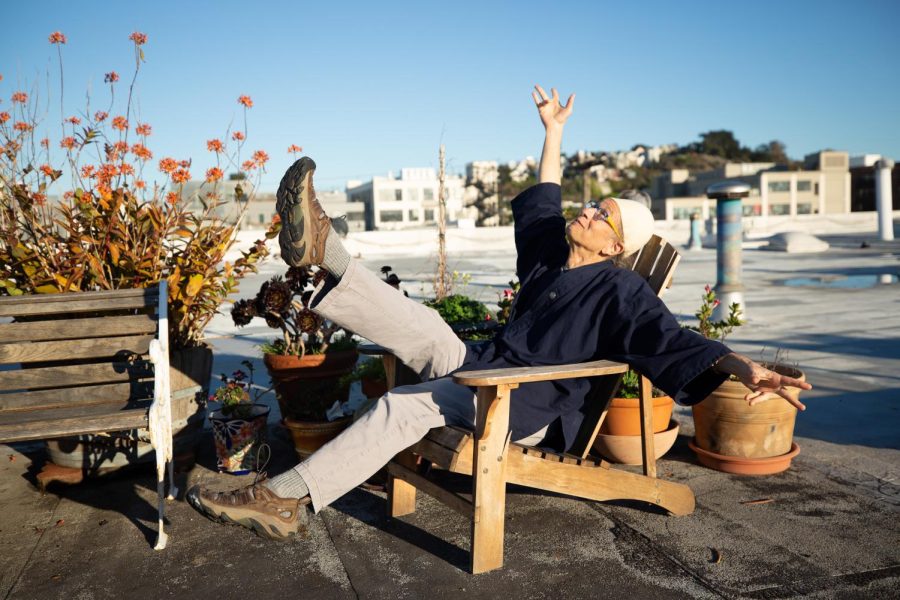 That fun was what led him to pursue his career in clowning. Still, after a long successful career, he said that he often feels misjudged when he tells people what he does for a living. Cohen even set up a google alert for the word "clown," which he said mostly comes up with references to the 1980s rap group Insane Clown Posse, sports articles that use the word as an insult and evil clowns, but said he rarely ever gets an alert for theater performances. He believes that the commercialization and lack of cultural preservation of the craft have led to an overall lack of understanding and respect for clowning, particularly in the United States, where the cliché American clown character is often portrayed as white-faced, ghastly and evil in most clown-themed Hollywood movies made after the 1980s. 
But this caricature is a far cry from the nuanced performances of Emmett Kelly in the 1930s, who helped popularize clowning through his character "Weary Willy," based on the hobos of the Great Depression. The clowns of the early 20th century United States were the epitome of entertainment and performance art, and yet, in the 21st century, they have almost become synonymous with horror. 
But the worldwide clown scene is far more nuanced than the stereotype lets on. From those who are using the craft as a means of self-exploration to those who simply want to bring joy to others through a meaningful art form, clowning is a highly personal endeavor. Lewis believes that she is part of a growing movement of people who are discovering clowning as a means for personal growth, and she's not stopping anytime soon.
Leave a Comment
About the Contributor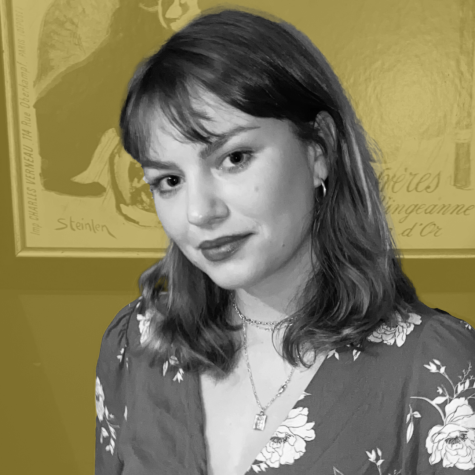 Saskia Hatvany, Editor-in-Chief
Saskia Hatvany (she/her) is the editor-in-chief of Xpress magazine. She is a freelance writer and photojournalist from Oakland, California. Her work has...