Closeted: Coming Out in the Modern Age
Embracing your sexual and gender identity can come with a whirlwind of emotions for those who are on the LGBTQ+ spectrum. Fear, anxiety, guilt and relief are among the most common feelings when it comes time to share your identities with the people around you. 
Queer people today have recognized "coming out" as a unique experience, not uniform to one standard. Members of the community make one thing clear: people aren't born into a closet — they are placed in one by the societal expectations around them.
"Coming out is really not made for the gay person in mind, it's more for the straight person's comfortability," said Gordy Nipper, a San Francisco State University student. "Straight people don't come out of the closet, why should gay people have to come out?"
The term "the closet" may trigger a wide variety of emotional and mental responses for those who align with LGBTQ+ labels. Nipper explains how being placed into this space resulted in negative feelings around his own identity.
"I felt hidden (and) ashamed thinking about how nervous and literally mortified I was to come out to my parents," said Nipper. 
He recalls seeing his heterosexual counterparts simply being able to exist and engage in romantic relationships with ease without having to grapple with some form of their identity.
"Meanwhile, I had this entire life-eating guilt and shame," said Nipper. "It adds a lot of pressure that does not need to be there."
For some members of the LGBTQ+ community, coming out can feel more like an endless experience rather than an isolated event. They feel as though coming out is continuous when placed in new environments, whether for work, school or clubs. 
"The idea (of the closet) isn't accurate because you don't just come out once, you come out over and over and over again," said SF State student Ryann Haskins. "It's not just a one-time situation, it's continuous and infinite."
Officially coming out, however, does not always validate someone and their identity.
"I already knew and that's all that mattered to me," said Haskins. "I don't think telling other people made it more real."
Haskins recalls coming out to their parents in high school, who took it very well. 
"It was very casual because that's how (my parents) made it seem," said Haskins. "They had always given me the space to be whoever or whatever I wanted."
After moving to San Francisco, Haskins said they felt like they had the ability to be more openly expressive with their sexuality and gender. 
"There's a lot more queerness and a lot more openness in my life," said Haskins. "(In my hometown) there wasn't an option to center queerness."
SF State's Associated Students President Joshua Ochoa felt similarly after moving from his less progressive hometown. 
"Safety was an issue if I did come out publicly," said Ochoa. "I feel much safer mentally and emotionally here in San Francisco because there are people here that I know will support me regardless of what I identify as."
Ochoa recalls having difficult feelings around coming out to his mother and brother in high school. He waited several years to come out after initially realizing he was part of the queer community.
"That was hard. I know that (my mother and brother) were very supportive and loving but it's never easy telling anyone," said Ochoa. "I wasn't mentally ready for the release of all that stress and anxiety and angst."  
​​A 2010 qualitative study titled "Family Acceptance in Adolescence and the Health of LGBT Young Adults" assessed the significance of having a welcoming environment to come out in. 
Researchers examined family behaviors in relation to their child's sexual orientation. They found that how people around you react to you coming out can oftentimes be an indicator of how you feel later in life towards your own sexuality and gender. 
"Family acceptance predicts greater self-esteem, social support, and general health status," researchers concluded. "It also protects against depression, substance abuse and suicidal ideation." Having a positive coming out experience has been shown to provide positive impacts in all parts of life. 
Nipper vividly remembers the night he came out to his eighth-grade best friend. "I was literally sobbing because they were like, 'You are so loved. You are so valued.' It went super well."
Societal pressures can also impact an individual's queer experience, whether they may feel pressured to come out or are allowed to explore other identities.
"I never felt like I had to come out to my parents," said Marianna Lira. Lira works as the director of the SF State Queer and Trans Resource Center. The office provides programs and support for the university's LGBTQ+ students.
Lira explains how defying traditional societal expectations of gender allowed them to become more comfortable with their identity. 
"Gender does not really exist, it's all a performance," said Lira. "I don't want something that's just a performance to dictate my life."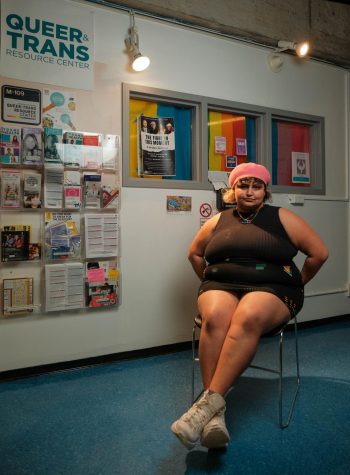 Experimenting with pronoun usage was an outlet that Lira explored. 
"I started using she/they pronouns at first, and then I got really comfortable with 'they'," said Lira. "I actually started preferring when people would use that for me so then I fully changed (my pronouns)." 
Publicly coming out with your sexuality, gender, or pronouns does not always guarantee labels and identities will be respected.
"It hurts so much more if I did tell them and they were still misgendering me," said Lira.
Notably, societal expectations to come out have changed over time. With the increase in representation as well as the presence of social media, it's easier for queer folks to find each other and form a community.
"(There are) platforms like Instagram, TikTok and Twitter, where people can see each other," said Nipper. "You can meet so many people who are so similar to you."
Like Nipper, Lira recalls embracing societal setbacks with their community and working to form a welcoming and accepting culture. 
"A lot of the people who come into my office are 18, 17 sometimes, and they're scared," said Lira. "A lot of them are like, 'My family is not going to accept me,' especially queer and trans people of color. I will tell them, you're about to meet a whole other family [that will be] everything you would ever want. The best thing about being queer is having chosen family."
Leave a Comment
About the Contributors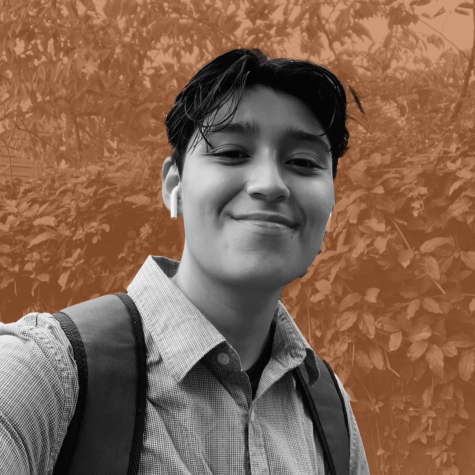 Nicole Gonzales, Online Editor
Nicole Gonzales (they/them) is the current online editor for Xpress Magazine. They are a fourth-year journalism student minoring in sociology and political...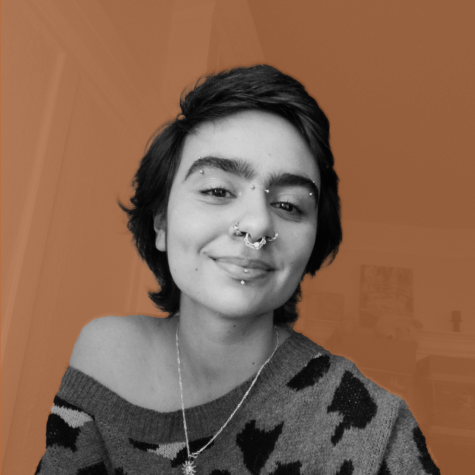 Cash Martinez, Social Media Editor
Cash Grace Martinez (he/they) is a 2Spirit transgender & Southern Pomo storyteller based in San Francisco. His work has been featured in the Press...