From Female to Male, and Back Again
For five years, Alia Ismail identified as a transgender man — until one day, they didn't.
At the start of 2021, Ismail, now 26, began "detransitioning" — in simple terms, the process of reverting from a transgender identity back to the gender identity an individual was assigned at birth. 
For them, the decision to do so was deeply personal, just as much as their first transition. However, Ismail says, neither journey came without careful consideration and research.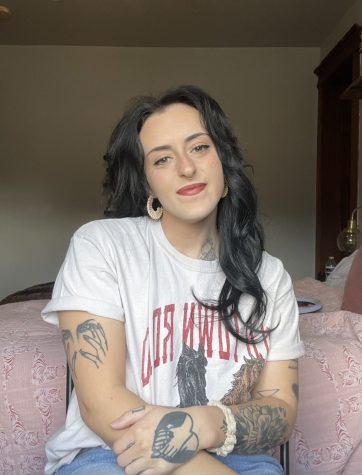 "Every decision I made, I did it with my happiness first," they say.
Ismail says that they still struggle to understand their gender identity. Ultimately, they say, putting a label on it doesn't matter, as long as they feel like themselves.
"I just feel like a human," they say. "That's still a label and identity in itself, too, but we can only get so far from it."
Detransitioning typically involves reverting changes caused by hormone therapy, surgery and social transition. The process can be long, frustrating and often just as difficult as transitioning in the first place.
A study conducted this year found that among 237 detransitioners, 70% realized their gender dysphoria was related to other issues, thus inspiring their detransition. The same study also reported health concerns, social pressures, financial concerns and a change in political views as other reasons.
Ismail, who also goes by Issa online, is a social media influencer and YouTuber. They shared their initial journey of transitioning from female to male with their audience in 2018, eventually documenting the process in a film titled "A Year in Transition."
Since the start of 2021, they have publicly shared their experience detransitioning with an audience of over 6,000 followers on Instagram and two thousand subscribers on YouTube. On their TikTok, Ismail discusses issues of self-esteem, gender identity and self-acceptance with their followers, considering the platform to be their "little diary."
At 16 years old, Ismail had come out as gay. Shortly after, they began to feel more comfortable expressing their masculine side. In retrospect, they say, it was more likely a desire to fit in with binary gender roles than anything else.
"The relationships around me — it was always a masculine person and a feminine person, a man and a woman," they say. "When I found myself drawn to very feminine people, I started to take on the masculine role, in a sense."
Throughout high school, exploring their queer identity further, Ismail found common ground within online LGBTQ communities on platforms like Tumblr.
"I think I was just connecting with a community and trying to find myself," Ismail says. "That was all I had to base my thoughts and ideas off of — who I was and my identity."
These days, on Youtube, TikTok and Instagram, detransition stories abound. 
One video, titled "I'm Detransitioning: My struggle with Gender and Self Acceptance," by creator Graysons Projects, clocks in at 1.2 million views. Another, "Detransition: My story, and what I wish I knew," has racked up 1.5 million views in a few months alone.
Una Chang, 20, a sophomore at San Francisco State University, views these videos as potentially dangerous for the wellbeing and safety of the transgender community.
"I understand people talking about their personal experience, but doing so in a way that's so public and cautionary, it feels like fear-mongering. It creates a lot of anxiety and self-doubt," he says. "It's just a very personal experience that is overly generalized into, 'Everyone will feel this way.'"
In September 2020, Chang was prescribed testosterone for hormone replacement therapy and received top surgery less than a year later in July 2021. For him, the road to receiving gender-affirming healthcare was long, tedious and littered with roadblocks.
"People change, obviously. But it confuses me, for how many hurdles you have to go through to medically transition to then realize, 'Oh, I guess this is not what feels right for me," he says.
While Chang recognizes the importance of people sharing their experiences, he says that these stories are co-opted into anti-trans rhetoric, like that of author Abigail Shrier, whose book "Irreversible Damage: The Transgender Craze Seducing Our Daughters" dominated mainstream LGBTQ discourse in 2020.
In her book, Shrier writes about the existence of gender dysphoria, particularly in those assigned female at birth, as being a temporary fix for other mental issues, including eating disorders, depression and anxiety. Additionally, she argued that transgender influencers, like Ty Turner and Sam Collins, encourage young girls to pursue hormone therapy, disown or snub their families and lie to receive gender-affirming surgeries.
The book was hailed by a number of conservative commentators and journalists, including Ben Shapiro and Madeleine Kearns, as a defense for Christian family morals. On the political Left, the book was denounced by LGBTQ advocates as pushing transphobic and anti-science rhetoric.
"Those stories tend to really affect the way that cis people view (transgender people)," Chang says. "It's frustrating to have (cisgender people) constantly talk about trans issues when (they're) not really part of the community anymore. It takes away the voices of a lot of trans people who aren't heard as much."
For some, such as Carolina Osoria, 21, the prevalence of these narratives can lead to people delaying aspects of their transition out of fear, anxiety or concern.
"I've heard about individuals (in the LGBTQ community) who transitioned and regretted their transitions," she says. "I was very hesitant. It's a huge commitment."
Still, Osoria says, the desire to be her true self ultimately overpowered her fears. Months later, she says there's very little she would change about her transition.
For Ismail, the stigma around detransitioning — on both sides of the discussion — initially made it difficult for them to open up about their life on social media.
Despite the negative feelings and depression they experienced during their initial transition, Ismail still views the experience as a positive one. They note that this deviates from what a lot of people perceive detransitioning to be like.
"Of course you can always say, 'Ugh, I wish I didn't do that,'" Ismail says. "There are certain things we have to go through in order to learn a lesson, evolve more or become a better person."
Through their work on social media, Ismail hopes to advocate for more awareness and visibility of detransitioners, as well as the diversity that exists within the community. They want to show that no matter what, people can love who they are — transgender, cisgender or anywhere else on the spectrum.
Leave a Comment
About the Contributor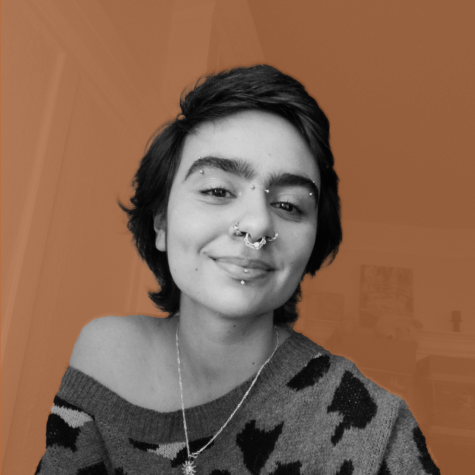 Cash Martinez, Social Media Editor
Cash Grace Martinez (he/they) is a 2Spirit transgender & Southern Pomo storyteller based in San Francisco. His work has been featured in the Press...