Wearing Drag As Armor
December 15, 2021

(Podcast by Gia Opsahl/Xpress Magazine)
Editor's note: The drag queens mentioned in this story have requested to be referred to by their drag name.  
The first time Cassidy LaBlanc, 30, put on their wig and smokey eye, they looked in the mirror and immediately recognized a different part of themself that had been missing. 
Performing drag for fun with friends in college is where it all started for LaBlanc, drag queen, artist and performer in San Francisco. 
The artistry of drag has been a staple in San Francisco dating back to the 1950s. The city's expansive drag scene has produced some of the most legendary and longest-running performers in San Francisco, such as Phatima Rude, Renita Valdez, Carla Gay and Mutha Chucka, as seen in a 2019 Vogue article. 
San Francisco's drag scene is said to be one of the most unique, out-of-the-box and accepting communities according to several queens in the city. It continues to evolve and leave a place for any kind of drag. Popular spots for drag shows in the city are Oasis, The Edge, Moby Dick and PianoFight. 
LaBlanc first discovered drag in 2010 as a student at the University of Minnesota where they met their first queer family of people who choose to nurture, love and support one another. 
Focusing on theater, LaBlanc's major, was their first priority. They solely saw themselves as an actor and strayed away from anything else. After being asked for so long to try drag by friends, LaBlanc surrendered.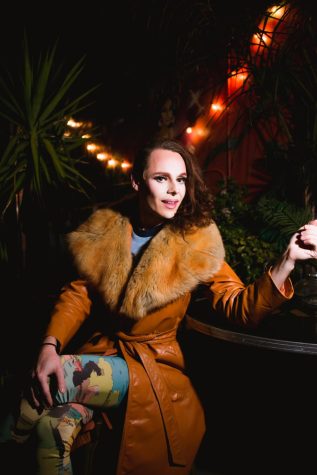 Before they began to discover their queer identity, they identified as a cisgender and heterosexual male. But while in their drag, LeBlanc realized that what they were missing was the "divine feminine" fragment of themself. 
"Since then, it's been a beautiful process. That's how my drag persona, Cassidy LaBlanc, was formed," they said. 
After falling in love with San Francisco during college, LaBlanc moved to the city in 2012 and pursued their career in improv and character acting, which then led to them becoming more involved in the drag scene once again. 
"San Francisco is the complete opposite of mainstream drag," they said. 
LaBlanc expressed the level of encouragement in the city's drag scene, where there is room to express oneself from a place of "even deeper authenticity." Whether that looks like a more gender-expansive expression or doing makeup looks, LaBlanc believes San Francisco has an alternative way of integrating these.
Bonita Rose, a drag queen and performer in the Bay Area, described the drag scene in San Francisco as nurturing and accepting. 
"As soon as some of the veteran performers notice that someone is up-and-coming, they'll instantly take them under their wing and provide them with advice," she said. 
After watching the popular reality TV show RuPaul's Drag Race for the first time in 2016, Rose took inspiration and realized this was not only a creative outlet but also an art form. 
"This was an outlet to pour all of my repressed creativity and desire to be more feminine. All of these things just started making sense," Rose said. 
Rose recalls her first performance at DragCon, a convention for those interested in drag, where she had to dress up and take an Uber to the safe-haven alone. 
"It was nerve-racking going out in an outfit and makeup, and looking nothing like the people around me," she said.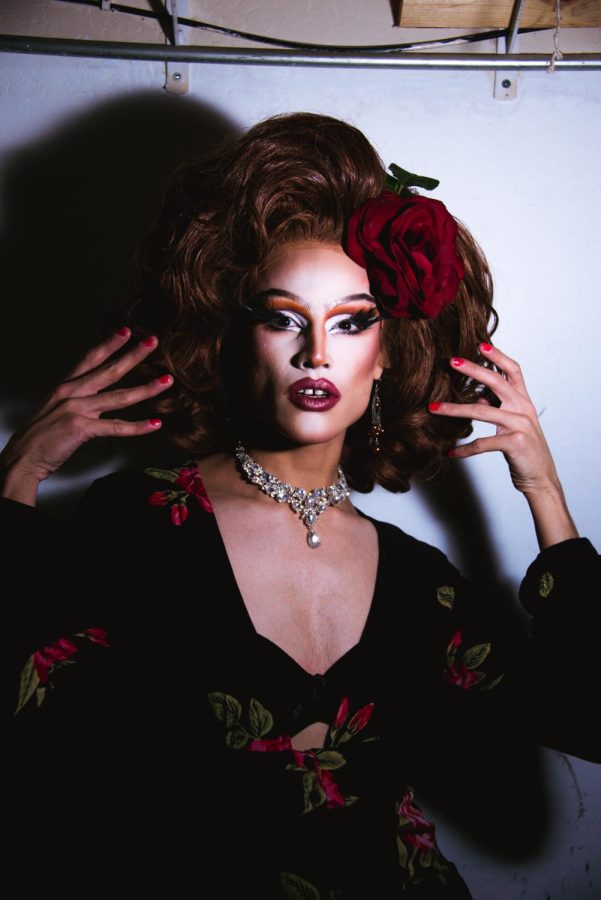 Rose described her first performance as cathartic. She was finally able to get her fashion visions, that she designs herself, out in public. Many of her designs are inspired by the '90s, anime and cartoons. Rose is also a studio artist, so she is constantly inspired by painters and contemporary artists. 
"It all just kind of blends together," she said.
Over time, Rose became more and more comfortable and said their "drag became their armor." 
Although Rose sees herself as more of a shy individual, she craves the theatrics and spotlight that drag gives her. 
"As a queer person, it's nice to have things that are my moment. Just to have those four minutes on stage when everyone is looking at you is a beautiful thing," she said. 
LaBlanc agreed and explained the exhilaration that performing brings them, adding that this isn't just a hobby, it's a necessity.
"The arts and performing drag is a form of deep healing. It's a way to express yourself and truly feel seen at the core of who you are," they said.
Not only do some drag queens find an outlet in their performances, but they find one in their makeup as well. LaBlanc says artistry is something that runs in their biological family. As they sat down to do their makeup for drag shows, the makeup became more and more intricate and eventually evolved into body paintings. 
"I came to this conclusion that makeup is just paint and my body is merely a canvas," LaBlanc said.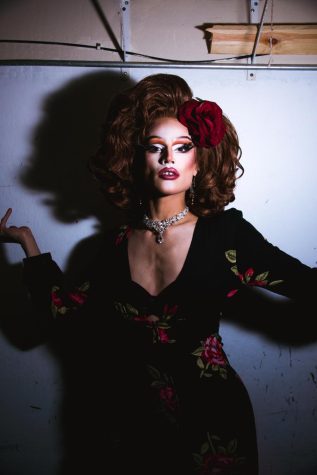 Obsidienne Obsurd, another drag queen and performer in the Bay Area, also combines their passion for illustration in their drag looks and performances. 
Obsurd, who identifies as transgender, explained that being raised as a woman was part of why they used makeup to express themself. It started with a perfected foundation base and winged eyeliner. Once the pandemic hit, they began to explore their gender and purposely construct their looks around subverting traditional uses of makeup. 
Obsurd is also a classically trained musician. They balance playing orchestras and chamber music as well as performing drag shows.
Drag found a way into their life when they began looking for a new creative outlet. Due to the pandemic, their career in classical music was put on complete hold. 
"I sort of am what's called a 'bedroom queen,'" they said. "My drag evolved from the makeup experimentations in my bedroom."
They began sharing their makeup creations online through their Instagram account, @obsidienneobsurd, and have been building their online presence since then.
"I've always loved performing and, as a musician, that's the primary thing that I do. But drag is such a liberating and different type of performance that relies on spontaneity, rather than careful planning, as my other career does," Obsurd added. 
They explained that drag lends itself to being able to express different sides of yourself in one context, under one drag brand. 
Because Obsurd isn't able to interact with the audience much in classical music, drag gives them the outlet to do so. 
They hope to continue to grow within both of their careers and one day blend both passions. 
"There's mutual respect. There's a sense of community," Obsurd said. "It's really magical."