Finding Refuge in the Sound
Pressing your hands to the piano keys, plucking at the strings of a guitar or creating chord progressions and producing melodic vibrations with your own hands — it's an almost indescribable feeling, unique to those who play, create, write or perform music.
Music is often described as a refuge for those who play instruments and perform. People can use it as a way to express their feelings, form connections and community and contribute to overall happiness. Creating these sounds can serve as a safe space for those who have a passion for playing and performing music.
"It is a great feeling to hear a piano come to life or strum on a guitar and hear the natural vibrations start to come out," said Jono Kornfeld, San Francisco State University music professor and teacher at the San Francisco Community Music Center.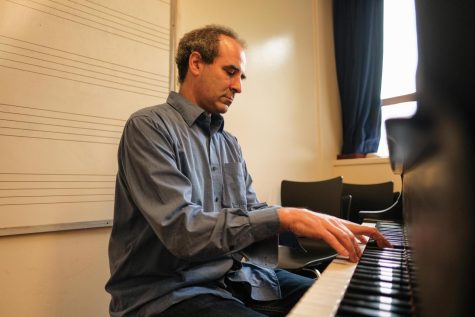 Kornfeld also plays guitar with his band Hopsauce, a funk group with aspects of jazz and improvisation.
"The better part of performing is when I get in a zone where the music is flowing," said Kornfeld. "I feel like I'm back in some kind of special zone or happy place, to put it simply."
Other musicians feel similar to Kornfeld.  
"It's a safe place," said Michaela Gallegos, a graduate of the University of California, Berkeley's music department. "It's been such an element throughout my entire life. It's definitely made me who I am and uplifted me."
Gallegos sings lead vocals and plays piano in Triplet Taxi, a band she formed with her brother, Austin Gallegos. The duo has released two singles and is currently working on an upcoming EP. 
"Playing and writing music is an extreme outlet because you get to put your own emotions and feelings into that," said Gallegos. "For me to be able to produce the sounds that other people get that feeling off of, it's incredible. Not only do I make myself happy, but hopefully I make others happy while listening to it."
Using personal experiences as inspiration can make the production process of songs more intense or emotive for those musicians. 
"When writing music, we pull from what inspires us the most," said Gallegos. "It's really nerve-wracking releasing those songs and to be like 'I put my heart and soul in this.'"
Creating your own songs also serves as an outlet for many musicians, including Brandon Setta, Pennsylvania native and self-taught guitarist and songwriter. Setta played lead guitar in the shoegaze band Nothing for several years, as well as acted as one of the band's co-songwriters. 
From a young age, Setta used music as an outlet to work out his creative inspiration. "All I wanted to do was play guitar at that point," said Setta, reflecting on his childhood.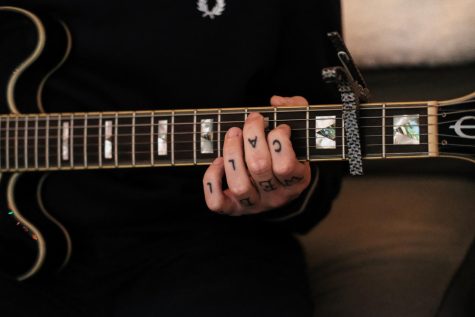 He now creates independent music for his solo project, White Lighters, and has released a studio LP and several EP's. He feels that his level of creativity and inspiration can vary at different points in life. 
"When I play a guitar it's usually to write a song that's in my head," said Setta. "I get these creative bursts where I want to write multiple songs at once or I have no ideas for months."
Setta reflected on the creative process of making his solo project's debut studio LP, feeling gratitude and creative freedom.
"I wrote a ton of stuff, little bits and pieces of songs that were all over and making me crazy. So I started to focus on songs one by one," said Setta.
While songwriting, Setta feels his inspiration comes specifically from melancholy feelings or experiences. 
"It's always been driven by the darker side of things," said Setta. "Depression, sadness, drinking problems, whatever bad shit you have going on. I write about that so it's a sort of release."
For many, music has served as a universal language that allows those who play to form significant bonds with one another.  
"I hope I'm connecting with the students and that we are sharing this love for music, even if we're into different styles or at different levels of understanding," said Kornfeld. "There's a certain community aspect to that because we're all choosing to engage with music."
The bond that playing music together has created among Kornfeld and his bandmates continue to empower the group's dynamic and understanding of one another.
"Whether we are actively working on things, either to compose music together or to be in the moment of performing, there's a really special kind of connection with those folks," said Kornfeld. "We are inhabiting the same special little world together."
This type of connection, Kornfeld believes, is unique to performing musicians. 
"What is particular about making connections through music is that there's a whole language and set of skills," said Kornfeld. "We're doing something that's very demanding and active and requires all sorts of things to be in balance."
Musicians of all genres and experience levels can feel similar. 
"It's about community and meeting other people too and being like, 'Yes we are all in our safe place,'" said Gallegos.
The relationships formed over a musical connection are said to be some of the strongest an instrumentalist may experience.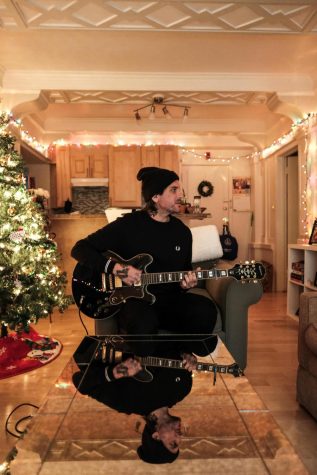 "You're constantly working together and in close quarters. You know each other's problems," said Setta. "You love each other to death. There's an insane bond there."
While the expressive, passionate and communal experience of playing is common, pursuing music as a career may have its own difficulties. 
Kornfeld feels his drive for playing music contains a multitude of these difficulties, one being how it can be tricky to redefine your relationship with music when a passion becomes a paycheck.
"It exists on different levels. There are some very personal ways in which I relate to music. But because I choose to perform, I have to also approach it professionally," said Kornfeld.
Setta has also experienced the highs and lows of being an actively touring musician. After bartending with his friend, both aspiring to become successful performers, Setta questioned what pursuing a career in music would be like.
"I remember talking with who would become my bandmate about it and being like, 'Can you imagine playing music and paying our rent and not having to do this shit?'" said Setta. "And then before I knew it, we were doing that."
Setta, along with his former Nothing bandmates, toured heavily around the globe for several years during the 2010s. 
"It's something that I know I'm super lucky to have experienced," said Setta. "It comes with its own set of hardships and things that people on the outside couldn't really understand. It is the best job in the world, but it's just as hard," said Setta. 
After experiencing the tumultuous pace of touring consecutively with his band, Setta felt his relationship with music transform from his work.
"It really changes things when your hobby becomes your job," said Setta. "It's not just about music at that point, not for the better or worse, it's just a different world when you're doing it for your rent money."
Creating music has also allowed musicians to produce songs that the public can relate to and find safety in.
"In the band Nothing that I played with, so many kids would be in shitty situations and constantly reach out and be like 'Your music helped me through this,'" said Setta.
Engaging in the creative process can also feel uplifting in itself. 
"When performing and playing music I feel powerful, I feel in control, I feel lifted," said Gallegos. "It's so different when you're the one doing it. I feel transported, I'll get lost for hours just sitting there at my piano."
Performing and playing has allowed Gallegos to be emotive, connect with others and serve as a driving force in her life.
"A lot of people say, 'Music saved me,' and it's totally true," said Gallegos. "If music wasn't in my life I don't know where I'd be or what I'd be doing."  
View Comments (2)
About the Contributor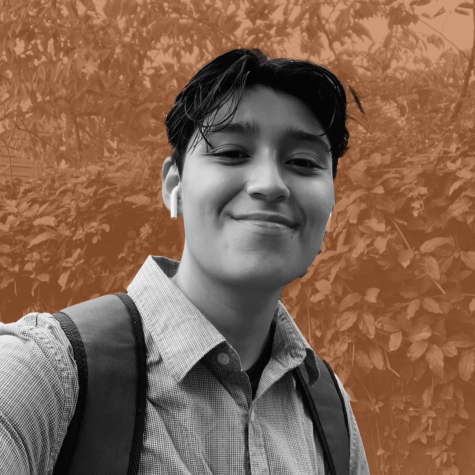 Nicole Gonzales, Online Editor
Nicole Gonzales (they/them) is the current online editor for Xpress Magazine. They are a fourth-year journalism student minoring in sociology and political...