The Kittens are Alright
At the end of Valencia Street in San Francisco sits a cafe where the water is always boiled and the complimentary teas are served with ticketed admission. 
Although the cafe closes midday, it is never empty, as there's always a cat springing across the shop's floor or kittens climbing chairs for a view. Cats live here temporarily, waiting for adoption, but learn how to be surrounded by other cats and people.
Courtney Hatt, the founder of KitTea Cat Lounge, recommends advanced reservations for the Mission District cafe. Reservations grant an hour with the cats.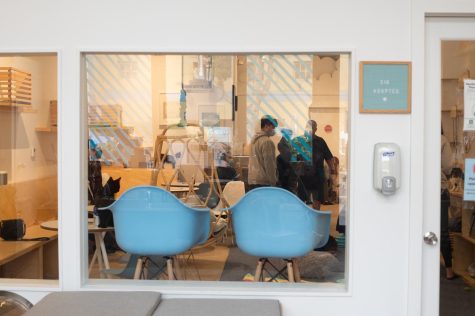 "It is a real stress release for any animal lover to enter a space that is tranquil and full of adorable, uninhibited, goofy felines," Hatt wrote in an email. "It also brings a warm feeling to know that you are helping rescue efforts just by paying for a visit with 20 plus cats."
Cafes like KitTea Cat Lounge provide direct interactions between potential adopters and adoptees in an attempt to help cats find homes.
Cat cafes, originating in Taiwan and later popularized in Japan, popped up all around the United States in the 2010s. There are currently two cafes that provide temporary housing for cats in the Bay Area.
About 12 miles east of San Francisco lies the first-ever cat cafe in the United States, Cat Town Cafe, on Broadway Boulevard in Oakland, California.
Quinn White, the development director at Cat Town, said the cafe portion is operated by a food company named RAWR while their cat adoption center is managed by the nonprofit Cat Town.  
"As the nation's first cat cafe, we intentionally put the comfort and wellbeing of our cats first, but we strive to create a warm and vibrant place where people can visit, knowing all the cats with us are safe," said White.
At the time Cat Town opened, the cafe's founder, Ann Dunn, was volunteering at Oakland Animal Services and noticed there was a lack of resources available to cats. White said the euthanasia rate for cats at the city shelter was 42%.
In 2019, the partnership Statistics of San Francisco Animal Care and Control (SFACC) and San Francisco Society for the Prevention of Cruelty to Animals (SFSPCA) revealed a significant decrease in euthanasia and it only being reserved for when needed.
(Fernando Pacheco/ Xpress Magazine)
Cat Statistics by the SFSPCA graphic
Infogram
 During her time at the shelter, Dunn found that due to the stresses of life in a cage, most cats were emotionally affected, were sick or were growing elderly. The shelter director set aside some of these cats to be housed at Cat Town, where they later thrived. 
"We began to notice a pattern. Older, under-socialized kittens who had once been considered 'too old' to socialize were watching their more confident counterparts and learning that they could trust people," said White.
Cat Town and KitTea Cat Lounge both share the vision of providing support to scared or shy cats, senior cats and kittens. The cafes focus on providing extra attention and time for these cats with trained volunteers that will play, touch and feed them.
Hatt considers cat cafes as rehabilitation for cats that were once deemed "unadoptable."
"All they needed was to get out of a cage to feel relaxed and confident," said White, especially since cats have the disposition to roam outside their designated sleeping compartment.
Like at KitTea, the cats at Cat Town live in the adoption center until they are adopted. If special monitoring or care is required, the cats will be quartered in private studios, although most live in the free-roaming room with 15-20 other cats.
KitTea reported that most adoptions happen between fall and winter, estimating eight adoptions per month. Cat Town said they get about one adoption per day.
Both cafes do not have a "your time is up" policy, so there are currently cats that have stayed longer than a year due to shyness, medical needs or a combination of both.
Most of the cats' shyness is temporary and a matter of adjusting to a new setting, requiring patience with the cat, especially if the cat wasn't socialized as a kitten.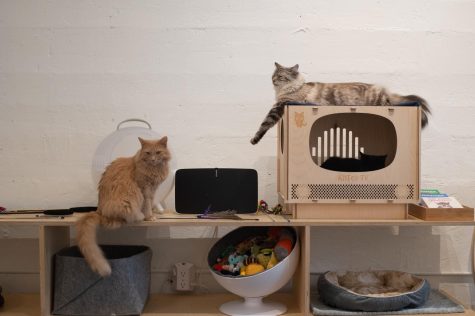 Deb Campbell, a spokesperson for SFACC, emphasizes the importance of socializing cats before they're four months old.
"If they're still living out in the wild as a feral, then it becomes more difficult to socialize them to a point where they could be adopted by anyone," said Campbell. 
When cats reach an SFACC shelter they go through a socialization assessment composed of a series of touches and movements by a trained behaviorist.
"You have to be able to touch a cat, handle a cat, pick up a cat and not be concerned that it's going to bite or scratch," Campbell said.
Animal shelters refer to the time between spring and fall as "kitten season." During the warm weather, community cats roam the streets and meet other cats. If the cats living in the streets are not neutered, then there is an influx of mating that'll breed new kittens.
SFACC runs a program of volunteers who trap feral and community cats, bring them into the shelter to be neutered and then release them into the colonies they were found in.
But Campbell explains that shelters, including SFACC, still await kitten season's arrival, expecting to receive 50 to 60 kittens a day.
To alleviate the congestion that kitten season could bring, shelters like SFACC and rescue organizations like Wonder Cat Rescue have foster programs with over 100 people that will house kittens and participate in their socialization so they are later ready for adoption.
Stephanie Karim, founder of Wonder Cat Rescue, says the rescue is volunteer-based and fosters cats throughout the Bay Area. They independently work to get their cats adopted and use cat cafes as a foster to help with the adoption process. 
Karim said each cat is looked at individually before being brought into a cat cafe since there are cats who are naturally friendly and don't need to be socialized. 
"For a typical healthy kitten, we spend about maybe $350 on everything to get them healthy and ready for their home, and adoption fees are $125, so we really rely on the support of donations to make up the difference," said Karim.
Each cat that gets adopted from a cafe helps a shelter or rescue provide space for another cat in need. It makes room in the cat adoption pipeline, from shelter or rescue to cafe.
"Not everyone is comfortable going to a shelter, but most people are comfortable going to a cafe," said Campbell.
By its nature, cat cafes are social hubs for cats. They have planned meals and consistent time frames. There's an endless array of scratching posts and feathered balls. Cats linger around, play and run after one another.
"It exposes them to so many different types of people. They become well socialized because they're not just relying on one person for companionship," said Campbell.
Tickets and masks are required to visit both KitTea Cat Lounge and Cat Town Cafe, but leave all expectations at home.
As White said, "Sometimes people come just to visit and de-stress, and wind up falling in love."
Leave a Comment
About the Contributor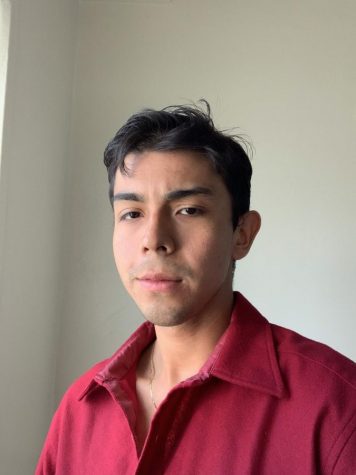 Fernando G. Pacheco, Staff Writer
Fernando G Pacheco is a student journalist minoring in queer ethnic studies at San Francisco State. He writes from Los Angeles, CA. His favorite mornings...