Crucial SF State Mental Health Services Struggle to Meet Demand
February 18, 2022
It was another cold San Francisco afternoon in February as Lizzie sat on the bench outside SF State's student services building. It wasn't until about half an hour before closing that she mustered up the courage to open up the glass doors and go inside. She was there to get help from the campus' the SAFE Place, a free and confidential program started to support and serve survivors of sexual assault. Lizzie was attending SF State in the Spring of 2020 when she processed the fact that she had been sexually assaulted prior to her time on campus.
Lizzie requested her privacy as a survivor of sexual assault be protected under the guise of a pseudonym but recalled the events that led to her going to the student services building that day. 
She first turned to her roommate, who was studying to be a social worker at the time, for help. She suggested that Lizzie seek assistance from the school's the SAFE Place on Wednesday of that week. She would put off going until Friday afternoon.
When she did, staff had her wait for a short period before they asked what she had come in for. When she explained that she wanted to speak with someone from the SAFE Place, she was informed that the head was out dealing with another case at the time.
"They literally had to [ask], 'How urgent is it?'" Lizzie said. "They literally asked me that. So that gives a bit of a sign. And I said, 'It can wait, it's not urgent.'"
But Lizzie was feeling suicidal at the time. 
Despite what she told them, something about her demeanor led staff to believe otherwise and tracked down a counselor for her immediately. Lizzie said SAFE Place staff sat with her for about two hours after closing that afternoon to ensure she had someone waiting for her at home.  
"I was in a very low place," she recounted. "I've never attempted suicide, and part of the reason is that I've had people there at those critical moments that could be there for me… That time, it was SF State."
Lizzie participated in therapy twice a week to keep herself out of the hospital, she explained, until counseling services were able to reconnect her with her old therapist. 
The SAFE Place, though, is just one of the few mental health services available to students on campus. According to the school's Counseling and Psychological Services (CAPS) webpage, others include the SF State psychology training clinic, student health services and various telehealth counseling services.
In spite of the seemingly abundant amount of mental health resources, some feel the school is struggling to address its student's mental health adequately.
Emmy Murphy, a 20-year-old psychology major at SF State, recalled encountering some hurdles when getting help from the school's mental health services. She had been seeing the same therapist for her anxiety and depression since she was 15 when she reached out to student counseling in Spring 2021. 
Murphy had been a competitive swimmer for almost ten years prior to coming to SF State. When she quit, she said, it was hard to maintain consistent and healthy eating habits due to the drastic change in the amount of physical activity.
When she reached out to counseling services, Murphy sought help for her eating disorder while she was left unable to see her usual therapist. 
"My therapist that I've had for five years knows me through and through. She literally has seen me at my absolute worst," she explained. "So for me to have to go to someone else was honestly really, really challenging."
Murphy recalled breaking down and crying in one session with a therapist from the school after specifically requesting someone with experience treating eating disorders and being told the person she was currently meeting with had none. Additionally, she explained, two-week wait times in between sessions made it even harder to address her issues. 
K'Zhane McGill, another third-year student at SF State, struggles with anxiety and depression. After reaching a tipping point with her mental health, she decided to seek help in Fall 2021. 
However, she said that despite calling and being put on hold with the counseling and psychological services multiple times, she couldn't get an appointment. 
"They weren't answering my calls," McGill explained. "I was very frustrated and upset… I felt very helpless." She said that this negative experience caused her to give up on the school's services entirely. 
In Fall 2020, the Healthy Minds Network surveyed approximately 33,000 university students. Thirty-nine percent of the surveyed students responded affirmatively to struggling with depression in the past year, but only 40% of that population reported receiving mental health counseling. 
"If I spiral, I'm just going to go to my friends from now [on]," McGill said with a laugh. 
This is not an uncommon response.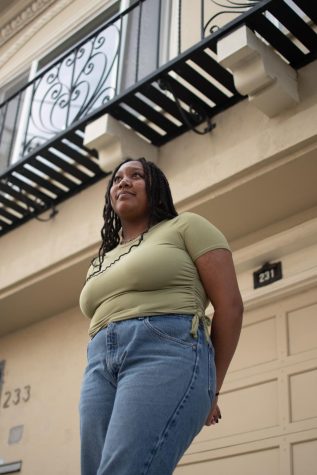 Like McGill, 40% of those surveyed reported resorting to informal forms of help-seeking, such as going to friends and other loved ones for help rather than official mental health services.
David Gard, Ph.D., is an SF State psychology professor and has been the head of the campus' psychology training clinic for the past 10 years. He believes that hurdles to getting access to mental health counseling can be attributed to societal perceptions of mental health issues and lack of funding. 
"I think we are heavily underfunding mental health services. Meaning, I think that people are not quite understanding or grasping how expensive it is to actually just provide mental health care for people. Because it isn't something where you can just give people a drug, and they're going to be okay," he said.
He posits that a therapist such as himself doing six one-hour sessions a day, five days a week, would still only be able to see about 30 clients at a time. 
These issues are not necessarily unique to SF State. According to the California Legislative Analyst's Office, while all 23 CSU campuses provide some form of student mental health services, they maintain a ratio of 1,958 students for every counselor. That's 30% higher than the International Accreditation of Counseling Services recommended maximum ratio of 1500 students per counselor. 
Lizzie recalled seeing others in the office getting turned away for what she perceived to be nonemergency issues during her time receiving therapy through CAPS and the SAFE Place. 
"The impression I got from sitting there was that if it's not an emergency, it's not so great. They have to kind of prioritize cases," she explained. 
Gard said that while the pandemic and its implications haven't been ideal conditions for addressing systemic mental health service problems, this and similar issues existed prior to the shutdown in March 2020. 
"The reality of the situation is, even before the pandemic, there weren't enough places to get mental health treatment," he explained. "And now it's the same amount of services available, or maybe a little bit more, but not enough to cover the demand."
Gard also noted that while the psychology training clinic and CAPS do occasionally refer overflow patients to one another, they generally have different goals with the care they provide. 
Services at the clinic are primarily provided by postgraduate students and are open to both the student body as well as the surrounding community. And aside from being closed from June to August, the clinic has no cap on appointments or predetermined treatment timelines, according to their website.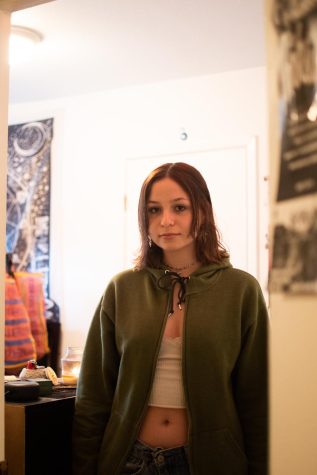 Inversely, the CAPS FAQ webpage explains that they provide counseling for concerns that can be addressed with a "brief therapy model," noting that in situations where more extended or comprehensive care is required, their main priority becomes referring the student to a "more appropriate level of care."
Murphy, who said she only saw counselors at CAPS twice before switching approaches, ended up getting help from the psychiatric unit at student health services. However, she noted that even then, the only reason she was able to get in contact with a school psychiatrist was due to her off-campus therapist, not CAPS staff. 
Despite struggles with accessibility, SF State mental health services remain an essential resource for students in crisis, like Lizzie. Two years later, she is in a much different place than that February afternoon. 
"I'm doing great… I have a healthy, happy relationship. I have friends; I have family; I am in school, passing my classes," she explained proudly. "What happened shouldn't have happened. And I want to break down crying every time I think about it, but it's not stopping me."