Depleted Tourism at Fisherman's Wharf
February 18, 2022
In 2019, Fisherman's Wharf was typically a crowded hotspot filled with tourists swinging around their newly purchased souvenir bags paired with a backdrop of lively street performers. Today, the roaring setting has significantly settled down, with only the barks of the sea lions and squawks of the seagulls echoing throughout the nearly barren street.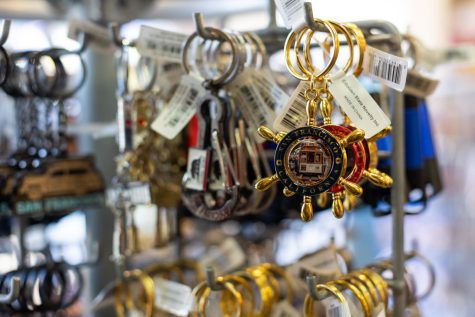 "The last two years here have felt like a ghost town," said Danilo Escoto, a sales associate at the Only in San Francisco gift shop. The store hugs the corner to the entrance of Pier 39, a prime location to ensnare tourists to stroll into. During the first few months of lockdown, Only in San Francisco was deemed a non-essential business and had to close their doors. Even though business picked up a little once they re-opened, Escoto said it's nothing compared to how it used to be. 
Before the lockdown in March 2020, Fisherman's Wharf was one of the most popular tourist destinations in San Francisco that lured in around 12 to 15 million people per year, according to the SF Travel Association. Recently, that number has dramatically diminished to just 2 million. And the tourist gift shops are suffering. 
For over 20 years, Ted Kim was accustomed to having his souvenir store, Grace Land Trading, filled with new customers daily. Don't be fooled by the connection to Elvis Presley with the name; there's no trace of the King of Rock and Roll in this store. Instead, Grace Land Trading is filled with all the usual trinkets found in gift shops—from coffee cups with the Golden Gate Bridge to oversized sweaters with the San Francisco logo stamped on the front. On a typical February afternoon, the store was silent, with one to two people wandering in and out within the hour.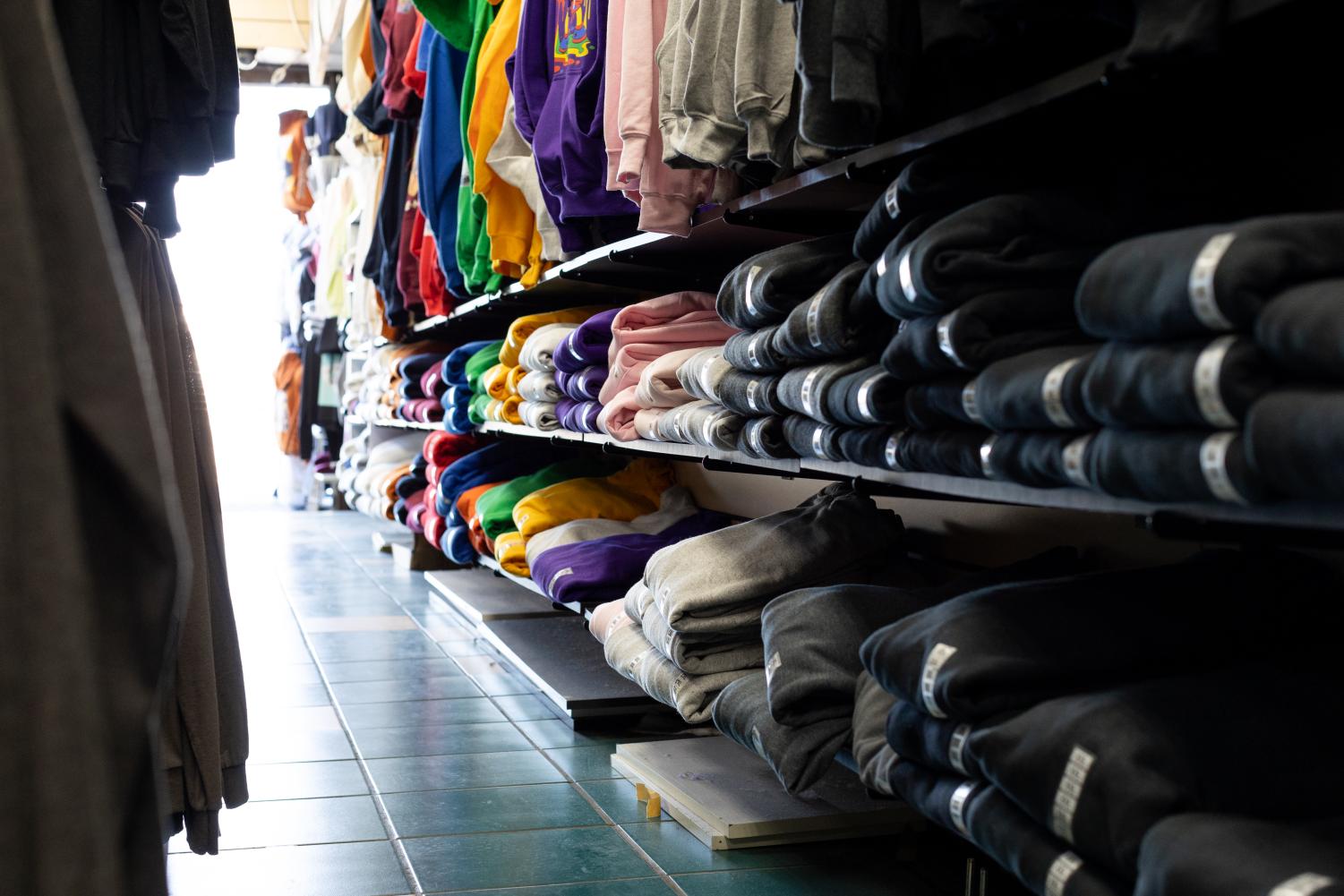 The tourism industry generated around $819.7 million for San Francisco in 2019, breaking new records each year for 10 consecutive years, SF Travel reports. With each year doing better than the last, there were high hopes to continue this trend in 2020. However, just three months into the new year, all hopes of breaking that previous record in 2019 were shattered when the coronavirus hit hard, forcing shop closures all over the bay. In 2020, the San Francisco tourism industry only generated $273.4 million, down almost 67% from the previous year, according to SF Travel.
Kim began to walk outside to the front of the store, overlooking a desolate Jefferson Street. He started pointing to the few people walking down the street, dialing in on their empty hands. 
"You see, no one has shopping bags anymore. Before, people were always walking down the streets with bags. Now there are none. It's something I'm still not used to," said Kim. 
Out front, a big 'liquidation sale' sign hangs in place of the name of his store. With rent prices continuing to rise, Kim said it's been challenging to keep up with the little business he now experiences.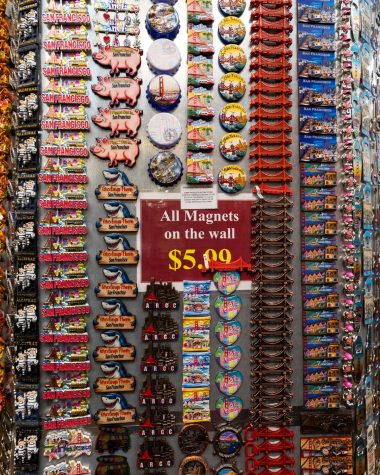 "I don't know if I am going to sell yet. With the way business is going, I'm starting to lean toward it. If I had to pay the same amount of rent I used to, I would not be in business; that's for a fact," said Kim.
Because Kim's Grace Land Trading store has continuously been a well-attracted business for 20 years, his landlord has yet to raise the price of rent. However, the pandemic has not stopped rent prices from going up for others. San Francisco is one of the most expensive cities to rent, with RentCafe listing the average cost of over $3,000. With pressuring economies trying to get back to normal, some landlords have had to raise the rent on businesses.
Due to this domino effect, small businesses have had to close down since they were making little revenue and could not keep up with the demands. There have been numerous store closures along Jefferson and Taylor Streets, the surrounding area of Pier 39. Loopnet, an online marketplace for commercial properties, lists about 10 available retail spaces for rent around the wharf.  Now, when walking down the street, Fisherman's Wharf is riddled with empty storefronts.
The last two years have been challenging for Yoli Ramirez, who has managed the little Corner Store souvenir shop located off Jefferson and Jones Streets, especially during the weekdays. Before the start of the pandemic, sunny weekday afternoons along the wharf were ideal for flocking tourists to sweep through the store's grand inventory of clothing displayed upfront. 
"It's just so quiet and empty. The store gets kind of busy during the weekend, but nowhere near the percentage we want to be. Rent is just getting to be so expensive," said Ramirez. 
Even the store's peak hours on the weekend were not enough to continue running the business seven days a week.  With only seeing a handful of customers a day, those quiet weekdays became too much of a financial burden to maintain. The following week, the Corner Store changed its days of operation from Friday to Sunday only.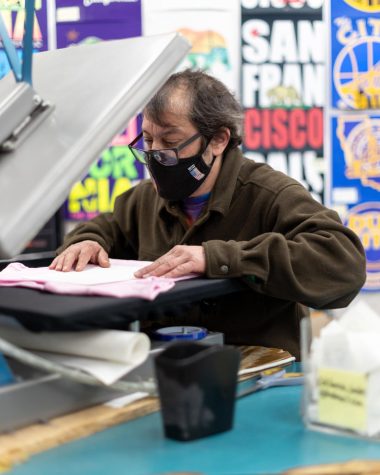 "It was just becoming too much. The store was not doing enough business during the week to stay open," said Jay Sewell, a manager at California Smiles, a gift shop sandwiched between neverending rows of "I Love SF' shirts. "The owner said it was just wasting too much money. I mean, look around; you can see how the foot traffic is."
Both California Smiles and the Corner Store share the same owner. However, Sewell explained that due to the low foot traffic in the area, the owner decided to keep only one of his stores open seven days a week.
Another factor that may make tourists apprehensive about returning to San Francisco's tourist attractions is the alarming increase in crimes. NBC Bay Area's Investigative Unit reported that in 2021, there were an average of 74 car break-ins per day. SFPD's crime dashboard reported record high cases of larceny thefts in 2021, with over 31,000 reports.
"I believe that crime plays a part because when people from out of town hear about all the broken car windows, it makes them not want to come over here," said Kim.