Up in the Air
Study abroad students confronted a difficult decision at the onset of the pandemic: stay and face getting stuck, or leave and face online courses.
February 18, 2022
It was early 2019, Miu Takahashi had finished packing her three suitcases that would accompany her on the long flight from Japan to the U.S. She had decided to study abroad at San Francisco State University. But during her second semester, Takahashi was back on a flight to Japan. The pandemic had started.
During the coronavirus pandemic, SF State international and studying abroad students faced new and unexpected challenges. They had to decide whether they would stay abroad or go back home and say goodbye to newly made friends.
Takahashi, a Japanese international student who arrived at SF State in Fall 2019, returned home to Japan once the pandemic hit in part due to the rising racism and hate crimes against the Asian community. Although she was thankful for the online courses, she remained worried about the Asian hostility sparked by the pandemic.
"So because the virus is from Asia, I think China, I was a bit scared because I'm an Asian person," said Takahashi. " So I went back to Japan and stayed."
The students who decided to stay abroad or returned to their home countries but remained enrolled faced another challenge when taking online courses—different time zones. That meant classes would be held in the middle of the night for some students due to the time difference. 
She returned to SF State in the Fall 2021 semester. During the year and a half that she stayed in Japan, she continued to take online courses. 
The pandemic did not just affect the students traveling abroad; it also meant that SF State faculty had to figure out new ways to help students.
"It was, as you can imagine, a very difficult transition during the pandemic," said Marilyn Jackson, who has a doctorate in education. "We had study-abroad students who needed to come home; we had international students who weren't sure what they wanted to do. Did they want to stay, did they want to go?"
Jackson is the current interim assistant vice president to the division of international education at SF State and has worked in the university's office of international programs for 23 years. 
Although some opted to return, not all students decided to go back home.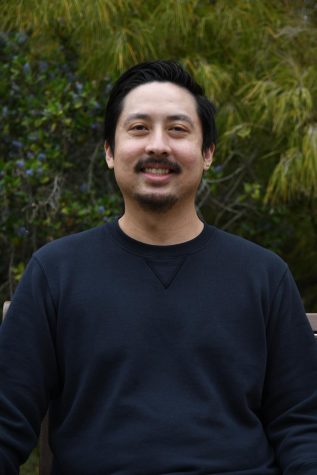 Eric Peng is an SF State alumnus and majored in Japanese. A Chinese-American born and raised in San Francisco, Peng was scheduled to study abroad in Japan from Spring 2019 to Fall 2020. However, when the pandemic hit a few months into his trip, he decided to stay because he didn't want to give up the opportunity to study and explore Japan.  
Peng experienced all of his classes through Zoom while he was in Japan. During this time, he could still go outside of the dorms despite Japan's strict pandemic restrictions. He was left with mixed feelings about remote learning. 
"Honestly, it was kind of convenient. At the same time, I definitely would rather have been on campus because, you know, you're studying abroad. You want to experience everything. You want to meet new people on campus," Peng said. "But I was still in Japan. So, I still got to do things that I wanted to do."
Additional online classes were made available to study-abroad students who needed to return home.
Janelle Waldrep, who has a doctorate in education, is the lead study abroad officer at SF State, a position that she began to fill at the start of February 2022 after working at the university for nine years. She recalls the initial efforts made by SF State and overseas universities when trying to ensure students' safety and remain connected with those still abroad.
"I can't thank the risk management office enough. They've been absolutely wonderful and instrumental in helping us coordinate all the different plans because this was definitely an unprecedented event," said Waldrep.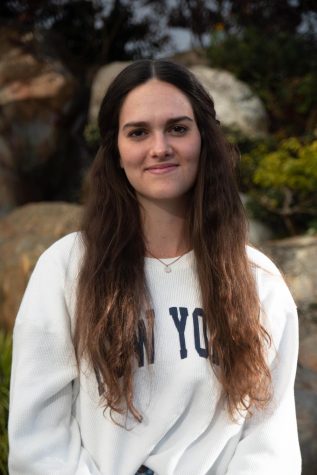 Bárbara Burgués studied abroad at SF State during the Fall 2021 semester. Her father is Spanish, and her mother is Italian. She was born and raised in Venezuela but went to Erasmus University Rotterdam in the Netherlands for her bachelor's degree. She currently lives in Mountain view. 
Burgués spoke about her experience traveling from the Netherlands to San Francisco and her thoughts on studying abroad at SF State. 
"I felt normalcy that I didn't feel in the Netherlands. We did have a severe lockdown, and for many months we never went to in-person classes," said Burgués. 
As the Spring 2022 semester begins in-person, Jackson wants students to connect with the studying abroad experience. She hopes to see some of the pre-pandemic activities held by her department reinstated this semester. 
The studying abroad department's activities will return this semester, such as the department's student club. At 11 a.m. on Feb.18, they will hold a Zoom meeting for an event called "Being Black Abroad." The department partnered with the Black Unity Center for Black History Month. On April 11 and 12, they will also be holding a study-abroad fair.