Queer Indigenous Community Finds Spaces Online Amid Pandemic
March 17, 2022
Prior to the pandemic, Sharon Marcos attended the Bay Area American Indian Two Spirits, BAAITS, powwow. She enjoyed being surrounded by her friends, scanning through rows of booths where vendors sold handcrafted goods as the sound of traditional music filled the air.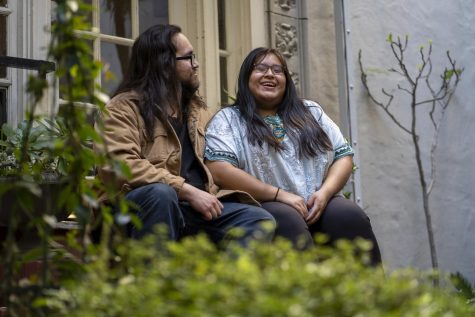 The BAAITS powwow is a gathering where Indigenous people come together from different tribes to celebrate being Two Spirit, a term used to describe people who naturally possess and express both masculine and feminine spiritual qualities. Two Spirit can refer to sexuality and gender identity across the LGBTQ+ spectrum, but is not limited to those identifiers. 
For Marcos, who identifies as queer and is from the Q'anjob'al Maya tribe in Guatemala, going to the powwow and physically connecting with friends was a form of healing. But COVID-19 robbed her of that tradition — at least in person.
Because lockdown limited physical interaction, those in the queer Indigenous community have found ways to connect with others all over the world. The group hosted its 10th Two Spirit powwow via YouTube, where traditional dancers and musical performers filmed their routines. In-person powwows are often vivid experiences. They are sacred ceremonial gatherings held by many American Indigenous communities to dance, sing and honor their respective cultures.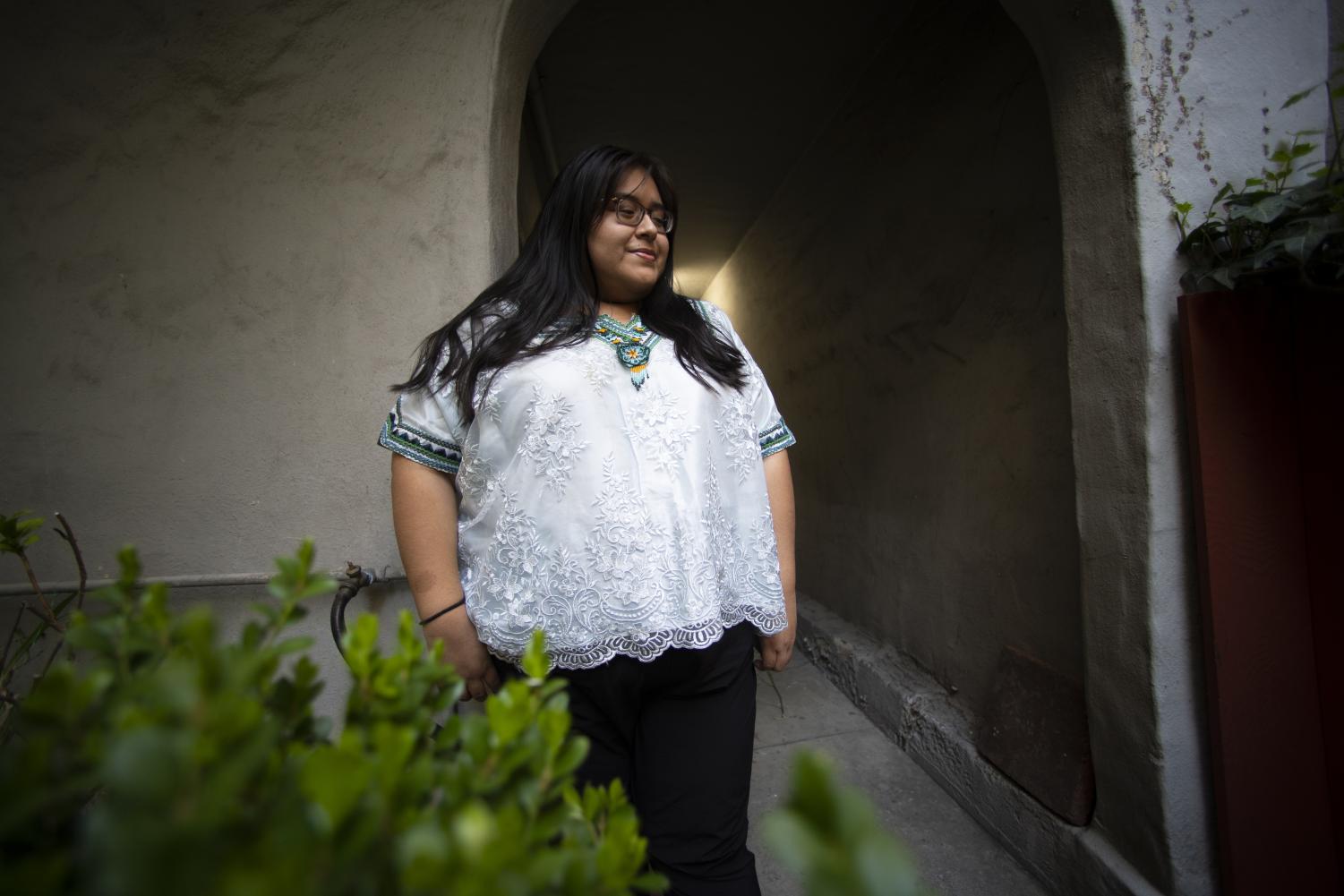 Whether by going to digital powwows, such as the one hosted by BAAITS, or beading online with people like Marcos, platforms such as Discord, Zoom, YouTube and Twitter have allowed queer Indigenous communities to connect with others virtually to build and maintain community in order to sustain their mental health. 
According to a 2021 Penn State Center for Collegiate Mental Health study, 76% of college students surveyed who identified as American Indian or Alaskan Native, and 79% of people who identified as queer reported their mental health worsening and feeling isolated due to COVID-19's impact.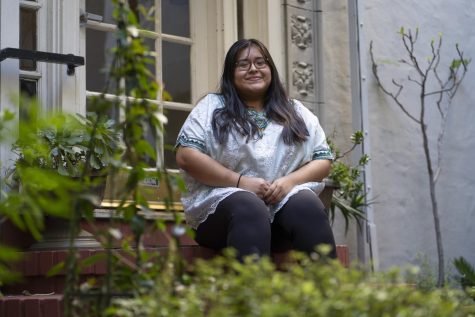 Marcos said she is thankful for the virtual spaces, such as Twitter group chats with her queer Indigenous friends, that allow her to feel safe and get a sense of community. 
Marcos has also found joy beading and playing Animal Crossing with her online friends, dressing her character up in traditional Maya clothes and building her digital environments to mirror ancestral land in Guatemala.
She said that beading with her online friends or spending time with them virtually has a beautiful and grounding effect on her life. As they bead, they share different techniques and help each other out emotionally.
"Finding my own online community has definitely helped me feel OK and feel like what I'm feeling is normal," Marcos said. "The online queer Indigenous spaces have definitely been a safe place for me." 
Similar to how Marcos found spaces with other queer Indigenous people online, Vick Montaño — a Two Spirit artist with ties to the Yaqui and Mexica, also spelled Mexikah, communities in Mexico — found ways to connect and create on social media. 
Montaño started posting his art more frequently in 2020 and kept in contact with others through social media. He said that using social media to broadcast his art has allowed him to converse directly with other queer Indigenous artists — which is how he discovered BAAITS.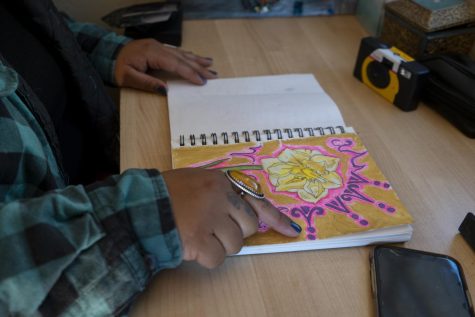 "If it wasn't for social media, I would not know about certain people," Montaño said. "I think social media definitely is playing a huge part in it — it's where we make [art], it's what we use it for."
Artist Leo Gaona, who is transgender and Muisca, said he posts his art on Instagram—where he has over 68,000 followers. Much like Montaño, one way Gaona uses social media to connect with others in the queer Indigenous community is by looking up the hashtag of his tribe, #Muisca. Gaona feels that he is a part of a community, despite the pandemic preventing physical gatherings.
"The more we see each other—on Zoom, FaceTime, whatever—the more we get familiar with our feelings or wants or needs," Gaona said. "[Life] feels closer to what it used to be."
Despite this, the limitations of digital platforms does not compensate for the intimacy of shared physical spaces for some.
"It's kind of emotional being like, 'Oh, I can't really hug you, [or] have that physical touch, but it's still somehow like we're being safe and can still hold that space online,'" Marcos said about the virtual spaces.
Carolann Duro, a content creator who is Two Spirit Maara'yam and Kumeyaay, founded the Indigenous Book Club on Discord in 2020, which now has over 500 users and 3,000 followers on Instagram. Determined to prioritize more marginalized Native voices, she wanted to read Two Spirit authors as well as make space for Black Indigenous and Afro-Indigenous folks. Duro then created a channel in the Discord server specifically for Two Spirit literature.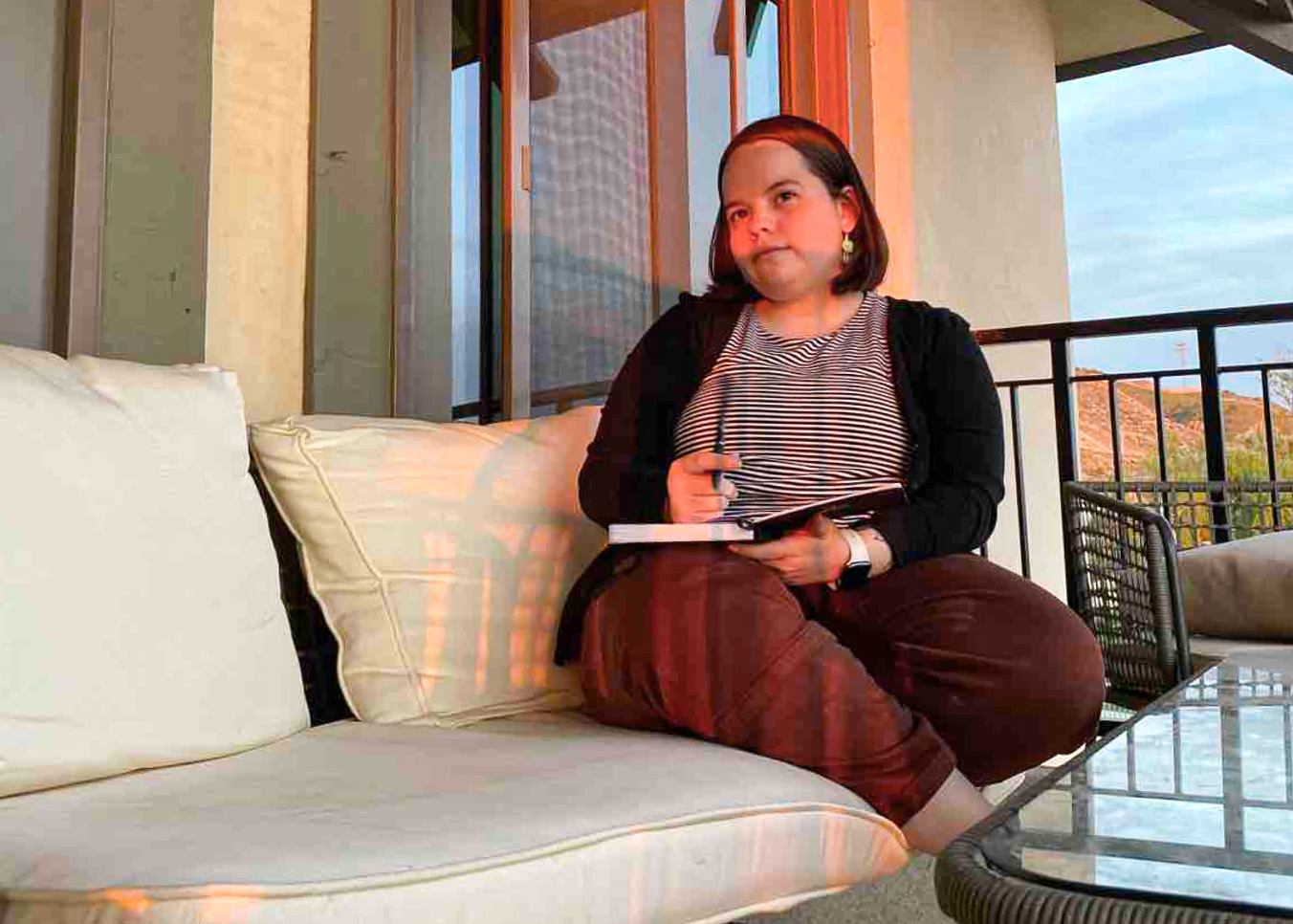 Duro described past club meetings as beautiful because its members say they rarely see themselves represented in literature and media in general. 
Like Duro, these online spaces for queer Indigenous people have also helped Marcos to feel more comfortable with how she identifies. She said that finding support in others who have had similar experiences has enlightened her about her own identity — something important to Marcos, who was brought up in a strict Catholic household.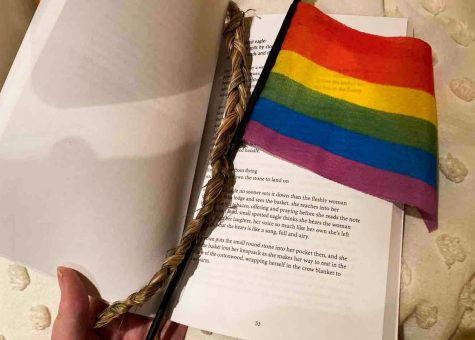 As the pandemic winds down and restrictions are lifted, queer Indigenous people, such as Marcos and others like her, wonder what these spaces and events will look like in the future. 
According to Jim Eagle, a Two Spirit member of the Sisseton Wahpeton Oyate tribe, in the upcoming years, the BAAITS powwow will be held both online and in-person. He noted how easy it was to get the event online via sites such as Zoom and YouTube. BAAITS used to put little bits of their performances online, through social media platforms such as Facebook Live. 
Duro, Marcos and Gaona all pointed out that even though the transition online has been difficult for some, online spaces have one major advantage — accessibility. 
Marcos, who is partially deaf, said that online events usually have captions, making it easier for her to engage and follow along with others. She added that these online spaces exist as another way for communities to interact with one another creatively, and that makes her happy. 
"There are so many forms of accessibility [that] can be met with virtual and physical stuff together," said Marcos. "So I really hope that a lot of safe spaces bring those two things together. I feel like it will definitely increase the amount of people who can attend it."