Peeling Back the Layers of the Winchester Mystery House
March 18, 2022
As Janan Boehme walks through the intricately decorated adjacent twin dining rooms of the 136-year-old Winchester Mystery House, she remembers what the rooms looked like for most of her lifetime.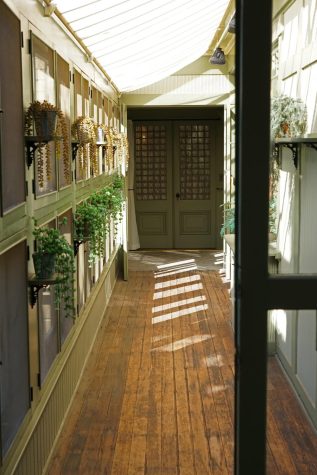 "This room used to embarrass me when I would bring people through," said Boehme, a historian at the San Jose landmark. "It was so bad."
The twin dining rooms of the 160-room house had been stripped down to their bare bones and left untouched for over 100 years. Ninety-five years after original owner Sarah Winchester's death, Boehme decided to bring these dining rooms back to life.
The exposed wood ceiling beams coated with spider webs became a detailed cream-colored paneled ceiling with green molding with symmetrical gold line designs. The uneven wood boards that covered parts of the unfinished walls in the North Twin dining room are now swathed in green, embossed lincrusta wall coverings and decorative wallpaper with gold flowers, matching green leaves and birds. 
Once engulfed in darkness, these rooms are now lit by stained glass skylights and elaborate chandeliers.
Renovation experts say that for old homes like the Winchester House, there is always something that needs to be done. These houses hold secrets of their past which, when revealed, can show modern generations how to take care of them. These secrets are revealed through old, original items within the house that, when mixed with modern technology, serve as blueprints for what the house once would have looked like. Whether it be through an old piece of wallpaper found in the walls or a treasure trove of stained glass windows hidden in storage for years, the house's keepers are constantly uncovering clues to the house's past hidden in the labyrinth-like architecture the Winchester Mystery House is so famous for.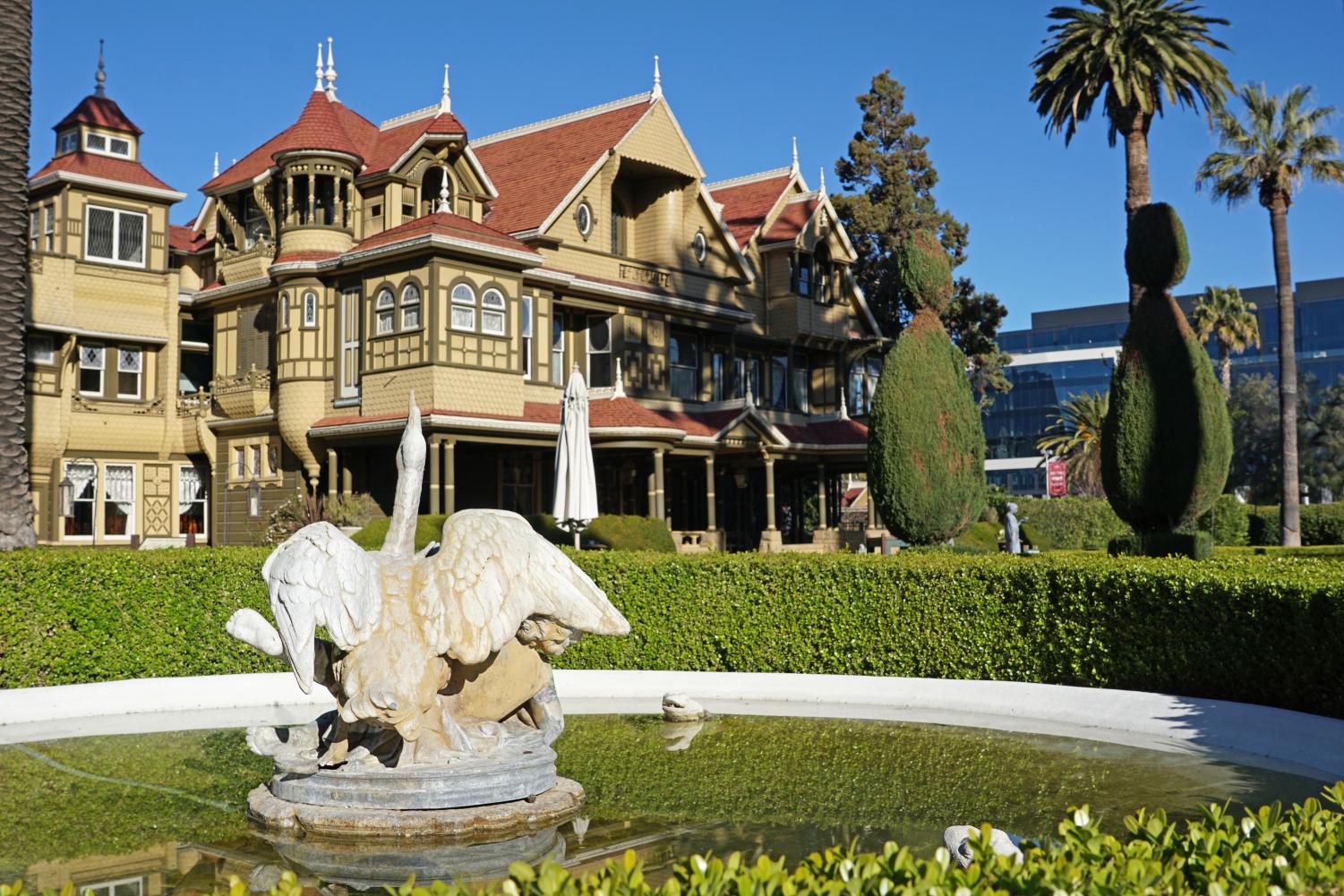 Legend has it that Winchester believed she was being haunted by the ghosts who met their demise at the hand of a Winchester Rifle, also known as "The Gun That Won the West." During the 38 years of nonstop construction work, Winchester turned the eight-room farmhouse into an elaborate fortress with zig-zag staircases, endless corridors and doors to nowhere in an effort to confuse these spirits.  Many believe that Winchester would channel these spirits in her seance room, and they would instruct her on how to alter the house.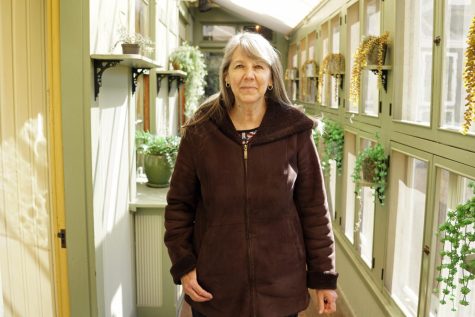 In 2019, the renovation of the North dining room was underway, and the secrets of the house came alive. Boehme and her team of restoration experts reached into a hidden pocket-door wall that had been left untouched since 1884. What they found changed the course of the whole restoration. 
"It was a much older room, even before Sarah's time, so I didn't feel bad about kind of taking it back to an older design," she said.
Boehme carefully extracted the 8-inch wide by 9-feet tall sliver of original wallpaper that had been perfectly preserved inside the walls of the mansion. The green and black geometric block designs were still legible even through the many chips and cracks, and the red and gold floral designs were as vibrant as they had been in their day. 
The discovery of clues and puzzle pieces found scattered throughout the house did not stop there. In the past six years, Boehme and her team of restorers have returned 24 of the original stained glass windows to their original spots in the house.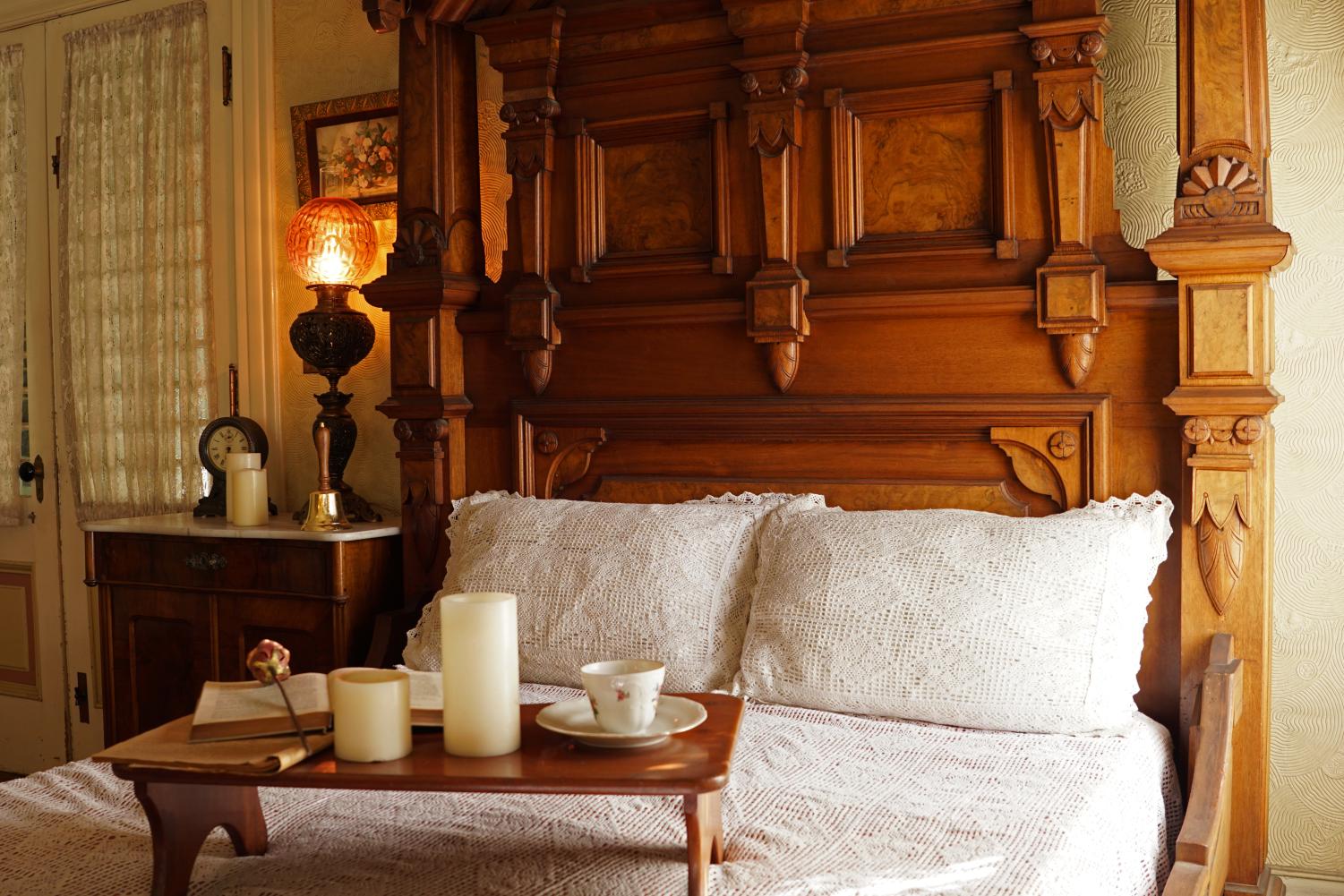 Boehme explained that these windows would have been removed and placed in storage during Winchester's time due to her constant need for change. However, during these endless renovations, she would leave clues behind as to where these original pieces once sat through their intricate and odd details.
"None of the doors are standard," Boehme said. "They're all different sizes. So, if the door actually fits in the doorframe, there's a good chance that's where it went."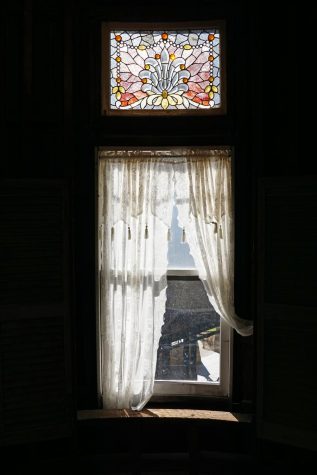 Boehme came across a red-stained glass door sitting in storage–also called the $25,000 room based on the value of its items at the time–and asked the house for help to show her where it fit. Sure enough, she found a door frame, which had been converted to a window, that fit the dimensions of the stained-glass door perfectly. 
Not only did the paint treatment on the walls match the sides of the door, but the hand painting and graining matched too.
"It's kind of like a little puzzle that I'm trying to put back together," Boehme said. "I love trying to figure out what Sarah was up to, and in some cases, I've been successful. I've just been trying to put things back in the house where they belong."
Boehme expressed that the renovation process is often a guessing game, and although the clues from the past would guide them, much was left up to their interpretation.
While working on the North dining room in the house, Boehme and the renovation crew discovered a boarded-up trap door in the ceiling that looked like a light shaft that went all the way to the third floor. Since there was a skylight in almost every other room of the house, they inferred that's what it was and placed the matching stained glass they found there. 
The house revealed its secrets once again to husband-and wife duo Cris Mead and Heidi Wright Mead when they found rolls of original lincrusta wallpaper, a textured wall covering that were popular in the late 1800s and early 1900s sitting in an attic of the Winchester Mystery House. Mead co-owns Wright Mead Inc, a construction company that focuses mainly on the restorations of old homes, and handles the construction side of renovations and Wright Mead handles the wallpaper restorations.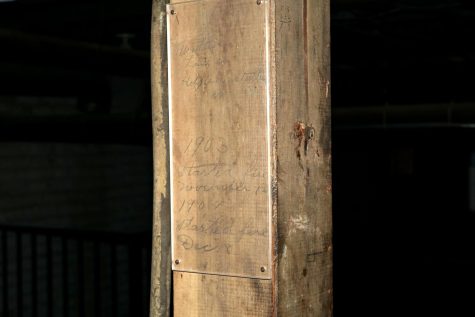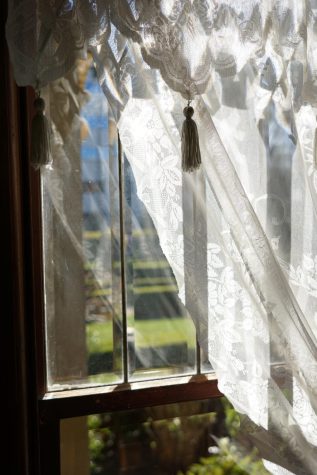 "On the lincrusta rolls, we saw the signatures, handwritten notes, and manufacturer dates from the person who rolled it up around 1894. I think it hadn't been unrolled since," Mead said.
For Wright Mead, a wallpaper hanger, these lincrusta rolls were like hitting the jackpot; however, they also presented a new challenge. According to the couple, these rolls had not been correctly preserved because they were sitting in an attic and exposed to extreme heat and cold for around a century.
"It took a lot of coaxing to unroll," Mead said. "This roll had been sitting there for like 100 years, so it was just stiff."
After hours of precise and tedious work, they were finally able to unroll the lincrusta but found that only parts of it were salvageable. Mead discovered that he could recreate the textured, outdated style using modern techniques. After making a silicone mold of the original lincrusta wallpaper, he was able to replicate it using resin in place of the traditional mixture of a gelled linseed oil paste and wood flour base. 
"Sarah Winchester used the most modern technology available at that time," Mead said. "So, in a sense, we're doing the same because we're using the most modern technology available to do this project. Just like Sarah did."
These modern techniques are also usually more cost-efficient.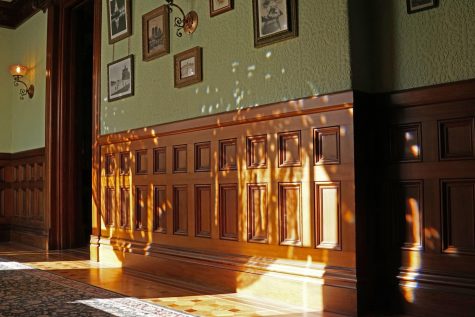 "It's always a balance of budget versus design," Mead said. "Building the way they built in the 1890s and 1920s is very expensive to do today."
Even though these historical homes require a great deal of maintenance and may be expensive, to those who take care of them, it is a labor of love. 
"The house has just always fascinated me from the first time I ever saw it; I can't really explain it," Boehme said.  "But you know, learning the story made it even more interesting. So, it's just the whole package. It's just so fascinating."