For the Love of Neon
The Passionate San Franciscans Keeping the City Aglow
March 17, 2022
As the warm golden glow of the San Francisco sunset exits the city, the Castro is once again lit up by the mesmerizing, bright light of the multicolored neon lights of the Castro Theater. At almost 100 years old, the iconic sign is one of the remaining pieces that represent a time in history when the city was once aglow with the colorful haze of neon.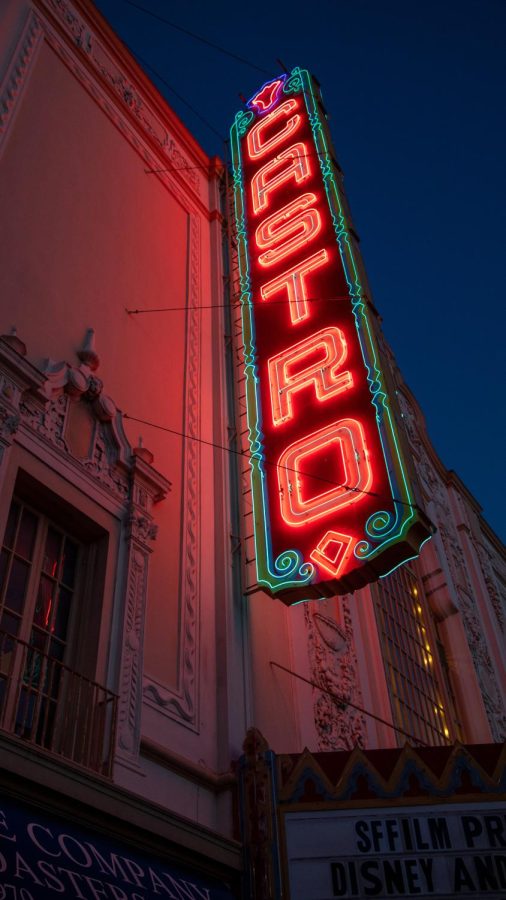 "Neon is just so amorous. I mean, it just attracts you," said Jim Rizzo, the owner of Neon Works located in Oakland. Rizzo has been perfecting his glass-bending craft for over 32 years and has previously helped to service and restore the neon sign for the Castro Theater.
In the 1930s, the streets of San Francisco basked in the phosphorescent light of neon signs. Market Street was completely lit up once night fell. Businesses from restaurants to clothing boutiques and nightclubs had customized neon signs that defined their business. After World War II, neon became even more affordable, and the craze continued. But in the 1970s, those bright, glowing signs began to fade, replaced by a dimmer fluorescent light alternative. Neon has continued to come around in waves of resurgence throughout the years. In the last 10 years, the signs have been popping up everywhere, from small businesses displaying signs in their windows to people creating DIY projects to warm up the ambiance of any bedroom. 
And while many of the iconic signs have vanished throughout the years, their timeless appeal has not been lost on everyone.
As young, adventurous children exploring San Francisco, graphic designer Randall Ann Homan and her photographer husband Al Barna would always be in awe walking around different neighborhoods admiring the colorful neon signs that leave their ambient glow in front of stores. The most memorable to Homan was one that represented "five donuts falling from heaven, splashing into a cup of coffee." When Homan started to notice that many of the lights she once adored were disappearing, she and Barna made it their mission to preserve and document the remaining signs in San Francisco.
"Neon is a topic close to our hearts. The remaining signs are a part of the city's legacy," said Homan. "It does have that feeling of being alive, almost. Some people say that neon light has a soul."    
Today there are over 300 old neon signs that decorate the city, according to Homan. Areas like Chinatown, the Tenderloin and the Mission have plenty of radiant signs that illuminate the night. To ensure the legacy of these signs is not forgotten, both Homan and Barna dedicate their time to the San Francisco Historic Sign Preservation, which promotes tours, talks and special events about neon signs. Together, Homan and Barna have four books dedicated to the history of neon in San Francisco. Their last book, "Neon: A Light History," was published on March 12, 2021.
"Neon light at night really does transform your neighborhood corner into a film set. It's just the quality of light is so cinematic and creates so much ambiance and atmosphere. But it's really the vibrancy from the light itself that makes you feel like something's happening and that something is special."
The neon craze began to die out in the city when LED lights became the cheaper alternative for signs. On average, LED signs are about 10% cheaper than neon, according to Neon Creations, a British company that specializes in the design and manufacture of custom-made neon signs. Although neon signs may be more aesthetically pleasing, the lower price range of LED is more feasible on the wallet.
"When making an outdoor sign, we use what's called magnetic transformers, and they're basically motors. They draw probably about four amps versus an LED sign withdraw, maybe half an amp. So, it's significant," said Rizzo. "If you had a good size outdoor neon sign, you would probably spend 300 bucks a month electricity versus, you know, 20 bucks a month." 
Marco Sierra, an employee at Sam's Signs in San Leandro, noticed that even though LED lights are more cost-friendly, neon signs are still a popular request for their store. For 40 years, Sam's Signs has adorned the Bay Area with different custom signs like banners, channel letters, neon and vinyl decals. Their neon signs are handmade to give a long-lasting quality.
"Recently, I would say we have had a demand for neon signs. I think [people] like the traditional aspect. It's just a matter of preference," said Sierra. 
Although neon did experience a drop in the '70s and '80s, the demand has slowly crept back up in recent years. The Worldwide Neon Signs Market reports that neon signs are expected to experience substantial growth from 2022 to 2031. According to Pinterest, neon rooms had an 800% increase yearly in searches and was named one of the top trends in 2021. Social media platforms like TikTok have also made neon signs an interior design must-have for vibrant decorations.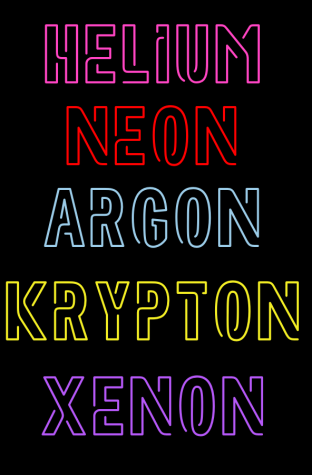 With some of the historical neon signs dating back 70 years or more, skilled glass benders who appreciate the beauty of neon, like Rizzo, have to be wholly engrossed in their work to make the proper refurbishments. Neon signs are unique because they are all handmade, and it takes careful craftsmanship from a glass bender to heat and bend the glass tubes into a given design. Once the shape is formed, the tubes are filled with inert gas to generate a color. Specific noble gasses are used to produce different colors. Pure neon gives a strong, red glow, Argon is light-blue, Helium is pinkish-red, Xenon is lavender and Krypton is a whitish-yellow. Mercury vapor and phosphors are also needed to help achieve the exact glow the glass bender wants. 
"Neon gives off this classic, old-school presence. The colors in neon signs are vividly brighter. For the interior work, the neon aesthetic over the LEDs wins every time," said Daniel Kuppe.  
Kuppe has been making and restoring neon signs in San Francisco for 30 years. Before the name change to Oracle Park in 2019, he had previously done repairs for the old AT&T Park sign when it was neon. When Kuppe is not busy restoring signs, he teaches neon courses at The Crucible, an industrial arts school in Oakland. Kuppe moved from Minneapolis to California in the early '90s to continue his work with neon. Although he has experienced both the highs and lows of the neon market, Kuppe knows that neon will always be here to stay. 
"The people that are coming to me and wanting to learn about neon, that's the future of neon," said Kuppe.
Even though neon sign renovations are a meticulous process, it is well worth it for both Rizzo and Kuppe, knowing that their glass bending passions are continuing to allow future generations to see the legacy of the city's neon lights. 
"To be able to bring that old stuff back to life, it's just so beautiful," said Rizzo.