The Mystery Shrouding Ghost Kitchens
May 13, 2022
On a narrow street in Oakland, tensions are simmering. 
In what was once considered a quiet neighborhood, residents are awoken by the sound of delivery trucks dropping off supplies all through the night and garbage trucks picking up food waste in the early hours of the morning.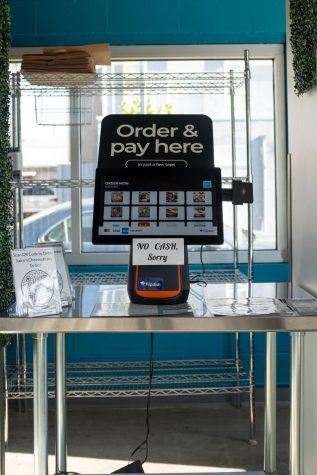 Residents return home from work in the evenings to find strange cars blocking their driveways. A stroll through the street reveals other cars and more delivery trucks often double-parked, blocking bike lanes and drivers' sights when coming around corners. 
When Angela Gennino first realized CloudKitchens was opening a new location on Adeline Street near her neighborhood in Oakland, she feared what would happen next. 
"Seeing what they did in East Oakland, it was a disaster," said Gennino, the Golden Gate Community Association president. "In terms of traffic congestion, parking, litter, noise and the whole thing." 
CloudKitchens is a company that provides ghost kitchens, which are facilities that house multiple commercial kitchen spaces that produce takeout and delivery food for customers. In other words, they are kitchens that prepare food with no wait staff, no dining rooms, no parking lots and, really, no customer presence at all. 
On delivery apps, such as Uber Eats or Postmates, food brands operating out of ghost kitchens appear as any other brick-and-mortar restaurant does on the app, so customers aren't always aware that they may be ordering from ghost kitchens. Some apps, like DoorDash, inform customers when they are ordering from ghost kitchens, or what the company refers to as virtual brands, but not all platforms are as transparent.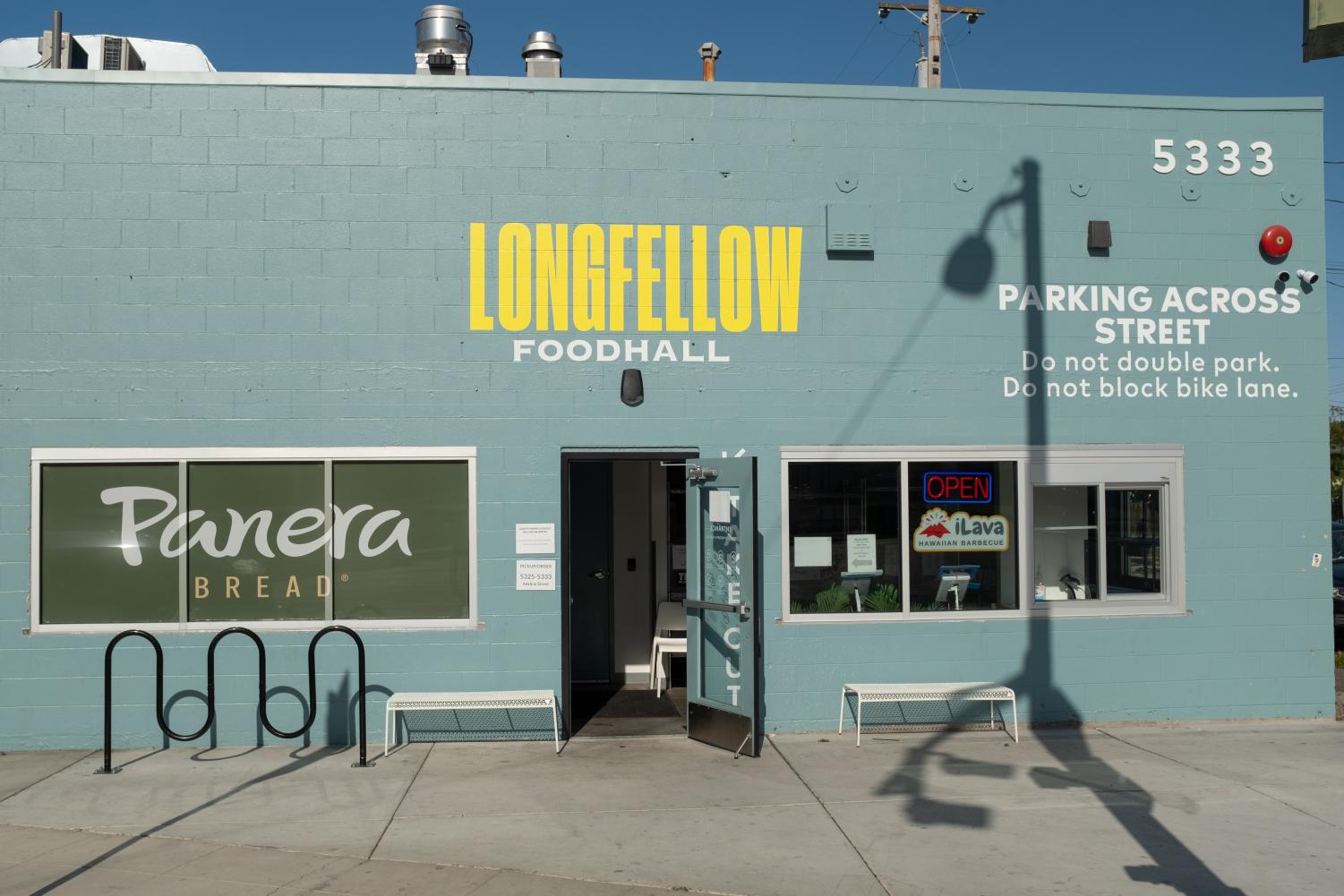 There have been several different names for this concept, like dark kitchens or virtual kitchens, but the term ghost kitchen has become the most common reference in the zeitgeist. 
As food delivery through third-party apps became a part of many Americans' daily routine pre-pandemic, Ghost kitchens emerged as a way for restaurants to capitalize on the delivery economy, according to a 2020 study from the International Journal of Hospitality Management titled, "Ghost kitchens on the rise: Effects of knowledge and perceived benefit-risk on customers' behavioral intentions." 
Then COVID-19 had a catastrophic impact on the restaurant industry. Only a year into the pandemic, more than 10% of restaurants in the U.S. permanently closed their doors, according to food service research firm Dataessential as of March 2021. As on-site dining closed, the interest in ghost kitchens skyrocketed. The market research firm Euromonitor expects this industry to expand to a $1 trillion business by the year 2030.
As this relatively new concept still establishes itself in the temperamental restaurant industry, concerns over transparency, food quality, job growth and the impact on mom-and-pop restaurants remain. The impact of ghost kitchens on surrounding communities can include increases in nuisances like traffic and noise pollution, transforming a once calm neighborhood into a location buzzing with activity.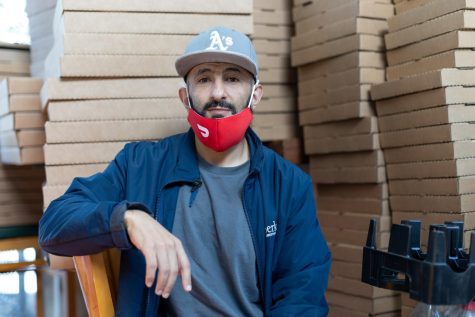 Gennino lives in the Golden Gate neighborhood in Oakland. In April 2021, she was walking in the adjacent Santa Fe neighborhood on Adeline Street — where a new CloudKitchens location sits today — when she approached construction workers who were in the process of clearing out the building. She learned they were making way for a new CloudKitchens space. 
"I was like, 'What's that?' Nobody here had ever heard of this thing. And then it was like,' You're kidding me? Thirty-six kitchens here in this one building?' The neighborhood really, really freaked out," Gennino said. "Also, the proximity of the CloudKitchens to people who live here is literally a few feet away." 
The graffiti-covered CloudKitchens location, known as Longfellow Foodhall, is surrounded by single-family homes. The traffic increase has made the tree-lined streets busy with delivery drivers looking to pick up food and move on to the next order. The building is covered in signs that read "no double parking" or direct drivers to the church parking lot across the street. 
"A lot of the time people don't use the parking lot," said Uber Eats driver Ahmed Mused, who picks up from CloudKitchens and Pizza Amigos regularly. "The app incentivizes you to make as many deliveries as possible so drivers tend to double park and run into the building to grab their orders as quickly as possible."
Since then, Gennino and her community have fought to prevent CloudKitchens from turning their quiet neighborhood into what has now become a steady stream of traffic from delivery drivers and others picking up orders through the narrow streets. 
This unique area of the city, which borders Oakland and Emeryville, is full of a mix of residential housing and commercial properties that must qualify under the HBX, or housing business mix zoning codes, Gennino said. All businesses must meet a standard in line with the neighborhood's historical development patterns. This does not allow for fast-food restaurants, which Gennino and her neighbors argue CloudKitchens should qualify as.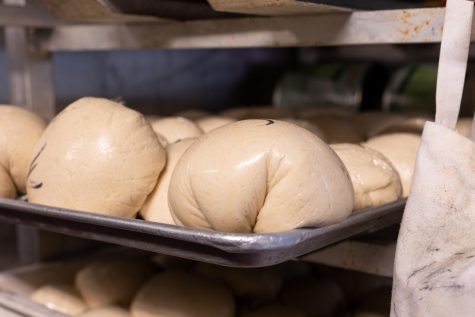 But the CloudKitchens location is currently permitted as light industrial use, a decision Gennino and the community are attempting to appeal through the City of Oakland. 
"In reviewing the use, I agree with planning staff's determination to classify CloudKitchens as a Light Industrial use.  This determination is consistent with the City of Oakland's previous classification for such facilities. Any classification of this facility as "fast-food" or "limited-service restaurant" would be inappropriate, as each of those definitions anticipate that receipts will be from customers/visitors who consume their meals on-site. That was not the description the applicant provided to staff with this proposal; rather, this application was consistent with classification as a commissary kitchen," said Robert Merkamp, the zoning manager for the City of Oakland, in an email response to community members who raised objections.
The former CEO of Uber, Travis Kalanick, founded CloudKitchens in 2018 following his resignation from Uber after accusations of sexual harassment and discrimination. Currently, CloudKitchens has operations all over the Bay Area but does not list any specific locations on its website. Despite multiple attempts to reach CloudKitchens, the company did not respond for comment by the time of publication.
Gennino claims that representatives from CloudKitchens initially told them they were looking to help local restaurants in Oakland expand their brand into the ghost kitchen space, but the primary occupiers of these spaces have been chain restaurants like Panera Bread and Amici's East Coast Pizzeria. 
"CloudKitchens has like four freaking pizza places in one building," Gennino said. "It's almost like a pizza explosion."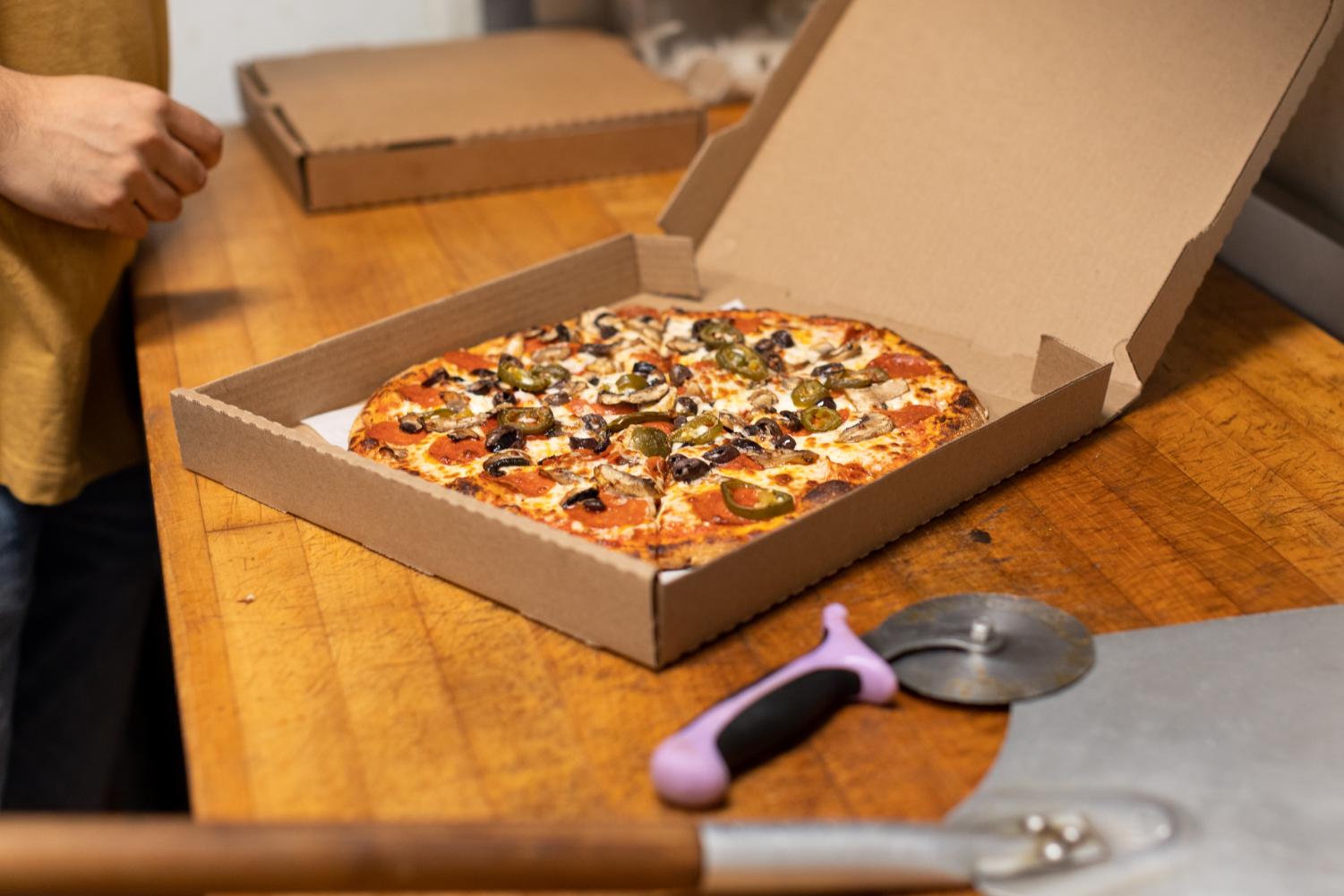 Pizza Amigos, a pizza restaurant also on Adeline Street, is a three-minute walk from the CloudKitchens location. But owner Umesh Sharma said he is not worried. 
"It's about the competition. If your food is good, they're going to come to you," Sharma said. "Nobody can affect me because I'm not saying I'm very good; I'm saying there are 29 other pizza places in Emeryville in a 2-mile radius. So, if there's two more open, I'm not worried."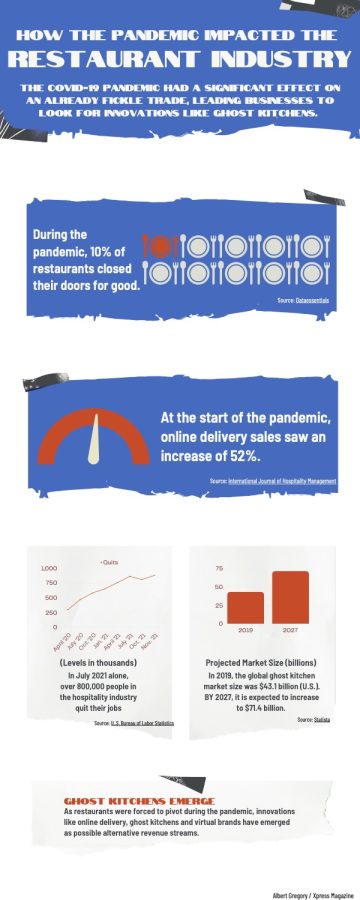 Sharma opened Pizza Amigos nearly six years ago but has been in the pizza game since 2004. He sees ghost kitchens as just another form of technology added to the restaurant industry.
However, Sharma said he would never open a business in a ghost kitchen and is doing just fine with his traditional brick-and-mortar locations.  
Ruiying Cai, an assistant professor at the Davis School of Business at Colorado Mesa University, and Xi Leung, a hospitality and tourism management assistant professor at the University of North Texas, were two of the authors who published the study "Ghost kitchens on the rise: Effects of knowledge and perceived benefit-risk on customers' behavioral intentions." 
They both became interested in the rise of ghost kitchens through their studies of the hospitality industry and their experience of ordering food from ghost kitchens in their respective areas. The study aimed to identify the benefits and risks of ghost kitchens from a customer's perspective. They surveyed nearly a thousand individuals' perceptions of the concept from all over the U.S. 
"Chain restaurants play a big role in this market, I think it started to make [ghost kitchens] more widely known by their general public," Cai said.
One of the major factors they identified is that trust plays a vital role in customers' view of ghost kitchens. Transparency falls under that category. 
"A lot of customers have never heard about a ghost kitchen," Cai said. "They are not really aware that they might be ordering from the ghost kitchen already."
It is not uncommon for ghost kitchens like CloudKitchens to represent their brands as having brick-and-mortar locations throughout an area but are really coming from one distribution facility where all the food is prepared like at the aforementioned Oakland locations.  Ghost kitchens can also exist in one single restaurant. DoorDash often refers to these as virtual brands with many brands operating out of a single kitchen. In Rohnert Park in Sonoma County, University Market and Taqueria sells typical Mexican food like tacos, tortas and burritos. But the location also offers delivery-only brands in their kitchen like Krispy Krunchy Chicken, Chris's Chicken Tenders, London's Fish N Chips, Halal Seafood Catch, Crispy Tenders Shop, Halal Crispy Tenders, Saucy Halal Wings and Halal Tenders Shack.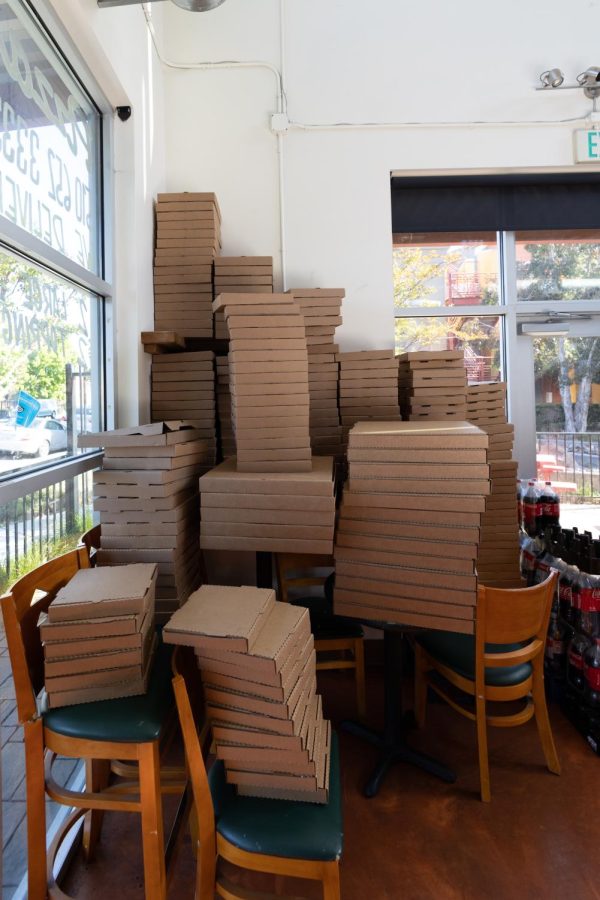 University Market and Taqueria's owner did not respond despite multiple requests to reach them. 
"If you order from either DoorDash or Uber Eats, you don't really know if that restaurant is a virtual restaurant or ghost kitchen, or if it's a real restaurant," Leung said. "We would encourage them to really be more open to the customers to release this information beforehand."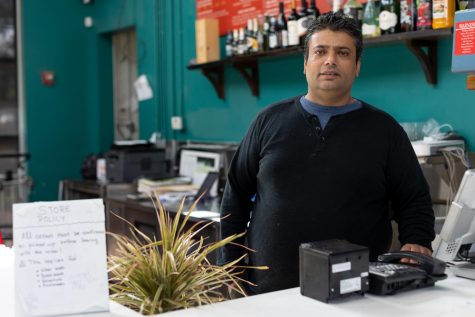 While Gennino has seen an increase in traffic in her area due to the new CloudKitchens, Cai and Leung believe that ghost kitchens could actually help reduce traffic. 
"The idea was that if you use the delivery service and like one of the drivers may be able to deliver to multiple locations and there is only one car on the road there thereby this may reduce some of their carbon emission," Cai said. 
Leung addressed the impact this will have on labor positions within the industry and said it could solve an issue already occurring. 
During the pandemic, the hospitality industry has seen an extreme labor shortage. In November 2021 alone, nearly 900,000 people quit their jobs in the hospitality industry, according to the U.S. Bureau of Labor Statistics. Ghost kitchens can operate on limited skeleton crews and create the need for more delivery drivers, Leung added.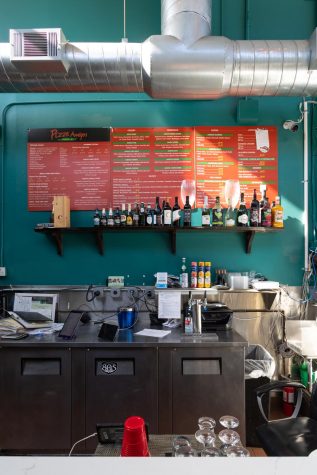 Cai believes this ghost kitchen concept is a viable option for restaurants struggling during the pandemic to add another revenue stream. 
Gennino argued that she saw several small local restaurants that had to pull out of the CloudKitchens location near her due to finances. 
"A lot of small businesses wanted to go there. And then some of them couldn't pay what it took to be there every month," Gennino said. 
She also thinks that from the customers' side, it adds a variety of food options for them to choose from. There is also the case that ghost kitchens will eventually stand alone in an entirely separate industry from brick-and-mortar locations. Family-owned restaurants will be known for their food quality and providing an in-dining experience, and ghost kitchens will simply be viewed as an alternative to get food quickly and conveniently, she said. 
Leung agreed that looking to the future of this industry, ghost kitchens provide an alternative for restaurant owners to open a brand with a low upfront cost. These kitchens will continue to establish their own lane in the industry firmly, she said. 
"From the customer side, I really think it might be something like Airbnb versus hotels. What kind of experience are you looking for?" Leung said.