Three Lesser-Known Hiking Trails in the Bay Area
Many Bay Area hiking trails suffered from overcrowding during the pandemic. Here are some alternatives.
May 13, 2022
As dust-like dirt lines the midsole of broken-in athletic shoes and the sun beams down across the vibrant green foliage, sweat begins to drip from the brow. Hikers mindfully pass each other along the overcrowded path as they make their way to the summit. Taking in the breathtaking view, a smile forms.
For Alexandra Kenin, an avid hiker and author of "Urban Trails San Francisco" and "Urban Trails East Bay," taking in the outdoors and mastering trails has been nothing less than an exhilarating experience.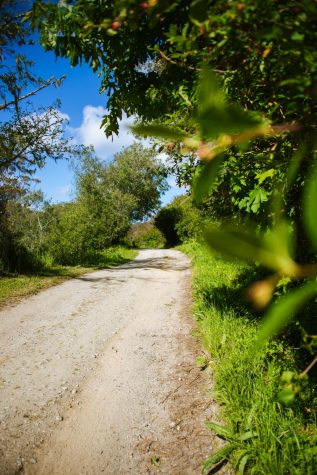 When hiking in any climate, Kenin finds that it is important to stay mindful of your surroundings and of other people, pick up after yourself and have fun. 
"You know, just get curious. Go on the internet. Go explore," Kenin said. "I think a barrier to hiking is sometimes people identifying as a hiker or not. If you like moving your body at all, like going on a walk, you probably like hiking." 
As a person who is rather antsy, Kenin, who is also the founder of the tour company Urban Hiker SF, said that hiking a trail not only helps her slow her mind down but also leaves her feeling a great sense of accomplishment once she completes one.
"There's just so many beautiful things to see, especially in the Bay Area. I feel like I have this kind of map in my head where I can imagine all these gorgeous things I've seen, and it's just so fun," Kenin said. "There's exercise. There's mental health. There's happiness." 
Though getting outside and being active is mostly seen as a positive thing, the surge of attendance in local parks and trails during the COVID-19 pandemic has led to overcrowding on many popular hiking paths across the nation, including the Bay Area, according to the San Francisco Chronicle. This rise in attendance has prompted a want to find uncrowded or lesser-known trails. 
Research conducted by David Espinoza on the influx of park visitors to Almaden Quicksilver Park in Santa Clara County during the pandemic showed that from 2019 to 2020, the increase of visitors nearly doubled on each trail, including the McAbee trail (from 132,645 visitors in 2019 to 259,707 visitors in 2020.) 
The National Park Service, a United States federal government agency that manages all national parks, most national monuments and other natural, historical and recreational properties, recorded that the Golden Gate National Recreation Area had an average attendance of 13.7 visitors from 2019 to 2021.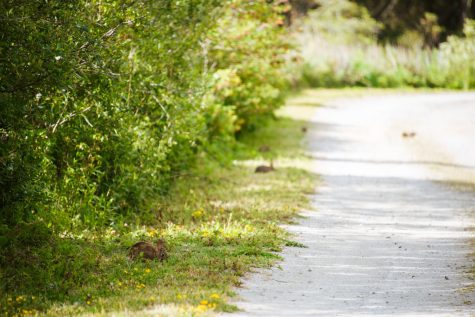 "I've seen a few things change, like going hiking in Pacifica," Kenin said, noting how business has died down some for her due to a lot of her clients working in corporate settings. "Sometimes, they made some of the trails go one way so that there weren't people crossing each other as much. That was interesting."
In the era of things returning to normal and many still being cautious, it has been an important factor to many to find trails that aren't as crowded, according to POST, an organization dedicated to protecting open spaces along the Peninsula and South Bay for all to enjoy. 
"That's honestly why I decided to write my book, "Urban Trails San Francisco." I wanted to hike every trail in San Francisco," Kenin said, noting how hiking apps like AllTrails and city resources were great to use for hike discovery, but there was no uniting thing. 
Through research and recommendations from Kenin and other avid hikers, there are several locations across the Bay Area that are home to less traveled or explored hiking spots: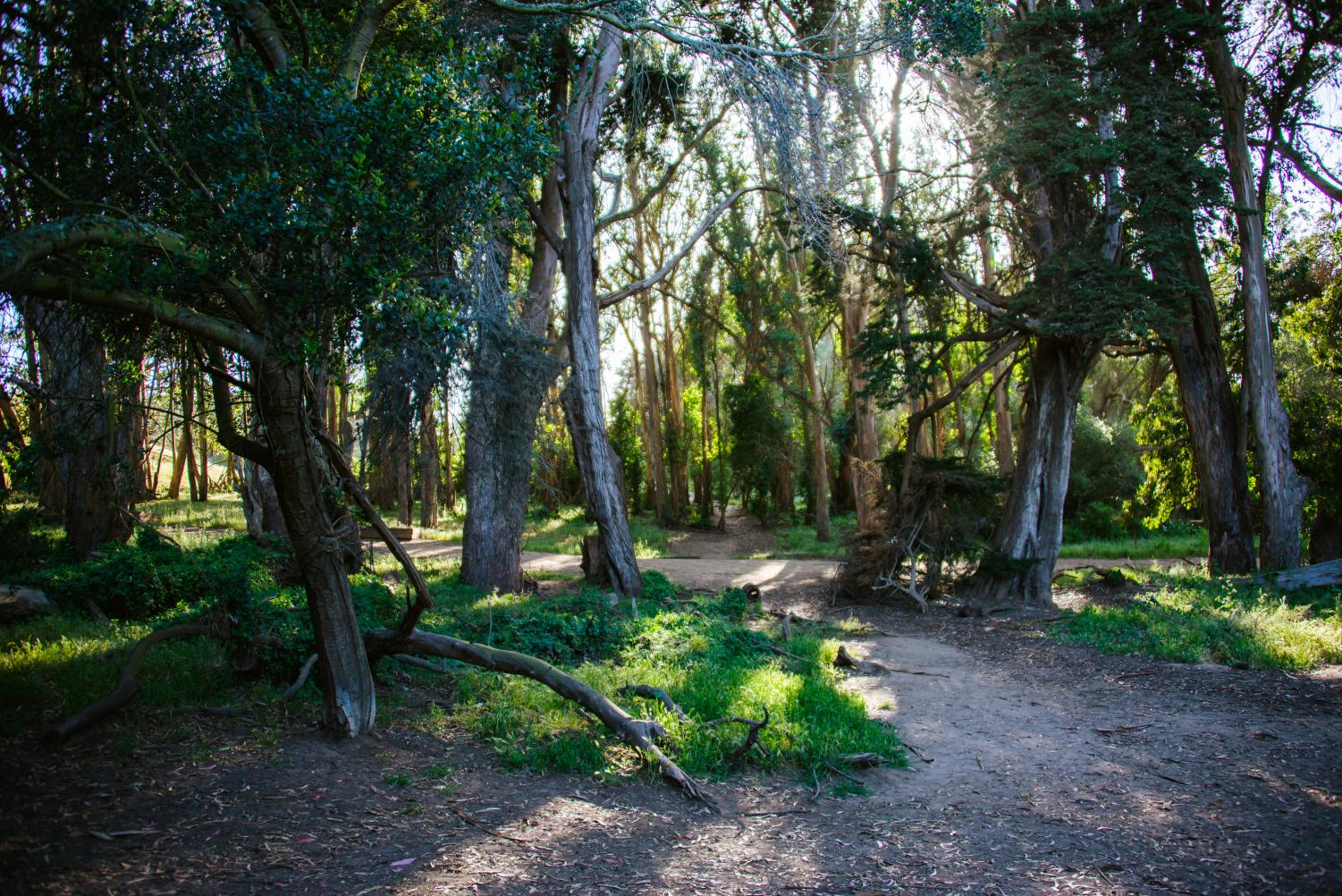 1. Philosopher's Way: San Francisco, CA
A 2.7-mile dirt-lined loop trail around the perimeter of John McLaren Park is jam-packed with varying views of the city from any direction. This trail also tends to take after its name, with few people hiking along it simultaneously, allowing people time to ponder their thoughts. 
According to the San Francisco Recreation & Parks website, this hike has 14 musing stations — short pale granite pillars displaying plaques with arrows, quotes, park history and other facts along its path. The display was a partnership between the San Francisco Arts Commission and the San Francisco Public Utilities Commission. 
At the start, a view of mountainsides and the Cow Palace Arena & Event Center in the distance. Once reaching the opposite side, views of rolling hills lined with a clustered array of houses and a distant view of the Salesforce Tower located downtown can be seen.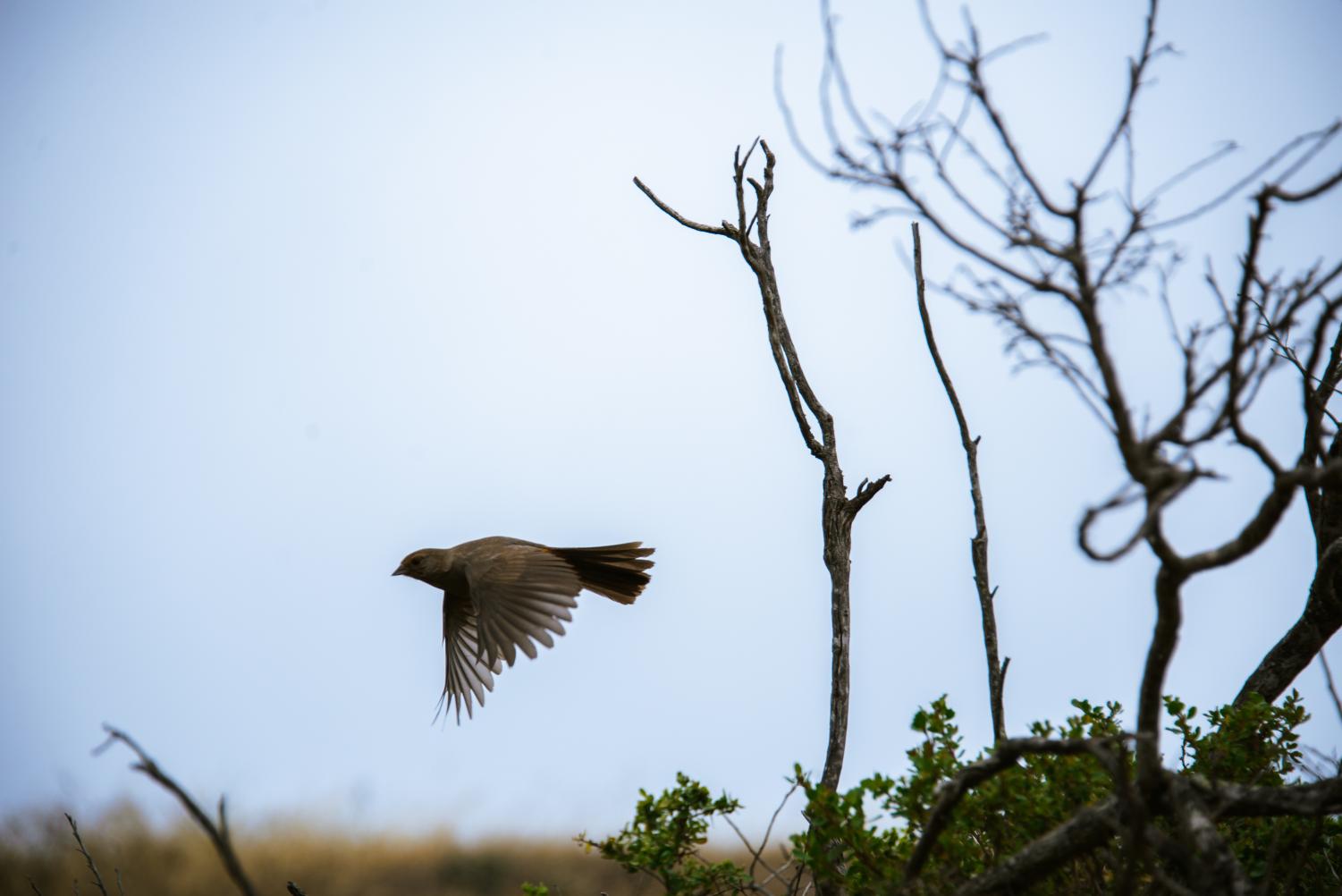 This trail starts and ends just off of the corner of Mansell Street and Visitacion Avenue and is accessible via the SFMTA 29 MUNI route if traveling via public transportation.


"It gives you a great combination of Bay views, city views, Redwood Grove,  just surrounded by other trees. It's really amazing. [You] pass by the Jerry Garcia amphitheater…It's a really great trail," Kenin said.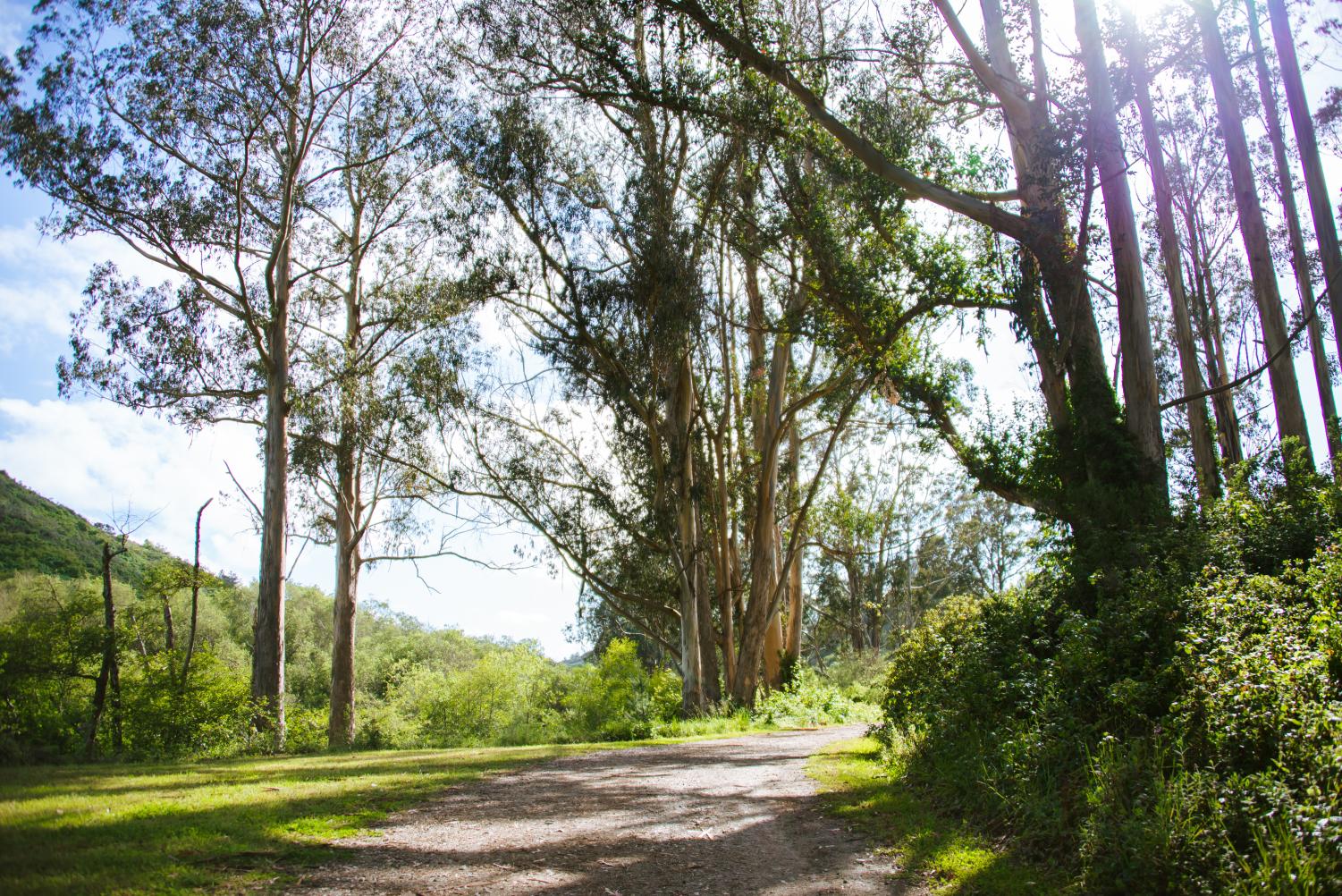 2. Burleigh Murray Ranch Trail: Half Moon Bay, CA
A 3.9-mile road out-and-back trail that is mostly flat and nestled in the Burleigh H. Murray Ranch State Park. This trail is lined with tangled shrubs, thorny bushes and tall trees. It fades off into an array of dense foliage before forcing hikers to turn back. 
This trail is an old ranch road along Mills Creek that leads to a bungalow (a small house or cottage that can have a second story built into a sloping roof) from the 1930s, according to the Coastside State Parks Association website.  Hiking, biking, and horseback riding are also allowed on this path. 
"Lots of spots and backgrounds for beautiful pictures. Sufficient parking at the entrance and a newly upgraded spacious port-a-potty," said Fatima Syeda Dash, a member of the Bay Area Hikers group on Facebooks. She also mentioned how in her 20-plus years of hiking Half Moon Bay, this trail is lesser-known. 
Dash said the highlight is the two-story Mills Barn that is built into the side of a bank so people can walk in and see both stories.
"We can walk up to and gaze into both the stories and dream of the active and bustling farm it was — 125 years ago," Dash said. 
The CSPA site also mentioned how visitors should be aware that there is a shooting range near the park that's reserved by state rangers, police and sheriff personnel.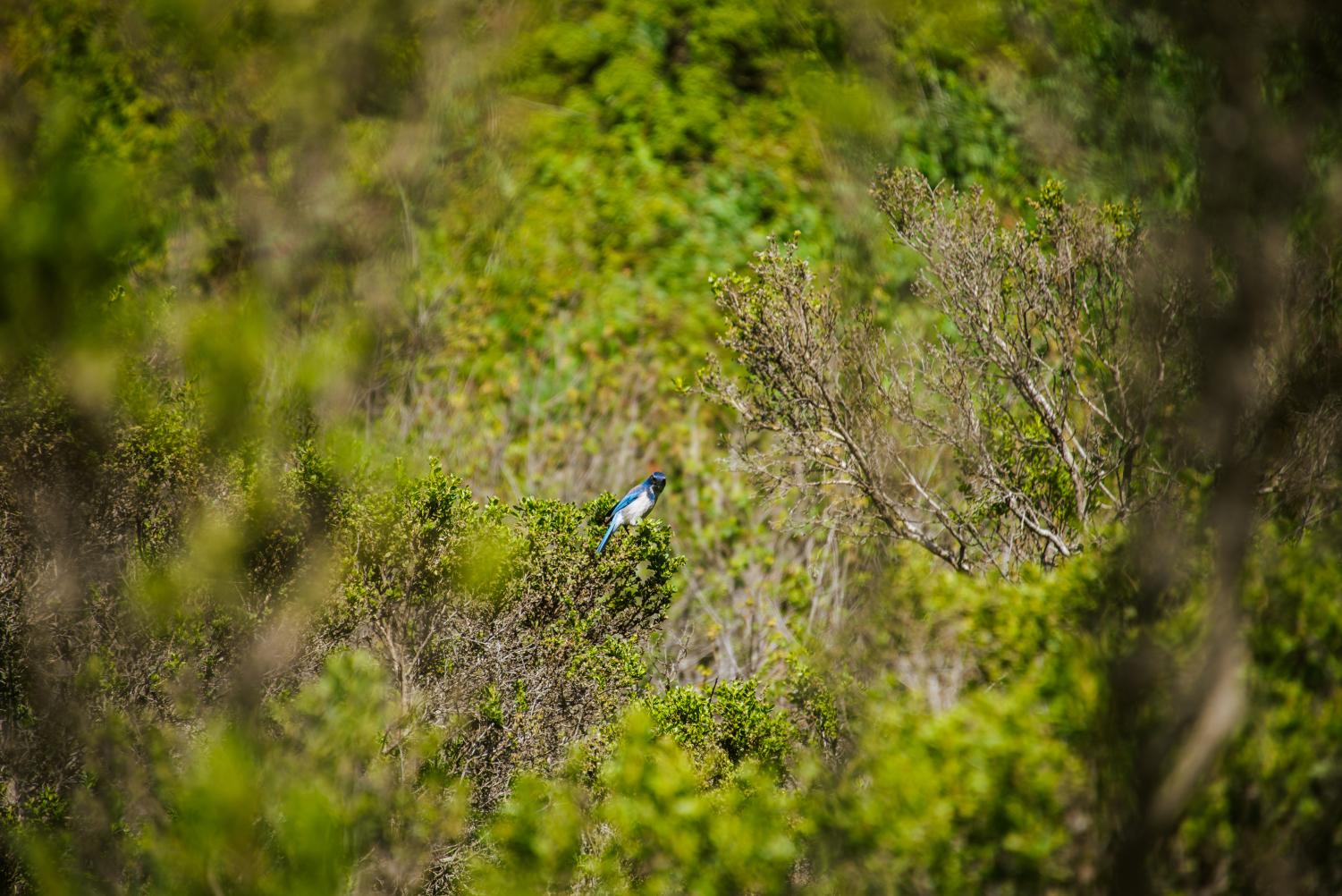 3. Lobos Creek Valley Trail: San Francisco, CA
A 0.8-mile loop trail located in the Presidio starts and ends off of El Camino Del Mar and Lincoln Boulevard and loops near the Lobos Valley Overlook down the street from the apartment complex, The Presidio Landmark. It has views of mostly nature with little to no views of city housing or structures. It's considered to be the Presidio's 'hidden gem' trail, according to San Francisco Travel, an official site for planning trips to San Francisco and Northern California. 
This trail is easy and guided by light boardwalk panels or cleared dirt paths and tall trees and foliage. It is also accessible via the SFMTA 29 MUNI line and lines DT and PH via the PresidiGo public transit system.
This trail takes roughly 28 minutes to complete and is pedestrian-only, according to Presidio.gov, a site run by the Presidio Trust to share information and events related to the Presidio neighborhood of San Francisco. It also highlights the coastal sand dunes that San Francisco was once made of. 
"It's even accessible. If you have a friend in a wheelchair, if you've got a kid in a stroller, you can just roll along. Then it kind of curves around, and you get part of the trail through, I think it's, cypress trees, and it's very sandy. It's just really different kinds of things," Kenin said.