Fun in Funko
A look into the funky, big-eyed collectable dolls and their devoted Bay Area fans.
When someone steps into Kari Kauhaahaa's home, their eyes are immediately drawn to the back of her living room. In the area surrounding her sliding glass door, about 200 Funko Pops can be found stacked waist high on display. Her collection of small, vinyl figures showcase some of the most beloved characters and people in pop culture. Widely recognized by their giant eyes and heads bigger than their bodies, these Funko Pops are hard to miss.
Pop culture fans across the Bay Area throw big events solely dedicated to these figures, and some have even made collecting and selling them into a living. These figures don't usually surpass four inches in size, but these little characters are taking up major space in the homes and hearts of the Bay Area.
According to Forbes, Funko predicted back in 2017 that the company would earn $1 billion in revenue within five years. A 2021 report showed that they surpassed this prediction at $1.029 billion. Despite the impressive growth of the once-small company, Funko is still considered fairly small in the toy business compared to older and bigger name brands such as Hasbro and Mattel. Funko's success stems from the fact that there are not many companies similar to theirs in the pop culture space. 
The history of Funko began back in 1998 with Mike Becker, an avid toy collector from Snohomish, Washington. Becker started the business after he failed to find a piggy bank styled as the mascot of Big Boy Restaurants. After getting the licensing rights, Becker ended up making his own Big Boy piggy banks. He then created a line of bobbleheads called the Wacky Wobblers, with the very first item, the Big Boy bobblehead. The small company's popularity grew in 2010 when the Pop! Vinyl figure — originally called Funko Force 2.0 – officially debuted.  These vinyl figures are now commonly referred to as Funko Pops. But what exactly is it about these little dolls that has people ready to spend hundreds — sometimes even thousands — of dollars to have them? 
Funko's slogan reads: "Everyone is a collector of something." Matt Rose, store manager of The Pop Plug in Santa Clara, thinks it is that exact phrase that has solidified Funko as a pop culture powerhouse and earned them millions of devoted fans. 
"They make [Pops] for everything," said Rose.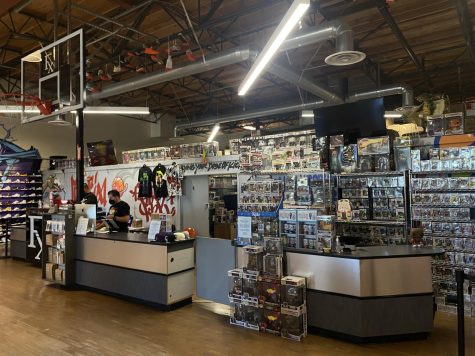 The diversity of Pop figures throughout the years has allowed them to create a product that appeals to even the most obscure niche. According to Rose, that ability to connect with fans of any pop culture group is how the brand is able to hook its customers.
DJ Jue is a long-time employee of the collectibles shop Classic Materials inside Stonestown Galleria, and has sold Funko Pops since 2010. 
"Everybody has their favorite characters, either from growing up, or from today," said Jue. "Collectors — true collectors — they'll buy what they want, and they'll spend the money on it if they want it. Some people are addicted."
Funko Pop collecting, a hobby Jue said is more like a "fun addiction," can be pricey. Although the average price of the figures range from $13 to $60, some of the more sought-after Pops go for over $100 and can reach the thousands. A set of two San Francisco Giants Chrome Stan Lee Funko Pops, signed by the late Stan Lee, is currently on sale on eBay for $99,999.99.
"There's just different types of collectors," said Jue. "The most famous one is the guy in San Diego. This guy spends a lot of money on Pops. He does $9,000 on a Pop, $10,000 on a Pop, and he'll hold onto them and then sell them for more. It's a crazy amount of money."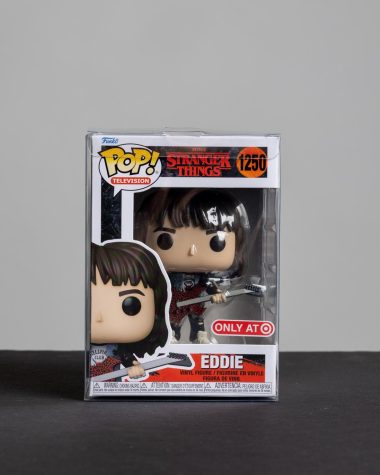 Jue mentioned another key player in the rise of Funko Pops' stardom: resellers. Resellers buy Pops from the stores they're released at — such as Target, Walmart, Hot Topic or other places — and sell them later for a higher price. The limited-edition Eddie Munson Funko Pop, for example, originally sold in Target stores for $11.99. Munson was a character introduced in the fourth season of Netflix's hit TV series "Stranger Things," which premiered in May 2022. Munson became a fan favorite, surging in popularity, and this Funko now can't be found for less than $100.
Most resellers use the Pop Price Guide (PPG) to buy and sell Funkos from other resellers. The Pop Price Guide is powered by HobbyDB, the world's largest collectibles database, and tells buyers how much a Pop is being sold for on the market. 
But Kauhaahaa, the Funko collector and reseller with the hundreds of Pops in her house, disregards the PPG entirely and instead calculates the worth of each figure all on her own. 
"I just pick a price. And if it sells, great! If it doesn't, I just lower it," Kauhaahaa said. 
In the six years she's been collecting and reselling, Kauhaahaa has risen in the ranks of the Bay Area Funko community. She is now an administrator of one of the Bay Area's most popular Funko Facebook pages, Bay Area Funko Finds, which has almost 2,000 members. 
She received her first Funko Pops — Jack Skellington and Sally from "The Nightmare Before Christmas," Tim Burton's classic Halloween film — back in 2016, as a gift from her husband. Since then she has accumulated a collection of just over 1,000 Funko Pops.
"The last inventory I did — and yes, I keep an inventory — I was right around 975, and I've bought more since then," Kauhaahaa said. Her collection, including both the Pops she keeps for herself and the ones she's in the process of selling, is worth somewhere between $250,000 and $500,000.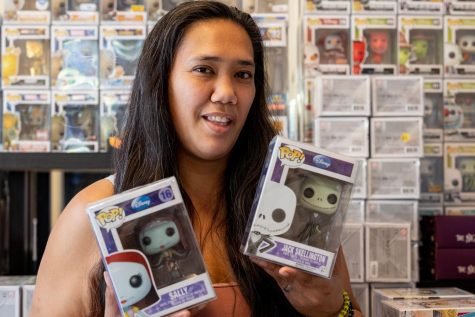 The Bay Area Funko Finds page requires certain rules be followed in order to sell on their page. To protect buyers from scams, all sales posted to the page must include a photo of the Funko Pop being sold along with a piece of paper showing the seller's name and the date the photo was taken. 
Kauhaahaa and the other admins enforce those rules to make sure their page remains a safe space free of fake Funko Pops and scammers who sell with no intention of actually shipping the item. 
Reselling can quickly turn the fun in Funko collecting sour when prices are unreasonably gouged, and the seller is clearly in the business strictly for the money. 
"Some people are just buying them to resell them, not necessarily because they like them," said Rose of the Pop Plug. He's noticed that the industry is shifting, with more people reselling their Funko Pops. "I feel like a couple months after the beginning of COVID, when people started getting that extra money, [Funko sales] really boomed," said Rose. "People were stuck at home and shopping online and just wanting to decorate their house and get into collectibles. We sold a lot of Pops. And it's kind of slowed down a lot since then…now people are starting to sell."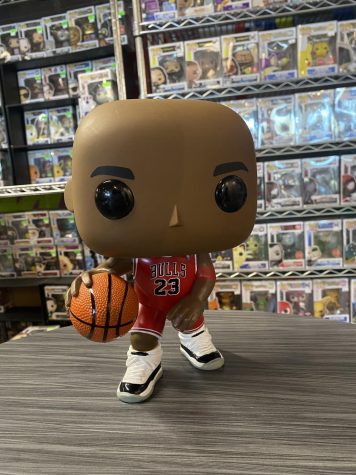 Despite the unpleasantness of scammers and gouged prices, Funko collectors remain dedicated to their craft, as seen at a Funko event in Newark last month. The event, hosted by S&A Collectibles, is held throughout the Bay Area almost every month.
There appeared to be a couple hundred attendees throughout the day, looking to expand their collections by purchasing Pops from more than 10 tables of resellers.
While some collectors like Kauhaahaa and Rose have turned their passions into a stream of revenue, many collectors in the Bay Area choose to solely collect Pops. Kolby Kawalkowski, a sophomore at Diablo Valley College in Concord, started collecting Funko Pops four years ago, during his junior year of high school. 
"One of my friends from school had some, and I thought it would be cool to have some of my own," said Kawalkowski. He now has a collection of 52 Funko Pops lining the wall of his bedroom. Kawalkowsi has no desire to sell any of his figures, so his collection has become taller than his bed and continues to steadily grow.
Another collector with no desire to sell is Mitch Ramones, a fan of the popular anime shows "Naruto" and "Demon Slayer," who is trying to complete each show's collections. 
"I try to stay away from that scene," Ramones said. "I just don't like the idea of reselling really. I understand the hustle though. I respect it, but it's not for me." 
These collectible figures with oversized heads have created a tight-knit community for people across the Bay Area with their in-person events and Facebook pages, on which dozens of Pops are traded and sold daily. Resale value might have played a major role in Funko Pops' rise in popularity, but some argue it is nostalgia that has made these vinyl figures the pop culture phenom that they are today.
"There is something for everyone, it doesn't matter what it is," Kauhaahaa said.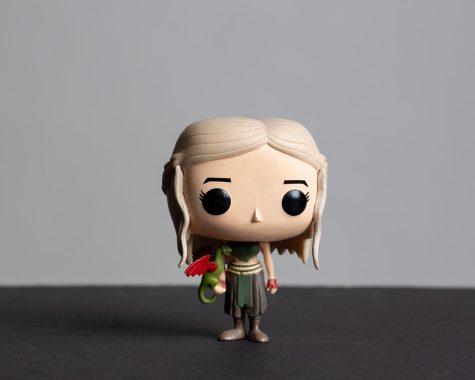 View Comments (2)
About the Contributors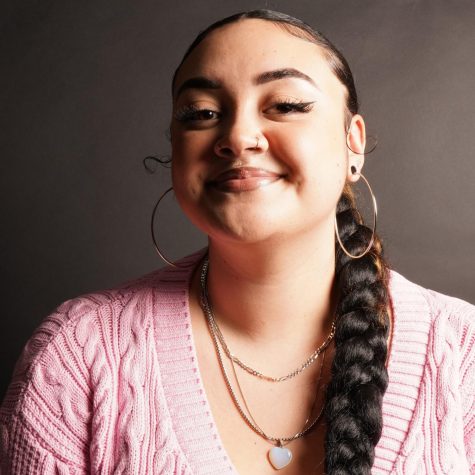 Ciara O'Kelley, Diversity Editor
Ciara O'Kelley is a current journalism major and Africana Studies minor at San Francisco State. This is their second semester working on Xpress Magazine...