The Tea on Tees
The resurgence and reinvention of early 2000s fashion in modern pop culture.
Think back to 2002. Pop culture is dominated by merciless tabloids that control the narratives of socialites and celebrities presented to an unforgiving public. Fashion is the safest form of retaliation. 
Following her breakup with NSYNC singer Justin Timberlake and rumors he had moved on to actress Alyssa Milano, Britney Spears walks the streets of London, sporting a Juicy Couture "Dump Him" tee. 
Fast forward to 2004. Tabloid target Lindsay Lohan is photographed in a t-shirt that read "Skinny Bitch" — a snarky response to headlines saying she was too thin.
These rebellious fashion acts of the 2000s now inspire runway designs and outfits worn by today's hottest celebrities and influencers. Despite its many critics, Y2K fashion is back with a vengeance.
When it came to fashion in the early 2000s, there were no limitations. This nonconforming, rebellious era, now known as Y2K —  a nickname for the styles originated from late '90s to early 2000s fashion — was characterized by graphic tees, skin-baring ensembles and visible G-strings. 
Denim was commonplace red-carpet attire, seen on celebs such as Eva Longoria, Britney Spears and Justin Timberlake. People either loved it or absolutely hated it. Sure, the Y2K looks could be arguably trashy at times, but they are more bold than today's minimalist style of neutral colors, overpriced loungewear and skin-tight ensembles. The raunchier the better.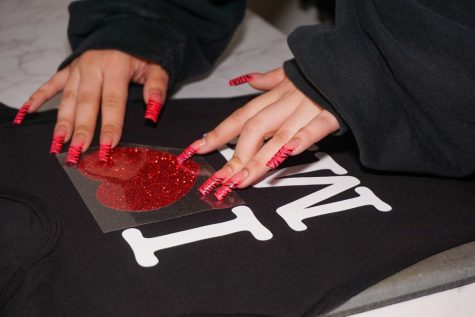 Fashion designer Alejandro Peraza began his career in the mid-90s, working as a stylist for over 20 years. Peraza now has his own brand called Alejandro Collection. His designs include corsets, colorful and unique fabrics and avant-garde pieces. Robo-renaissance prints, vintage style clothes with a modern/industrial twist, are an Alejandro Peraza staple.
A lightbulb went off in Peraza's head and three years ago he realized that some of his old designs and designs from other top designers may become popular again.
"There wasn't a team of people." Peraza explained. "It was me, in my head, going, 'This will hit again.  I'm going to make some corsets, make some prints, and do my version and interpretation on my era, which was the height of my career back then.'"
He designed garments for celebrities such as Zendaya, Beyoncé, the Kardashian-Jenner family, and many others. Peraza's personal connection to the 2000s and the nostalgia he feels for the era inspired many of his designs. 
Like most trends nowadays, the resurgence of this nostalgic style started with the help of social media. 
Miss Sixty, a popular Y2K fashion brand,  came back into popularity in 2021 after collaborating with runway model Bella Hadid. Hadid shared the news via Instagram post, saying,
 "Just signed my newest contract as the face of @misssixty… I have so many vintage pieces that I have collected over the years and I can't wait to pair it all with the new! This is a dream, I'm so excited to see what we do together in the future! Thank you to my dream team…"
Popular TV shows and movies have also helped pave the way for the quirky Y2K fashion resurrection. 
As the hit HBO TV series "Euphoria" became increasingly popular over the past few years, so have the iconic characters and their Y2K-esque wardrobes, inspiring Generation Z social media users. The "Euphoria High" trend on TikTok consists of individuals revealing what they would wear for a day at the show's infamous high school. The crop tops, cut-outs and sparkly make-up users wear embody the ultimate Y2K-inspired "Euphoria" outfit. 
"I think, just in general, fashion tends to regurgitate," said Peraza. "We try a lot of trends that don't work. And other ones, we know they work, because hundreds and thousands of humans walked in the streets wearing these items."
Calvin Klein has even started re-selling their "Little White Dress" worn by Alicia Silverstone in the classic 1995 movie "Clueless."
With the recent surge of fashion lovers looking to recreate their favorite 2000s-inspired looks, Y2K has also become a trending search topic on the popular resale app Depop. 
SF State student and 21-year-old fashion designer Paulina Rosil is one of the app's top sellers. Rosil originally started her store as a college freshman, intending to sell some of her old clothes to make some side cash. She began selling curated vintage clothes and going to multiple thrift stores a day to search for articles of clothing that people would like.  
Eventually, Rosil began experimenting with her own designs. Three years later, her Depop store has over 20,000 followers.
By drawing inspiration from iconic '90s and 2000s moments in fashion history, Rosil's store has repopularized the clapback t-shirt. Rosil hand draws her designs, prints them and manually presses them onto baby tees, a staple Y2K garment. She specializes in ironic slogans and witty sayings. Her most popular designs read, "Ask Me About My Lobotomy," "Unemployed Girlfriend" and "Mother" (front) "Fucker" (back). 
Rosil, who was first introduced to Y2K fashion by her mother, is now able to enjoy it for herself. 
"Now that 2000s fashion is resurfacing, I think the ironic part of it is the best part, and that's the part I wasn't really exposed to as a child," said Rosil. "When you focus on the really funny part of 2000s fashion, it's almost the highlight of the whole thing that's so looked over by so many people."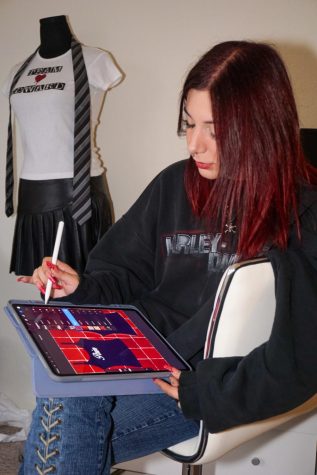 The nostalgia also runs deep for fellow SF State student and customer Lauren Trejo. 
"It was a time where we were too young to wear it, but now that we're older we can style it, which is cute," she said. 
Trejo discovered Rosil's shop through a mutual contact and from celebrities who wear her designs.
"They [Rosil's designs] were just exactly what I was looking for," she said. Trejo particularly likes the unique, almost girly way Rosil presents such outrageous slogans.
Recently, influencers such as Sydney Carlson, Olivia O'Brien, Nessa Barrett and many others have been seen in Rosil's designs. This type of publicity encourages others to step out of their comfort zone, wear what they want and reject social norms, just like the rebels of Y2K did. 
"Right now, we're in the era of fashion where everyone wants to be bold," said Rosil. 
Similarly, Alejandro Peraza said people are having more fun with fashion and their outfits, especially after the pandemic.
"I love when people have fun, and same with this, it's a conversation piece," Peraza said. "If you have even a cheesy slogan on your shirt, it becomes a conversation piece. People start asking you about it."
Leave a Comment
About the Contributors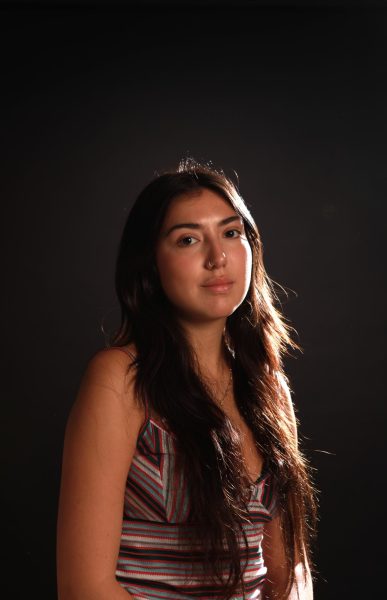 Giovanna Montoya, Staff Reporter
Giovanna Montoya is a writer for Xpress Magazine. She is a journalism major with a minor in media literacy. Giovanna was born and raised in Los Angeles,...